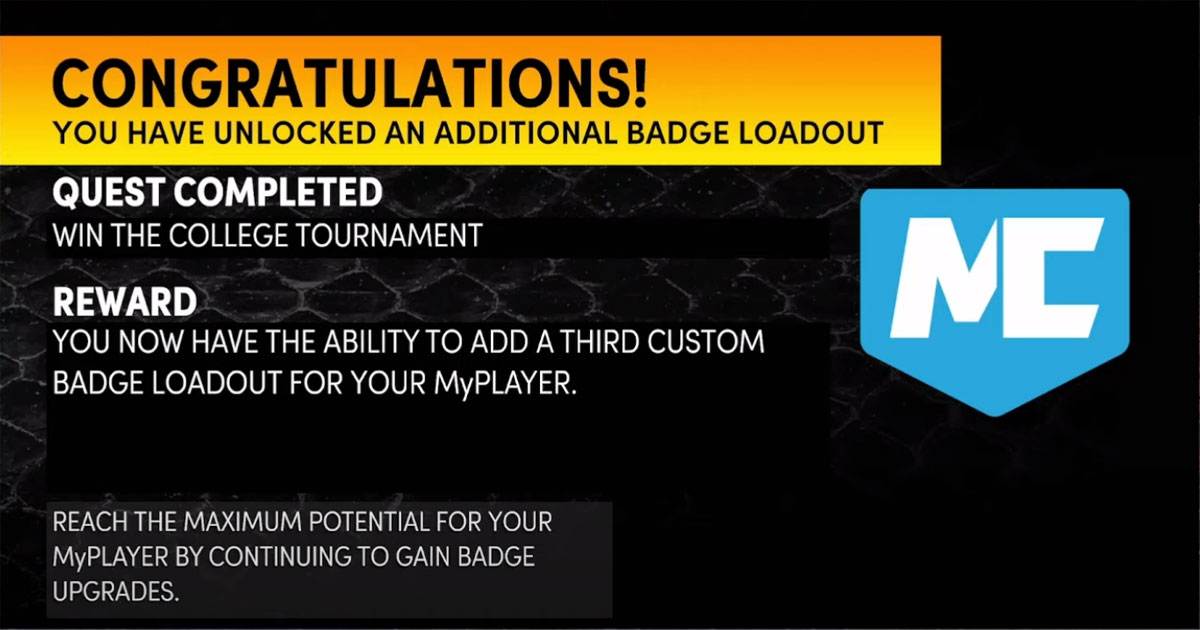 In this NBA 2K23 Badge Loadouts guide, we explain how to get an extra badge loadout, how to change badge loadouts, and more!
Also See:
Badge Loadouts Explained
Badge Loadouts are simply a collection / set of NBA 2K23 Badges for your MyPLAYER that can be customized and saved so that you can quickly switch between different sets of badges. More options = better.
Badge Loadout Tips
Badge Loadouts come in handy in a variety of ways – here are some tips for how you can use different badge loadouts:
You can have a Rec / Pro-Am version, City, or MyCAREER version of badges
You can change loadouts based on who your teammates are
You can change loadouts to experiment with different sets for upcoming games without messing up your default badge loadout
You can change loadouts to improve the grind for badge points or core badges
How to Change & Rename Badge Loadouts
To add new badges for a new loadout, go to MyCAREER > Progression > Badges > then press Right Stick to the right to change between loadouts.
To rename your badge loadout, click RS in
To change your badge loadout before a City game, hit Dpad Down, then RT or R2 / LT or L2 to change between loadouts
How to Get an Extra Badge Loadout
Getting an extra badge loadout can be earned via the Extra Badge Loadout Quest under 'Side Quests'. Here's the NBA 2K23 Quest below:
EXTRA BADGE LOADOUT QUEST
Description
Use the badge loadout enough and Jackson Ellis will give you an extra Badge Loadout to use so you can easily swap between them before games.
Objectives
Talk to Jackson Ellis near the Pro-Am Arena
Use the Badge Loadout 20 Times in Games
Rewards