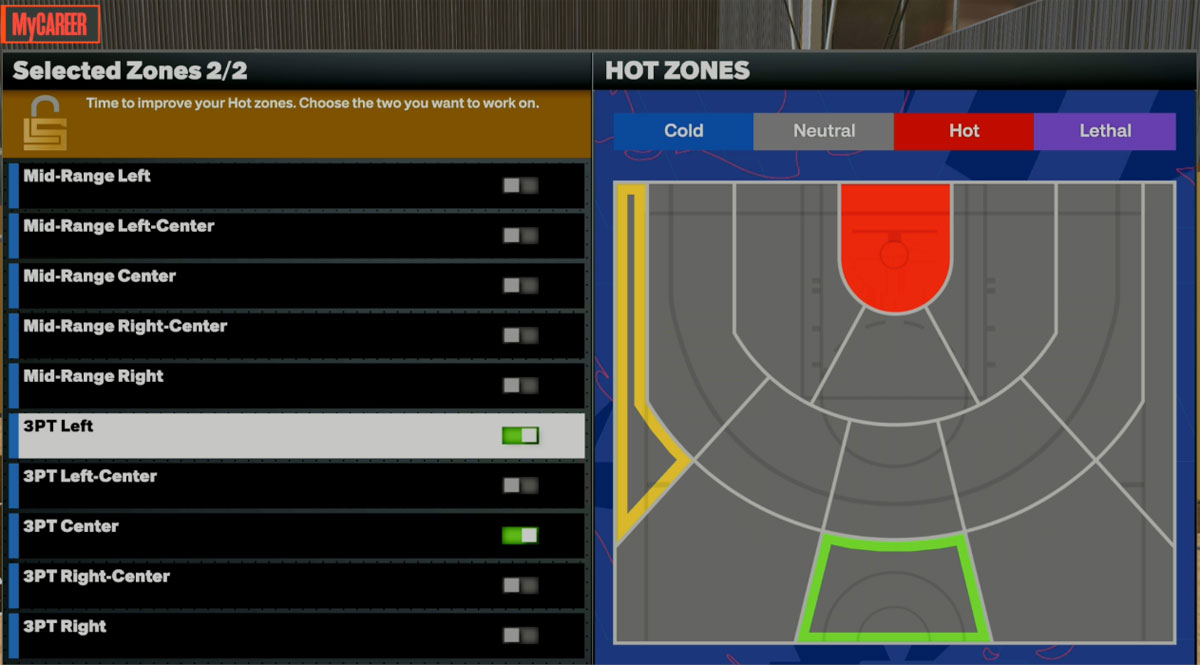 NBA 2K24 Hot Zones Explained
"Hot Zones" in NBA 2K24 are sections or "zones" on the court that dynamically change based on how well your player shoots from particular spots on the court. Shooting from a Hot Zone reportedly provides about a 5% boost to your shooting attributes, while shooting from a "Cold Zone" will have a negative impact on your shot making likelihood.
The location of your shots on the court, as well as the quantity of makes per attempt in various spots, is something to pay attention to in order to dynamically create your own Hot Zones. Knowing and developing Hot Zones are one of the key components to becoming a lights out shooter in NBA 2K24.
New to NBA 2K24 is a new "Tier 1" hot zone named "Lethal Zone" (see below):
Hot Zones:
Red = Hot Zone
Gray = Neutral Zone
Blue = Cold Zone
Purple = Lethal Zone
How to View Hot Zones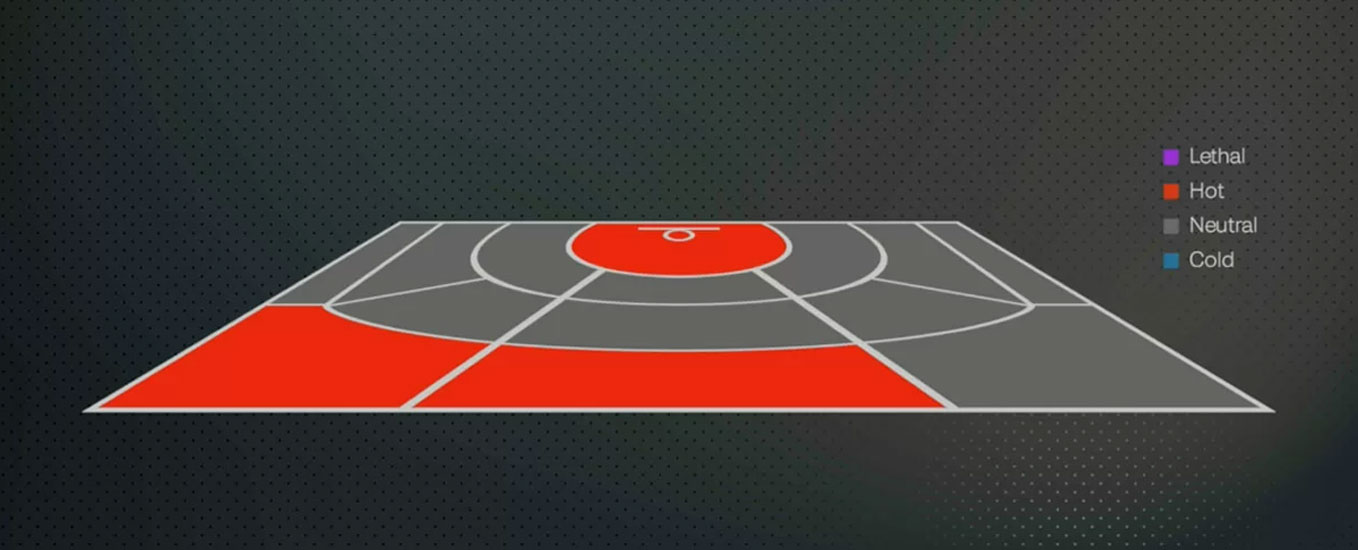 Go to 'MyCAREER' menu > The City > City Stats
Scroll to 2K Card
Hit RT or LT (or R2/L2) until you see the 'Hot Zone' section
How to Get / Earn Hot Zones
METHOD 1: ART OF SHOOTING GYM
Go to 'The Art of Shooting' Gym
Talk to Chris Matthews a.k.a. Lethal Shooter
Take 10 shots per zone and try to get 3 stars
METHOD 2: TAKE SHOTS IN-GAME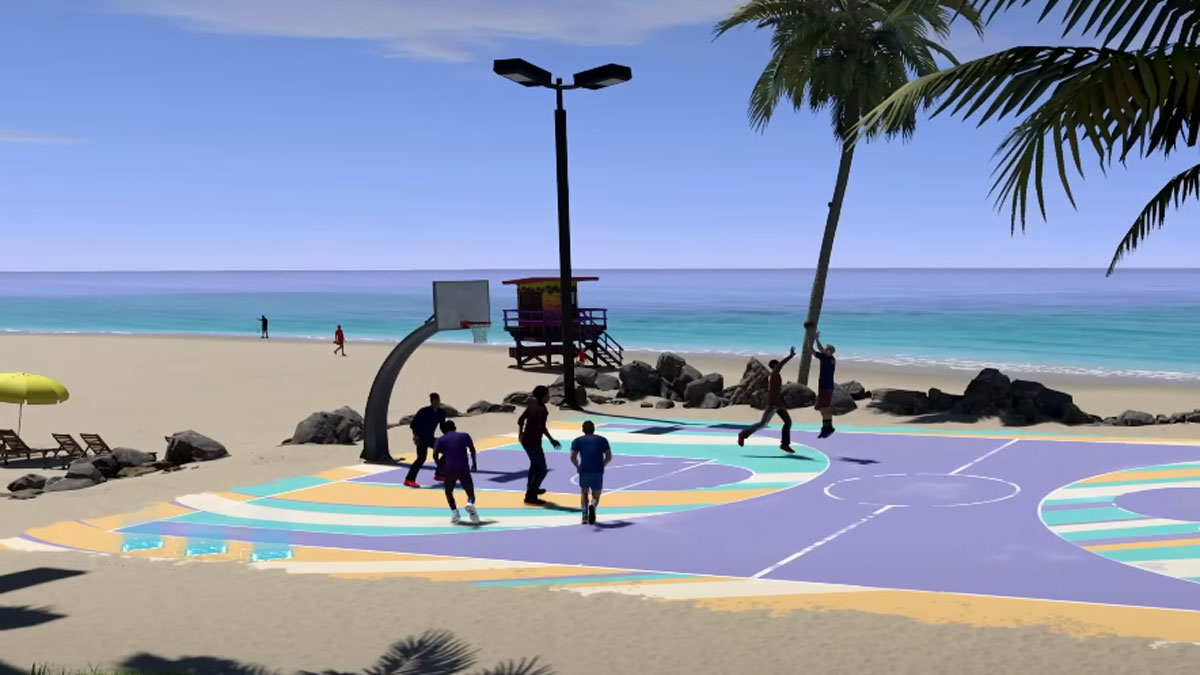 Hot Zones factor in all MyPLAYER user-controlled game modes (i.e. Rec, Pro-Am, MyCAREER, and Park / City), which is an important thing to remember and to try to keep keep track of. Below are the field goal percentages to shoot at in order to unlock a Hot Zone. (note: numbers are based off of previous NBA 2K games).
How to Unlock a Hot Zone:
60% in Paint area
55% in Close Shot area
50% in Mid-Range area
40% in 3PT area
In your last 25-50 games (MyCAREER, Park, Rec, Pro-AM) with at least 10 shot attempts in each of those areas.
How to get rid of a Cold Zone:
Keep shooting in the various court areas and get the percentages up to reach the Hot Spot criteria mentioned before.
Wait 25-50 games and don't shoot at all in that zone
Conclusion
There you have it! Hopefully these tips will help you get buckets in NBA 2K24!