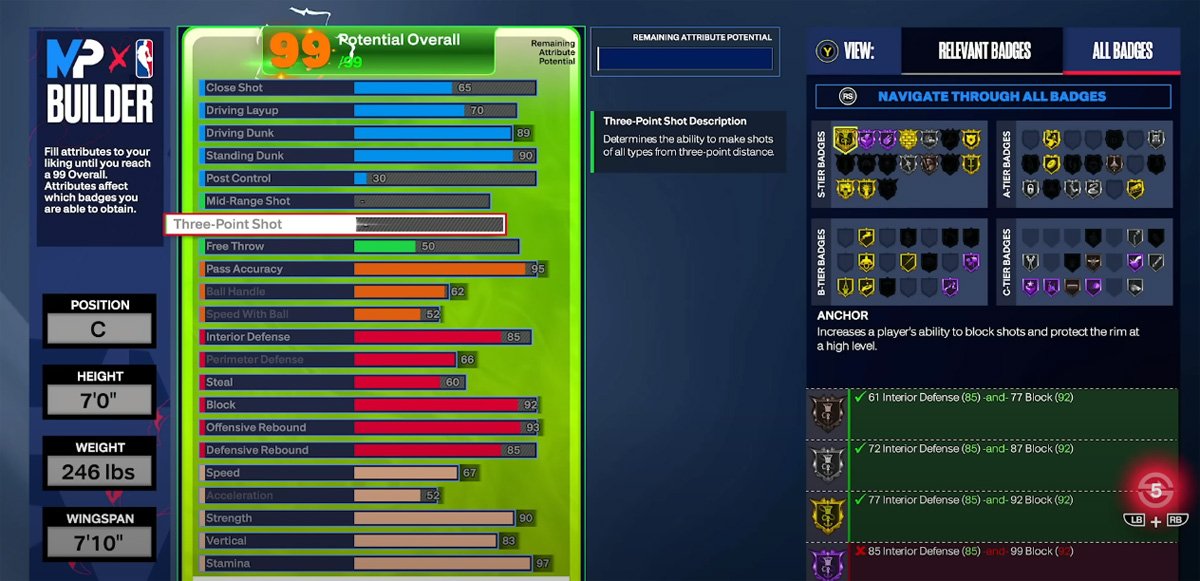 NBA 2K24 is finally here! It is safe to say that there are a lot of differences in the MyPLAYER builder. It is much more strict if yo2u choose to upgrade an attribute into the high 90s. Another factor that we have to take into account is the addition of NBA player templates. If you are struggling to find a build, we have you covered.
Also See: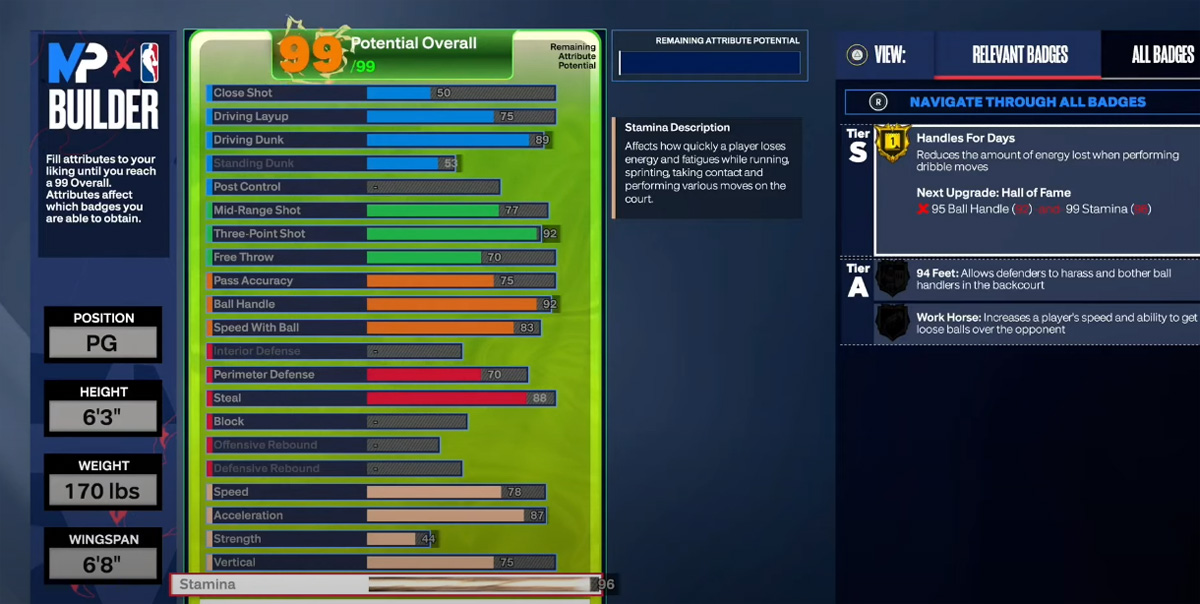 This guard build does many things on the offensive side of the ball but is off-set by its defensive attributes. It will get the lowest gated contact dunk with a 89 driving dunk and 75 vertical. The 92 three-point shot will enable you to get silver limitless range. The ball handling attributes allow you to have gold speed booster and all the premier dribble packages.
Key Attributes
89 Driving Dunk
92 Three-Point Shot
92 Ball Handle
88 Steal
87 Acceleration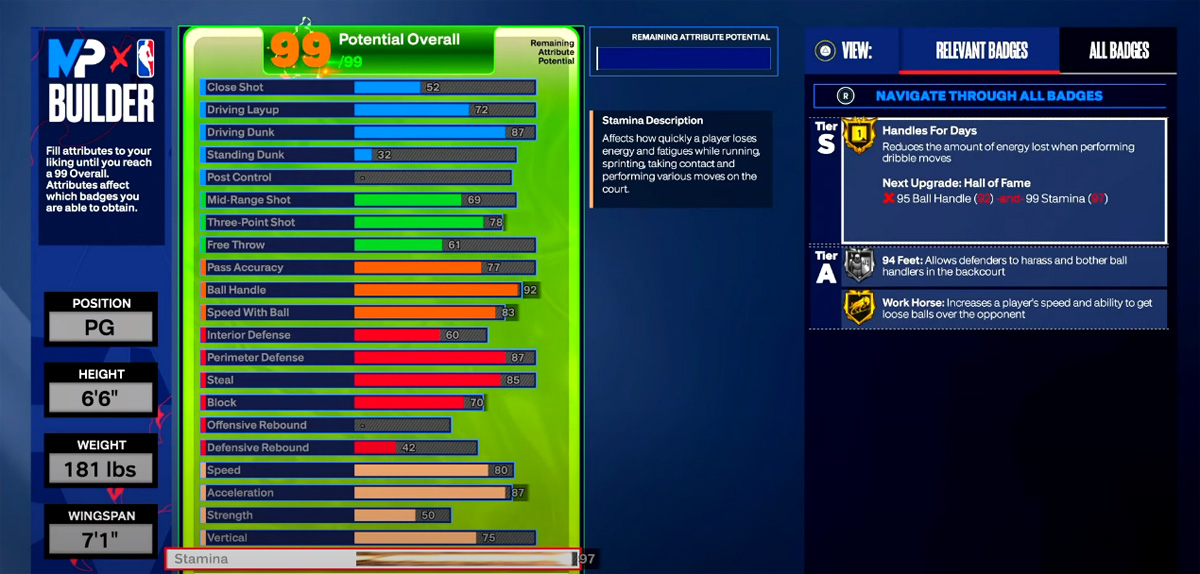 This build is for all the players who want to be a bigger guard and take advantage of smaller opponents. The build comes with 87 driving dunk, 78 three-point rating to keep the defense honest, 92 ball handle, and solid defensive attributes.
Key Attributes
92 Ball Handle
87 Driving Dunk
87 Perimeter Defense
78 Three-Point Shot
83 Speed With Ball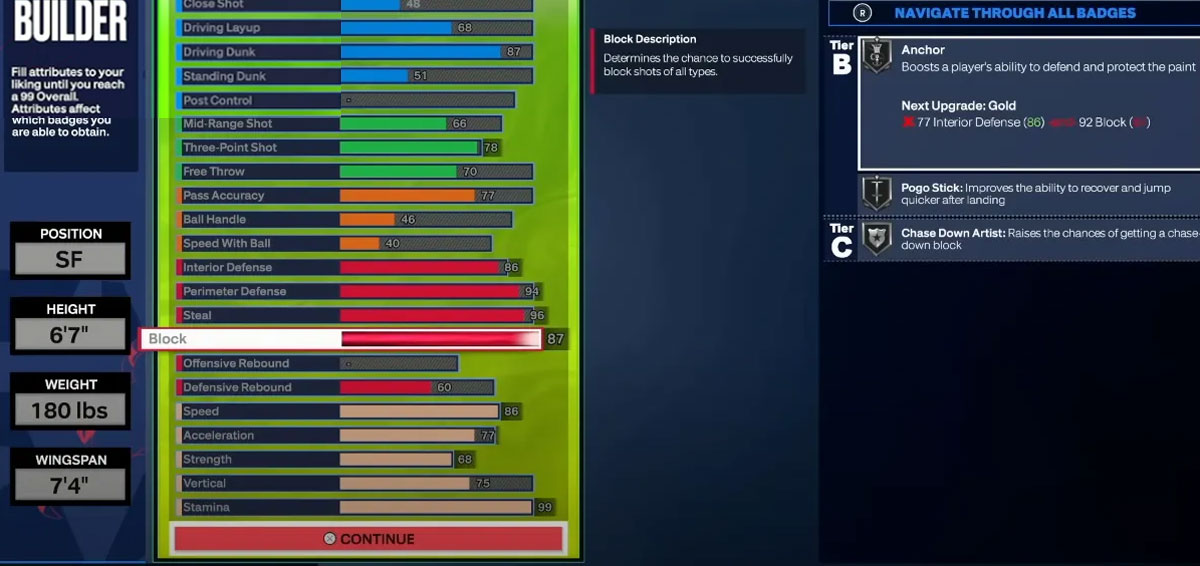 This build will shut down the opposing team's best offensive player. It is more of a speedier lockdown who will be able to keep up with guards. It does have the interior stats to help guard bigger forwards and Centers. Lastly, the 78 three-point shot will be more than enough to keep the defense honest and space the floor for your teammates.
Key Attributes
96 Steal
94 Perimeter Defense
87 Driving Dunk
78 Three-Point Shot
87 Block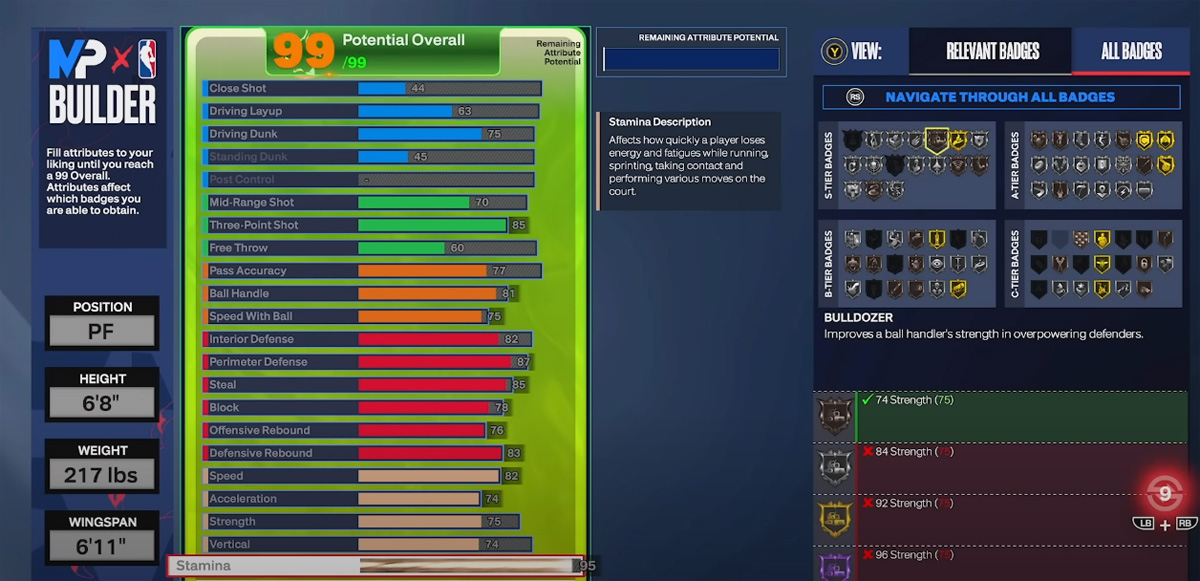 The stretch big is always a staple in NBA 2K. This build will allow you to guard the best frontcourt players while being a knockdown three-point shooter. The build is also different as it can put the ball on the floor and attack closeouts. This means your team can have three ball handlers on the court.
Key Attributes
85 Three-Point Shot
81 Ball Handle
82 Interior Defense
82 Speed
87 Perimeter Defense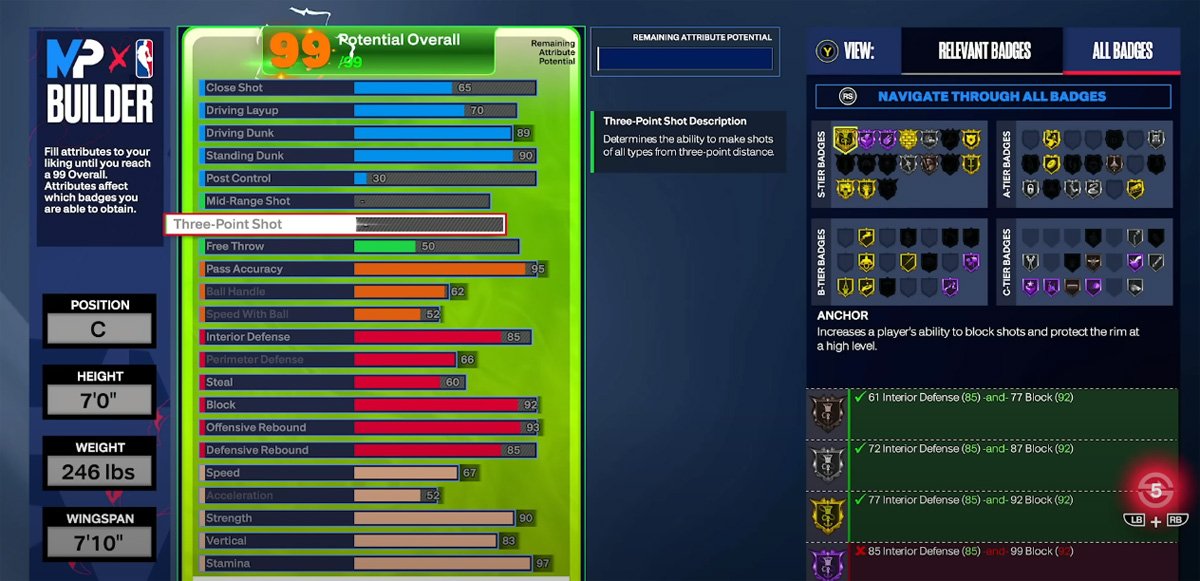 Center might be the most crucial factor in determining wins and losses on NBA 2K24. Although this build can't shoot, it makes up for it with a dominant inside game. It will shut down the opposing center and gobble up any rebound that comes their way. The pass accuracy on this build will allow you to hit teammates on the perimeter from the pick n' roll.
Key Attributes
90 Standing Dunk
89 Driving Dunk
95 Pass Accuracy
92 Block
93 Offensive Rebound
There you have it, the best builds to make early on in NBA 2K24. It's time to get out there and win some games!
---
Article contributed by Miles Peters