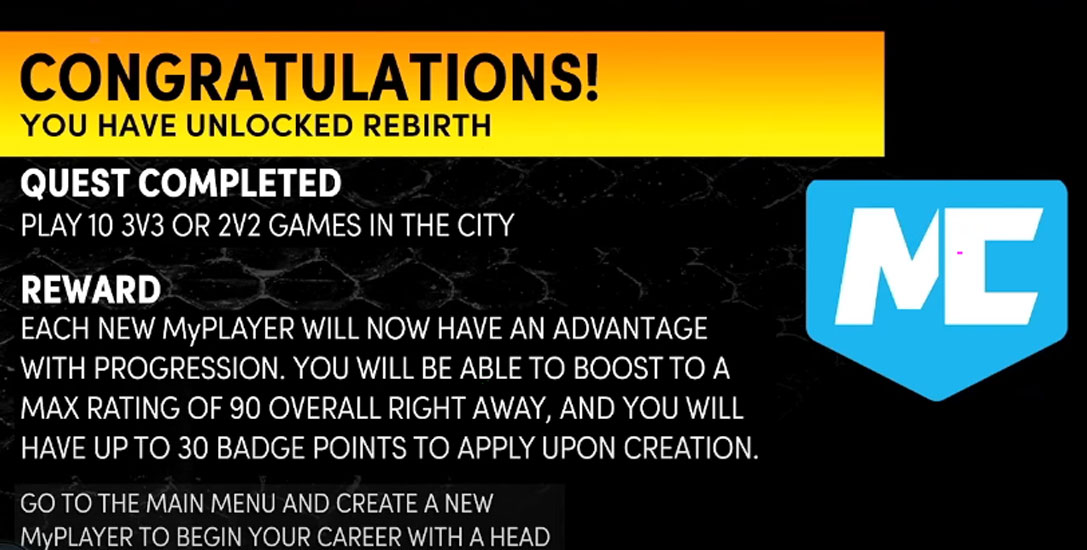 With the launch of Season 2 on NBA 2K22, the most beneficial and time-saving new Quest in MyCAREER is the "Rebirth" reward. If Rebirth is not working for you, check out this guide which explains how to unlock Rebirth for both current-gen and next-gen.
NBA 2K22 Rebirth Explained
In NBA 2K22, the "Rebirth" reward makes a return to the franchise – albeit with some changes – and has been re-branded as a Quest. Rebirth essentially gives new builds a "head start" in maxing out a build. To unlock the ability to use Rebirth save files, players must complete a new quest.
How to Unlock the Rebirth Quest + Rewards
After completing the quest, players will earn the Rebirth reward. The quests and rewards are slightly different between current-gen and next-gen, here they are below:
Next Gen: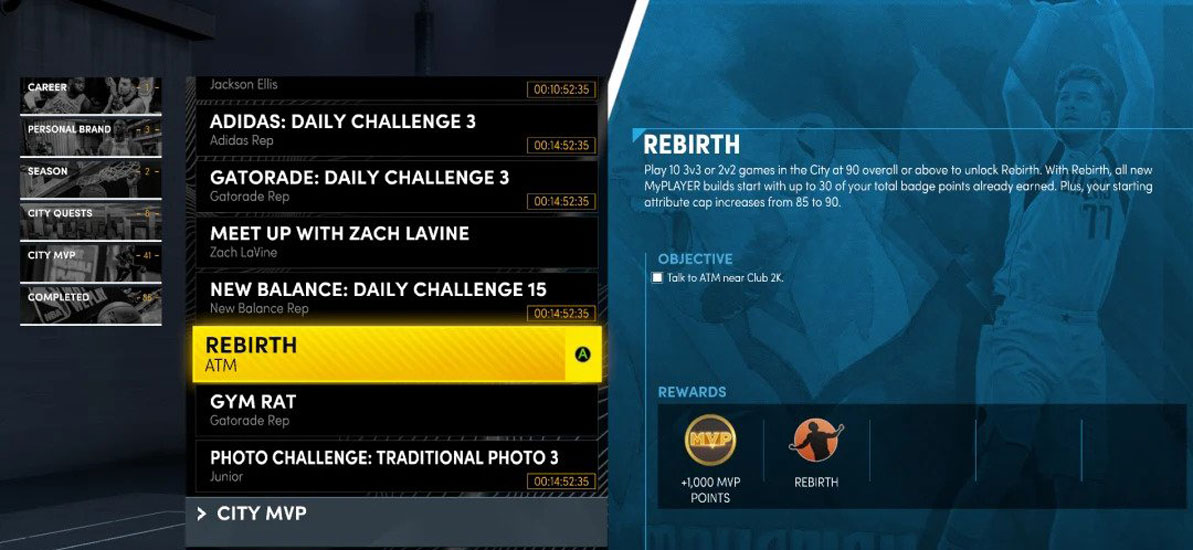 To get started:
1) Go to MyCAREER
2) Navigate to Quests, then City Quests, then Rebirth
3) Talk to ATM near Club 2K
Quest
Reach 90 OVR
Play 10 3v3 or 2v2 games in the City (in any affiliation)
Reward
With Rebirth unlocked, all new MyPLAYER builds start with up to 30 of your total badge points already earned.
Plus, your starting attribute increases from 85 to 90.
Current Gen: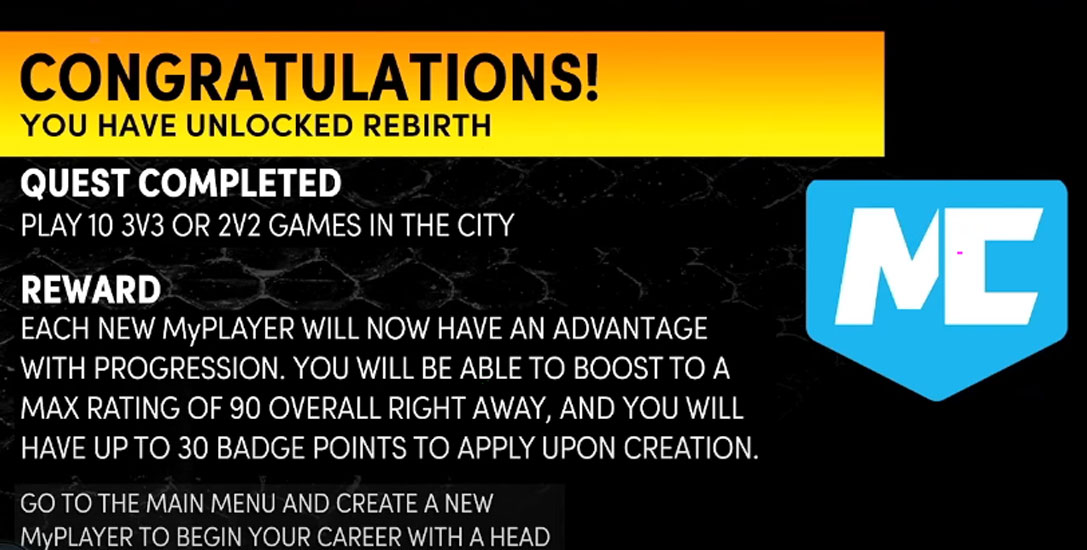 Quest
Reach 90 OVR
Play 10 3v3 games with the Quest active
Reward
20 Badge Points
Skip 10 pre-completed MP levels