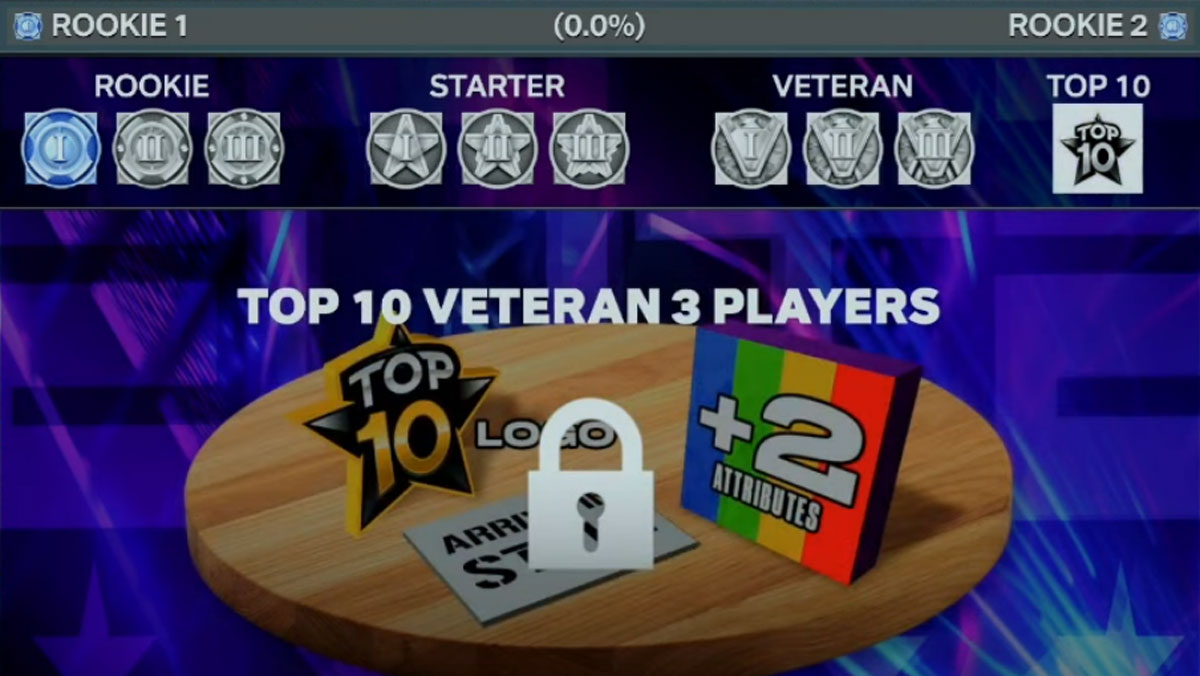 Rep is back for NBA 2K24 and in this guide we'll go over what rep is, rep rewards, the rep system, how to earn rep and how to rep up fast!
Also See:
NBA 2K24 Rep System Explained
Here are the details of the rep system in NBA 2K24:
The rep system is essentially a system where MyPLAYERS earn MyREP points to level up and unlock a variety of rewards along the way
Rep up from Rookie to Starter to Veteran to the Top 10 Leaderboard
Rep does not reset at the start of a new Season
All NBA 2K24 Rep Levels & Rewards
Rookie 1 – Unlock your Affiliation's branded basketball and Player Banner
Rookie 2 – Unlock your Affiliation's clothing collection & 5 of each Gatorade Boost and 10 of each Skill Boost 
Rookie 3 – Unlock ability to take shirt off in the City and earn access to extra badge-improving drills after completing games in The Rec or in the City
Starter 1 – Unlock Two-Way Tenacity Booster (make a big play on one end of the floor and get a significant single play boost on the other end), 10 of each Gatorade Boost and 20 of each Skill Boost
Starter 2 – Unlock a permanent additional turbo meter (normally gained through gym workouts), Affiliation branded hoverboard
Starter 3 – Unlock a large collection of elite-level gameplay animations for your MyPLAYER, improved prizing in your Daily Rewards, and 25 of each Gatorade Boost and 50 of each Skill Boost
Vetaran1: Unlock Recharge Booster (adrenaline bars will recharge faster in-game) and receive 50,000 VC
Veteran 2: ALL defensive attributes are increased by +1 (doesn't count towards animation or badge unlocks), Rebirth 2.0 (all Rebirth 2.0 builds immediately upgrade to 99, start with silver badges, and receive a 10% increase to badge progression).
Veteran 3: ALL shooting attributes are increased by +1 (doesn't count towards animation or badge unlocks), receive 100,000 VC.
Top 10: Unlock the exclusive Top 10 Logo. The Top 10 list refreshes once per day. Arrive in the City with style, make your presence known with custom Billboard Announcements, increase ALL attributes in Finishing, Shooting, Defense, and Playmaking by +5.
How to Rep Up Fast in NBA 2K24
Play in City, Ante Up, Theater, Rec, and Pro-Am games
Get a High Teammate Grade in games
Win games
Use 2XP Coins
Play in 2XP Events
Use Daily Rewards for a chance at 2XP
Complete the MyPOINTS Accelerator Quest
Buy Season Pass for 15% boost
Click here for the full guide on how to rep up fast in NBA 2K24!