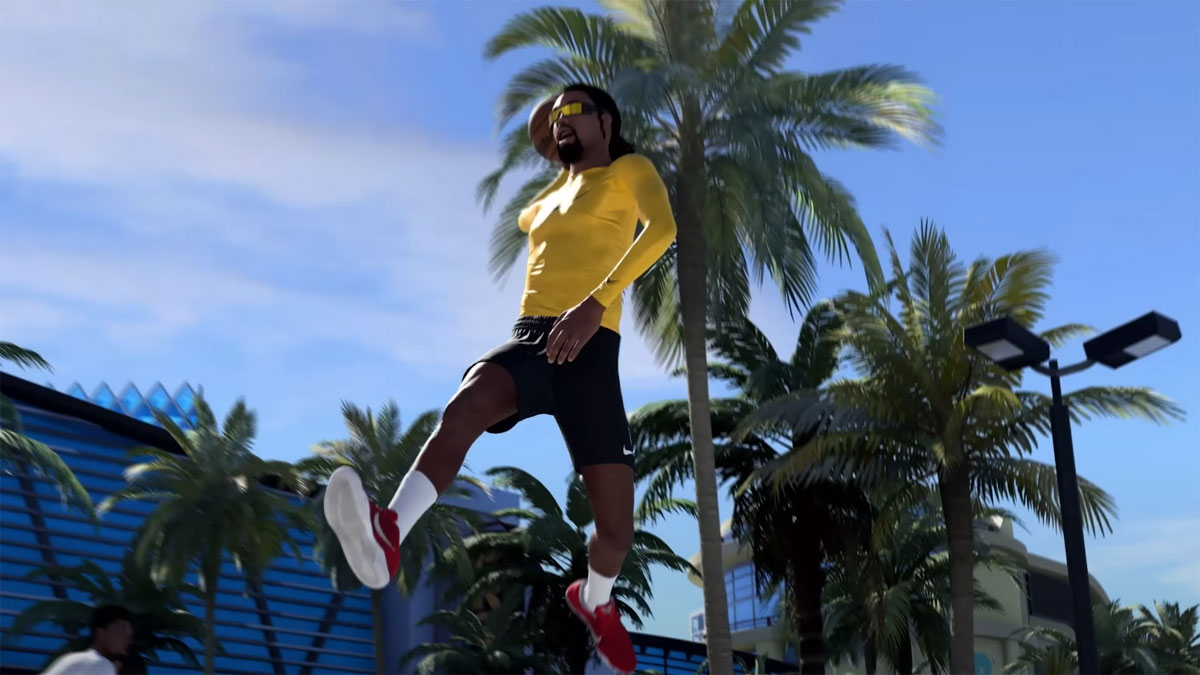 We've put together a comprehensive guide of 20 proven ways to get badges, 99 OVR, XP, and rep up fast in NBA 2K24!
Also See:
1. Play vs CPU in MyCAREER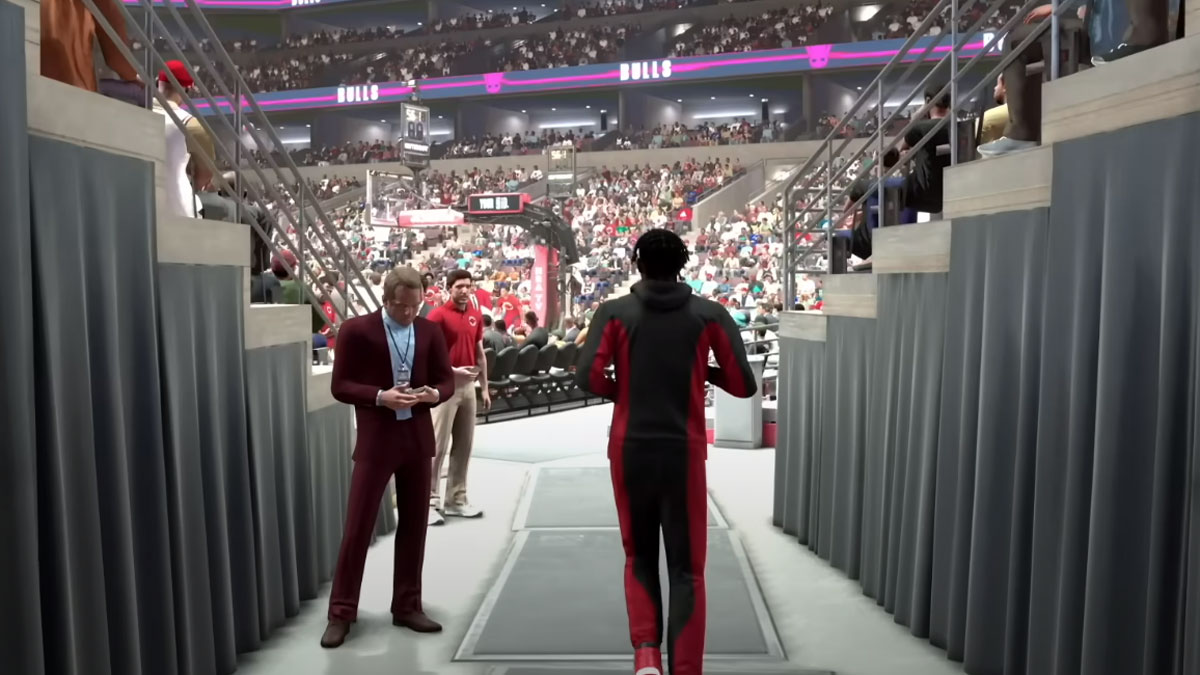 If you're on a mission to grind badges fast, MyCAREER remains one of the best options, simply because you are able to control the results much more than if you're playing online. You're able to have the AI feed you the ball and be the star for your team, no matter your skill level. This method is a more predictable and repeatable experience for getting badges than if you play with randoms online or if you play vs good squads online. How sustainable of an experience it is to play vs the AI game in and game out, is up to you. Use our NBA 2K24 Teammate Finder to find players to run with.
2. Adjust the Difficulty Level & Quarter Length in MyCAREER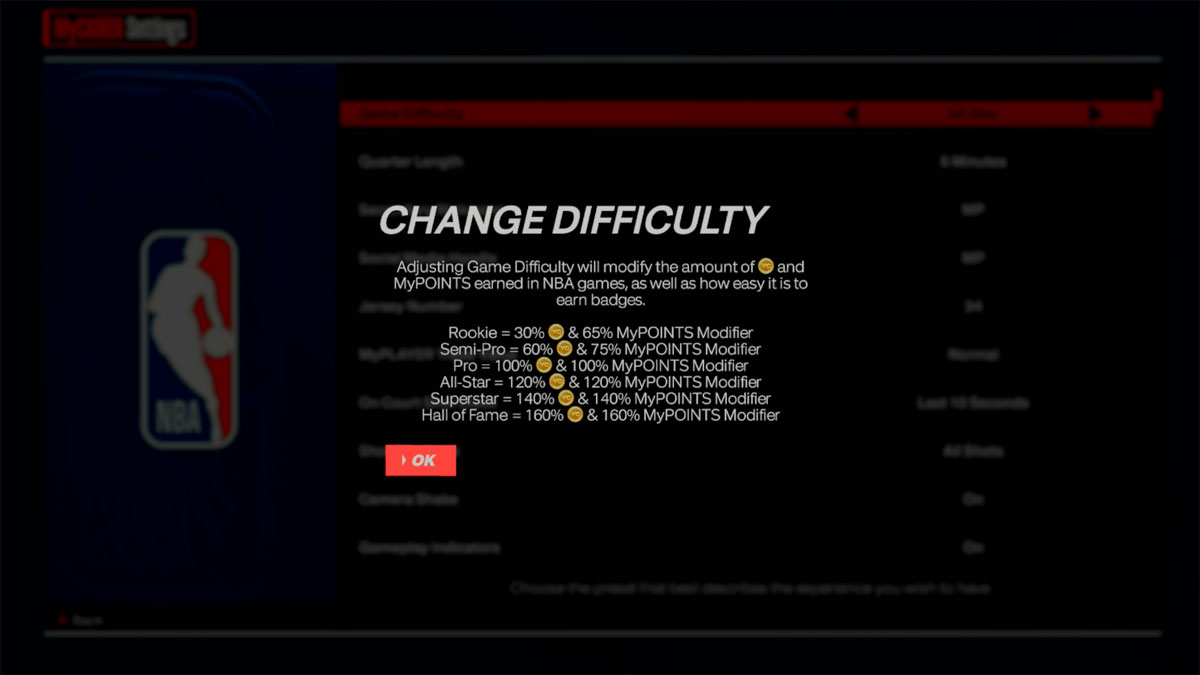 Under 'Settings', you can change the game difficulty as well as set the number of minutes in a quarter. Experiment with different difficulty levels and quarter lengths to find a sweet spot to maximize the amount of badges and VC you're earning. Higher difficulties will increase the amount of VC and MyPOINS you can earn during a game.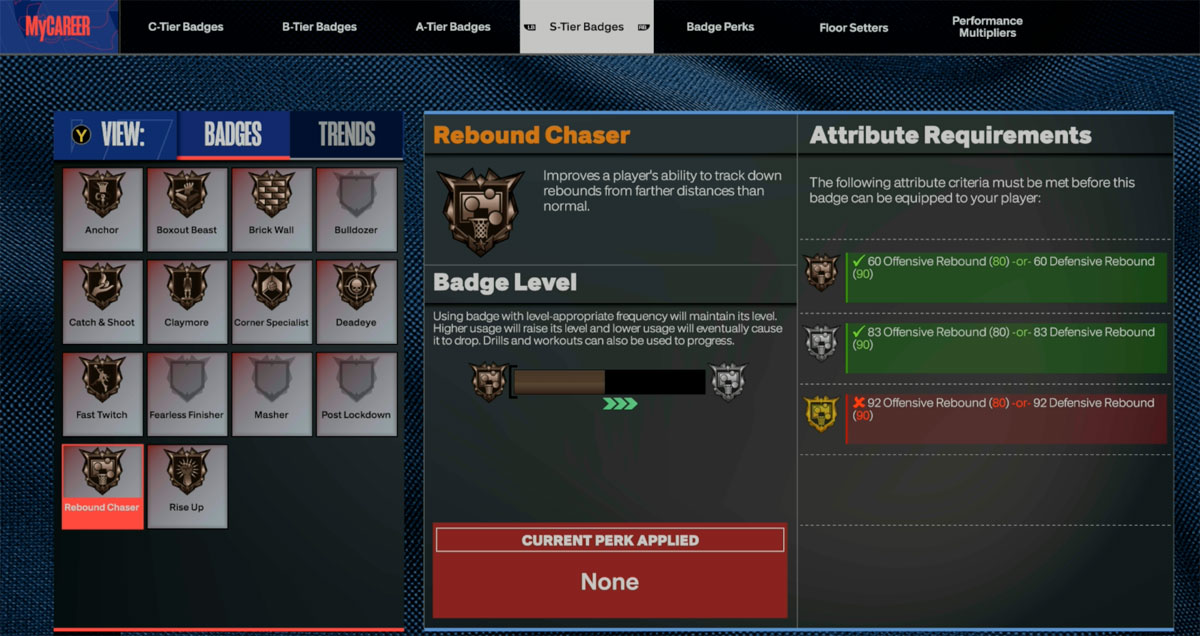 This all-in-one guide is a must-have for the NBA 2K baller, which will give you an idea of what badges to aim for, badge requirements, analysis, and much more. The guide includes all badges and also comes with analysis for each badge if you click on the individual badge.
4. Equip "Domino Effect" Badges First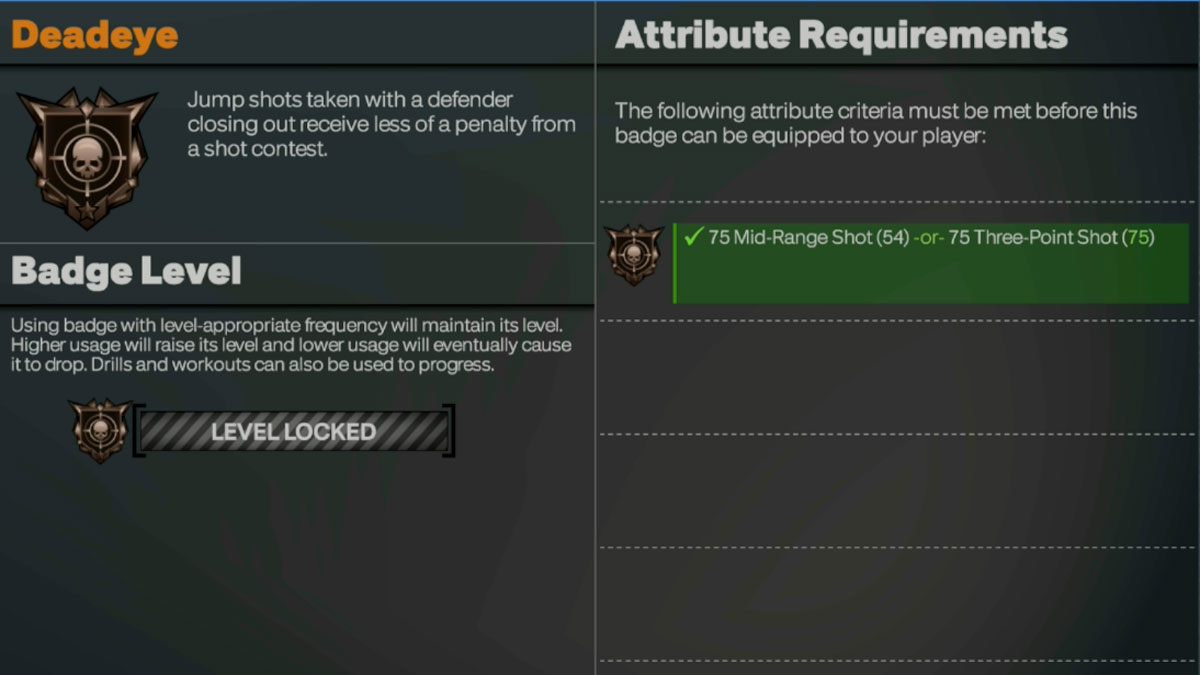 You want to get badges first that will aid in getting future badge points.  For example, it's much easier to get Finishing Badges after equipping specific badges that increase the success rate for finishing at-the-rim, like Posterizer, Rise Up, or Fearless Finisher. Another example would be to go after a turnover-causing badge like the Glove Badge first, so that you can get steals easier – which will lead to more fast breaks opportunities.
5. Increase the Attributes That Will Help You Get Badge Points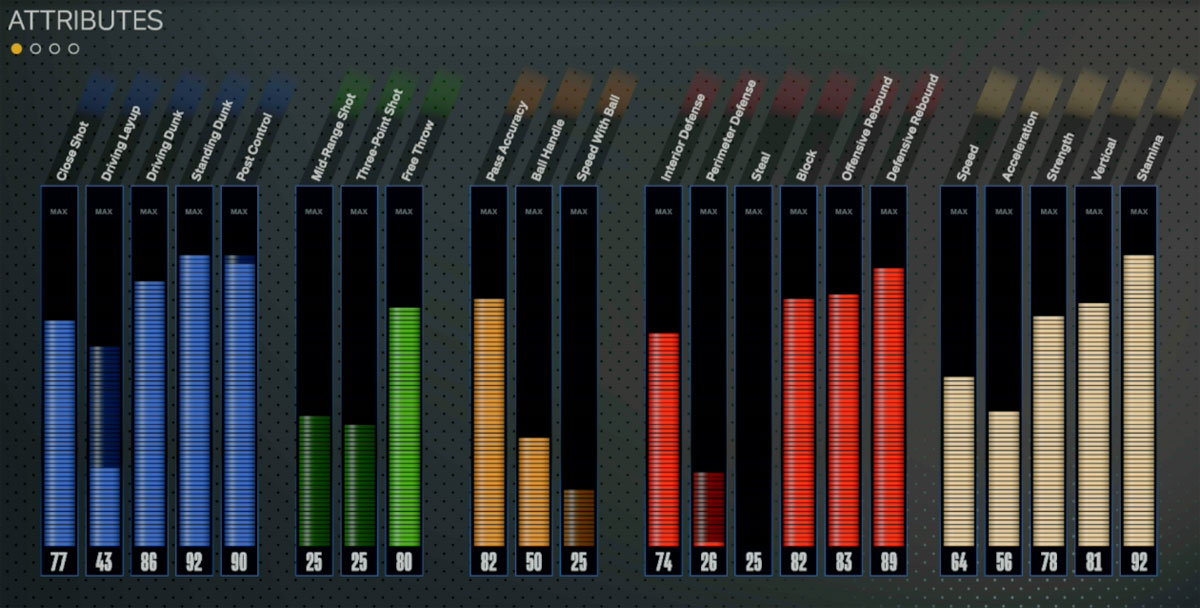 If you aren't maxing your MyPLAYER out (within attribute caps) from the get go with VC, or when deciding which attributes to increase first, specifically target the attribute upgrades that will help you get whatever badges you're pursuing the most.
6. Use Gatorade & Skill Boosts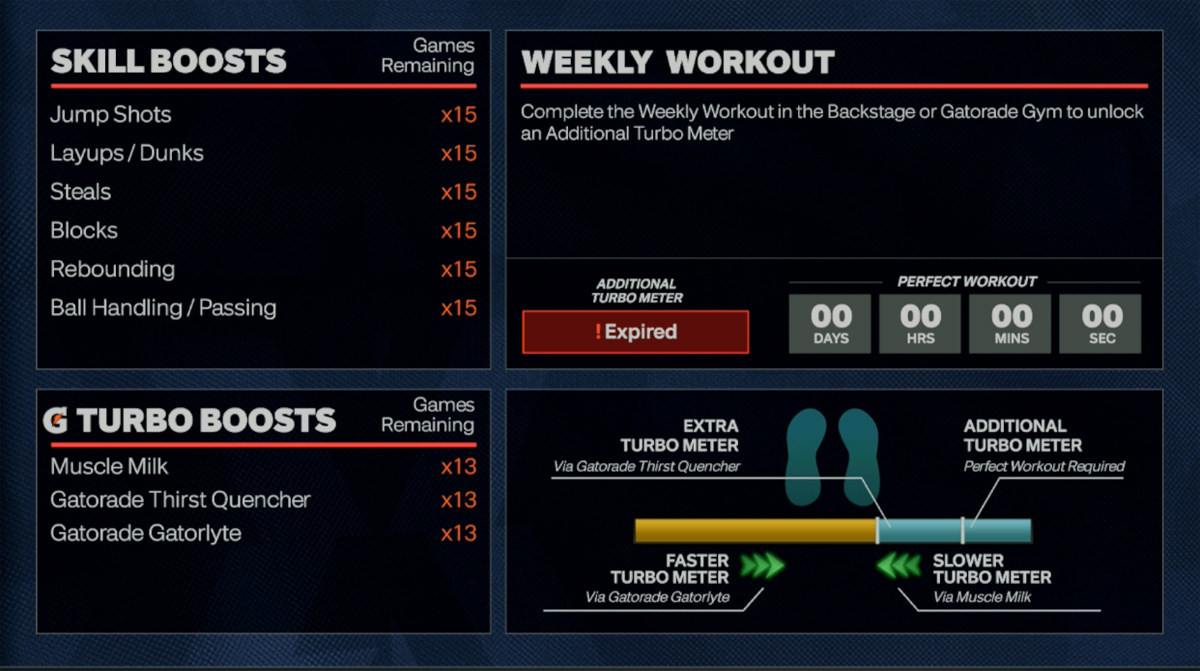 Gatorade and Skill Boosts can be purchased with VC to give boosts to skill attributes and stamina, and therefore help speed up badge grinding by having a better player.
7. Choose an Ideal NBA Team in MyCAREER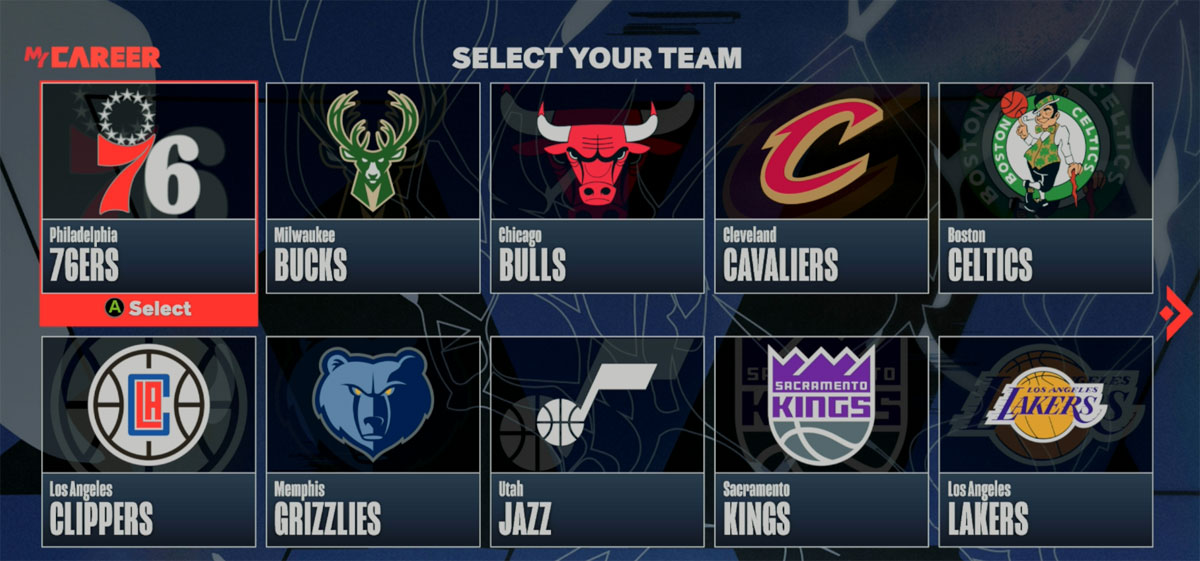 The roster around your MyPLAYER can make a big impact in in getting badge points, so its a good idea to choose a team wisely. For example, if you're trying to get playmaking badges, you're going to want to go to a team who will successfully convert assists – a team with potent offensive finishers and/or sharpshooters, like the Nets or Warriors. Or, if you're trying to get defensive / rebounding badges, you're going to want to be on a team with bad shooters (for more offensive rebound opportunities) or on a good defensive team (for defensive rebounds).
8. Grind Badges in Bulk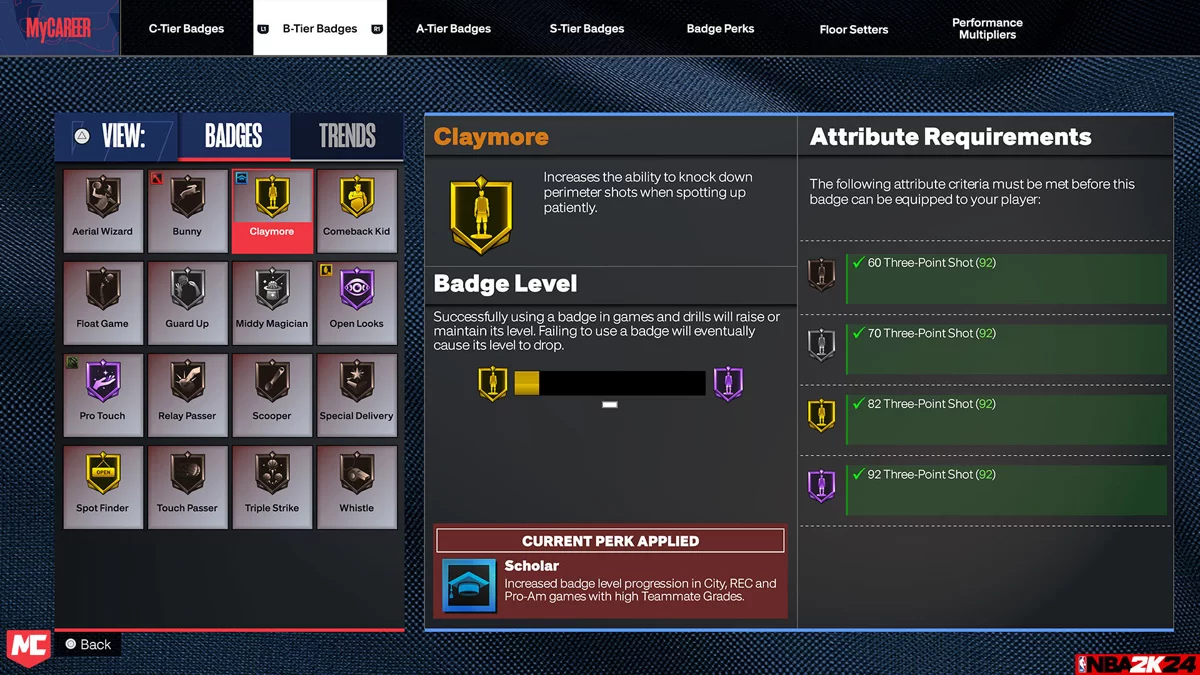 Grinding in bulk means to narrow your focus on specific badges by grinding in bulk.  For example, play a few games where you only focus on shooting badges or defensive / rebounding badges, instead of spreading it out trying to get all badges all the time. Focusing on one or a few badges in bulk can often be more efficient and can take less time to get the badge you are trying to get.
9. Use Every Game Mode to Grind Badge Points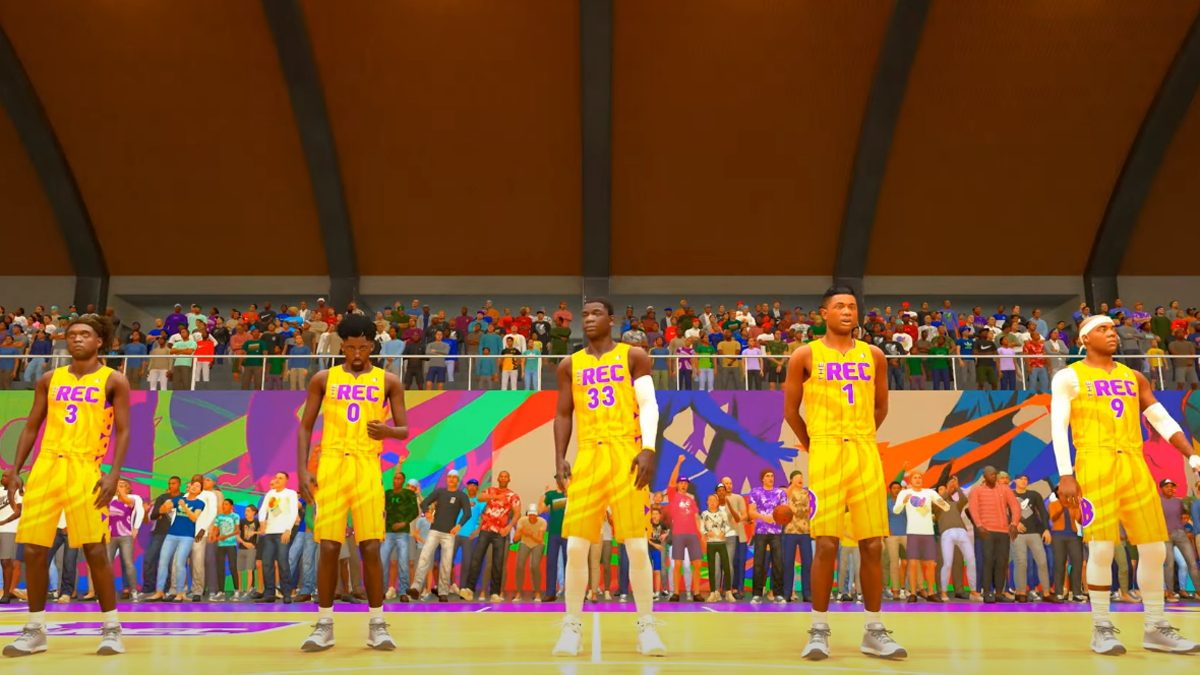 Some badges are easier to get vs the AI, while others are more efficient to get in The Rec, The City / Neighborhood, or Team Practice / Drills.  For example, there's usually more dunk or finishing opportunities more often in street ball 2v2 or 3v3 games than in 5v5. MyCAREER team drills within the NBA season schedule are another good place to earn additional badge points that maybe aren't being earned via gameplay as quickly as you'd like.
10. Sim the Schedule to Ideal Teams in MyCAREER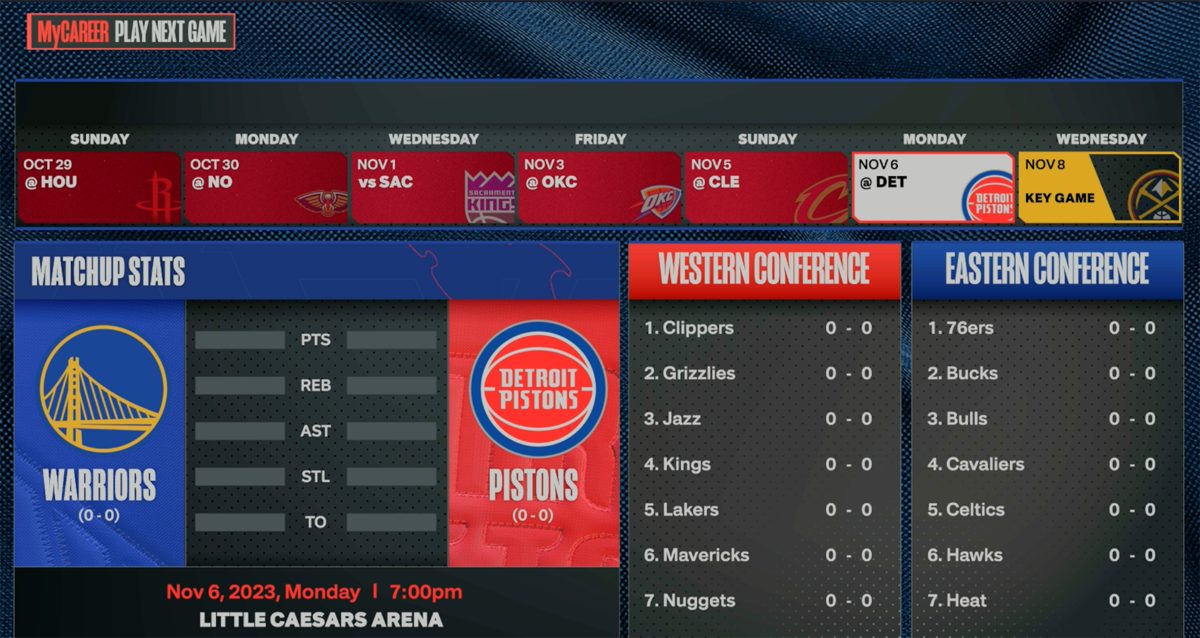 Another trick is to simulate your MyCAREER schedule to play ideal teams and favorable matchups, a.k.a. "bum hunting". For example, if your MyPLAYER is an inside center and you're trying to grind rebounding badges, it'd obviously be a good idea to sim the schedule until you play a weak rebounding team and opposing center.
11. Squad Up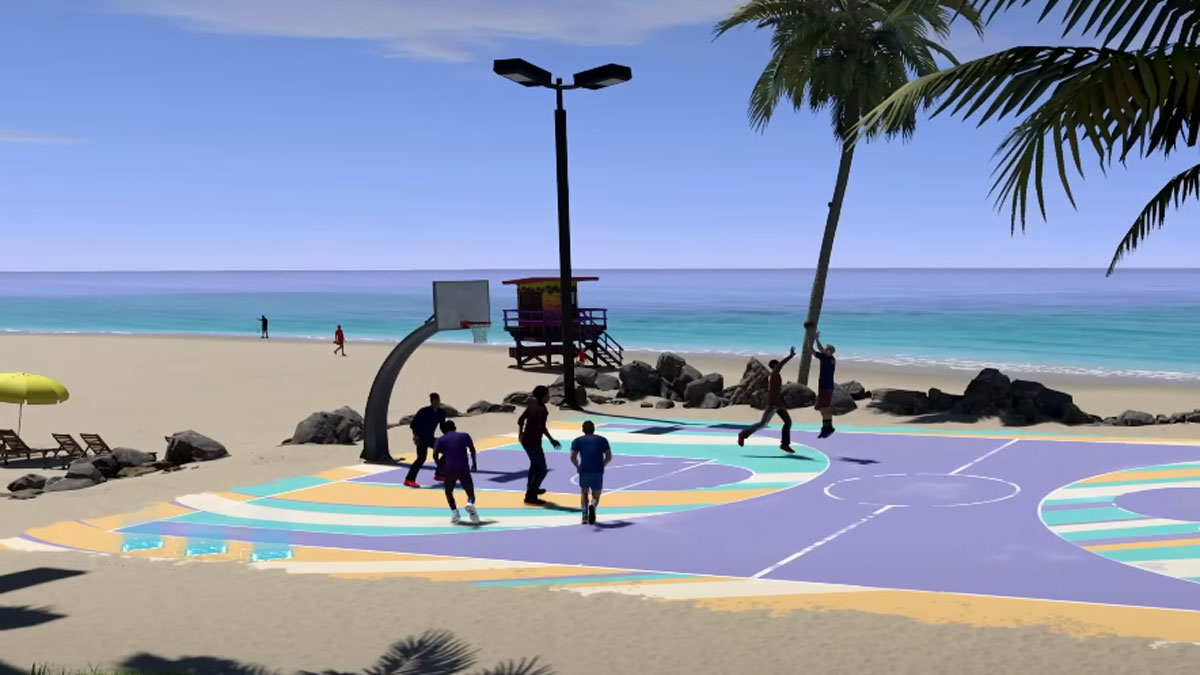 If you're playing online, this can be a good option to have your online teammates help out each other with badge grinding. For example if your friends needs shooting or finishing badges and you need playmaking badges, you could set them up with alley-oops or open shots while you get assists. This option could be a mutually beneficial badge grind for all teammates.
12. Run Plays in MyCAREER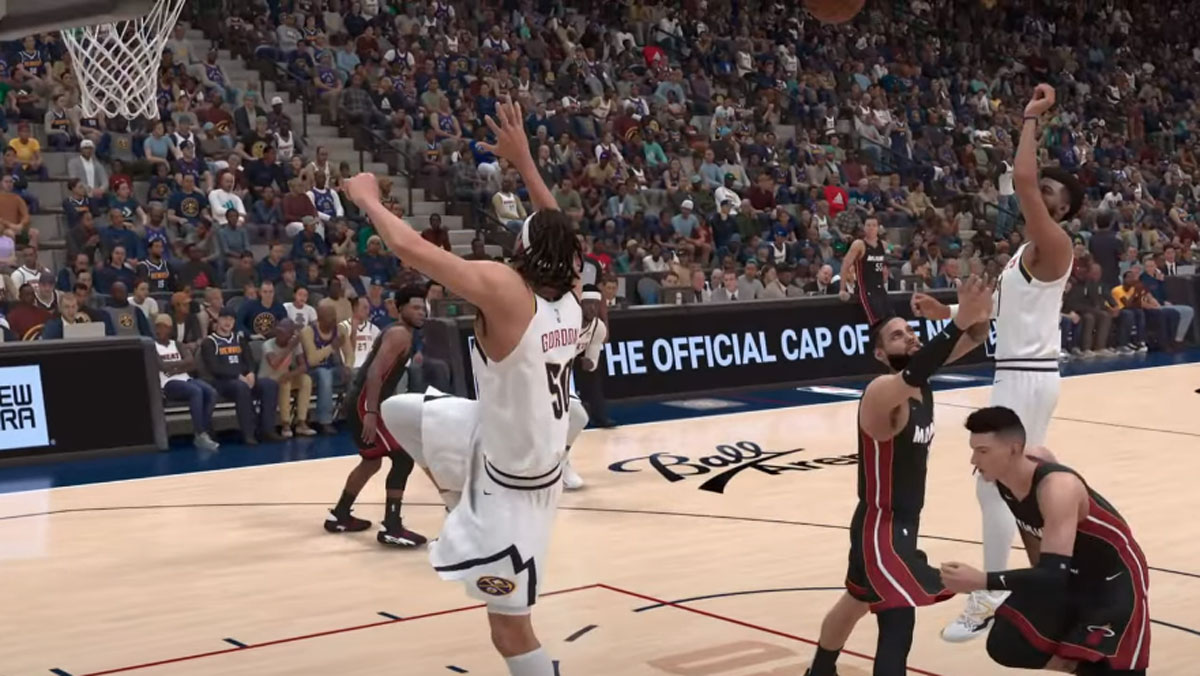 Another option to try to manufacture badge points, is to call different plays in MyCAREER, such as isolation, pick and roll, etc., depending on what result you're trying to get.
13. Unlock Rebirth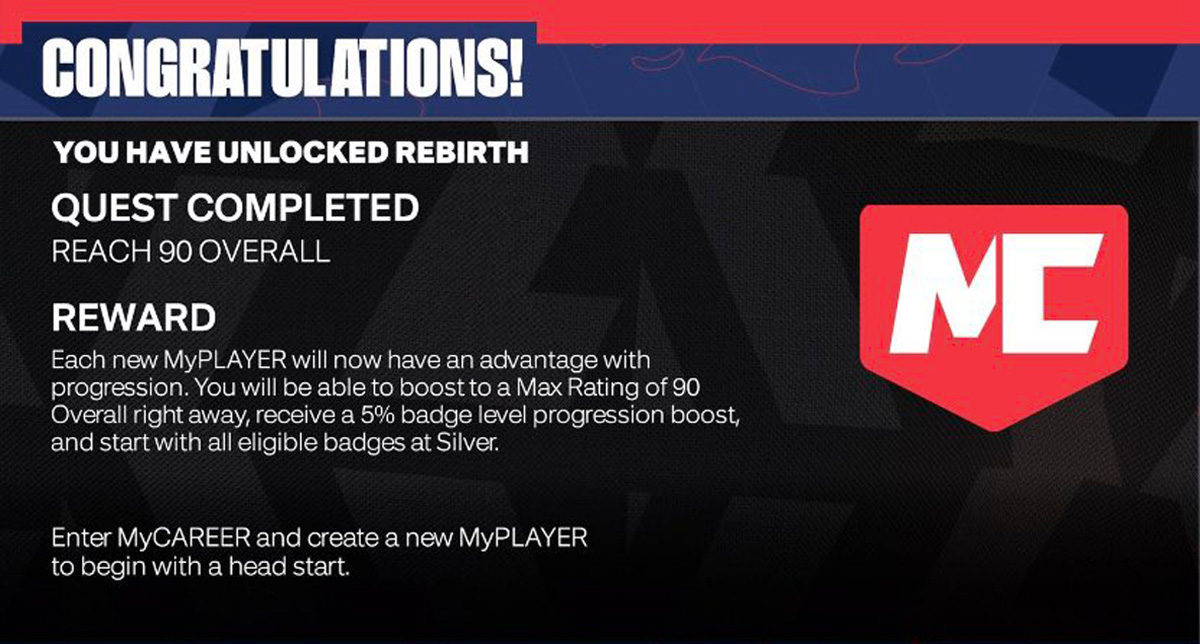 Rebirth can be unlocked by completing quests in NBA 2K24, with the reward essentially giving subsequent MyPLAYER builds a "head start" in the grinding process.
14. Hire a Badge Grinding Service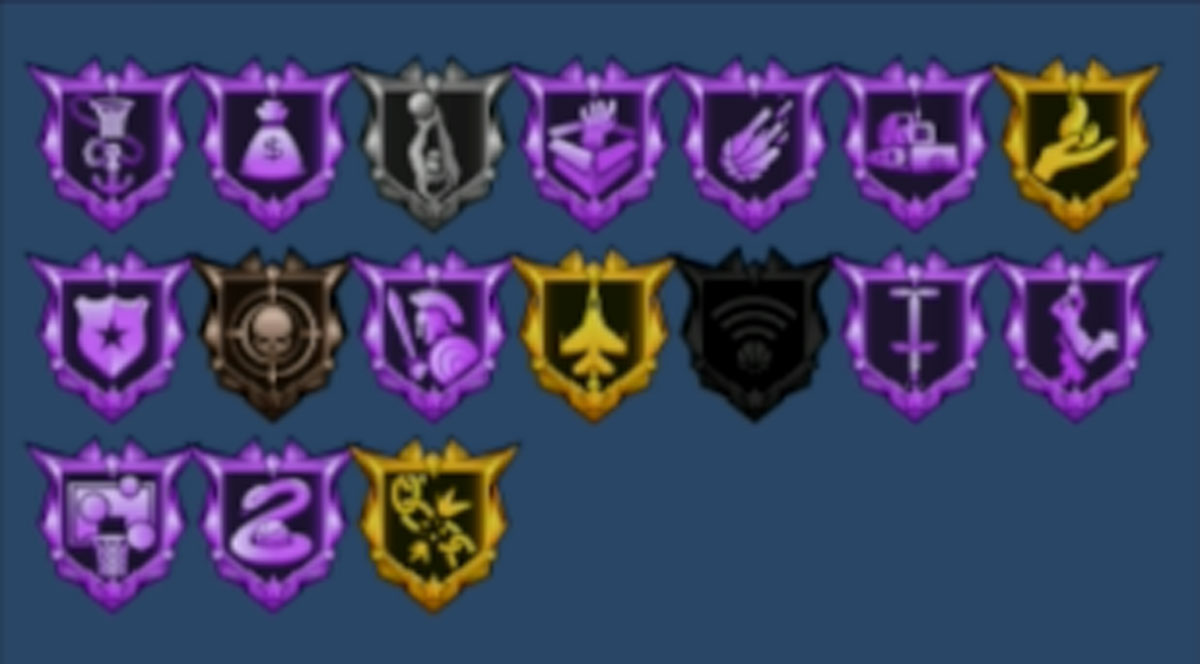 If you don't have the time or patience to grind for badges or rep, hiring a badge grinding service could be an option for you if you're willing to pay a fee. Some badge grinding services can be found on social media or websites – just make sure it's a reputable and vouched for service.
NBA 2K24 How to Get to Level 40 & 99 OVR Fast
Along with incorporating the previous tips, here are ways to level up to 99 OVR and Level 40 fast in NBA 2K24:
15. Complete Quests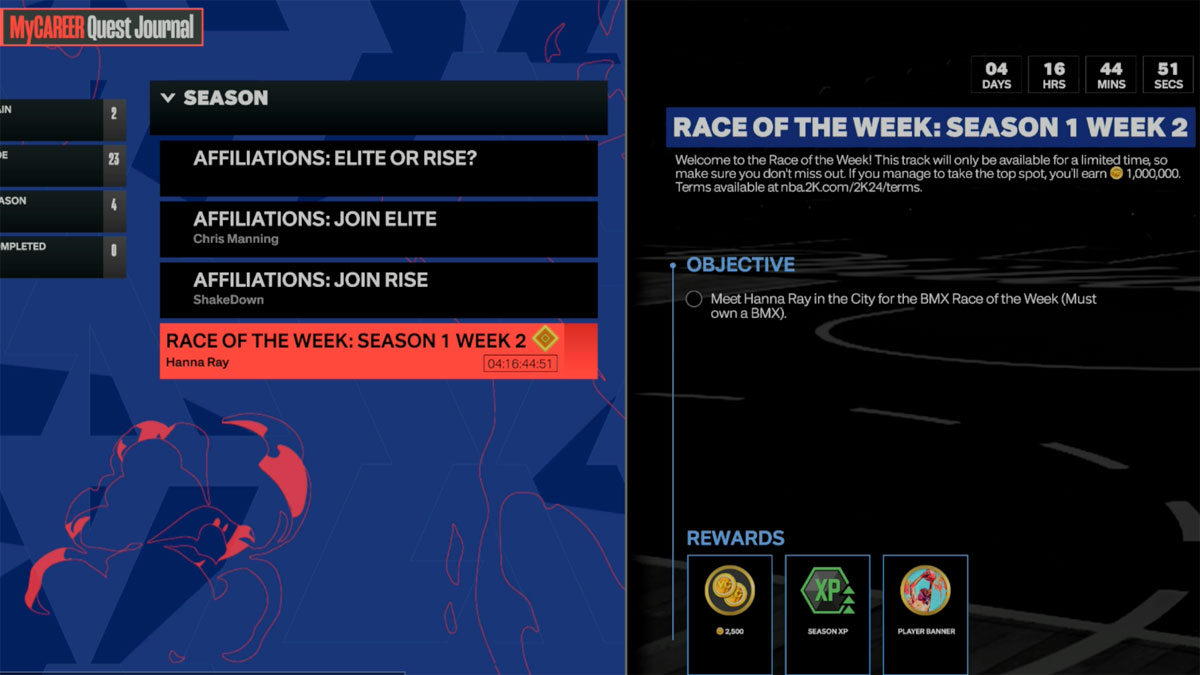 Quests in NBA 2K24 MyCAREER invite players to complete various activities and challenges throughout the City to reap rewards for their MyPLAYER.
16. Use 2XP Coins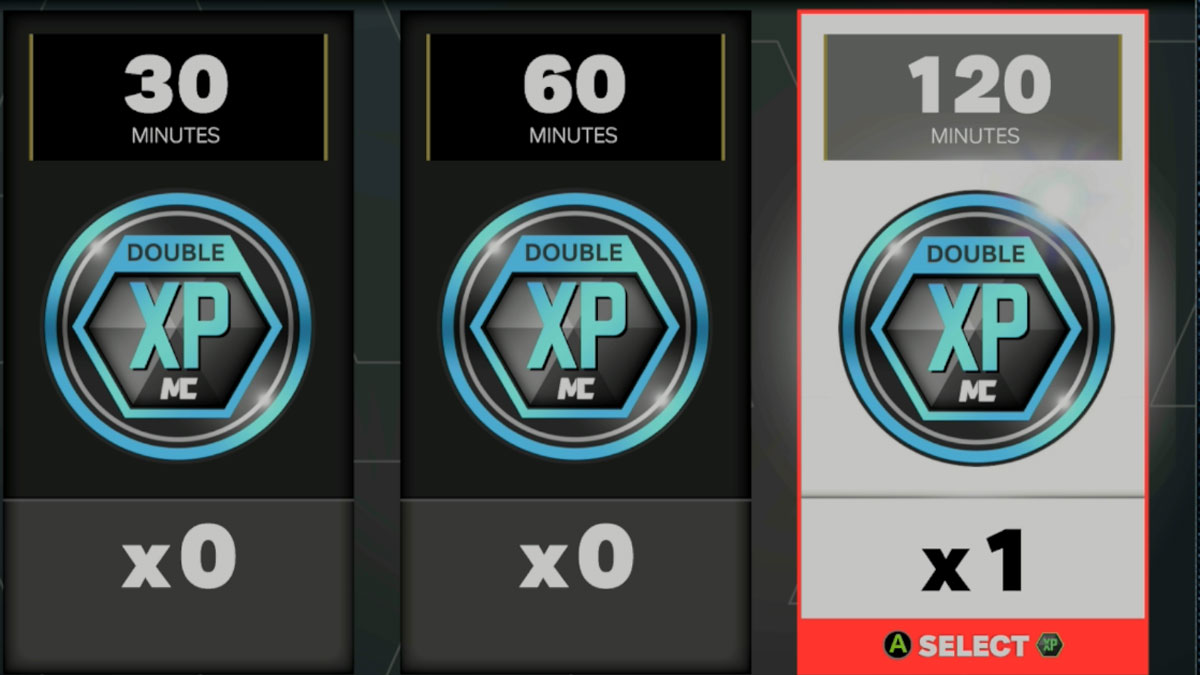 As you rep up, you can unlock 2XP coins from Season Prizes, daily rewards, locker codes, and more. 2XP coins can be used for a specific duration to earn double the amount of XP for that time period.
17. Play During 2XP Events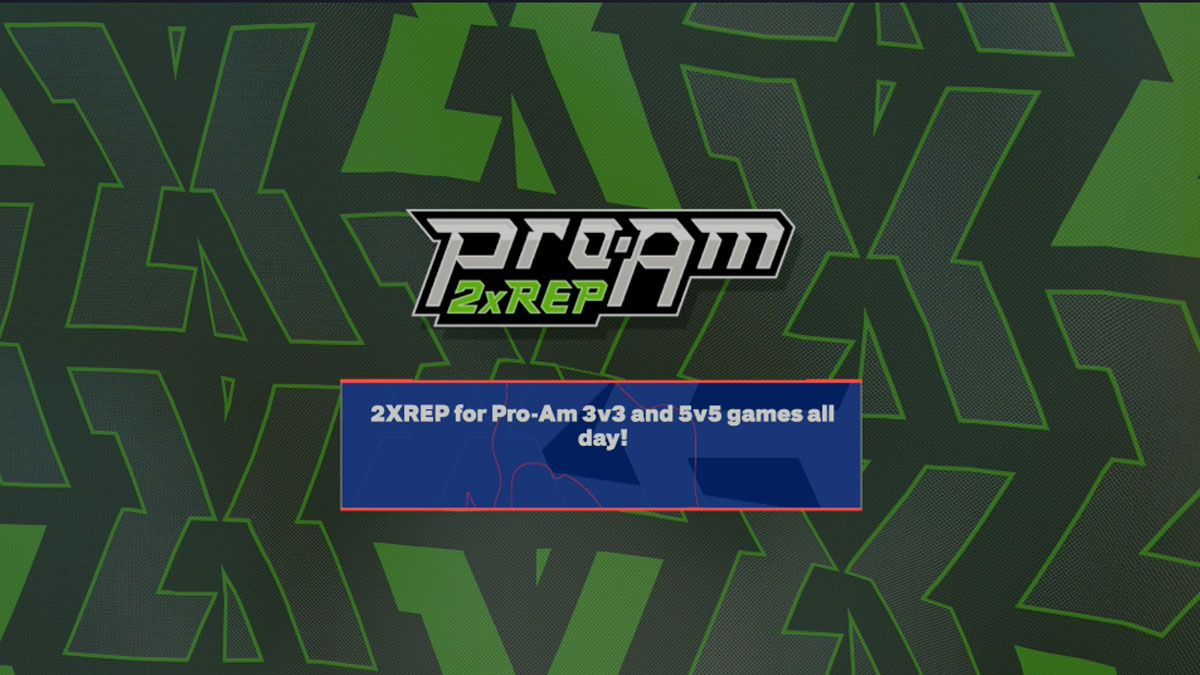 Take advantage of upcoming NBA 2K24 Events for a chance at 2XP games.
18. Use the Daily Rewards / Daily Spin for a Chance at 2XP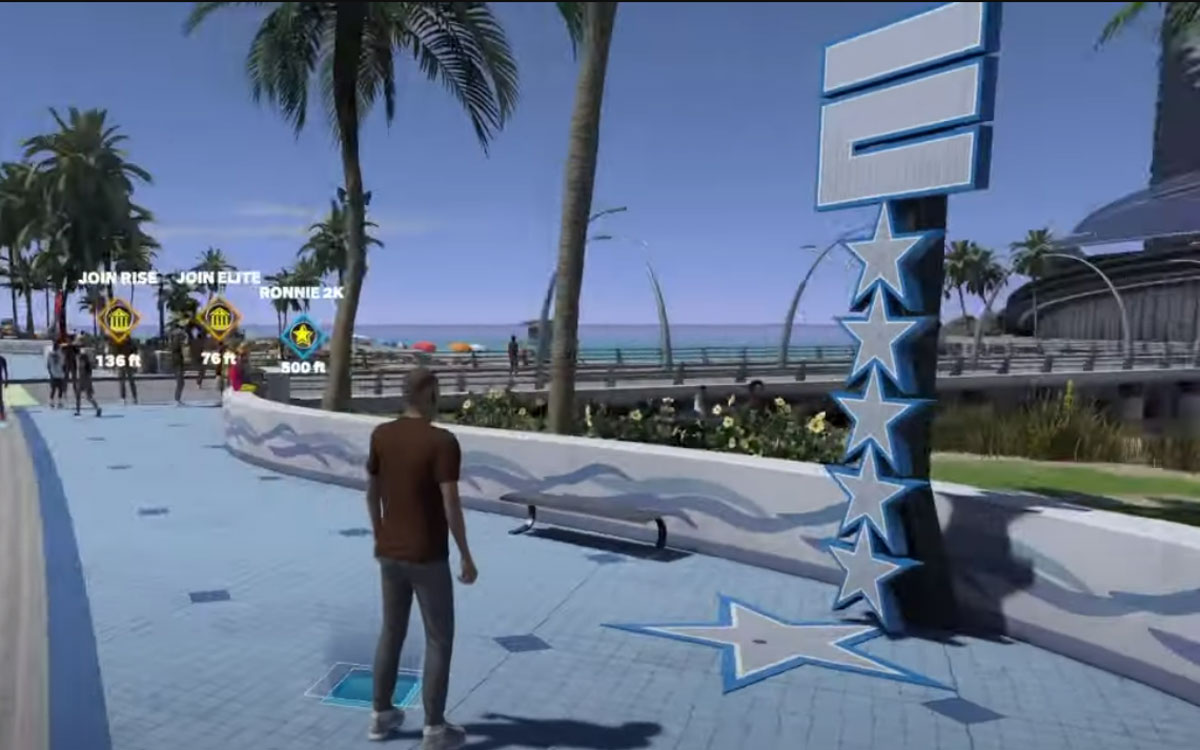 The Daily Reward is a randomized rewards you can win once a day in NBA 2K24. Some rewards include 2XP for a set amount of time, boosts, and more.
19. Get a High Teammate Grade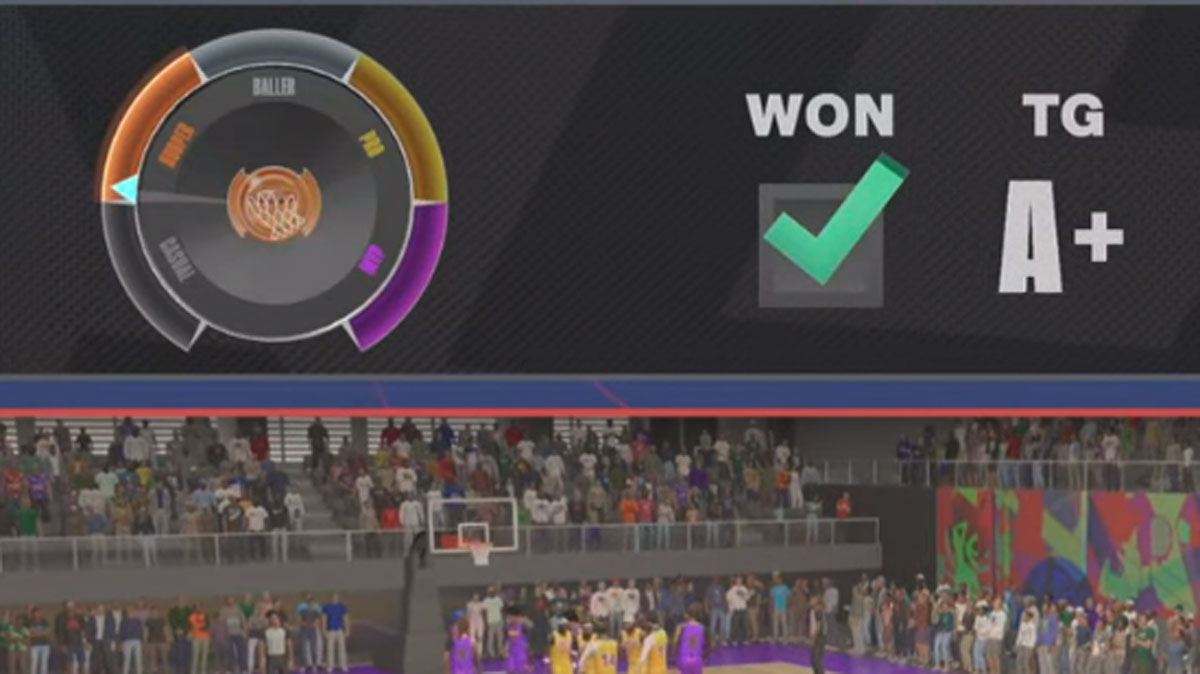 The higher the teammate grade, the higher the XP!
20. Buy Season Pass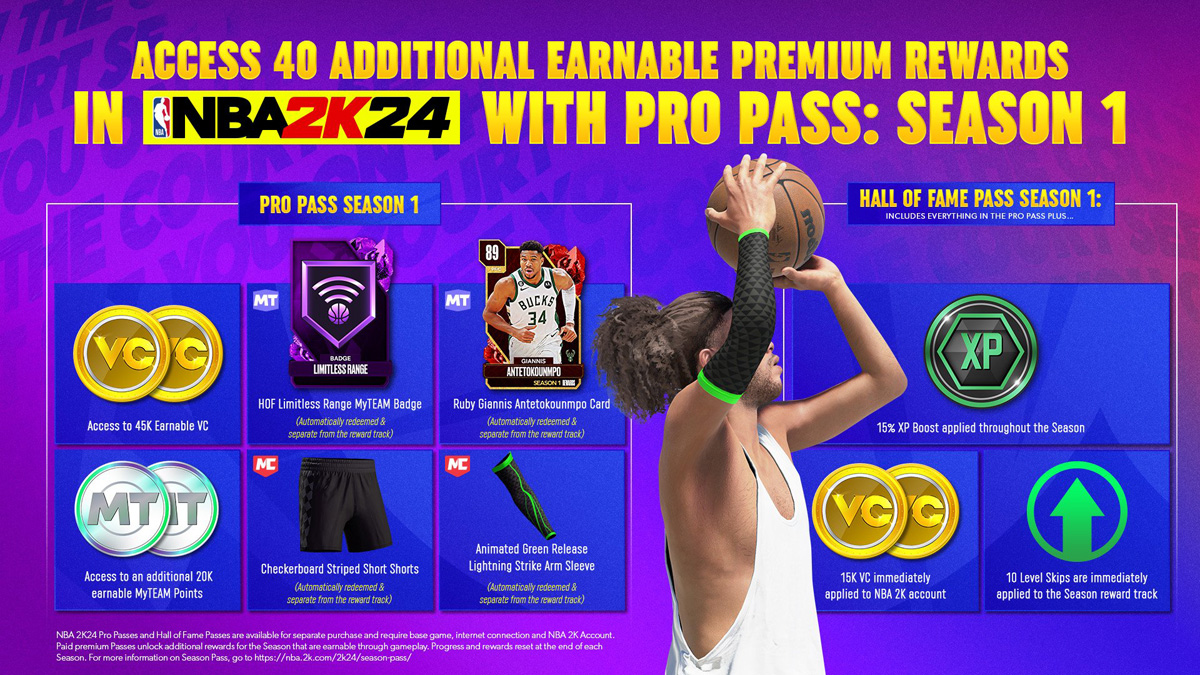 As a last resort, gamers have the option of buying their way to Season 40 via the newly introduced Season Pass.
Hope these NBA 2K24 tips have helped your MyPLAYER journey for grinding rep, badges, and attributes. As always, check back often for more NBA 2K24 strategy tips to help step your game up!