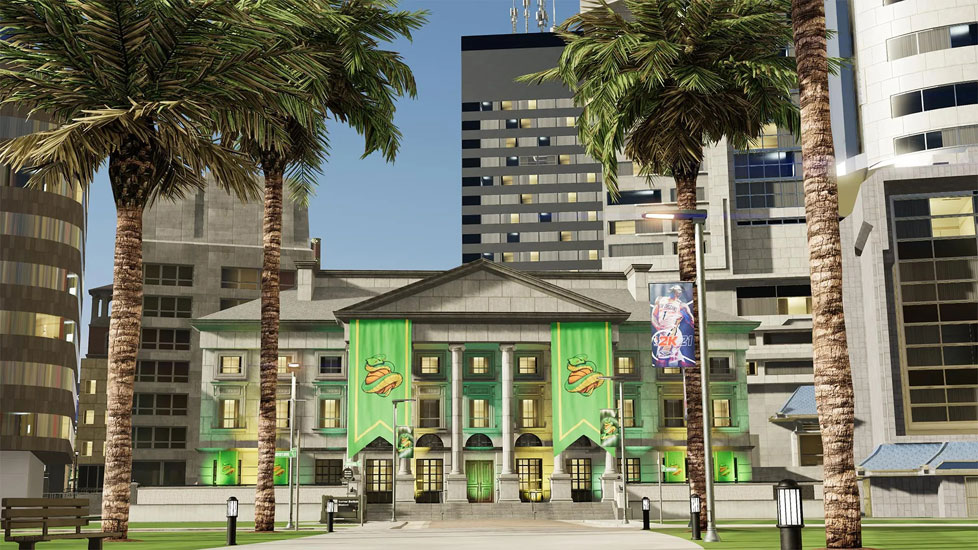 If you're wondering how to change or join an affiliation in NBA 2K21 Next-Gen, look no further. Here's an NBA 2K21 Next-Gen tutorial for changing Affiliations.
Auto-Assigned Affiliation
After escaping Rookieville by repping up to Pro 1, players will be randomly auto-assigned to one of four Affiliations: the North Side Knights, South City Vipers, Beasts of the East, or the Western Wildcats. Affiliations have their own courts and bouroughs in The City, and your Affiliation affects where you'll spawn when you join The City. You'll also get the most MyPLAYER Rep by playing on your own Affiliation's courts.
Change Your Affiliation / Join New Affiliation
1) Travel to City Hall of the Affiliation You Want to Join
Don't forget your skateboard 'cause you'll need to travel to City Hall building of the Affiliation you want to join. You can find any Affiliation on the The City's map using the map legend.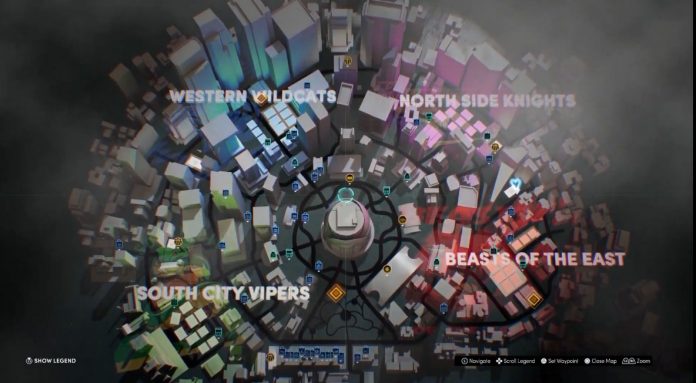 2) Find an Affiliation That is Accepting Transfers
Once at City Hall, go up the steps to the main door and press A (Xbox) / X (Playstation) to put in an "Affiliation Transfer Request". Not all Affiliations accept transfers at all times, so this will show you which Affiliations are currently accepting transfers.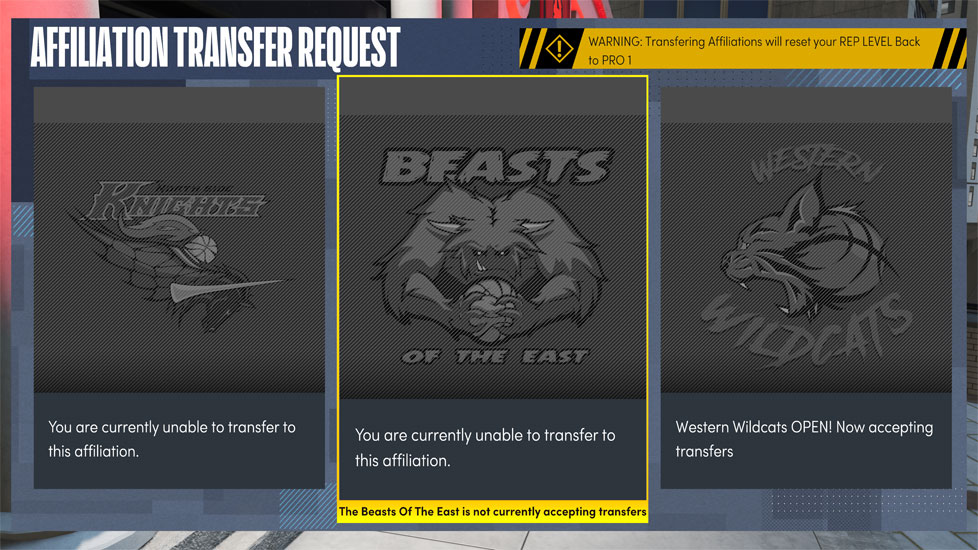 Find and select an Affiliation that is accepting transfers, or you can always wait for one to open up.
3) Submit Your Transfer Request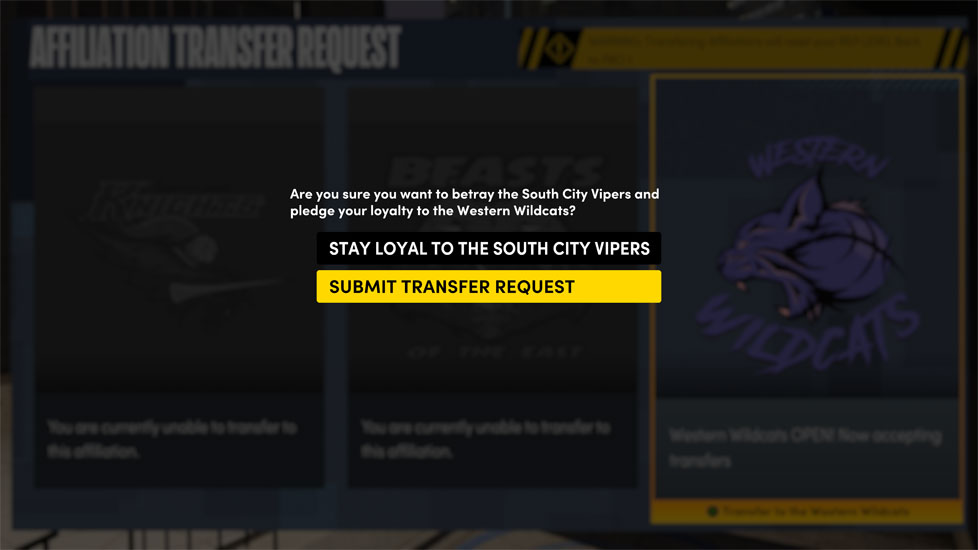 Once you select a new Affiliation it will ask if you're sure, so then select "Submit Transfer Request" to join a new Affiliation. Congrats, you are now the proud member of a new affiliation! Be aware that transferring to a new Affiliation will knock your MyPLAYER Rep down to Pro 1, so choose wisely!
There you have it, everything to know about how to join a new Affiliation in NBA 2K21 Next-Gen. Hope these tips helped and see you on the court!