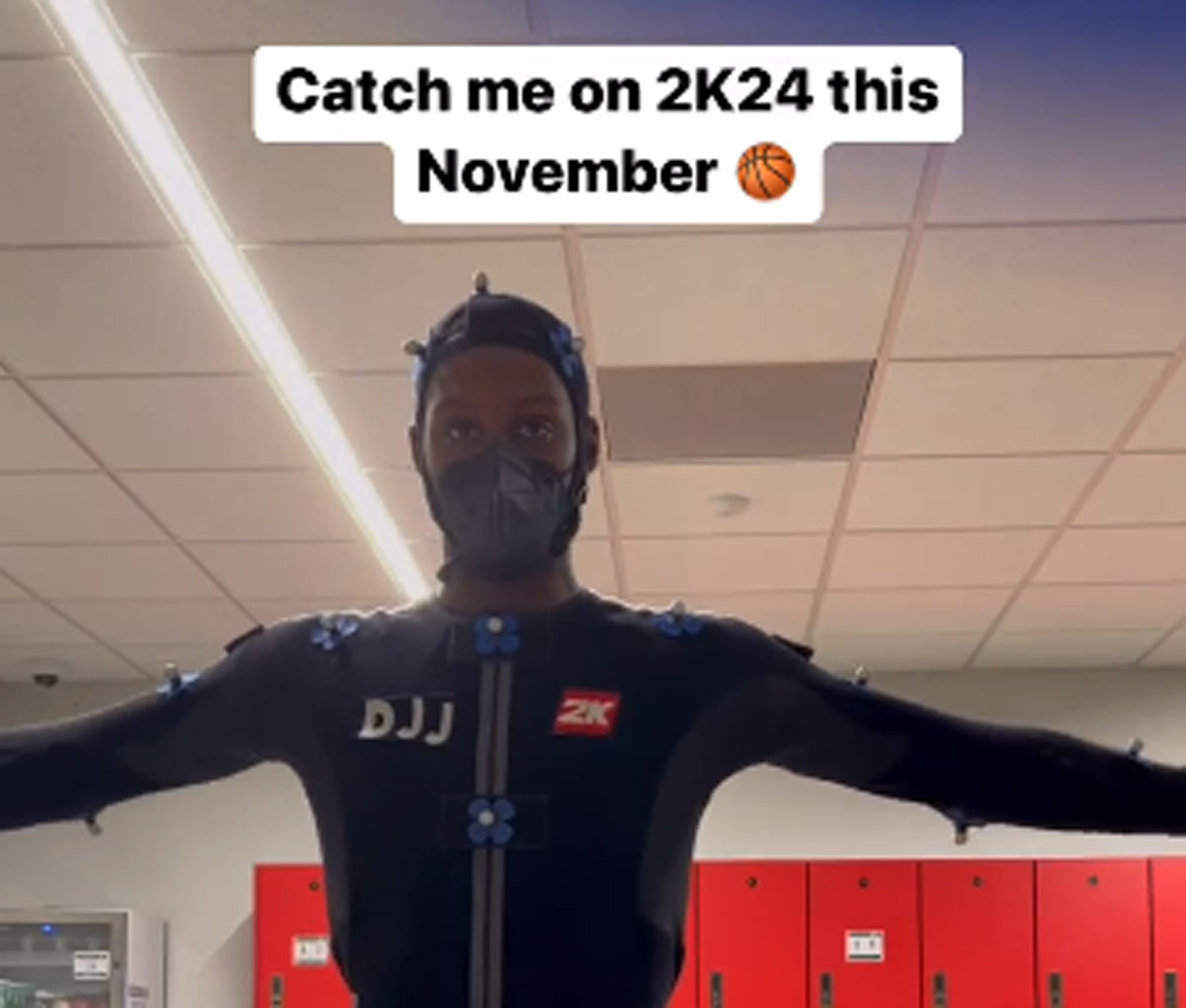 Animations are the backbone of NBA 2K gameplay and every year 2K Sports adds more and more new animations to the game. Motion-capture technology sets the groundwork for new animations in the upcoming NBA 2K24 game.
Also See:
NBA 2K24 New Mo-Cap Animations
Dazeran Jones a.k.a. "Duke Skywalka" is a streetball basketball star, YouTube content creator, influencer, and actor with over 300,000 followers across YouTube, Instagram, and TikTok. He also had a role in the re-make of the movie 'White Men Can't Jump'.
Alongside other mo-cap actors and professional overseas basketball players, he was invited to 2K headquarters to mo-cap moves for animations in NBA 2K24, including crossovers, defensive movements, contact finishes, and dunks.
Hints at 'Seasons' Returning for NBA 2K24
On Jones' Instagram post, it reads "Catch me on 2K24 this November". The date mentioned is somewhat baffling since the release date usually is in September, but it could also hint at Seasons returning for NBA 2K24 – and that his mo-capped animations are unlocked during a new Season (in November).
View this post on Instagram