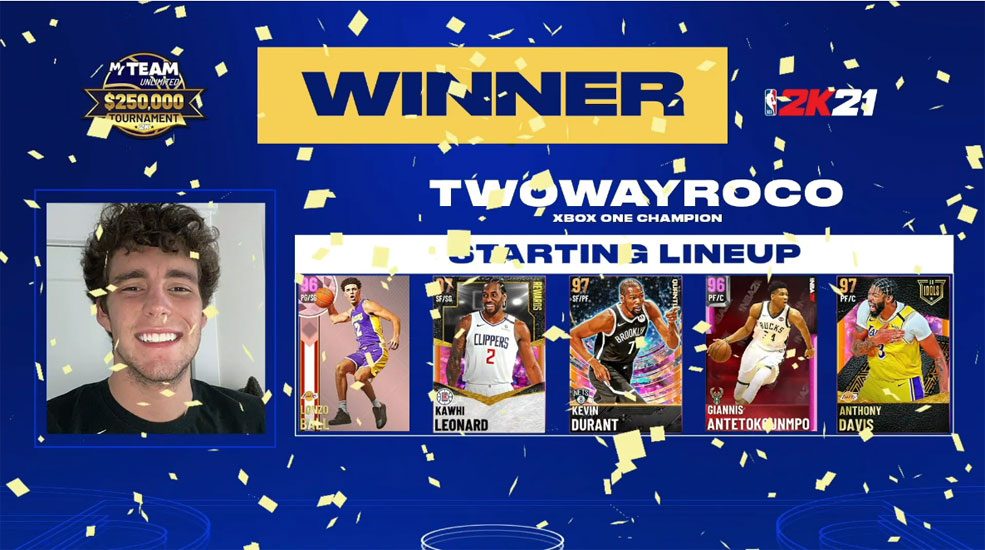 [NBA 2K22 $250K MyTEAM Unlimited Tournament Results]
The 3rd annual NBA 2K21 MyTEAM Unlimited Tournament took place today, featuring the two finalists competing for big money — 20 year old Tyler Debondt (TwoWayRoco), representing Xbox, and 22 year old Kimanni Ingram (SplashEdition), representing Playstation. After four pre-qualifying MyTEAM Game-days and a 32 head-to-head single elimination qualifier tournament, Tyler and Kimanni emerged as the last two standing.
The first two games of the series were hard fought, entertaining, and came down to the wire, with each player winning a game each. In the third and final game, Debondt took a commanding lead and rode it all the way to the end, with an easy 87-72 victory to win the championship and $200,000. Ingram took home $50,000 as the runner-up.
Game 1 Box score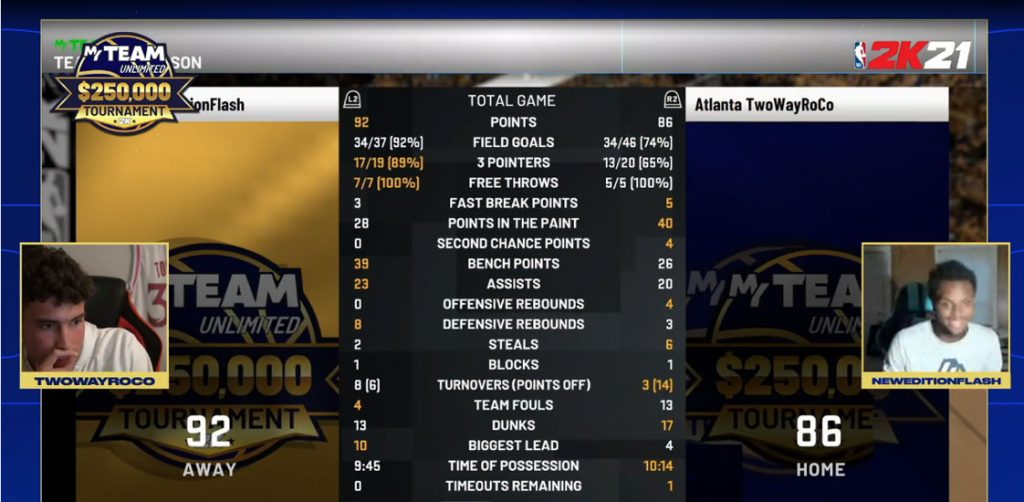 Game 2 Box score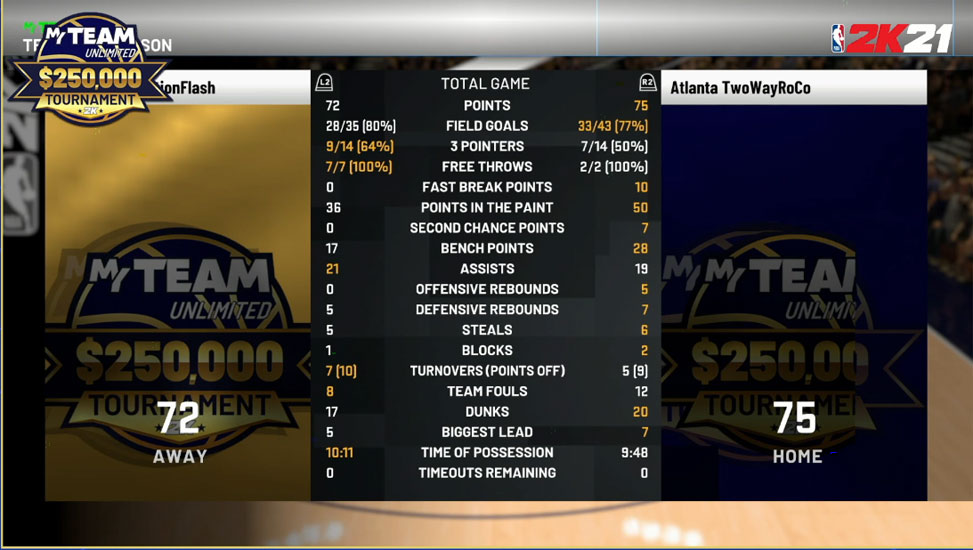 Game 3 Box score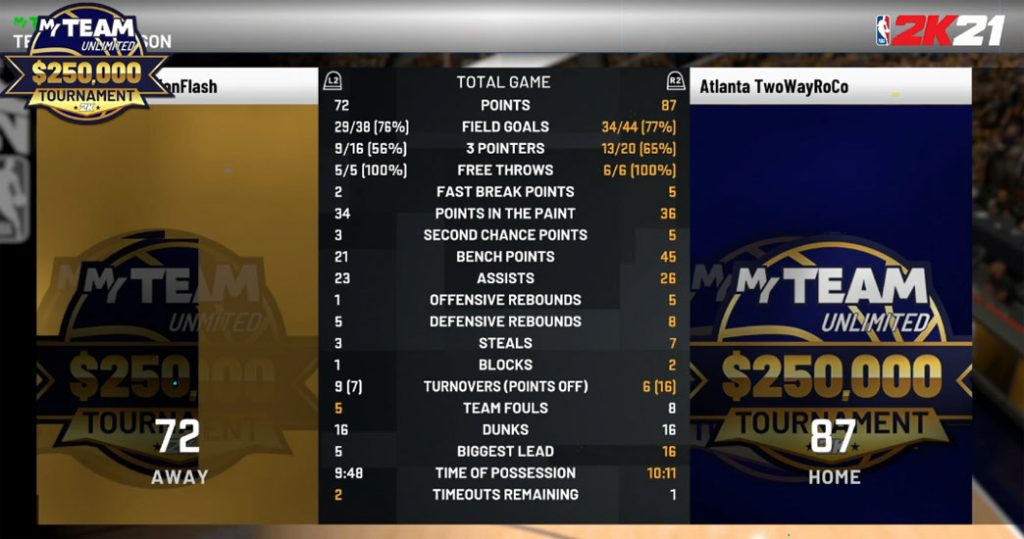 The demons for the 250,000$ My Team Unlimited Finals! What would you change? How we looking? pic.twitter.com/r7TLqhXnvm

— Kimanni (@SplashEdition) March 4, 2021
My lineup for the 250K MyTeam Unlimited championship‼️ Championship DNA, what y'all think? pic.twitter.com/jwHKPVNjpy

— Ty (@tydebo24) March 4, 2021
4 Locker Codes were also revealed during the broadcast:
JAZZ-MITCHELL-ALL-STAR
ALL-STAR-TATUM-CELTICS
DIAMOND-Q-RICH-D-MILES
250K-CHAMPIONSHIP-MTP-TOKENS
The locker codes expire on 3/6/21 @11:59 PM ET.
You can watch the live-stream replay here or on the NBA 2K Twitch channel.