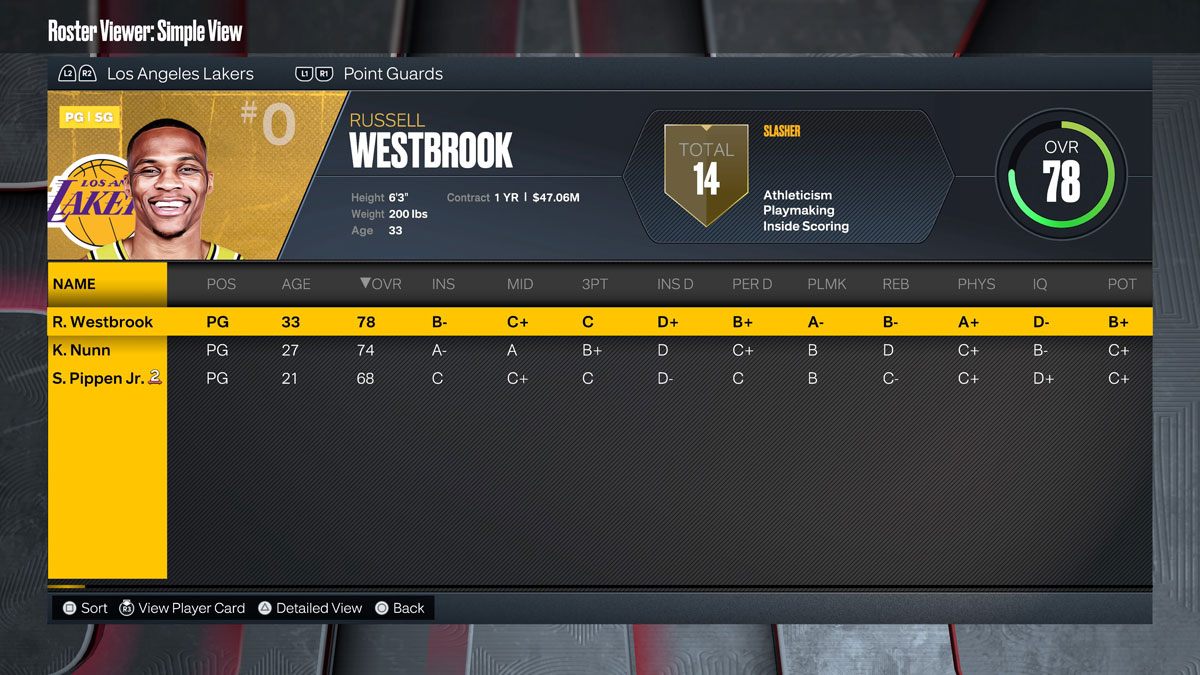 Grinding a build is never fun on NBA 2K, especially when you are on your 2nd MyPLAYER save. Luckily for you, NBA2KW has gone through the rosters and depth charts of each team to help you find the best landing spot for your MyPLAYER on NBA 2K23.
Point Guard
LOS ANGELES LAKERS
On NBA 2K23 the Los Angeles Lakers have a glaring need at the point guard position. Between Russell Westbrook's rating downgrade to 78 overall and his list backup Kendrick Nunn being a 74 overall, your MyPLAYER will be starting in no time. What puts the Lakers over the top is the ability to play with LeBron James and Anthony Davis. The most viable playmaking badge method calls for throwing alley-oops. You will have all of your playmaking badges in no time, playing alongside these two.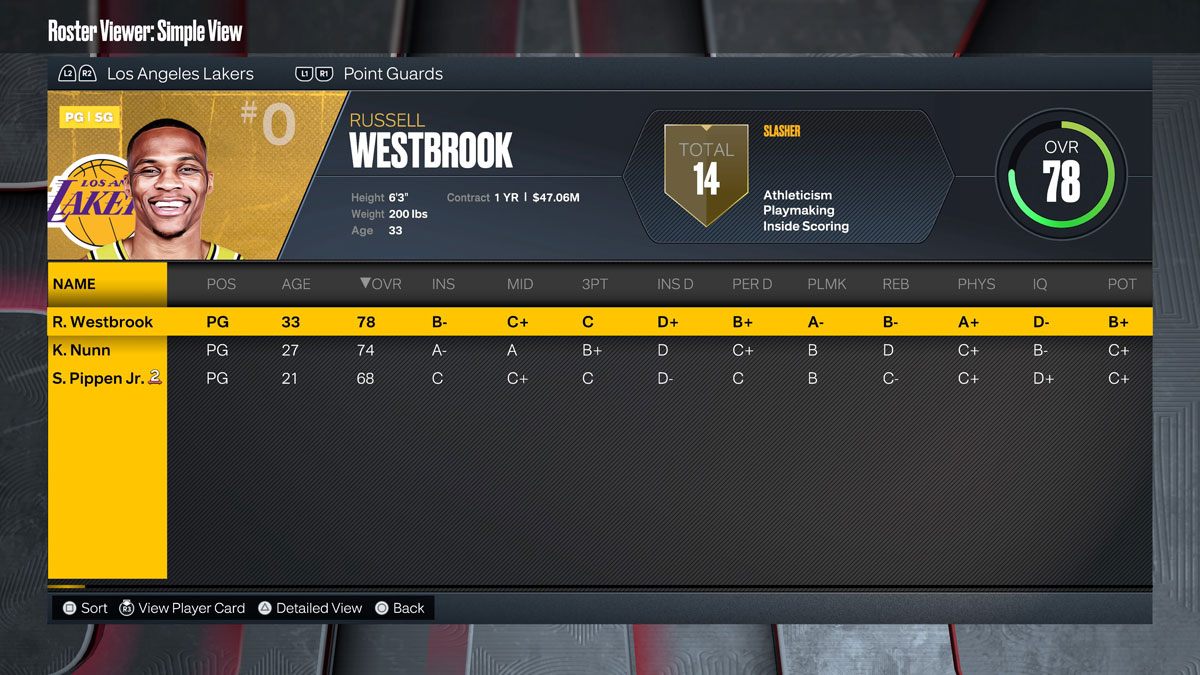 LOS ANGELES CLIPPERS
The Los Angeles Clippers are another great option for point guards in NBA2K23. The depth chart lists John Wall (78 OVR), Reggie Jackson (78 OVR), and Jason Preston (70 OVR) as the only point guards on the roster. It won't be hard for your MyPLAYER to get the starting job and farm easy playmaking badge progression with Kawhi Leonard and Paul George.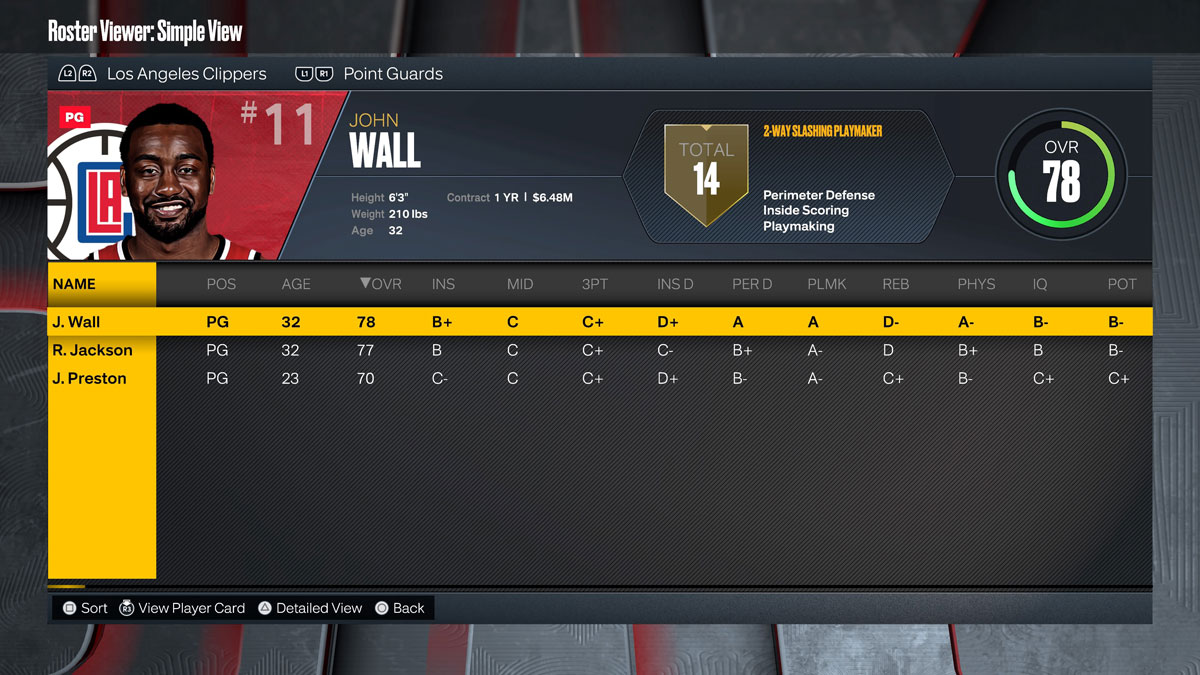 Shooting Guard
MILWAUKEE BUCKS
The point guard position is already shored up by Jrue Holiday, you'll also be able able to play next to Khris Middleton, and Giannis Antetokounmpo. The Bucks depth chart lists Pat Connaughton (76 OVR) and Grayson Allen (75 OVR) as the two SG's on the roster.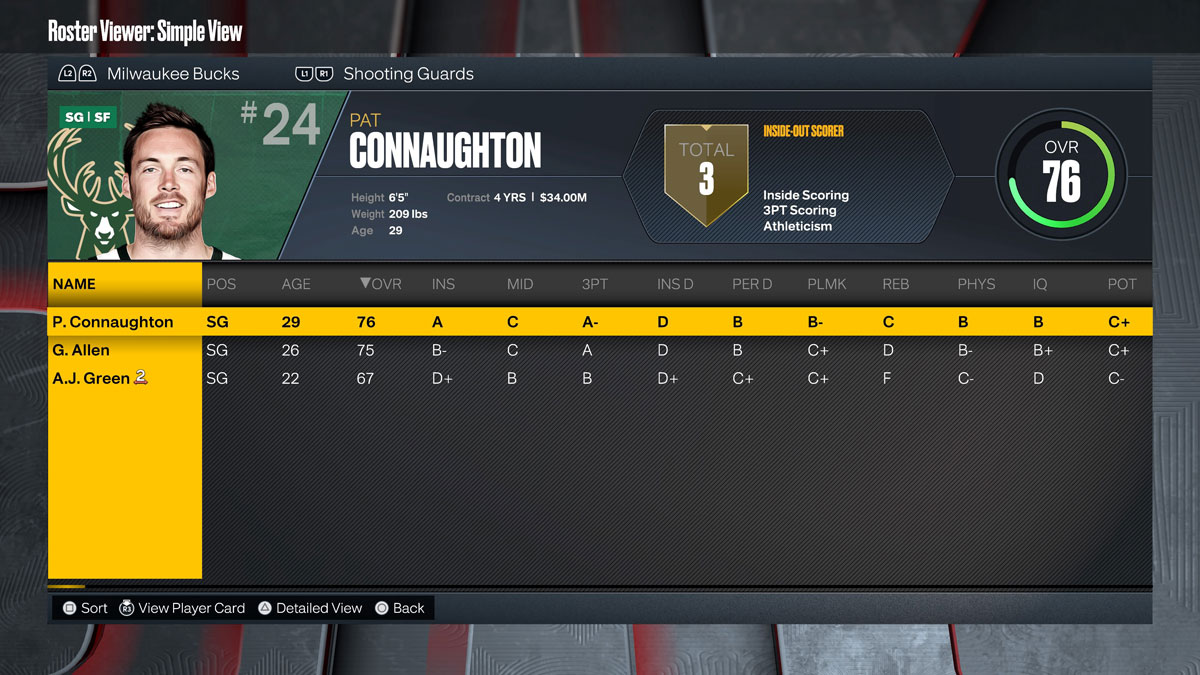 BROOKLYN NETS
Seth Curry is listed as the starting shooting guard at a 78 overall. It will be very easy for your MyPLAYER to overtake Curry's spot in the lineup. You'll also be playing alongside Kyrie Irving, Kevin Durant, and Ben Simmons. Not only will you be winning a lot of games, but badge progression will come easy.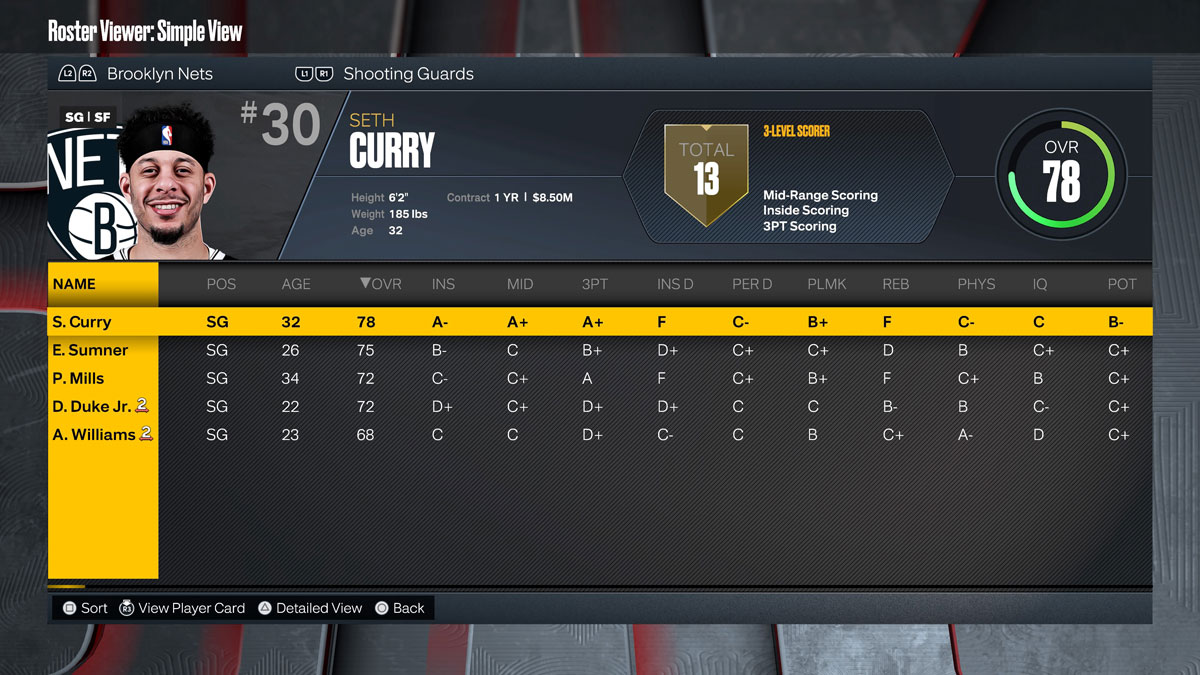 Small Forward
CLEVELAND CAVALIERS
The Cavs were busy this off-season and added some firepower with the Donovan Mitchell trade. Every position on the roster is filled out with great talent except one. The Small Forward position is the sole weakness for Cavs as Lamar Stevens (75 OVR) and Cedi Osman (75 OVR) are the only two listed on the depth chart. Your MyPLAYER can step in a take this team to the next level.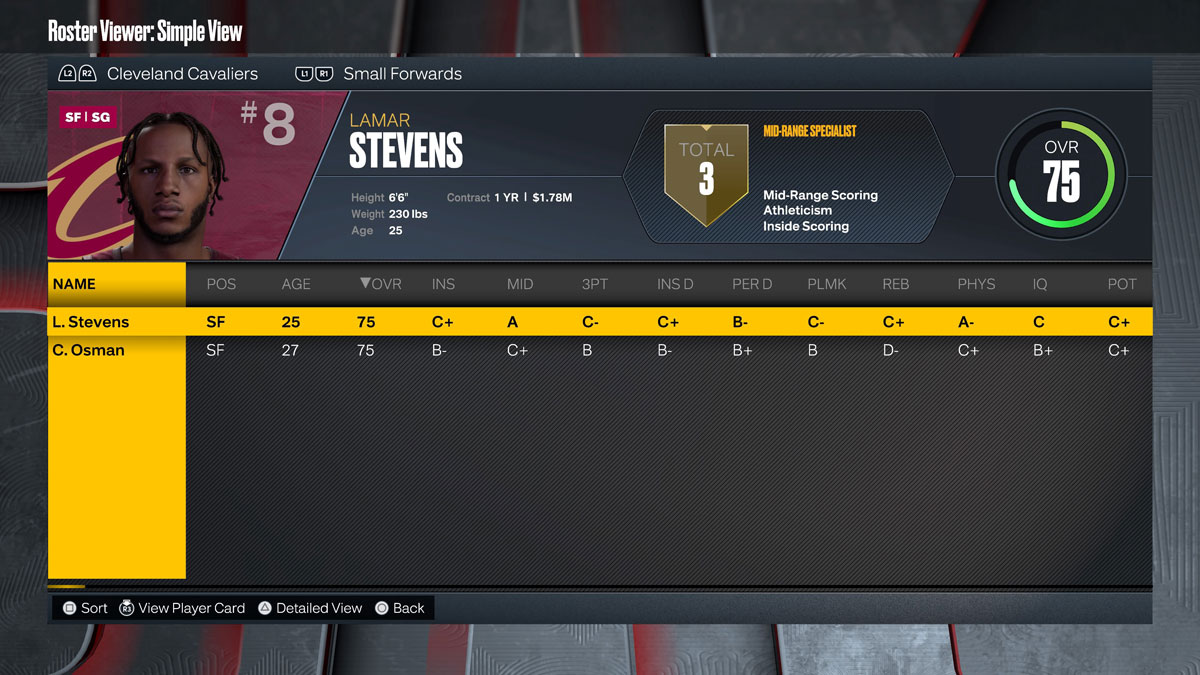 NEW ORLEANS PELICANS
This is a fun team to be apart as you get to play next to Zion Williamson and Brandon Ingram. Playing with Zion will get you head start on playmaking badge progression. The depth chart lists Herb Jones (78 OVR), Trey Murphy (75 OVR) and Naji Marshall (73 OVR) as the only SF on the roster.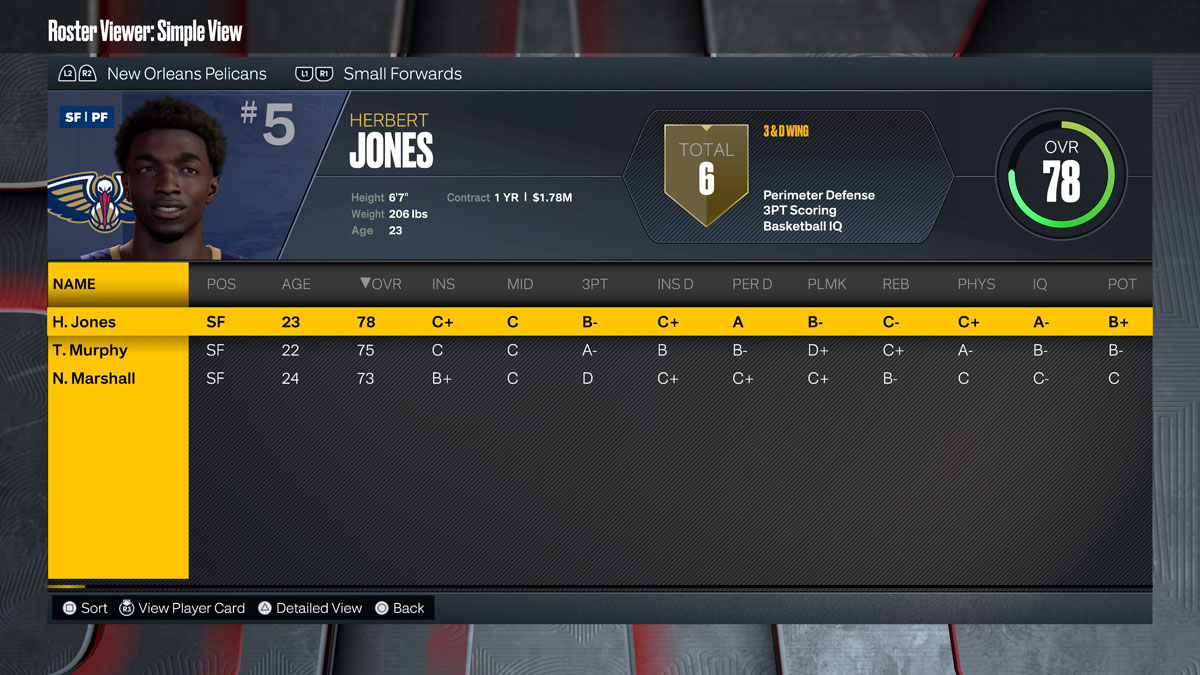 Power Forward
PHOENIX SUNS
The Phoenix Suns are solid at every position except Power Forward. Cam Johnson (80 OVR) and Jae Crowder (76 OVR) are the two Power Forwards they use the most. Your MyPLAYER will be able to step in and take the starting job, and help CP3 finally win his first ring.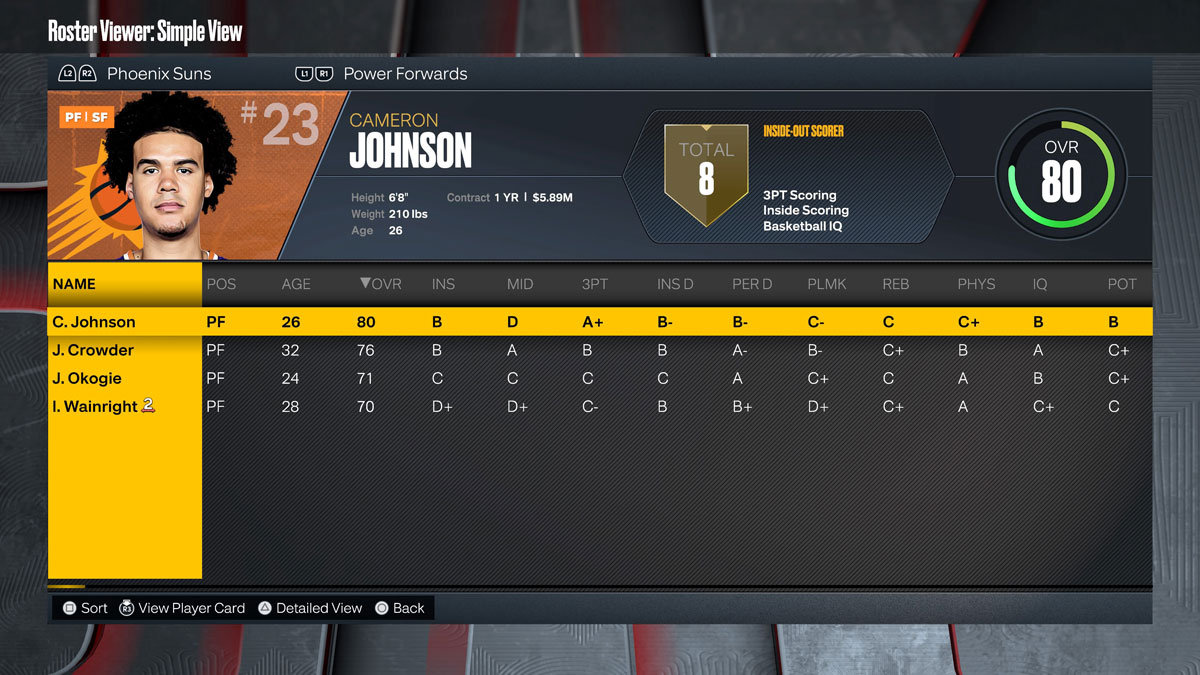 MIAMI HEAT
The only position of weakness for the Miami Heat is the Power Forward position. Their depth chart list Caleb Martin (76 OVR) and Darius Days (67 OVR) as the only two PF on the roster. being able to play alongside Jimmy Butler, Bam Adebayo, and Kyle Lowry will take your MyPlayer's career to the next level.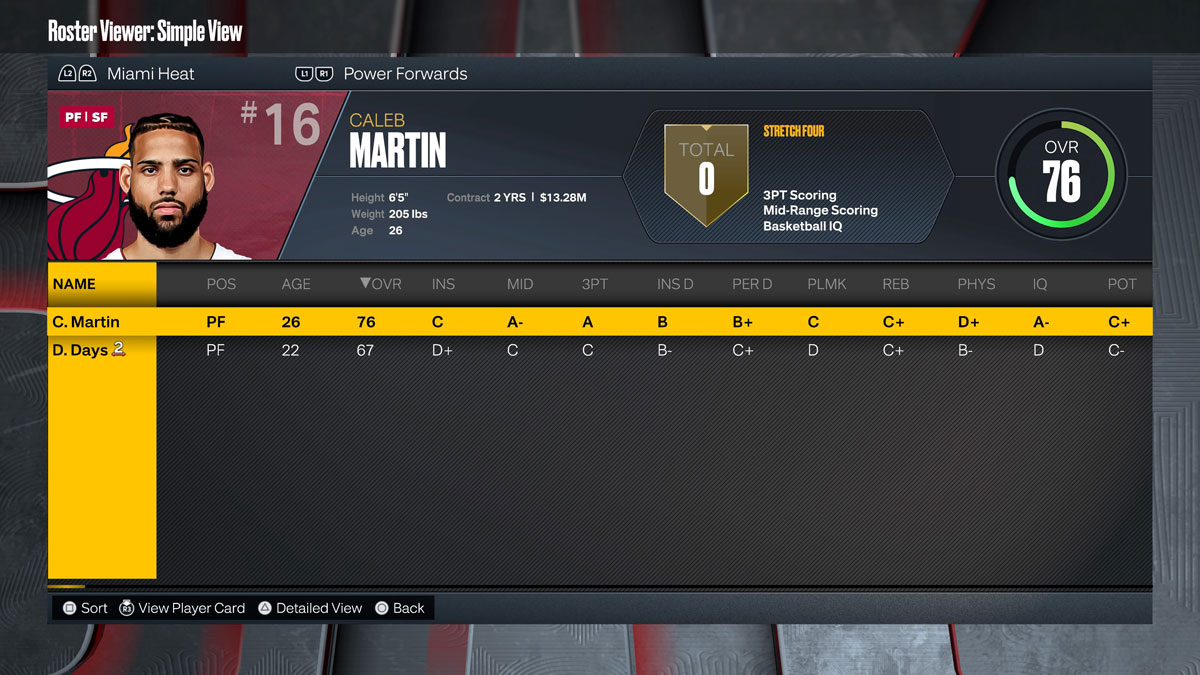 Center:
DALLAS MAVERICKS
A position of need for the Dallas Mavericks for a very long time. Even Christian Wood in the lineup the Mavericks would still be the perfect home for your MyPLAYER at the Center position. You would get to catch lobs from Luka Doncic and get a head start on finishing badge progression.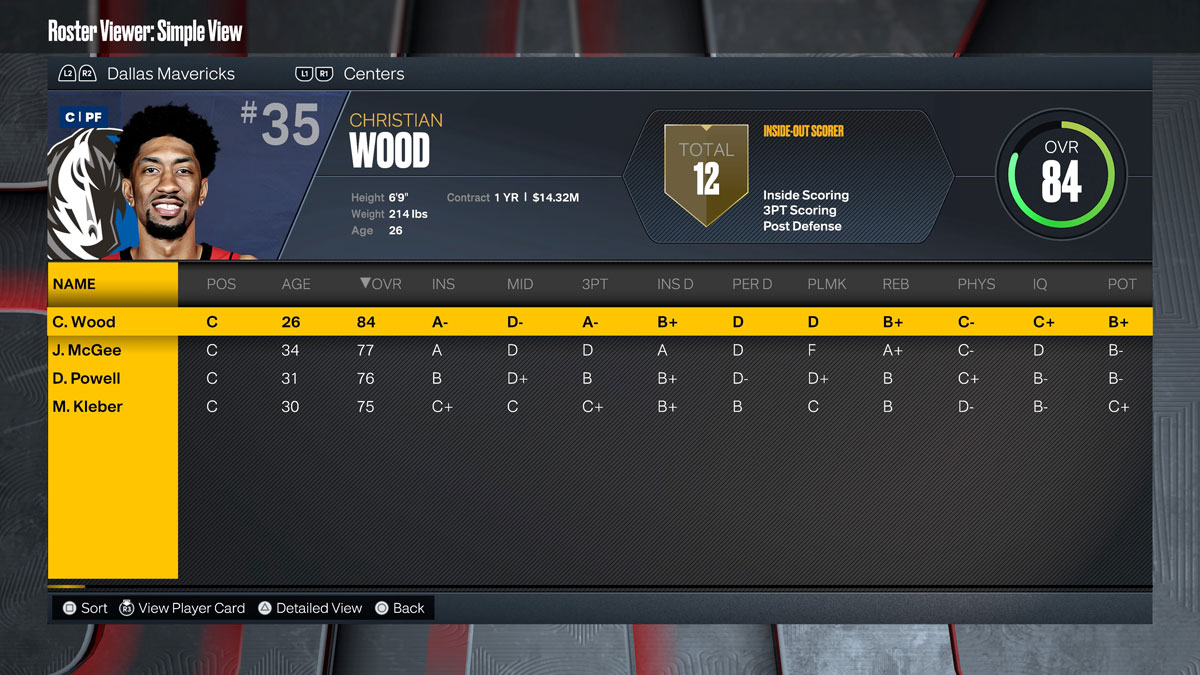 GOLDEN STATE WARRIORS
The defending champs are in need of a Center at least on NBA 2K they do. Their depth chart lists newly re-signed Kevon Looney (75 OVR) and the unproven James Wiseman (75 OVR). Playing alongside the splash brothers, Draymond, and Jordan Poole is playing MyCAREER on easy mode.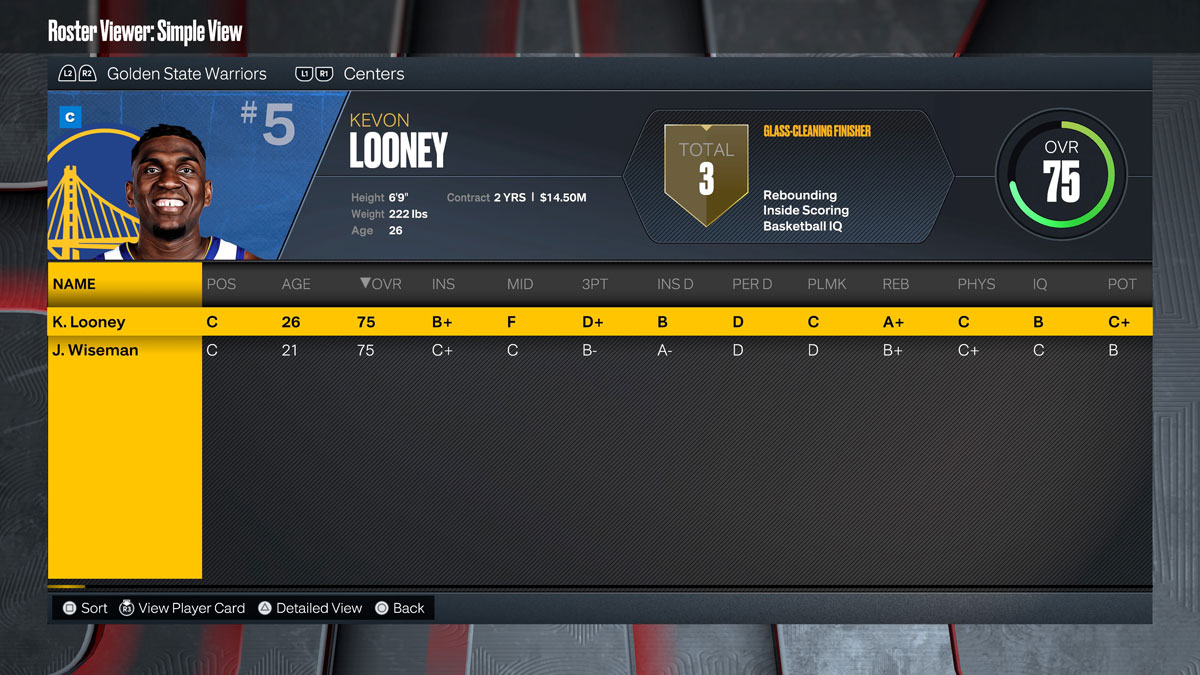 Well, there you have it folks, the best landing spots for your MyPLAYER on NBA 2K23, based on position and fit. Stay tuned to NBA2KW for more NBA 2K23 content just like this.
---
Article contributed by Miles Peters