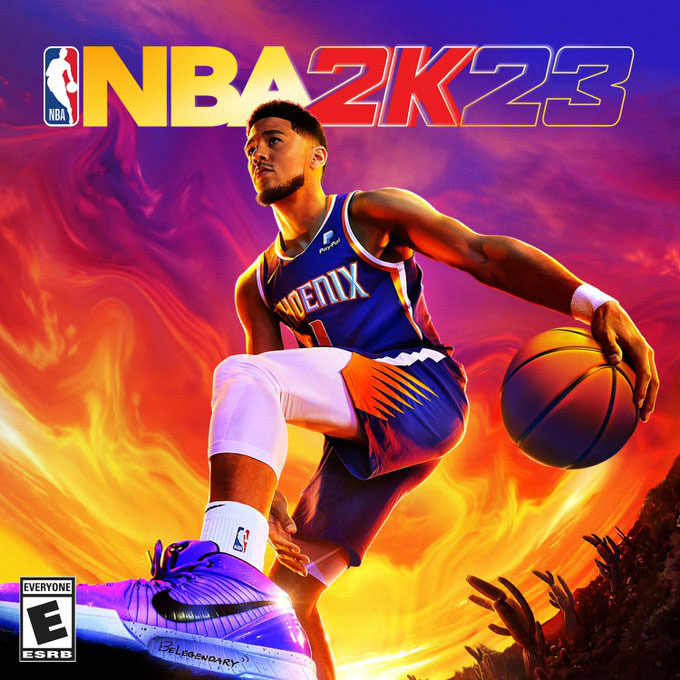 Book it! Devin Booker of the Phoenix Suns will be featured on the cover of NBA 2K23, according to respected NBA insider, Shams Charania.
Michael Jordan Named Cover Athlete of NBA 2K23 Jordan Edition & Championship Edition
The Phoenix Suns and All-NBA guard Devin Booker are finalizing a four-year, $214 million supermax contract extension that he's set to sign as soon as next week, sources tell @TheAthletic @Stadium.

Booker will also be the cover athlete for NBA 2K23, per sources.

— Shams Charania (@ShamsCharania) June 30, 2022
This will be the first NBA 2K cover for Booker – who's currently rated a 91 OVR in the game. Booker isn't just the cover athlete, but also happens to be a decent NBA 2K player himself, winning the NBA 2K Players Tournament back in 2020.
Also released is the Devin Booker NBA 2K23 Cover Athlete Trailer
Picked 13th overall in the 2015 NBA Draft, Booker is a three-time All-Star, and made a Finals appearance in 2021 with the Suns, losing to the Milwaukee Bucks in six games. In the 2021-22 NBA regular season, Booker put up 26.8 points (8th overall) 5.0 rebounds and 4.8 assists and was selected to the All-NBA First Team. He led the Suns to a franchise-record 64 wins, good for first seed in the Western Conference. The Suns would defeat the Pelicans in the first round but would eventually fall in the second round to the Dallas Mavericks.
How the NBA 2K23 Cover Athlete announcement was revealed is unprecedented, given that it was leaked by an NBA journalist who usually covers the NBA and not the NBA 2K franchise. But the leak was likely intentional and green-lighted by 2K Sports to announce it specifically today — the first day of 2022 NBA free agency. Charani, who has over 1.7 million followers on Twitter, is one of the most well-known journalists for NBA breaking news, especially during the NBA free agency period.
With that said, there's no official confirmation by 2K at this time, but we expect a full reveal event of the NBA 2K23 Standard Edition and Legend Edition Cover Athletes in the coming days or weeks.
All NBA 2K Cover Athletes
Expect NBA 2K23 to be released in early to mid September 2022, on Xbox Series X/S, Xbox One, Playstation 4, Playstation 5, Nintendo Switch, and PC. Stay tuned to the NBA 2K23 News Tracker and NBA 2KW for all the latest news on the upcoming game.
W or L? Sound off in the 2K Community on what you think of Devin Booker as the NBA 2K23 Cover Athlete!