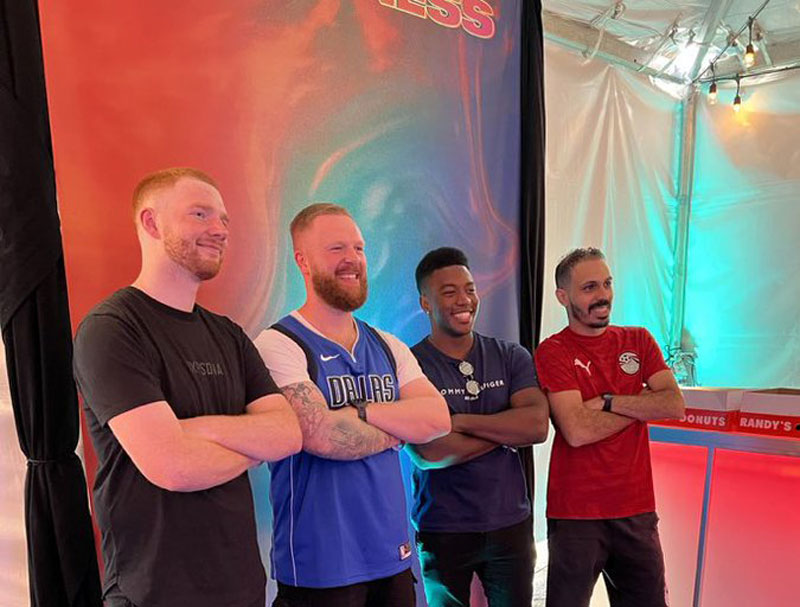 (Also See: NBA 2K Gameplay Info Tracker)
Back in May, NBA 2K23 Gameplay Director, Mike "Beluba" Wang liked the idea of the "2K Community Day" returning in 2022, which started rumors that it may be returning for NBA 2K23. Those rumors were confirmed as true today via social media, with invitees posting pictures of the 2K event, with the hashtag #2KCommunityDay and #CommunityDay.
2K Community Day went on hiatus for the last couple years due to the Covid pandemic, but now that things have relatively gotten back to normal in the U.S, 2K decided to bring the popular event back.
What is 2K Community Day?
2K Community Day is an invite-only, annual event where NBA 2K influencers, content creators, and other members in the 2K Community are invited to the 2K headquarters to try out the game for the first time.  At the event, invitees are able to play and test a build of the game early, while offering valuable feedback to 2K devs.
Look for more upcoming content on NBA 2K23 coming from the 2K Community event!
#NBA2K23 Community Day is lit. Who should be here?

— Ronnie 2K 2K23 (@Ronnie2K) September 2, 2022
Just pulled up to community day. Lemme know what y'all want me to test out. I'll have vids ready to drop when I get back home 💯💯💯 pic.twitter.com/looaPPL0Fn

— Joe Knows (@JoeKnowsYT) September 2, 2022
😀. #CommunityDay pic.twitter.com/xrmeFTpLmJ

— HTB ♨️ (@HenryTheBlasian) September 2, 2022
#simnation pic.twitter.com/Ndror6t9Yw

— Jers (@JerseyMade93) September 2, 2022