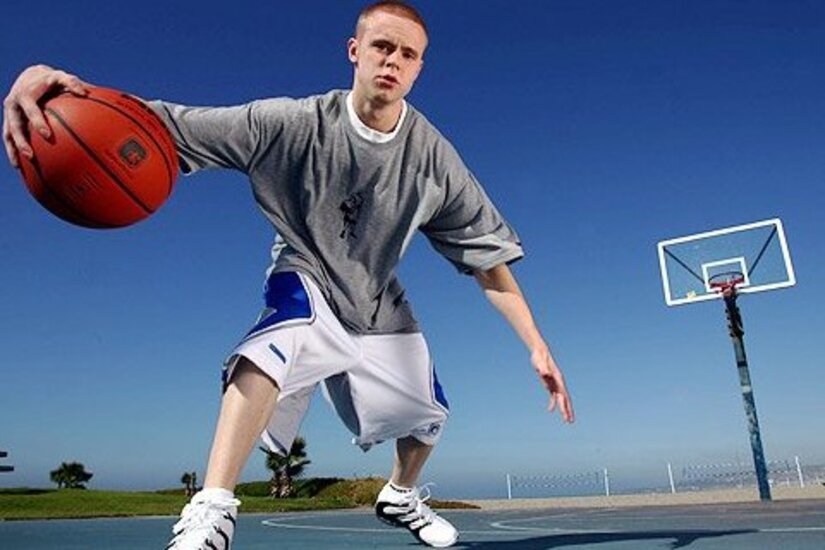 Well-known street basketball legend Grayson "The Professor" Boucher has announced that he will be in NBA 2K23.
At a recent promo event for NBA 2K23, The Professor and many celebs and athletes were invited to play the game early. In an interview with NBA 2KTV, he said that his likeness was scanned into NBA 2K23 and that he'll get to play as himself in the game. Unmentioned was whether Boucher did mo-cap for the game or in what context, game mode, or capacity he'll be a playable character.
He also shared his thoughts on the upcoming game: "It was dope…you could see the graphic upgrades. Right when I looked at it, I had to double take – this is a real game?" He also called the game "exceptional". Many fans are hoping those words hold true and that the game will live up to the building hype, particularly as the GOAT Michael Jordan is featured as one of the NBA 2K23 Cover Athletes.
For all NBA 2K23 news and rumors, check out the NBA 2K23 News Tracker here.