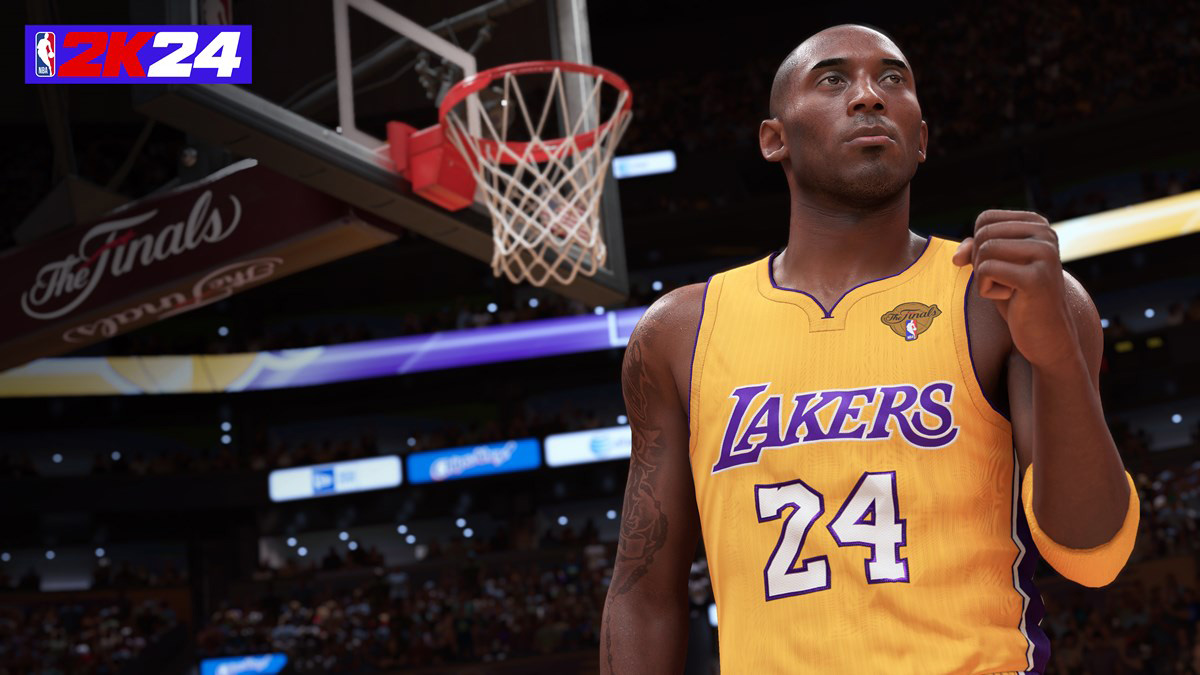 NBA 2K24 is introducing a new technology to the game called "ProPLAY." Here is everything to know about Pro-Play in NBA 2K24.
Also See:
NBA 2K24 Pro-Play Explained
NBA 2K24 will introduce "ProPLAY" – a groundbreaking new technology that directly translates NBA footage into NBA 2K24 gameplay.
NBA 2K24 ProPLAY delivers animations and movements via on-court NBA action for a generational leap in authenticity
Exclusive to PS5 and Xbox Series X|S
The Effect of NBA 2K24 Pro-Play on Gameplay
The potential impact of ProPLAY could be massive. This new technology should make 2K's work load more efficient so that they can add new animations faster, add much more variety of movement to capture more of the intricacies of true basketball movements, increase the number of players' signature movement (including historical players), as well as improve the accuracy of each player's signature movement. We'll have to wait for the full details to be revealed, but so far the tech sounds very promising and exciting.
Visual Concepts (the studio behind the NBA 2K series) has traditionally been an innovative company, so it's great to see that they are innovating once again by bringing new gameplay technology to the masses. ProPLAY has a lot of promise of adding true-to-life authenticity to the franchise that can be an absolute game changer.
The next generation of groundbreaking realism and authenticity arrives in NBA 2K24 on PlayStation®5 and Xbox Series X|S consoles via ProPLAY™* technology.
Check out the latest from NBA 2K's Gameplay Director, Mike Wang to get a glimpse of what's to come….
Each year, NBA 2K takes a step forward in delivering first-class results using motion capture, but ProPLAY propels the franchise even further with cutting-edge technology to directly translate movements from real NBA games into NBA 2K24 gameplay, marking a historic achievement in sports gaming.
We've directed athletes for 20 years on how to recreate their signature moves with mocap, but now we can provide the truest forms of contested step backs, acrobatic layups, and more by translating actual NBA footage.
This year, you'll see and feel the difference in shots, free throws, off-ball offense and defense—it's present throughout the game for New Gen consoles.
ProPLAY (via NBA 2K Courtside Report)
If you've ever imagined and practiced hitting a contested shot over the hands of an invisible defender on the blacktop, in your driveway, or in the gym, you know it's simply not the same as experiencing it in a real game—and that's essentially the difference between mo-cap and ProPLAY.
Mo-cap has excelled at getting NBA 2K to this point, bringing players closer to NBA action than ever before, and will continue to serve an important role, but ProPLAY swaps the unnatural technology for peak performance in a natural, and intense, environment.
The shots, motion—anytime the player is moving off-ball around the court—dribbling, rebounds, blocks, passes, and free throws feel different in NBA 2K24 New Gen because they've been captured in real-time scenarios. Previous iterations of NBA 2K have featured a variety of dribble packages and unique jumpshots, but capturing a contorting, athletic layup under the basket or an ankle-breaking step back to create separation from a lockdown defender in a pivotal moment of a game hasn't been possible to this degree.
ProPLAY technology generates authentic movements that can only be made by some of your favorite players. For example, students of the game and avid NBA fans will recognize Kevin Durant's unique jumpshot and free throw form, Steph Curry's explosive dribble moves and array of off-dribble jumpers, Nikola Jokić's methodical moves and feathery touch around the rim, and the list goes on and on. ProPLAY makes the game look and feel more believable, and reduces the amount of breaks in authenticity.
NEW ANIMATIONS
Every aspect of the game receives an added layer of realism that's visible in every movement and interaction. Here are some of the new animations for New Gen powered by ProPLAY:
– Jumpshots
-Dunks
– Layups
– Dribble Moves
– Pass Animations
– Signature Movement (Offense & Defense)
While the primary actions certainly benefit from the ultra-realistic tech, they aren't the only areas you'll notice. Casual inbound passes and otherwise unremarkable motions, that aren't a priority during mo-cap, have now been scanned to cover even the most minute details. The totality of the movements results in an entirely new level of legitimacy; ProPLAY has allowed us to transition from manufacturing actions to fully immersing you in the entire NBA experience from the jump ball to the final whistle.
ProPLAY delivers an immersive and authentic game on New Gen, while the gameplay enhancements we've made across all consoles in NBA 2K24 provide an elevated experience for everyone.
INTUITIVE OFFENSE
ProPLAY in NBA 2K24 is much welcomed and has the potential to improve the game's authenticity when it comes to basketball animations and movement in a huge way.