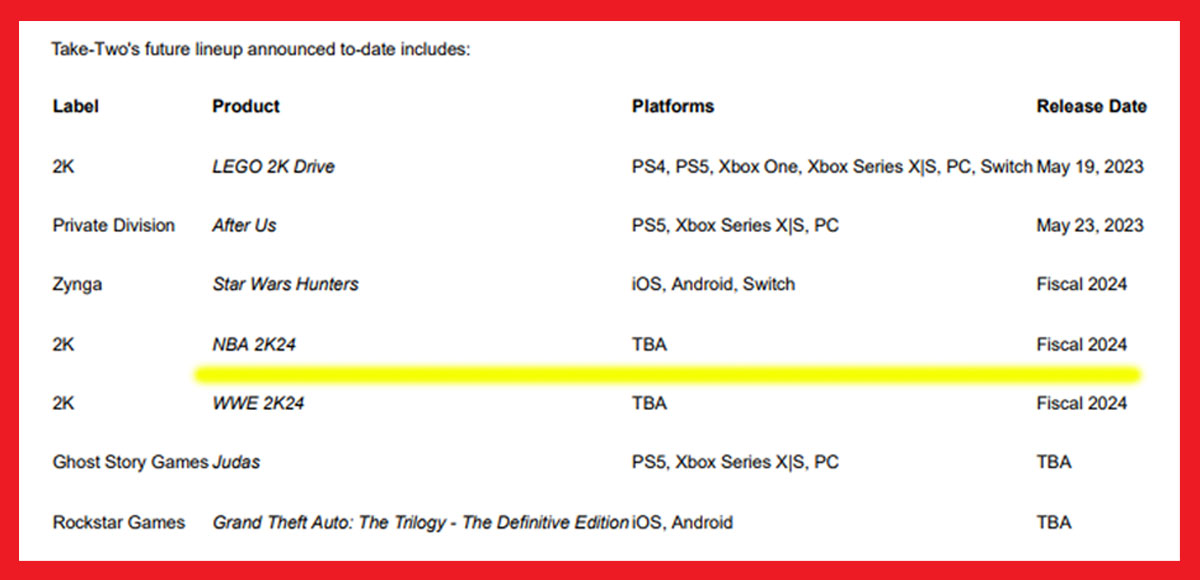 As expected, NBA 2K24 has officially been confirmed. In a recent earnings call by Take-Two Interactive Software, Inc. (2K Sports' parent company), NBA 2K24 was officially announced and revealed that it's release date is in Fiscal Year 2024, which positions it within the expected NBA 2K24 release date of September 2023.
Also See:
NBA 2K24 Officially Announced
In the earnings call presentation, Take-Two goes over its portfolio of games and their financial and business performance in the videogame market, which include performance assessments of NBA 2K23 and the official announcement of NBA 2K24 as an upcoming title:
"For fiscal 2024, our pipeline includes 16 planned releases. We expect to deliver three immersive core offerings. This includes NBA 2K24 and WWE 2K24, our genre-defining sports titles developed by Visual Concepts."
You can find the full transcript of the Take Two earnings call here.