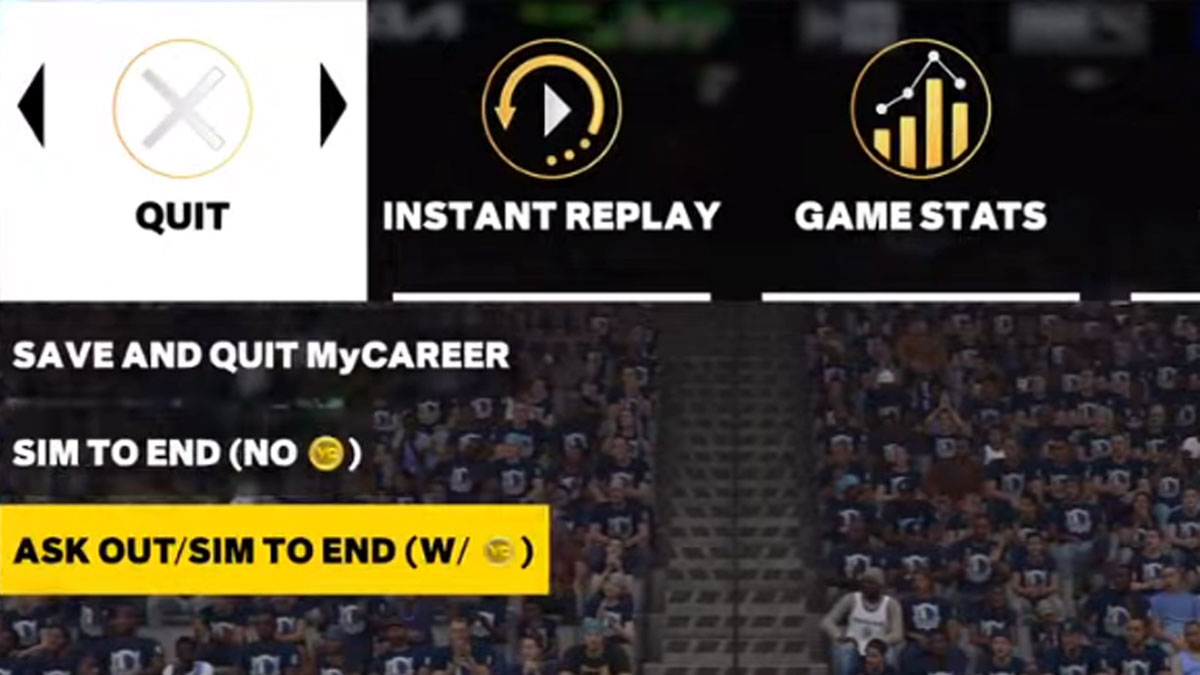 A tactic in MyCAREER to earn VC fast is to sim to the end of games while still getting the virtual currency. Here's a super quick tutorial for how to do it:
NBA 2K23: How to Sim to End with VC
First, become a starter for your team
Put the gameplay settings on Rookie difficulty and 5 minute quarters
Intentionally foul until it's the 2nd quarter
Play the game until you go up by 25 points, then go to halftime
Right after halftime, pause the game and select Quit, then select "Ask Out/Sim to End (w/VC)". Make sure your team is leading by at least 25 points.
Enjoy the quick VC!
Note: To be able to simulate games, complete the 'Welcome to the League' and 'Control the Narrative' Quests.
TL;DR: Starter, 2nd half, up by 25 points.