NBA 2K23 Season 6 is set to launch on Friday, April 7. The Season 6 Level 40 MyCAREER Reward for NBA 2K23 new-gen is a glider vehicle and mascot for last-gen. Core Badge Pattern Package 2 is the Level 39 reward. The NBA 2K23 MyTEAM Level 40 Reward for MyTEAM is a 99 Overall Dark Matter Hero Hakeem Olajuwon.
Also See:
Read on for the full Season 6 court report below:
NBA 2K23 Season 6 Full Details
The NBA Playoffs and the start of the WNBA season are just around the corner. Who will answer the call to greatness and forge their legacy as a timeless hero? Luka Dončić and Sue Bird may be at two different points in their respective careers—the former a young superstar and the latter a WNBA all-time great—but they share a high basketball IQ and rare athletic abilities that come alive in clutch situations.
Over the course of her 20-year career, Bird produced several unforgettable moments and was a born leader, using her dynamic playmaking to hoist the Seattle Storm to four WNBA championships. While Dončić is just a little more than four seasons into his NBA career, he's already shown the same rare blend of gifts that Bird demonstrated for two decades. The Dallas Mavericks' star is unfazed by big moments and runs head first into battle, utilizing his electrifying passing and soul-shattering, game-winning shots to defeat his opposition.
What do you think about the NEW Season 6 REC Jerseys? #NBA2K23 @NBA2K pic.twitter.com/nU0876FKKF

— ShakeDown (@ShakeDown2012) April 7, 2023
In Season 6 of NBA 2K23, follow in Bird and Dončić's footsteps and carry the weight of a franchise on your shoulders. Clash with formidable foes and claim a bevy of new rewards in The City (New Gen) and The G.O.A.T. Boat (Current Gen) en route to historic fame.
MyCAREER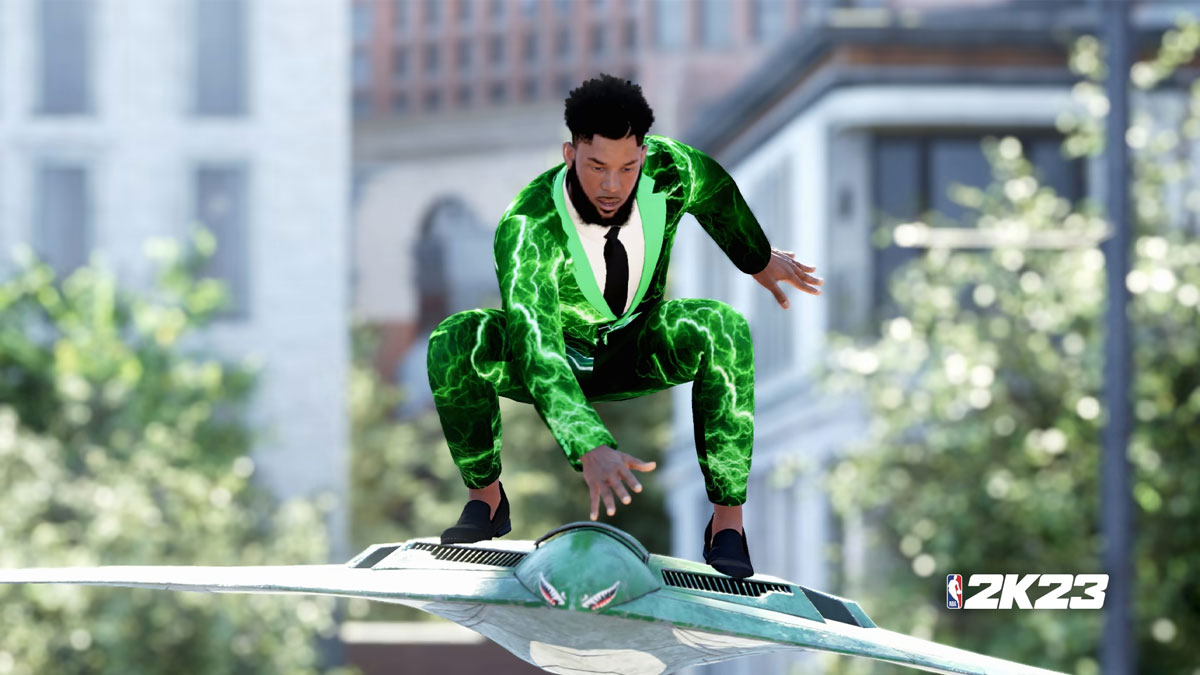 The NBA Playoffs are approaching fast, and a new champion will be crowned in the coming weeks. Each year, the fiercest heroes in all of basketball battle it out for league supremacy, but will a new champion emerge? The Playoff picture isn't set in stone, but we could see some MVP candidates throw down on the sport's biggest stage. In The City (New Gen) and around The G.O.A.T. Boat (Current Gen), you'll notice new, thematic artwork to get you ready for the Playoffs and pumped up for the chance to earn some epic rewards.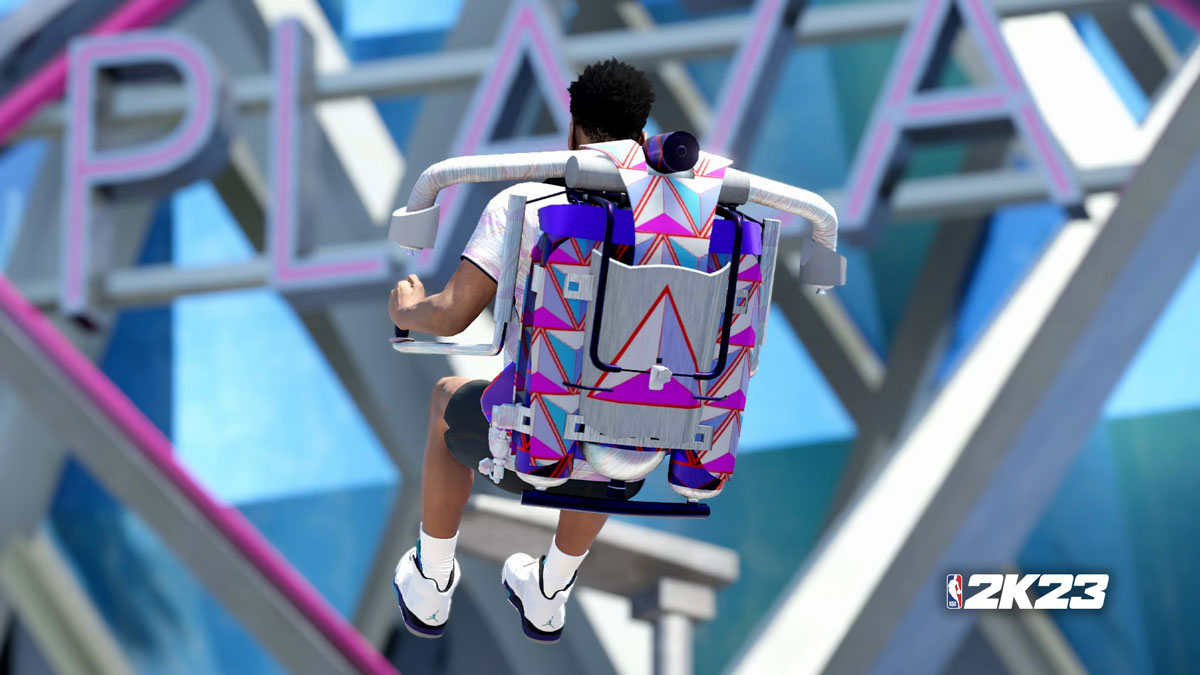 Play games and earn XP to climb from Level 1 all the way to Level 40, earning new rewards along the way. Season 6 is packed with Player Banners, Jumpshot Meters, and more, upping the ante with elaborate rewards like the Level 30 Jetpack (New Gen) with new animations, all-new Green Release Animations, the Medieval Armor Set, and Level 40 Glider (New Gen) and GOAT Mascot (Current Gen). You can never go wrong wearing a spirited outfit or a timeless Medieval suit, but don't forget to check out the latest brands and clothes at SWAG'S.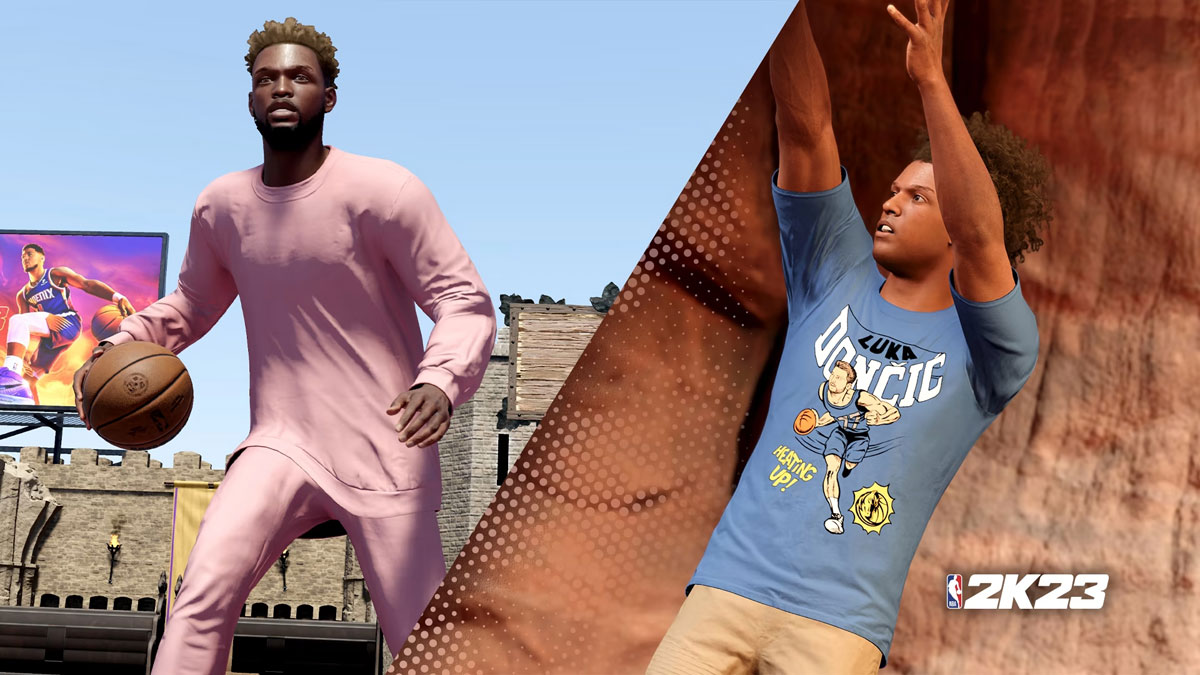 The NBA 2K franchise prides itself on featuring some of the best real-world brands in-game; whether it's the biggest names in athleisure or up-and-coming streetwear designers, you can find a variety of styles to fit your look in NBA 2K23. This Season, we've partnered with Homage and MAYDE to expand our diverse list of brands. Visit SWAG'S and browse the Homage Comic Collection, spotlighting some of your favorite players as heroes, or sift through MAYDE's fashion-forward, minimalist designs for an ensemble that's ready for the runway.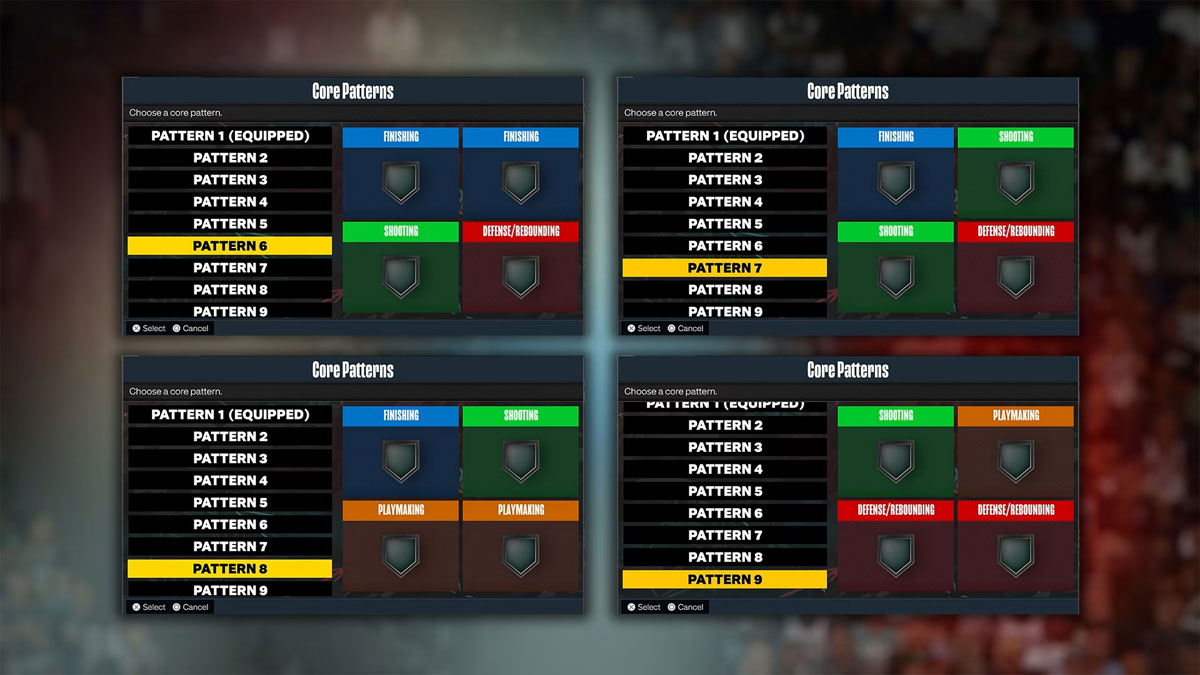 NBA 2K23 offers a wealth of customization options when it comes to creating your ideal MyPLAYER, including Core Badge Patterns. If you recall, Season 3 introduced Core Badge Patterns on New Gen, a fresh, unique way to utilize Badges and create patterns specific to your playstyle. We're happy to share that Core Badge Pattern Package 2 will be available in Season 6 as the Level 39 reward. Select your preferred Pattern, then equip your desired Badges (with their core challenges completed). Here are the available Core Badge Patterns:
2 Finishing, 1 Shooting, 1 Defense
2 Shooting, 1 Finishing, 1 Defense
2 Playmaking, 1 Finishing, 1 Shooting
2 Defense, 1 Shooting, 1 Playmaking
Tipping off just before the start of the Playoffs, Season 6 is filled with loads of heroic rewards and apparel to get you ready for the postseason.
MyTEAM
Just a few weeks ago, four MyTEAM finalists took home $500,000 from the NBA 2K23 MyTEAM Unlimited Tournaments. Their lineups featured a wide variety of player cards, with 99 Overall Dark Matter players, reward cards, and a Gold Muggsy Bogues. The fierce competition we see each year in our annual showdown didn't disappoint. With the MyTEAM tournaments completed, and the NBA Playoffs on the horizon, it's time for the next era of cards to enter MyTEAM.
HERO CARDS ARE BACK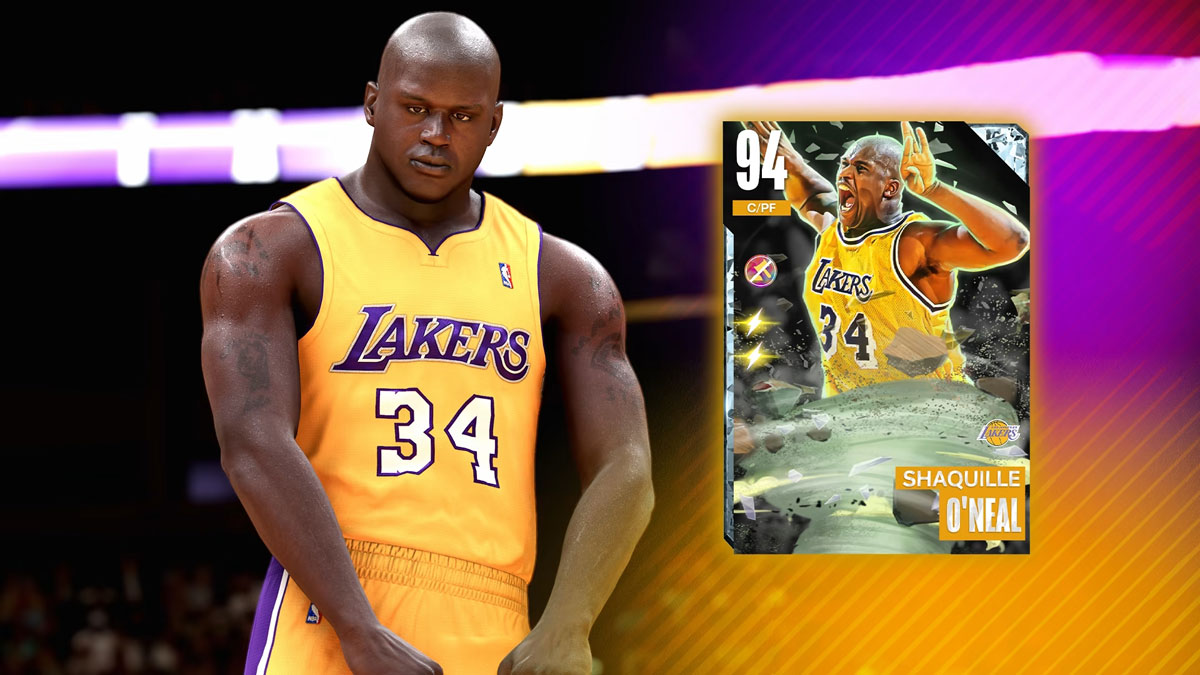 Heroes have returned in MyTEAM, and the one and only Shaquille O'Neal is here to get you started! As the Level 1 reward, you can redeem your first Hero card by entering the MyTEAM Season Menu during Season 6. This Ruby-rated Shaq holds a unique power: if you can complete his Evolution requirements, this Level 1 card will evolve up to a formidable Diamond-rated beast to lock down the paint for your lineups.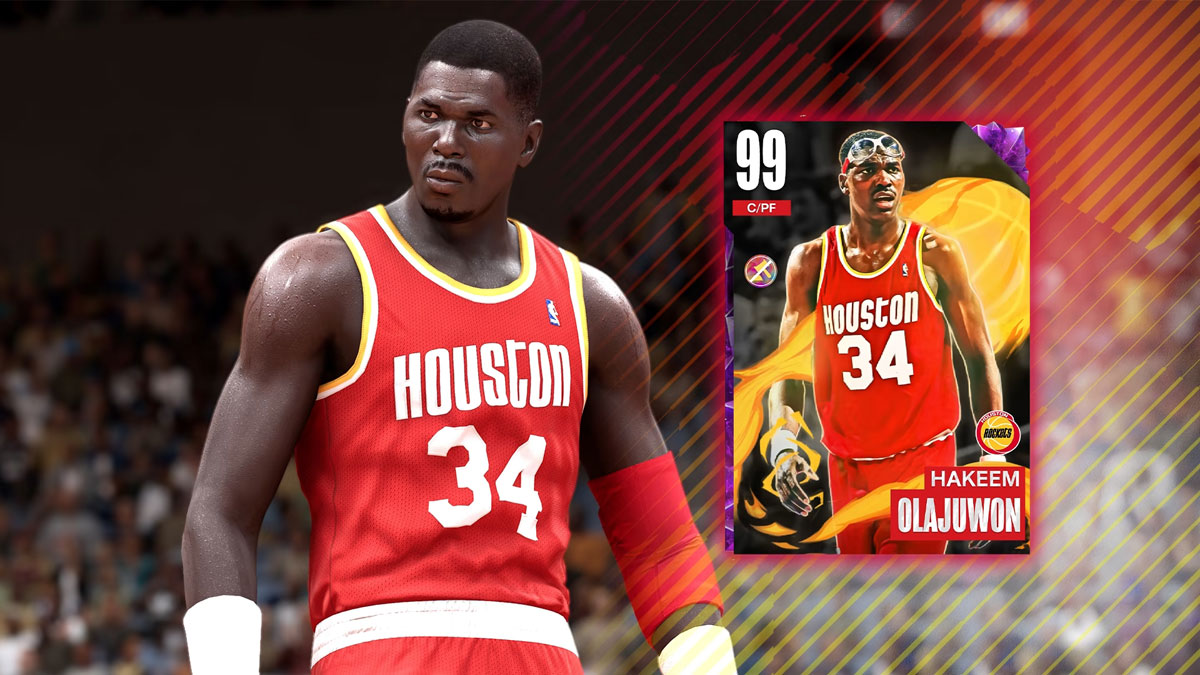 The Level 1 reward card is always a great way to start your seasonal XP journey, and while Shaq may be the first reward, waiting for you at Level 40 is another one of the greatest bigs in NBA history. The back-to-back NBA Champion, 99 Overall, Dark Matter, Hero: Hakeem Olajuwon! Starting Friday, you have six weeks to complete Agendas and earn that all-important XP to give your competition nightmares on the court with 'The Dream.'
To help you along the way to Level 40, throughout Season 6, two collections will be released with powered-up Heroes ready to grace their presence on the MyTEAM battlegrounds. These collections will feature Hero rewards who tower over their competition as new and long-time community favorite players. Keep an eye out each week as these Heroes are unleashed.
With these Heroes arriving in MyTEAM, Heroes need a little flash to their game, right? Season 6 will also feature the return of the Holographic, Unicorn, and Fire Basketball Cards in NBA 2K23's MyTEAM! These cards will be earnable by using Hero cards, so look for each to make their own impact as they debut throughout the Season.
SUE BIRD & WNBA COACH CARDS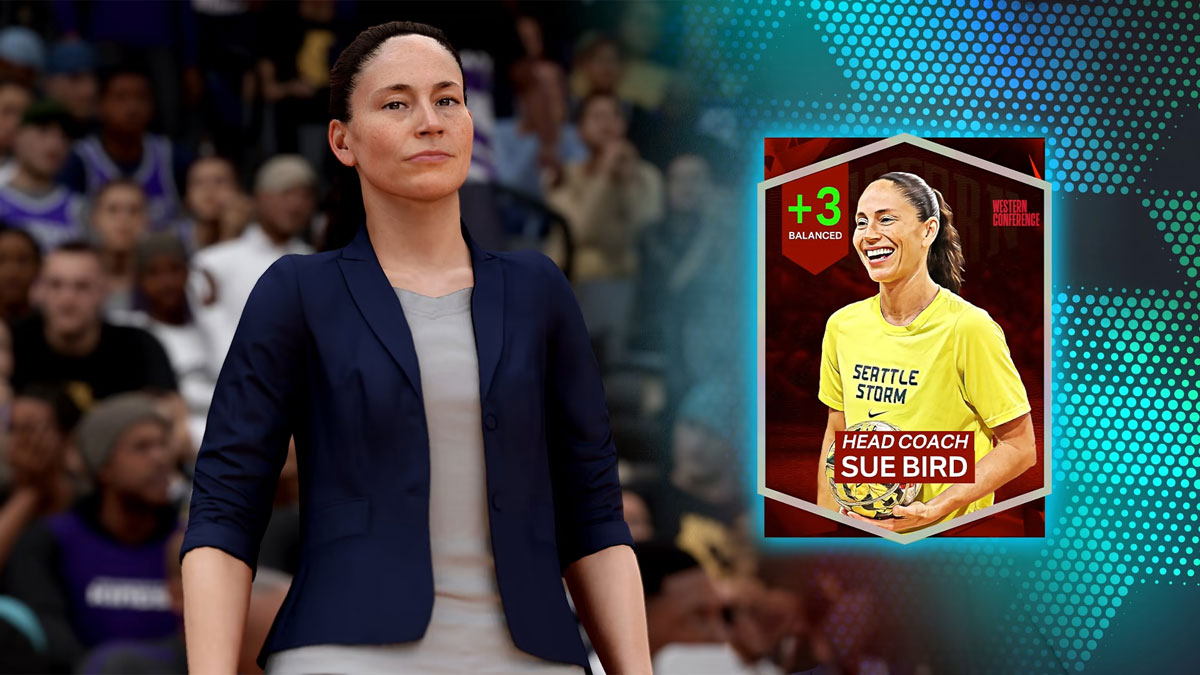 Straight from one of our featured athletes for Season 6, the legendary Sue Bird is providing her hand-picked starting five to compete against in this Season's Signature Challenge. Face Steph Curry, Michael Jordan, Dwyane Wade, LeBron James, and Shaquille O'Neal to earn Diamond Shoe Boosts, a Diamond Shoe Colorway, and a Hall of Fame badge for your MyTEAM, which is a quick way to improve any of your player cards.
Bird will be leading her lineup as the head coach, but what about your lineup? To honor the future Hall of Famer, everyone will be able to earn a Ruby Sue Bird Coach Card at Season Level 2 in MyTEAM. Adding her to lead your lineup will provide system proficiency boosts to all of your cards, but there will be a more powerful version of her Coach Card available as well.
Over 25 new Coach Cards featuring WNBA players and legends, including a Pink Diamond version of Sue Bird, are being added to MyTEAM on Friday. Available in packs starting with Season 6, each Coach Card features a system to lead your team, improving your players' attributes based on their fit and the coaches' gem color. Build your lineups and compete with these legend and player Coach Cards from the WNBA!
EARN REWARDS, DEEPEN YOUR COLLECTION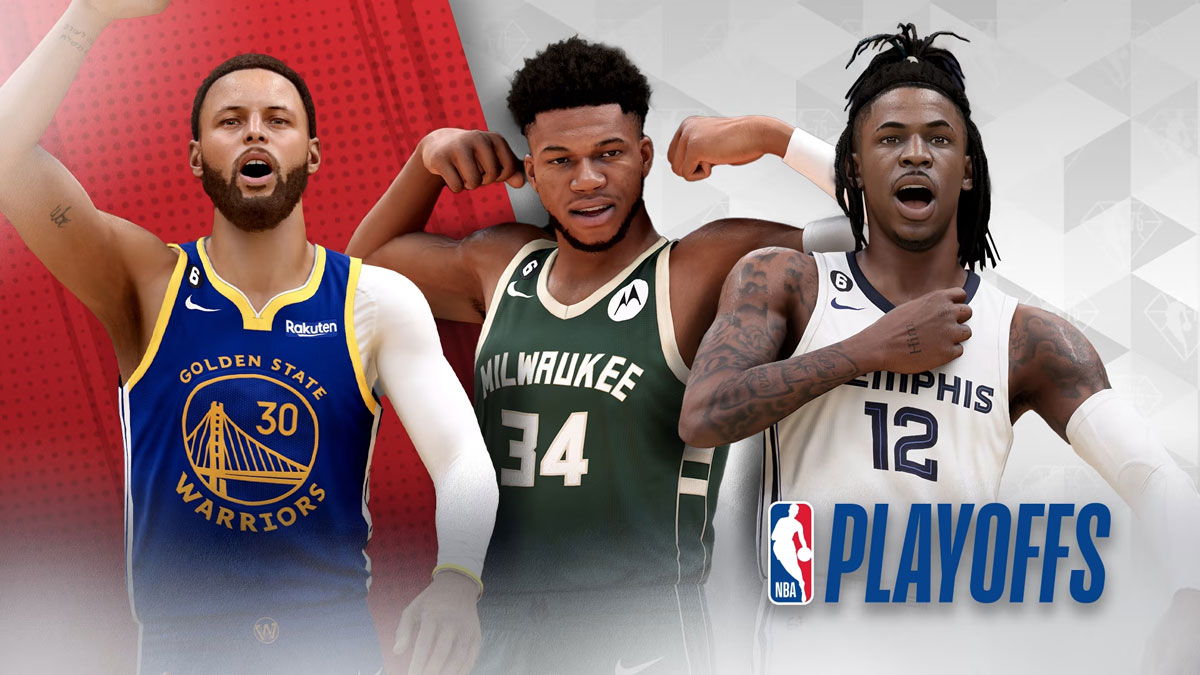 Season 6 in MyTEAM will follow in last Season's footsteps with new player reward cards available throughout the Season Levels, as well as the top reward of each of the single-player and multiplayer modes. As Bracket Busters comes to an end, the focus will once again be on the new rewards and ways to earn XP to level up in MyTEAM. With the NBA Playoffs fast approaching, we're looking forward to witnessing the NBA's best cement their legacies on their way to the NBA Finals. Keep an eye on the official MyTEAM Twitter account for the latest announcements on rewards, Moments of the Week Skill Challenges, mini-season events, and card reveals.
THE W ONLINE*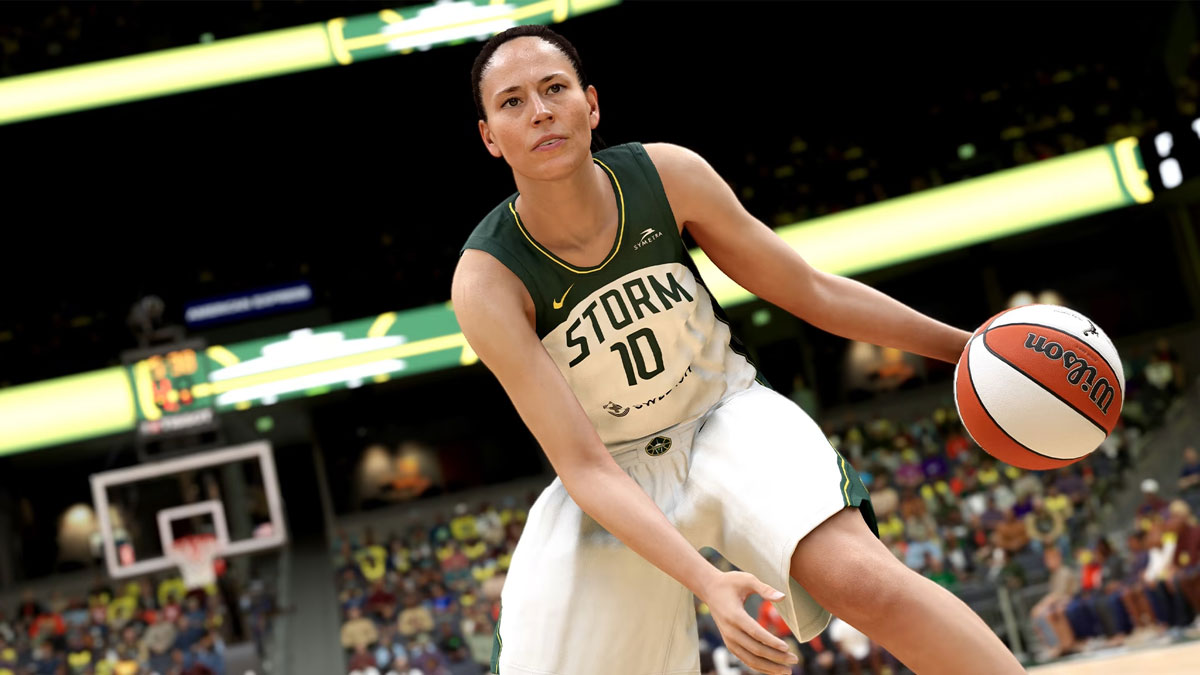 Few professional athletes are more decorated and accomplished than WNBA legend Sue Bird. Over the course of 20 years, Bird achieved nearly every individual award imaginable in the WNBA. As a member of the Seattle Storm, she hoisted the Championship trophy four times, set the all-time career assists record for the league, was named to the All-WNBA First Team five times, and is the WNBA's all-time winningest player with 333 games. Her championship pedigree and record-setting stats make her one of the best basketball players to ever play the game.
In Season 6 of NBA 2K23, celebrate Bird's legacy and gear up for the start of the WNBA season by chasing all-new rewards in The W Online! Below, you'll find a list of noteworthy rewards you can earn and use to your advantage:
Weekly Goal
Arike Ogunbowale Heroine Edition Jersey
Team Accelerator, Team Resilience, and Team Extender Boosts
Wings Rebel Shorts
Nike Kobe V
Season Rewards
Chelsea Grey Jersey
Sandy Brondello T-Shirt
Chamique Holdsclaw T-Shirt
Sandy Brondello Coach Card
Clothing Bundles
Pay homage to a legend and enjoy the next six weeks of action in The W Online!
*The W Online mode and related content are available on New Gen only.
2K BEATS
The latest NBA 2K23 Soundtrack Update includes some of 2K's favorite artists at the moment, curated especially for 2K Beats. Featuring a blend of smooth beats and vocals, Season 6 is loaded with hits.
Check out the new tracks below:
Premo Rice – Right Wriss, Pt. 2
Trippie Redd & Lil B – SWAG LIKE OHIO, PT. 2
King Louie – Go Get It
ChapD & John G – Iconic (Carhartt)
Angel Mccoughtry – Legend
Jovanie – Stepback
CLOSING REMARKS
Compete, earn XP, and show everyone that you possess the power and skill to be a hero on the court. Climb the Season rewards ladder, head over to SWAG'S for new gear, and implement MyTEAM Hero cards into your lineup!
Click here and take our 8-minute NBA 2K Community Survey to let us know what you thought about last Season, and what you would like to see in the future! The survey will be open for responses through April 10, 2023.