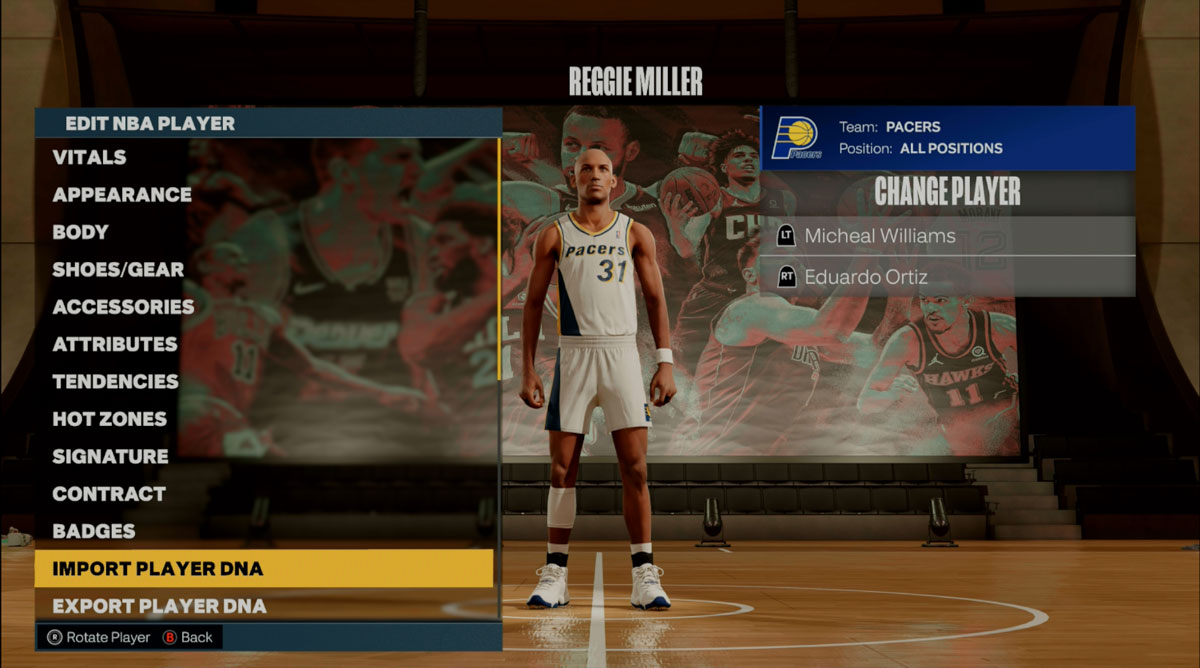 Here is the full tutorial on Player DNA in NBA 2K23 and how to import and export a player's appearance and attributes!
NBA 2K23 Player DNA Explained
Player DNA is a cool feature in NBA 2K23 that let's you import a player's appearance, attributes, or both to a player character, including for MyNBA. This tool is very useful for adding missing players like Reggie Miller and Charles Barkley, or players who aren't in the league yet, like the phenom, Victor Wembanyama.
How to Import Player DNA in NBA 2K23
You can access Player DNA under the Edit Player screen in various rosters in the game. Once you're at the Edit Player player screen:
Scroll down to "Import Player DNA"
Select either "Use NBA Player" to choose an existing NBA player's DNA, or "Load/Downland NBA Player DNA" to choose a fan-created player from 2K Share
Select a player, then your preference: "Import Appearance and Attributes", "Import Appearances, Keep Attributes", or "Import Attributes, Keep Appearance"
Then, hit "Complete" and "Keep Changes and Return"
How to Export & Access Player DNA in NBA 2K23
Once you're at the player edit screen, scroll to "Export Player DNA"
Select "Add New Player"
Select your preference – "Save and Share Player DNA" or "Save Player DNA"
When you're ready to import it, follow the instructions from "Import Player DNA", then go to "My Files" to select your saved file
There you have it! Enjoy your new player and be sure to check here at NBA 2KW for all the latest tips in NBA 2K23!