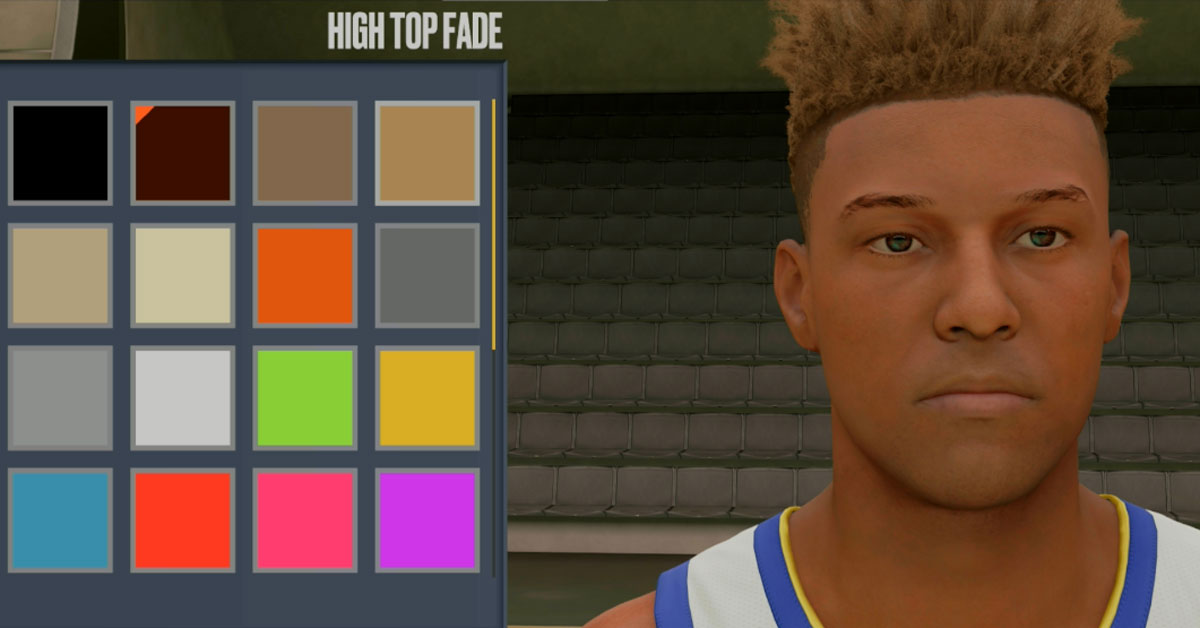 Whether you're playing MyCAREER, Play Now, or MyNBA, here is how to edit an NBA player or MyPLAYER in NBA 2K23, including appearance, info, animations, and more!
Also See:
Can You Change MyPLAYER Height & Position?
Unfortunately, once you've finalized your build you can't go back and change vital info like height, weight, wingspan, and position. However, you can change your player name, jersey number, and badges.
How to Edit Your MyPLAYER Appearance, Clothes, & More
Go to MyCAREER > MyPLAYER
Select "Appearance"
Here you can select from the following: Clothes, Banners, Appearance, and Equipment. Scroll to each one to edit the specific feature.
To edit head and facial features (hair, eyes, nose, facial hair, etc.), select "Appearance", then select from one of the faces to edit its specific facial features. You can also load your face scan – for the face scan tutorial, click here.
To edit your MyPLAYER clothes, choose "The City" to edit your City gear, "Pro-am / Rec Center" to edit Rec gear, "On Court Accessories" to edit gear for MyCAREER NBA games, "Suits" to edit suits worn in MyCAREER storyline, and "Club 2K" to edit outfits for the Club 2K event.
To access and edit vehicles (skateboard, bike, etc.) and more, select "Equipment"
Finally, you can edit what banner your MyPLAYER will have, under "Banners"
How to Edit MyPLAYER Badges & Attributes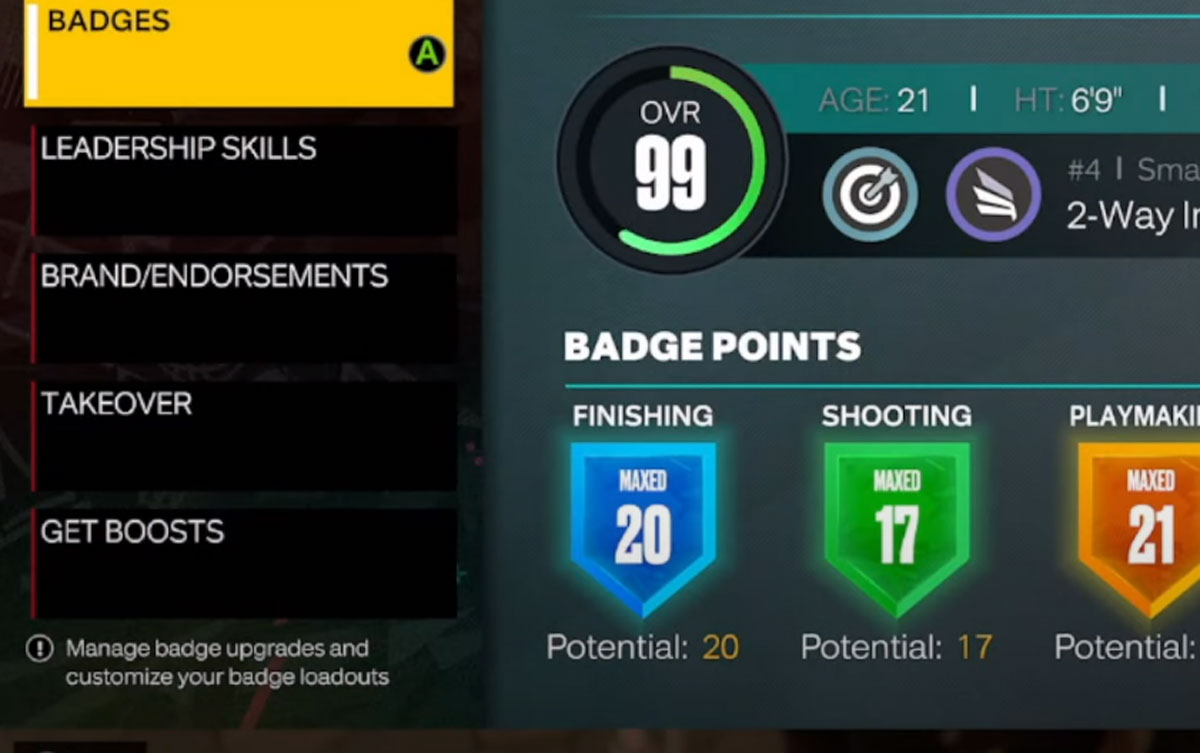 Go to MyCAREER > Progression
Here you can select either "Attributes" or "Badges" to edit and customize those features
How to Edit MyPLAYER Animations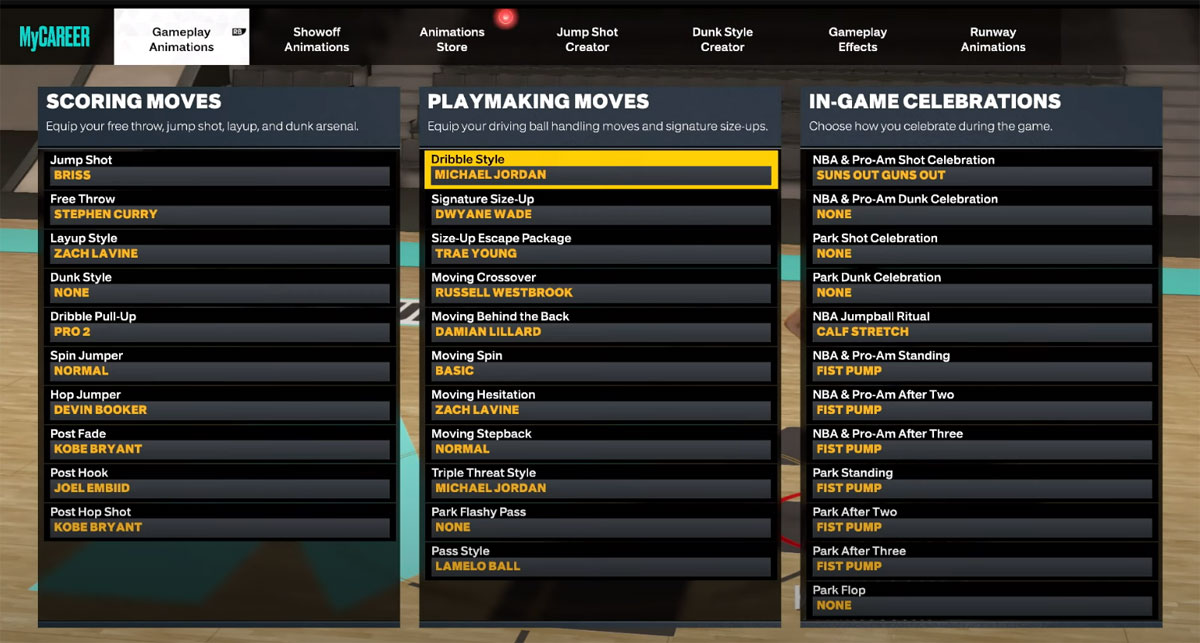 Go to MyCAREER > MyPLAYER
Select "Animations"
Under "Gameplay Animations", you can edit Scoring Moves, Playmaking Moves, and In-Game Celebrations.
You can also edit Showoff Animations, Runaway Animations, and access the Jump Shot and Dunk Creator under the "Animations" screen.
How to Edit a Player on NBA & WNBA Rosters
From the main menu, select "Features"
Select "Create Roster" and choose a Roster League Type
Under "Roster Picker", choose a roster you want to edit
Once loaded, scroll to a player and tap A (Xbox) / X (Playstation) and then "Edit Player"
How to Edit a Player in MyNBA
From the MyNBA menu, select "Front Office"
Select "Roster"
Select a player and tap A (Xbox) / X (Playstation) and then "Edit Player"