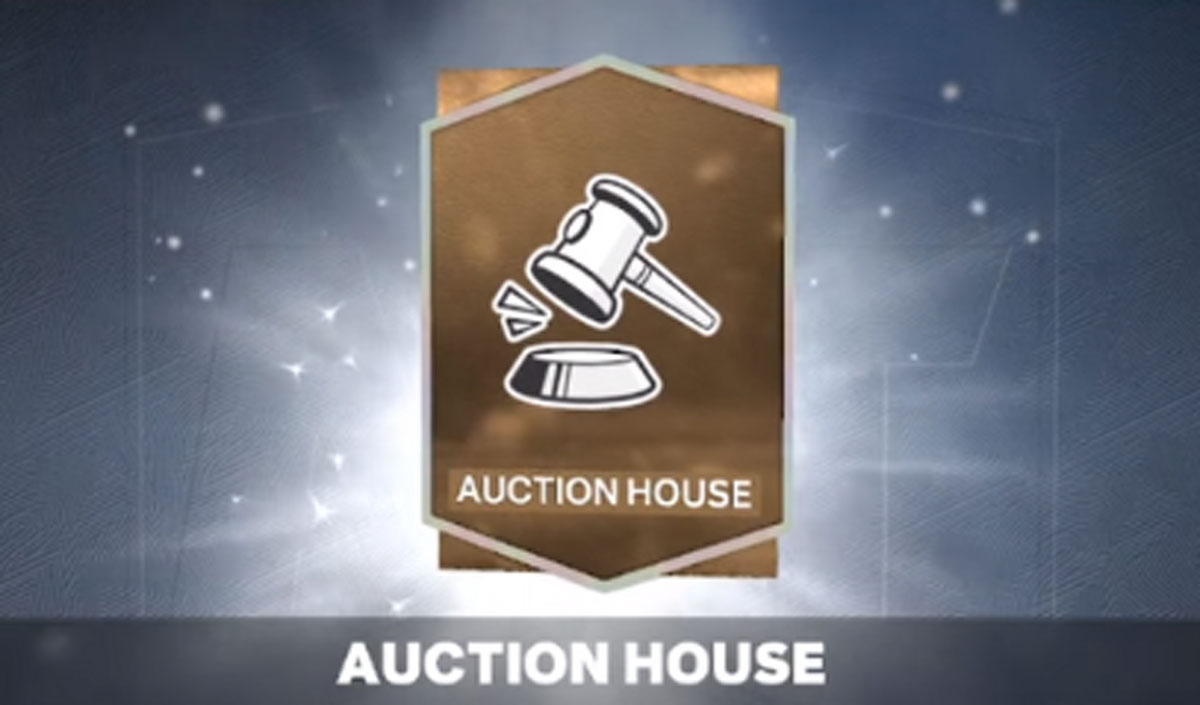 Introducing a new feature to NBA 2KW – the NBA 2K23 MyTEAM Auction House Tracker!  We're providing frequent updates of the MyTEAM Auction House to give a snapshot of the most relevant cards, card prices, and more!
Also See:
NBA 2K23 Auction House Tracker
(Note: All prices subject to change, market can have unpredictable and rapid change).
Key:
A = Amethyst
D = Diamond
DM = Dark Matter
GO = Galaxy Opal
P = Pink Diamond
R = Ruby
AUGUST 15, 2023
| Date | Name | OVR | Theme | Avg. Price |
| --- | --- | --- | --- | --- |
| 8/15/23 | Victor Wembanyama | 99 | End Game | 224k |
| 8/15/23 | Yao Ming | 99 | End Game | 191k |
| 8/15/23 | Tacko Fall | 99 | End Game | 249k |
| 8/15/23 | Giannis Antetokounmpo | 99 | End Game | 136k |
| 8/15/23 | Nikola Jokic | 99 | End Game | 98k |
| 8/15/23 | Bol Bol | 99 | End Game | 150k |
| 8/15/23 | Michael Jordan | 99 | End Game | 22k |
| 8/15/23 | Kobe Bryant | 99 | End Game | 31k |
| 8/15/23 | LeBron James | 99 | End Game | 80k |
| 8/15/23 | Jimmy Butler | 99 | End Game | 16k |
| 8/15/23 | Luka Doncic | 99 | End Game | 17k |
| 8/15/23 | David Robinson | 99 | End Game | 33k |
| 8/15/23 | Kevin Durant | 99 | End Game | 75k |
| 8/15/23 | Manute Bol | 99 | Invincible | 240k |
| 8/15/23 | Cade Cunningham | 99 | Invincible | 18k |
| 8/15/23 | Tracy McGrady | 99 | Invincible | 73k |
| 8/15/23 | Zydrunas Ilgauskas | 99 | Invincible | 32k |
| 8/15/23 | Gheorghe Muresan | 99 | Season 8 | 21k |
AUGUST 12, 2023
| Date | Name | OVR | Theme | Avg. Price |
| --- | --- | --- | --- | --- |
| 8/12/23 | Victor Wembanyama | 99 | End Game | 300k |
| 8/12/23 | Yao Ming | 99 | End Game | 208k |
| 8/12/23 | Tacko Fall | 99 | End Game | 100k |
| 8/12/23 | Giannis Antetokounmpo | 99 | End Game | 100k |
| 8/12/23 | Nikola Jokic | 99 | End Game | 93k |
| 8/12/23 | Bol Bol | 99 | End Game | 138k |
| 8/12/23 | Michael Jordan | 99 | End Game | 24k |
| 8/12/23 | Kobe Bryant | 99 | End Game | 37k |
| 8/12/23 | LeBron James | 99 | End Game | 85k |
| 8/12/23 | Jimmy Butler | 99 | End Game | 20k |
| 8/12/23 | Luka Doncic | 99 | End Game | 19k |
| 8/12/23 | David Robinson | 99 | End Game | 37k |
| 8/12/23 | Kevin Durant | 99 | End Game | 71k |
| 8/12/23 | Manute Bol | 99 | Invincible | 241k |
| 8/12/23 | Cade Cunningham | 99 | Invincible | 20k |
| 8/12/23 | Tracy McGrady | 99 | Invincible | 71k |
| 8/12/23 | Zydrunas Ilgauskas | 99 | Invincible | 35k |
| 8/12/23 | Gheorghe Muresan | 99 | Season 8 | 23k |
AUGUST 10, 2023
| Date | Name | OVR | Theme | Avg. Price |
| --- | --- | --- | --- | --- |
| 8/10/23 | Victor Wembanyama | 99 | End Game | 310k |
| 8/10/23 | Yao Ming | 99 | End Game | 162k |
| 8/10/23 | Tacko Fall | 99 | End Game | 295k |
| 8/10/23 | Giannis Antetokounmpo | 99 | End Game | 100k |
| 8/10/23 | Nikola Jokic | 99 | End Game | 100k |
| 8/10/23 | Bol Bol | 99 | End Game | 100k |
| 8/10/23 | Michael Jordan | 99 | End Game | 88k |
| 8/10/23 | Kobe Bryant | 99 | End Game | 100k |
| 8/10/23 | LeBron James | 99 | End Game | 164k |
| 8/10/23 | Jimmy Butler | 99 | End Game | 58k |
| 8/10/23 | Luka Doncic | 99 | End Game | 64k |
| 8/10/23 | David Robinson | 99 | End Game | 77k |
| 8/10/23 | Kevin Durant | 99 | End Game | 90k |
| 8/10/23 | Manute Bol | 99 | Invincible | 164k |
| 8/10/23 | Cade Cunningham | 99 | Invincible | 20k |
| 8/10/23 | Tracy McGrady | 99 | Invincible | 77k |
| 8/10/23 | Zydrunas Ilgauskas | 99 | Invincible | 40k |
| 8/10/23 | Gheorghe Muresan | 99 | Season 8 | 26k |
AUGUST 4, 2023
| Date | Name | OVR | Theme | Avg. Price |
| --- | --- | --- | --- | --- |
| 8/4/23 | Victor Wembanyama | 99 | End Game | 310k |
| 8/4/23 | Yao Ming | 99 | End Game | 314k |
| 8/4/23 | Tacko Fall | 99 | End Game | 550k |
| 8/4/23 | Giannis Antetokounmpo | 99 | End Game | 243k |
| 8/4/23 | Nikola Jokic | 99 | End Game | 151k |
| 8/4/23 | Bol Bol | 99 | End Game | 207k |
| 8/4/23 | Michael Jordan | 99 | End Game | 123k |
| 8/4/23 | Kobe Bryant | 99 | End Game | 163k |
| 8/4/23 | LeBron James | 99 | End Game | 340k |
| 8/4/23 | Jimmy Butler | 99 | End Game | 81k |
| 8/4/23 | Luka Doncic | 99 | End Game | 97k |
| 8/4/23 | David Robinson | 99 | End Game | 100k |
| 8/4/23 | Kevin Durant | 99 | End Game | 100k |
| 8/4/23 | Manute Bol | 99 | Invincible | 250k |
| 8/4/23 | Cade Cunningham | 99 | Invincible | 100k |
| 8/4/23 | Tracy McGrady | 99 | Invincible | 100k |
| 8/4/23 | Zydrunas Ilgauskas | 99 | Invincible | 54k |
| 8/4/23 | Gheorghe Muresan | 99 | Season 8 | 22k |
JULY 28, 2023
| Date | Name | OVR | Theme | Avg. Price |
| --- | --- | --- | --- | --- |
| 7/28/23 | Victor Wembanyama | 99 | End Game | 313k |
| 7/28/23 | Yao Ming | 99 | End Game | 384k |
| 7/28/23 | Tacko Fall | 99 | End Game | 317k |
| 7/28/23 | Giannis Antetokounmpo | 99 | End Game | 243k |
| 7/28/23 | Nikola Jokic | 99 | End Game | 148k |
| 7/28/23 | Bol Bol | 99 | End Game | 195k |
| 7/28/23 | Michael Jordan | 99 | End Game | 122k |
| 7/28/23 | Kobe Bryant | 99 | End Game | 100k |
| 7/28/23 | LeBron James | 99 | End Game | 171k |
| 7/28/23 | Jimmy Butler | 99 | End Game | 100k |
| 7/28/23 | Luka Doncic | 99 | End Game | 100k |
| 7/28/23 | David Robinson | 99 | End Game | 100k |
| 7/28/23 | Kevin Durant | 99 | End Game | 100k |
| 7/28/23 | Manute Bol | 99 | Invincible | 350k |
| 7/28/23 | Cade Cunningham | 99 | Invincible | 70k |
| 7/28/23 | Tracy McGrady | 99 | Invincible | 115k |
| 7/28/23 | Zydrunas Ilgauskas | 99 | Invincible | 55k |
| 7/28/23 | Gheorghe Muresan | 99 | Season 8 | 80k |
JULY 26, 2023
| Date | Name | OVR | Theme | Avg. Price |
| --- | --- | --- | --- | --- |
| 7/26/23 | Victor Wembanyama | 99 | End Game | 258k |
| 7/26/23 | Yao Ming | 99 | End Game | 611k |
| 7/26/23 | Tacko Fall | 99 | End Game | 406k |
| 7/26/23 | Giannis Antetokounmpo | 99 | End Game | 261k |
| 7/26/23 | Nikola Jokic | 99 | End Game | 120k |
| 7/26/23 | Bol Bol | 99 | End Game | 178k |
| 7/26/23 | Michael Jordan | 99 | End Game | 100k |
| 7/26/23 | Kobe Bryant | 99 | End Game | 150k |
| 7/26/23 | LeBron James | 99 | End Game | 215k |
| 7/26/23 | Jimmy Butler | 99 | End Game | 100k |
| 7/26/23 | Luka Doncic | 99 | End Game | 100k |
| 7/26/23 | David Robinson | 99 | End Game | 100k |
| 7/26/23 | Kevin Durant | 99 | End Game | 100k |
| 7/26/23 | Danny Granger | 99 | Invincible | 40k |
| 7/26/23 | Cade Cunningham | 99 | Invincible | 78k |
| 7/26/23 | Evan Mobley | 99 | Invincible | 70k |
| 7/26/23 | Tracy McGrady | 99 | Invincible | 110k |
| 7/26/23 | Zydrunas Ilgauskas | 99 | Invincible | 68k |
JULY 22, 2023
| Date | Name | OVR | Theme | Avg. Price |
| --- | --- | --- | --- | --- |
| 7/22/23 | Victor Wembanyama | 99 | End Game | 469k |
| 7/22/23 | Yao Ming | 99 | End Game | 807k |
| 7/22/23 | Tacko Fall | 99 | End Game | 501k |
| 7/22/23 | Giannis Antetokounmpo | 99 | End Game | 332k |
| 7/22/23 | Nikola Jokic | 99 | End Game | 100k |
| 7/22/23 | Bol Bol | 99 | End Game | 100k |
| 7/22/23 | Michael Jordan | 99 | End Game | 165k |
| 7/22/23 | Kobe Bryant | 99 | End Game | 100k |
| 7/22/23 | LeBron James | 99 | End Game | 198k |
| 7/22/23 | Jimmy Butler | 99 | End Game | 100k |
| 7/22/23 | Luka Doncic | 99 | End Game | 100k |
| 7/22/23 | David Robinson | 99 | End Game | 185k |
| 7/22/23 | Kevin Durant | 99 | End Game | 100k |
| 7/22/23 | Danny Granger | 99 | Invincible | 50k |
| 7/22/23 | Cade Cunningham | 99 | Invincible | 87k |
| 7/22/23 | Evan Mobley | 99 | Invincible | 75k |
| 7/22/23 | Tracy McGrady | 99 | Invincible | 136k |
| 7/22/23 | Zydrunas Ilgauskas | 99 | Invincible | 100k |
| 7/22/23 | Ben Simmons | 99 | Titans/Hero | 226k |
JULY 18, 2023
| Date | Name | OVR | Theme | Avg. Price |
| --- | --- | --- | --- | --- |
| 7/18/23 | Giannis Antetokounmpo | 99 | End Game | 402k |
| 7/18/23 | Nikola Jokic | 99 | End Game | 288k |
| 7/18/23 | Bol Bol | 99 | End Game | 466k |
| 7/18/23 | Michael Jordan | 99 | End Game | 128k |
| 7/18/23 | Kobe Bryant | 99 | End Game | 122k |
| 7/18/23 | LeBron James | 99 | End Game | 340k |
| 7/18/23 | Jimmy Butler | 99 | End Game | 134k |
| 7/18/23 | Luka Doncic | 99 | End Game | 100k |
| 7/18/23 | David Robinson | 99 | End Game | 209k |
| 7/18/23 | Kevin Durant | 99 | End Game | 203k |
| 7/18/23 | Victor Wembanyama | 99 | Invincible | 900k |
| 7/18/23 | Danny Granger | 99 | Invincible | 55k |
| 7/18/23 | Cade Cunningham | 99 | Invincible | 70k |
| 7/18/23 | Evan Mobley | 99 | Invincible | 82k |
| 7/18/23 | Tracy McGrady | 99 | Invincible | 147k |
| 7/18/23 | Yao Ming | 99 | Titans/Hero | 892k |
| 7/18/23 | Ben Simmons | 99 | Titans/Hero | 300k |
JULY 14, 2023
| Date | Name | OVR | Theme | Avg. Price |
| --- | --- | --- | --- | --- |
| 7/14/23 | Giannis Antetokounmpo | 99 | End Game | 472k |
| 7/14/23 | Nikola Jokic | 99 | End Game | 312k |
| 7/14/23 | Bol Bol | 99 | End Game | 358k |
| 7/14/23 | Michael Jordan | 99 | End Game | 154k |
| 7/14/23 | Kobe Bryant | 99 | End Game | 200k |
| 7/14/23 | LeBron James | 99 | End Game | 280k |
| 7/14/23 | Jimmy Butler | 99 | End Game | 117k |
| 7/14/23 | Luka Doncic | 99 | End Game | 100k |
| 7/14/23 | David Robinson | 99 | End Game | 100k |
| 7/14/23 | Kevin Durant | 99 | End Game | 174k |
| 7/14/23 | Victor Wembanyama | 99 | Invincible | 1.1 million |
| 7/14/23 | Danny Granger | 99 | Invincible | 57k |
| 7/14/23 | Cade Cunningham | 99 | Invincible | 90k |
| 7/14/23 | Evan Mobley | 99 | Invincible | 100k |
| 7/14/23 | Tracy McGrady | 99 | Invincible | 173k |
| 7/14/23 | Yao Ming | 99 | Titans/Hero | 694k |
| 7/14/23 | Ben Simmons | 99 | Titans/Hero | 220k |
JULY 9, 2023
| Date | Name | OVR | Theme | Avg. Price |
| --- | --- | --- | --- | --- |
| 7/9/23 | Michael Jordan | 99 | End Game | 186k |
| 7/9/23 | Kobe Bryant | 99 | End Game | 225k |
| 7/9/23 | LeBron James | 99 | End Game | 319k |
| 7/9/23 | Jimmy Butler | 99 | End Game | 137k |
| 7/9/23 | Luka Doncic | 99 | End Game | 161k |
| 7/9/23 | David Robinson | 99 | End Game | 264k |
| 7/9/23 | Kevin Durant | 99 | End Game | 266k |
| 7/9/23 | Victor Wembanyama | 99 | Invincible | 1.3 million |
| 7/9/23 | Danny Granger | 99 | Invincible | 084k |
| 7/9/23 | Cade Cunningham | 99 | Invincible | 100k |
| 7/9/23 | Evan Mobley | 99 | Invincible | 100k |
| 7/9/23 | Tracy McGrady | 99 | Invincible | 182k |
| 7/9/23 | Kareem Abdul-Jabbar | 99 | Invincible | 254k |
| 7/9/23 | Shaquille O'Neal | 99 | Invincible | 250k |
| 7/9/23 | Giannis Antetokounmpo | 99 | Invincible | 140k |
| 7/9/23 | Nikola Jokic | 99 | Out of Position 2/Hero | 230k |
| 7/9/23 | Tim Thomas | 99 | Interdimensional/Hero | 100k |
| 7/9/23 | Bol Bol | 99 | Interdimensional/Hero | 463k |
| 7/9/23 | Yao Ming | 99 | Titans/Hero | 943k |
| 7/9/23 | Ben Simmons | 99 | Titans/Hero | 100k |
JULY 5, 2023
| Date | Name | OVR | Theme | Avg. Price |
| --- | --- | --- | --- | --- |
| 7/5/23 | Jimmy Butler | 99 | End Game | 183k |
| 7/5/23 | Luka Doncic | 99 | End Game | 100k |
| 7/5/23 | David Robinson | 99 | End Game | 226k |
| 7/5/23 | Kevin Durant | 99 | End Game | 202k |
| 7/5/23 | Victor Wembanyama | 99 | Invincible | 1.3 million |
| 7/5/23 | Danny Granger | 99 | Invincible | 87k |
| 7/5/23 | Cade Cunningham | 99 | Invincible | 100k |
| 7/5/23 | Evan Mobley | 99 | Invincible | 100k |
| 7/5/23 | Tracy McGrady | 99 | Invincible | 100k |
| 7/5/23 | Kobe Bryant | 99 | Invincible | 178k |
| 7/5/23 | Michael Jordan | 99 | Invincible | 128k |
| 7/5/23 | Kareem Abdul-Jabbar | 99 | Invincible | 117k |
| 7/5/23 | LeBron James | 99 | Invincible | 100k |
| 7/5/23 | Shaquille O'Neal | 99 | Invincible | 321k |
| 7/5/23 | Giannis Antetokounmpo | 99 | Invincible | 130k |
| 7/5/23 | Nikola Jokic | 99 | Out of Position 2/Hero | 225k |
| 7/5/23 | Tim Thomas | 99 | Interdimensional/Hero | 95k |
| 7/5/23 | Bol Bol | 99 | Interdimensional/Hero | 250k |
| 7/5/23 | Yao Ming | 99 | Titans/Hero | 500k |
| 7/5/23 | Ben Simmons | 99 | Titans/Hero | 300k |
JULY 1, 2023
| Date | Name | OVR | Theme | Avg. Price |
| --- | --- | --- | --- | --- |
| 7/1/23 | Luka Doncic | 99 | End Game | 270k |
| 7/1/23 | David Robinson | 99 | End Game | 324k |
| 7/1/23 | Kevin Durant | 99 | End Game | 177k |
| 7/1/23 | Victor Wembanyama | 99 | Invincible | 950k |
| 7/1/23 | Danny Granger | 99 | Invincible | 117k |
| 7/1/23 | Cade Cunningham | 99 | Invincible | 120k |
| 7/1/23 | Evan Mobley | 99 | Invincible | 113k |
| 7/1/23 | Tracy McGrady | 99 | Invincible | 260k |
| 7/1/23 | Kobe Bryant | 99 | Invincible | 115k |
| 7/1/23 | Michael Jordan | 99 | Invincible | 308k |
| 7/1/23 | Kareem Abdul-Jabbar | 99 | Invincible | 100k |
| 7/1/23 | LeBron James | 99 | Invincible | 160k |
| 7/1/23 | Shaquille O'Neal | 99 | Invincible | 150k |
| 7/1/23 | Giannis Antetokounmpo | 99 | Invincible | 215k |
| 7/1/23 | Tacko Fall | 95 | Out of Position | 60k |
| 7/1/23 | Nikola Jokic | 99 | Out of Position 2/Hero | 100k |
| 7/1/23 | Tim Thomas | 99 | Interdimensional/Hero | 100k |
| 7/1/23 | Bol Bol | 99 | Interdimensional/Hero | 308k |
| 7/1/23 | Yao Ming | 99 | Titans/Hero | 769k |
| 7/1/23 | Ben Simmons | 99 | Titans/Hero | 204k |
JUNE 27, 2023
| Date | Name | OVR | Theme | Avg. Price |
| --- | --- | --- | --- | --- |
| 6/27/23 | Kevin Durant | 99 | End Game | 250k |
| 6/27/23 | Paolo Banchero | 99 | End Game | 170k |
| 6/27/23 | Victor Wembanyama | 99 | Invincible | 900k |
| 6/27/23 | Cade Cunningham | 99 | Invincible | 200k |
| 6/27/23 | Evan Mobley | 99 | Invincible | 100k |
| 6/27/23 | Tracy McGrady | 99 | Invincible | 235k |
| 6/27/23 | Kobe Bryant | 99 | Invincible | 181k |
| 6/27/23 | Michael Jordan | 99 | Invincible | 212k |
| 6/27/23 | Kareem Abdul-Jabbar | 99 | Invincible | 100k |
| 6/27/23 | LeBron James | 99 | Invincible | 135k |
| 6/27/23 | Shaquille O'Neal | 99 | Invincible | 263k |
| 6/27/23 | Giannis Antetokounmpo | 99 | Invincible | 110k |
| 6/27/23 | Tacko Fall | 95 | Out of Position | 89k |
| 6/27/23 | Nikola Jokic | 99 | Out of Position 2/Hero | 135k |
| 6/27/23 | Tim Thomas | 99 | Interdimensional/Hero | 382k |
| 6/27/23 | Bol Bol | 99 | Interdimensional/Hero | 285k |
| 6/27/23 | Yao Ming | 99 | Titans/Hero | 470k |
| 6/27/23 | Ben Simmons | 99 | Titans/Hero | 368k |
| 6/27/23 | Andrei Kirilenko | 99 | Glorious | 19k |
| 6/27/23 | Mark Eaton | 99 | Encore | 36k |
JUNE 22, 2023
| Date | Name | OVR | Theme | Avg. Price |
| --- | --- | --- | --- | --- |
| 6/22/23 | Kevin Durant | 99 | End Game | 352k |
| 6/22/23 | Paolo Banchero | 99 | End Game | 280k |
| 6/22/23 | Victor Wembanyama | 99 | Invincible | 1.5 million |
| 6/22/23 | Cade Cunningham | 99 | Invincible | 374k |
| 6/22/23 | Evan Mobley | 99 | Invincible | 170k |
| 6/22/23 | Tracy McGrady | 99 | Invincible | 272k |
| 6/22/23 | Kobe Bryant | 99 | Invincible | 150k |
| 6/22/23 | Michael Jordan | 99 | Invincible | 180k |
| 6/22/23 | Kareem Abdul-Jabbar | 99 | Invincible | 418k |
| 6/22/23 | LeBron James | 99 | Invincible | 283k |
| 6/22/23 | Shaquille O'Neal | 99 | Invincible | 442k |
| 6/22/23 | Giannis Antetokounmpo | 99 | Invincible | 205k |
| 6/22/23 | Tacko Fall | 95 | Out of Position | 100k |
| 6/22/23 | Nikola Jokic | 99 | Out of Position 2/Hero | 247k |
| 6/22/23 | Tim Thomas | 99 | Interdimensional/Hero | 129k |
| 6/22/23 | Bol Bol | 99 | Interdimensional/Hero | 382k |
| 6/22/23 | Yao Ming | 99 | Titans/Hero | 800k |
| 6/22/23 | Ben Simmons | 99 | Titans/Hero | 200k |
| 6/22/23 | Andrei Kirilenko | 99 | Glorious | 63k |
| 6/22/23 | Mark Eaton | 99 | Encore | 30k |
JUNE 13, 2023
| Date | Name | OVR | Theme | Avg. Price |
| --- | --- | --- | --- | --- |
| 6/13/23 | Tracy McGrady | 99 | Invincible | 697k |
| 6/13/23 | Kobe Bryant | 99 | Invincible | 536k |
| 6/13/23 | Michael Jordan | 99 | Invincible | 446k |
| 6/13/23 | Kareem Abdul-Jabbar | 99 | Invincible | 250k |
| 6/13/23 | LeBron James | 99 | Invincible | 214k |
| 6/13/23 | Shaquille O'Neal | 99 | Invincible | 798k |
| 6/13/23 | Giannis Antetokounmpo | 99 | Invincible | 406k |
| 6/13/23 | Kristaps Porzingis | 99 | 16-Bit | 247k |
| 6/13/23 | Tacko Fall | 95 | Out of Position | 126k |
| 6/13/23 | Kevin Durant | 99 | Super-Sonic/Hero | 80k |
| 6/13/23 | Nikola Jokic | 99 | Out of Position 2/Hero | 277k |
| 6/13/23 | Tim Thomas | 99 | Interdimensional/Hero | 125k |
| 6/13/23 | Bol Bol | 99 | Interdimensional/Hero | 800k |
| 6/13/23 | Luka Doncic | 99 | Interdimensional | 100k |
| 6/13/23 | Yao Ming | 99 | Titans/Hero | 989k |
| 6/13/23 | Ben Simmons | 99 | Titans/Hero | 479k |
| 6/13/23 | Ralph Sampson | 99 | Heatwave | 100k |
| 6/13/23 | Andrei Kirilenko | 99 | Glorious | 63k |
JUNE 9, 2023
| Date | Name | OVR | Theme | Avg. Price |
| --- | --- | --- | --- | --- |
| 6/9/23 | Tracy McGrady | 99 | Invincible | 709k |
| 6/9/23 | Kobe Bryant | 99 | Invincible | 817k |
| 6/9/23 | Michael Jordan | 99 | Invincible | 638k |
| 6/9/23 | Kareem Abdul-Jabbar | 99 | Invincible | 603k |
| 6/9/23 | LeBron James | 99 | Invincible | 256k |
| 6/9/23 | Shaquille O'Neal | 99 | Invincible | 550k |
| 6/9/23 | Giannis Antetokounmpo | 99 | Invincible | 502k |
| 6/9/23 | Kristaps Porzingis | 99 | 16-Bit | 220k |
| 6/9/23 | Jimmy Butler | 99 | Out of Position | 52k |
| 6/9/23 | Tacko Fall | 95 | Out of Position | 115k |
| 6/9/23 | Kevin Durant | 99 | Super-Sonic/Hero | 64k |
| 6/9/23 | Nikola Jokic | 99 | Out of Position 2/Hero | 497k |
| 6/9/23 | Tim Thomas | 99 | Interdimensional/Hero | 181k |
| 6/9/23 | Bol Bol | 99 | Interdimensional/Hero | 118k |
| 6/9/23 | Luka Doncic | 99 | Interdimensional | 152k |
| 6/9/23 | Yao Ming | 99 | Titans/Hero | 767k |
| 6/9/23 | Ben Simmons | 99 | Titans/Hero | 195k |
| 6/9/23 | Ralph Sampson | 99 | Heatwave | 90k |
| 6/9/23 | Andrei Kirilenko | 99 | Glorious | 90k |
JUNE 6, 2023
| Date | Name | OVR | Theme | Avg. Price |
| --- | --- | --- | --- | --- |
| 6/6/23 | Tracy McGrady | 99 | Invincible | 617k |
| 6/6/23 | LeBron James | 99 | Invincible | 536k |
| 6/6/23 | Shaquille O'Neal | 99 | Invincible | 675k |
| 6/6/23 | Giannis Antetokounmpo | 99 | Invincible | 714k |
| 6/6/23 | Magic Johnson | 99 | Invincible | 274k |
| 6/6/23 | Kobe Bryant | 99 | Highlight Reel | 106k |
| 6/6/23 | Kristaps Porzingis | 99 | 16-Bit | 156k |
| 6/6/23 | Tracy McGrady | 99 | Radiant | 231k |
| 6/6/23 | Jimmy Butler | 99 | Out of Position | 75k |
| 6/6/23 | Tacko Fall | 95 | Out of Position | 177k |
| 6/6/23 | Cade Cunningham | 99 | High-Res | 62k |
| 6/6/23 | Kevin Durant | 99 | Super-Sonic/Hero | 155k |
| 6/6/23 | Michael Jordan | 99 | Hero | 197k |
| 6/6/23 | Nikola Jokic | 99 | Out of Position 2/Hero | 556k |
| 6/6/23 | Kevin Garnett | 99 | Out of Position 2 | 191k |
| 6/6/23 | Tim Thomas | 99 | Interdimensional/Hero | 388k |
| 6/6/23 | Bol Bol | 99 | Interdimensional/Hero | 746k |
| 6/6/23 | Luka Doncic | 99 | Interdimensional | 100k |
| 6/6/23 | Yao Ming | 99 | Titans/Hero | 639k |
| 6/6/23 | Ben Simmons | 99 | Titans/Hero | 606k |
| 6/6/23 | Shawn Kemp | 99 | Splash Zone | 18k |
| 6/6/23 | Ralph Sampson | 99 | Heatwave | 87k |
JUNE 2, 2023
| Date | Name | OVR | Theme | Avg. Price |
| --- | --- | --- | --- | --- |
| 6/2/23 | Tracy McGrady | 99 | Invincible | 680k |
| 6/2/23 | LeBron James | 99 | Invincible | 500k |
| 6/2/23 | Shaquille O'Neal | 99 | Invincible | 300k |
| 6/2/23 | Giannis Antetokounmpo | 99 | Invincible | 400k |
| 6/2/23 | Magic Johnson | 99 | Invincible | 421k |
| 6/2/23 | Kobe Bryant | 99 | Highlight Reel | 196k |
| 6/2/23 | Kristaps Porzingis | 99 | 16-Bit | 220k |
| 6/2/23 | Tracy McGrady | 99 | Radiant | 220k |
| 6/2/23 | Jimmy Butler | 99 | Out of Position | 80k |
| 6/2/23 | Tacko Fall | 95 | Out of Position | 111k |
| 6/2/23 | Cade Cunningham | 99 | High-Res | 50k |
| 6/2/23 | Kevin Durant | 99 | Super-Sonic/Hero | 400k |
| 6/2/23 | Michael Jordan | 99 | Hero | 550k |
| 6/2/23 | Nikola Jokic | 99 | Out of Position 2/Hero | 200k |
| 6/2/23 | Kevin Garnett | 99 | Out of Position 2 | 180k |
| 6/2/23 | Tim Thomas | 99 | Interdimensional/Hero | 303k |
| 6/2/23 | Bol Bol | 99 | Interdimensional/Hero | 2 million |
| 6/2/23 | Luka Doncic | 99 | Interdimensional | 180k |
| 6/2/23 | Yao Ming | 99 | Titans/Hero | 1 million |
| 6/2/23 | Ben Simmons | 99 | Titans/Hero | 350k |
| 6/2/23 | Shawn Kemp | 99 | Splash Zone | 25k |
MAY 26, 2023
| Date | Name | OVR | Theme | Avg. Price |
| --- | --- | --- | --- | --- |
| 5/26/23 | Tracy McGrady | 99 | Invincible | 748k |
| 5/26/23 | Shaquille O'Neal | 99 | Invincible | 250k |
| 5/26/23 | Giannis Antetokounmpo | 99 | Invincible | 400k |
| 5/26/23 | Magic Johnson | 99 | Invincible | 350k |
| 5/26/23 | Kobe Bryant | 99 | Highlight Reel | 395k |
| 5/26/23 | LeBron James | 99 | NBA All-Star | 120k |
| 5/26/23 | Kristaps Porzingis | 99 | 16-Bit | 253k |
| 5/26/23 | Tracy McGrady | 99 | Radiant | 247k |
| 5/26/23 | Jimmy Butler | 99 | Out of Position | 92k |
| 5/26/23 | Tacko Fall | 95 | Out of Position | 133k |
| 5/26/23 | Cade Cunningham | 99 | High-Res | 39k |
| 5/26/23 | Kevin Durant | 99 | Super-Sonic/Hero | 300k |
| 5/26/23 | Michael Jordan | 99 | Hero | 410k |
| 5/26/23 | Nikola Jokic | 99 | Out of Position 2/Hero | 281k |
| 5/26/23 | Kevin Garnett | 99 | Out of Position 2 | 172k |
| 5/26/23 | Tim Thomas | 99 | Interdimensional/Hero | 200k |
| 5/26/23 | Bol Bol | 99 | Interdimensional/Hero | 3.5 million |
| 5/26/23 | Luka Doncic | 99 | Interdimensional | 161k |
| 5/26/23 | Yao Ming | 99 | Titans/Hero | 1.1 million |
| 5/26/23 | Ben Simmons | 99 | Titans/Hero | 292k |
| 5/26/23 | Shawn Kemp | 99 | Splash Zone | 30k |
MAY 22, 2023
| Date | Name | OVR | Theme | Avg. Price |
| --- | --- | --- | --- | --- |
| 5/22/23 | Tracy McGrady | 99 | Invincible | 600k |
| 5/22/23 | Giannis Antetokounmpo | 99 | Invincible | 400k |
| 5/22/23 | Magic Johnson | 99 | Invincible | 400k |
| 5/22/23 | Kobe Bryant | 99 | Highlight Reel | 290k |
| 5/22/23 | LeBron James | 99 | NBA All-Star | 153k |
| 5/22/23 | Kristaps Porzingis | 99 | 16-Bit | 537k |
| 5/22/23 | Tracy McGrady | 99 | Radiant | 300k |
| 5/22/23 | Jimmy Butler | 99 | Out of Position | 110k |
| 5/22/23 | Tacko Fall | 95 | Out of Position | 110k |
| 5/22/23 | Cade Cunningham | 99 | High-Res | 100k |
| 5/22/23 | Kevin Durant | 99 | Super-Sonic/Hero | 300k |
| 5/22/23 | Michael Jordan | 99 | Hero | 300k |
| 5/22/23 | Nikola Jokic | 99 | Out of Position 2/Hero | 770k |
| 5/22/23 | Kevin Garnett | 99 | Out of Position 2 | 440k |
| 5/22/23 | Tim Thomas | 99 | Interdimensional/Hero | 171k |
| 5/22/23 | Bol Bol | 99 | Interdimensional/Hero | 500k |
| 5/22/23 | Luka Doncic | 99 | Interdimensional | 267k |
| 5/22/23 | Yao Ming | 99 | Titans/Hero | 800k |
| 5/22/23 | Ben Simmons | 99 | Titans/Hero | 600k |
MAY 19, 2023
| Date | Name | OVR | Theme | Avg. Price |
| --- | --- | --- | --- | --- |
| 5/19/23 | Tracy McGrady | 99 | Invincible | 1.1 million |
| 5/19/23 | Giannis Antetokounmpo | 99 | Invincible | 616k |
| 5/19/23 | Magic Johnson | 99 | Invincible | 1 million |
| 5/19/23 | Kobe Bryant | 99 | Highlight Reel | 263k |
| 5/19/23 | LeBron James | 99 | NBA All-Star | 135k |
| 5/19/23 | Kristaps Porzingis | 99 | 16-Bit | 125k |
| 5/19/23 | Tracy McGrady | 99 | Radiant | 401k |
| 5/19/23 | Jimmy Butler | 99 | Out of Position | 226k |
| 5/19/23 | Tacko Fall | 95 | Out of Position | 193k |
| 5/19/23 | Cade Cunningham | 99 | High-Res | 100k |
| 5/19/23 | Kevin Durant | 99 | Super-Sonic/Hero | 314k |
| 5/19/23 | Michael Jordan | 99 | Hero | 100k |
| 5/19/23 | Nikola Jokic | 99 | Out of Position 2/Hero | 636k |
| 5/19/23 | Kevin Garnett | 99 | Out of Position 2 | 100k |
| 5/19/23 | Tim Thomas | 99 | Interdimensional/Hero | 432k |
| 5/19/23 | Bol Bol | 99 | Interdimensional/Hero | 1 million |
| 5/19/23 | Luka Doncic | 99 | Interdimensional | 184k |
| 5/19/23 | Yao Ming | 99 | Titans/Hero | 867k |
| 5/19/23 | Ben Simmons | 99 | Titans/Hero | 613k |
MAY 15, 2023
| Date | Name | OVR | Theme | Avg. Price |
| --- | --- | --- | --- | --- |
| 5/15/23 | Tracy McGrady | 99 | Invincible | 1.2 million |
| 5/15/23 | Kobe Bryant | 99 | Highlight Reel | 200k |
| 5/15/23 | LaMelo Ball | 99 | 16-Bit | 190k |
| 5/15/23 | LeBron James | 99 | NBA All-Star | 213k |
| 5/15/23 | Kristaps Porzingis | 99 | 16-Bit | 433k |
| 5/15/23 | Tracy McGrady | 99 | Radiant | 533k |
| 5/15/23 | Giannis Antetokounmpo | 99 | NBA All-Star | 129k |
| 5/15/23 | Jimmy Butler | 99 | Out of Position | 218k |
| 5/15/23 | Tacko Fall | 95 | Out of Position | 126k |
| 5/15/23 | Cade Cunningham | 99 | High-Res | 101k |
| 5/15/23 | Kevin Durant | 99 | Super-Sonic/Hero | 300k |
| 5/15/23 | Wilt Chamberlain | 99 | Super-Sonic | 100k |
| 5/15/23 | Michael Jordan | 99 | Hero | 356k |
| 5/15/23 | Nikola Jokic | 99 | Out of Position 2/Hero | 200k |
| 5/15/23 | Kevin Garnett | 99 | Out of Position 2 | 427k |
| 5/15/23 | Tim Thomas | 99 | Interdimensional/Hero | 464k |
| 5/15/23 | Bol Bol | 99 | Interdimensional/Hero | 200k |
| 5/15/23 | Luka Doncic | 99 | Interdimensional | 413k |
| 5/15/23 | Yao Ming | 99 | Titans/Hero | 1.8 million |
| 5/15/23 | Ben Simmons | 99 | Titans/Hero | 620k |
MAY 13, 2023
| Date | Name | OVR | Theme | Avg. Price |
| --- | --- | --- | --- | --- |
| 5/13/23 | Tracy McGrady | 99 | Invincible | 1.6 million |
| 5/13/23 | Kobe Bryant | 99 | Highlight Reel | 224k |
| 5/13/23 | LaMelo Ball | 99 | 16-Bit | 146k |
| 5/13/23 | LeBron James | 99 | NBA All-Star | 100k |
| 5/13/23 | Kristaps Porzingis | 99 | 16-Bit | 453k |
| 5/13/23 | Tracy McGrady | 99 | Radiant | 455k |
| 5/13/23 | Giannis Antetokounmpo | 99 | NBA All-Star | 100k |
| 5/13/23 | Jimmy Butler | 99 | Out of Position | 113k |
| 5/13/23 | Tacko Fall | 95 | Out of Position | 117k |
| 5/13/23 | Cade Cunningham | 99 | High-Res | 110k |
| 5/13/23 | Kevin Durant | 99 | Super-Sonic/Hero | 316k |
| 5/13/23 | Wilt Chamberlain | 99 | Super-Sonic | 100k |
| 5/13/23 | Michael Jordan | 99 | Hero | 2.2 million |
| 5/13/23 | Nikola Jokic | 99 | Out of Position 2/Hero | 647k |
| 5/13/23 | Kevin Garnett | 99 | Out of Position 2 | 400k |
| 5/13/23 | Tim Thomas | 99 | Interdimensional/Hero | 100k |
| 5/13/23 | Bol Bol | 99 | Interdimensional/Hero | 1.3 million |
| 5/13/23 | Luka Doncic | 99 | Interdimensional | 130k |
| 5/13/23 | Yao Ming | 99 | Titans/Hero | 1.2 million |
| 5/13/23 | Ben Simmons | 99 | Titans/Hero | 490k |
MAY 9, 2023
| Date | Name | OVR | Theme | Avg. Price |
| --- | --- | --- | --- | --- |
| 5/9/23 | Kobe Bryant | 99 | Highlight Reel | 420k |
| 5/9/23 | LaMelo Ball | 99 | 16-Bit | 179k |
| 5/9/23 | LeBron James | 99 | NBA All-Star | 190k |
| 5/9/23 | Kristaps Porzingis | 99 | 16-Bit | 215k |
| 5/9/23 | Tracy McGrady | 99 | Radiant | 1.1 million |
| 5/9/23 | Giannis Antetokounmpo | 99 | NBA All-Star | 100k |
| 5/9/23 | Jimmy Butler | 99 | Out of Position | 205k |
| 5/9/23 | Tacko Fall | 95 | Out of Position | 100k |
| 5/9/23 | Cade Cunningham | 99 | High-Res | 100k |
| 5/9/23 | Kevin Durant | 99 | Super-Sonic/Hero | 350k |
| 5/9/23 | Wilt Chamberlain | 99 | Super-Sonic | 246k |
| 5/9/23 | Michael Jordan | 99 | Hero | 1.2 million |
| 5/9/23 | Nikola Jokic | 99 | Out of Position 2/Hero | 979k |
| 5/9/23 | Kevin Garnett | 99 | Out of Position 2 | 663k |
| 5/9/23 | Tim Thomas | 99 | Interdimensional/Hero | 1.2 million |
| 5/9/23 | Bol Bol | 99 | Interdimensional/Hero | 1.9 million |
| 5/9/23 | Luka Doncic | 99 | Interdimensional | 558k |
| 5/9/23 | Yao Ming | 99 | Titans/Hero | 2.3 million |
| 5/9/23 | Ben Simmons | 99 | Titans/Hero | 900k |
MAY 6, 2023
| Date | Name | OVR | Theme | Avg. Price |
| --- | --- | --- | --- | --- |
| 5/6/23 | Kobe Bryant | 99 | Highlight Reel | 256k |
| 5/6/23 | LaMelo Ball | 99 | 16-Bit | 209k |
| 5/6/23 | LeBron James | 99 | NBA All-Star | 470k |
| 5/6/23 | Kristaps Porzingis | 99 | 16-Bit | 501k |
| 5/6/23 | Tracy McGrady | 99 | Radiant | 1 milion |
| 5/6/23 | Giannis Antetokounmpo | 99 | NBA All-Star | 273k |
| 5/6/23 | Jimmy Butler | 99 | Out of Position | 331k |
| 5/6/23 | Tacko Fall | 95 | Out of Position | 225k |
| 5/6/23 | Cade Cunningham | 99 | High-Res | 100k |
| 5/6/23 | Kevin Durant | 99 | Super-Sonic/Hero | 800k |
| 5/6/23 | Wilt Chamberlain | 99 | Super-Sonic | 208k |
| 5/6/23 | Michael Jordan | 99 | Hero | 897k |
| 5/6/23 | Nikola Jokic | 99 | Out of Position 2/Hero | 530k |
| 5/6/23 | Kevin Garnett | 99 | Out of Position 2 | 660k |
| 5/6/23 | Tim Thomas | 99 | Interdimensional/Hero | 401k |
| 5/6/23 | Bol Bol | 99 | Interdimensional/Hero | 1.3 million |
| 5/6/23 | Luka Doncic | 99 | Interdimensional | 380k |
| 5/6/23 | Yao Ming | 99 | Titans/Hero | 2.3 million |
| 5/6/23 | Ben Simmons | 99 | Titans/Hero | 1.2 million |
APRIL 30, 2023
| Date | Name | OVR | Theme | Avg. Price |
| --- | --- | --- | --- | --- |
| 4/30/23 | Yao Ming | 97 | Eclipse | 656k |
| 4/30/23 | Kobe Bryant | 99 | Highlight Reel | 476k |
| 4/30/23 | LaMelo Ball | 99 | 16-Bit | 185k |
| 4/30/23 | LeBron James | 99 | NBA All-Star | 150k |
| 4/30/23 | Kristaps Porzingis | 99 | 16-Bit | 861k |
| 4/30/23 | Tracy McGrady | 99 | Radiant | 553k |
| 4/30/23 | Giannis Antetokounmpo | 99 | NBA All-Star | 110k |
| 4/30/23 | Jimmy Butler | 99 | Out of Position | 310k |
| 4/30/23 | Bill Russell | 99 | Out of Position | 200k |
| 4/30/23 | Tacko Fall | 95 | Out of Position | 262k |
| 4/30/23 | Cade Cunningham | 99 | High-Res | 163k |
| 4/30/23 | Kevin Durant | 99 | Super-Sonic/Hero | 250k |
| 4/30/23 | Wilt Chamberlain | 99 | Super-Sonic | 179k |
| 4/30/23 | Michael Jordan | 99 | Hero | 1.1 million |
| 4/30/23 | Nikola Jokic | 99 | Out of Position 2/Hero | 800k |
| 4/30/23 | Kevin Garnett | 99 | Out of Position 2 | 406k |
| 4/30/23 | Tim Thomas | 99 | Interdimensional/Hero | 300k |
| 4/30/23 | Bol Bol | 99 | Interdimensional/Hero | 1.8 million |
| 4/30/23 | Luka Doncic | 99 | Interdimensional | 413k |
APRIL 26, 2023
| Date | Name | OVR | Theme | Avg. Price |
| --- | --- | --- | --- | --- |
| 4/26/23 | Yao Ming | 97 | Eclipse | 652k |
| 4/26/23 | Kobe Bryant | 99 | Highlight Reel | 404k |
| 4/26/23 | LaMelo Ball | 99 | 16-Bit | 213k |
| 4/26/23 | LeBron James | 99 | NBA All-Star | 171k |
| 4/26/23 | David Robinson | 99 | Radiant | 100k |
| 4/26/23 | Kristaps Porzingis | 99 | 16-Bit | 801k |
| 4/26/23 | Tracy McGrady | 99 | Radiant | 800k |
| 4/26/23 | Anthony Davis | 99 | Highlight Reel | 192k |
| 4/26/23 | Giannis Antetokounmpo | 99 | NBA All-Star | 100k |
| 4/26/23 | Dwyane Wade | 99 | Prime | 111k |
| 4/26/23 | Jimmy Butler | 99 | Out of Position | 100k |
| 4/26/23 | Bill Russell | 99 | Out of Position | 230k |
| 4/26/23 | Tacko Fall | 95 | Out of Position | 170k |
| 4/26/23 | Cade Cunningham | 99 | High-Res | 200k |
| 4/26/23 | Kevin Durant | 99 | Super-Sonic/Hero | 300k |
| 4/26/23 | Wilt Chamberlain | 99 | Super-Sonic | 200k |
| 4/26/23 | Michael Jordan | 99 | Hero | 649k |
| 4/26/23 | Dwight Howard | 99 | Elemental | 150k |
| 4/26/23 | Nikola Jokic | 99 | Out of Position 2/Hero | 669k |
| 4/26/23 | Kevin Garnett | 99 | Out of Position 2 | 664k |
APRIL 22, 2023
| Date | Name | OVR | Theme | Avg. Price |
| --- | --- | --- | --- | --- |
| 4/22/23 | Yao Ming | 97 | Eclipse | 600k |
| 4/22/23 | Kobe Bryant | 99 | Highlight Reel | 300k |
| 4/22/23 | LaMelo Ball | 99 | 16-Bit | 260k |
| 4/22/23 | LeBron James | 99 | NBA All-Star | 172k |
| 4/22/23 | David Robinson | 99 | Radiant | 364k |
| 4/22/23 | Kristaps Porzingis | 99 | 16-Bit | 538k |
| 4/22/23 | Tracy McGrady | 99 | Radiant | 582k |
| 4/22/23 | Anthony Davis | 99 | Highlight Reel | 126k |
| 4/22/23 | Giannis Antetokounmpo | 99 | NBA All-Star | 155k |
| 4/22/23 | Dwyane Wade | 99 | Prime | 200k |
| 4/22/23 | Grant Hill | 99 | Bracket Busters | 163k |
| 4/22/23 | Jimmy Butler | 99 | Out of Position | 270k |
| 4/22/23 | Bill Russell | 99 | Out of Position | 250k |
| 4/22/23 | Tacko Fall | 95 | Out of Position | 118k |
| 4/22/23 | Lonzo Ball | 99 | Phenoms | 100k |
| 4/22/23 | Cade Cunningham | 99 | High-Res | 204k |
| 4/22/23 | Kevin Durant | 99 | Super-Sonic/Hero | 300k |
| 4/22/23 | Wilt Chamberlain | 99 | Super-Sonic | 200k |
| 4/22/23 | Michael Jordan | 99 | Hero | 506k |
| 4/22/23 | Dwight Howard | 99 | Elemental | 100k |
| 4/22/23 | Nikola Jokic | 99 | Out of Position 2/Hero | 800k |
| 4/22/23 | Kevin Garnett | 99 | Out of Position 2 | 747k |
APRIL 18, 2023
| Date | Name | OVR | Theme | Avg. Price |
| --- | --- | --- | --- | --- |
| 4/18/23 | Yao Ming | 97 | Eclipse | 457k |
| 4/18/23 | Kobe Bryant | 99 | Highlight Reel | 170k |
| 4/18/23 | LaMelo Ball | 99 | 16-Bit | 319k |
| 4/18/23 | LeBron James | 99 | NBA All-Star | 332k |
| 4/18/23 | David Robinson | 99 | Radiant | 150k |
| 4/18/23 | Kristaps Porzingis | 99 | 16-Bit | 345k |
| 4/18/23 | Tracy McGrady | 99 | Radiant | 775k |
| 4/18/23 | Anthony Davis | 99 | Highlight Reel | 147k |
| 4/18/23 | Giannis Antetokounmpo | 99 | NBA All-Star | 148k |
| 4/18/23 | Dwyane Wade | 99 | Prime | 228k |
| 4/18/23 | Grant Hill | 99 | Bracket Busters | 127k |
| 4/18/23 | Jimmy Butler | 99 | Out of Position | 450k |
| 4/18/23 | Bill Russell | 99 | Out of Position | 251k |
| 4/18/23 | Tacko Fall | 95 | Out of Position | 270k |
| 4/18/23 | Lonzo Ball | 99 | Phenoms | 100k |
| 4/18/23 | Cade Cunningham | 99 | High-Res | 320k |
| 4/18/23 | Kevin Durant | 99 | Super-Sonic/Hero | 400k |
| 4/18/23 | Wilt Chamberlain | 99 | Super-Sonic | 303k |
| 4/18/23 | Michael Jordan | 99 | Hero | 1 million |
| 4/18/23 | Dwight Howard | 99 | Elemental | 200k |
APRIL 15, 2023
| Date | Name | OVR | Theme | Avg. Price |
| --- | --- | --- | --- | --- |
| 4/15/23 | Yao Ming | 97 | Eclipse | 750k |
| 4/15/23 | Kobe Bryant | 99 | Highlight Reel | 637k |
| 4/15/23 | LaMelo Ball | 99 | 16-Bit | 236k |
| 4/15/23 | LeBron James | 99 | NBA All-Star | 323k |
| 4/15/23 | David Robinson | 99 | Radiant | 388k |
| 4/15/23 | Kristaps Porzingis | 99 | 16-Bit | 572k |
| 4/15/23 | Tracy McGrady | 99 | Radiant | 1.2 million |
| 4/15/23 | Anthony Davis | 99 | Highlight Reel | 162k |
| 4/15/23 | Giannis Antetokounmpo | 99 | NBA All-Star | 100k |
| 4/15/23 | Dwyane Wade | 99 | Prime | 277k |
| 4/15/23 | Grant Hill | 99 | Bracket Busters | 200k |
| 4/15/23 | Jimmy Butler | 99 | Out of Position | 481k |
| 4/15/23 | Bill Russell | 99 | Out of Position | 303k |
| 4/15/23 | Tacko Fall | 95 | Out of Position | 262k |
| 4/15/23 | Lonzo Ball | 99 | Phenoms | 283k |
| 4/15/23 | Cade Cunningham | 99 | High-Res | 402k |
| 4/15/23 | Kevin Durant | 99 | Super-Sonic/Hero | 346k |
| 4/15/23 | Wilt Chamberlain | 99 | Super-Sonic | 282k |
| 4/15/23 | Michael Jordan | 99 | Hero | 1.8 Million |
| 4/15/23 | Dwight Howard | 99 | Elemental | 221k |
APRIL 12, 2023
| Date | Name | OVR | Theme | Avg. Price |
| --- | --- | --- | --- | --- |
| 4/12/23 | Yao Ming | 97 | Eclipse | 783k |
| 4/12/23 | Kobe Bryant | 99 | Highlight Reel | 502k |
| 4/12/23 | LaMelo Ball | 99 | 16-Bit | 200k |
| 4/12/23 | LeBron James | 99 | NBA All-Star | 286k |
| 4/12/23 | David Robinson | 99 | Radiant | 299k |
| 4/12/23 | Kristaps Porzingis | 99 | 16-Bit | 838k |
| 4/12/23 | Tracy McGrady | 99 | Radiant | 700k |
| 4/12/23 | Anthony Davis | 99 | Highlight Reel | 366k |
| 4/12/23 | Giannis Antetokounmpo | 99 | NBA All-Star | 260k |
| 4/12/23 | Oscar Robertson | 99 | Prime | 160k |
| 4/12/23 | Dwyane Wade | 99 | Prime | 250k |
| 4/12/23 | Grant Hill | 99 | Bracket Busters | 300k |
| 4/12/23 | Jimmy Butler | 99 | Out of Position | 339k |
| 4/12/23 | Bill Russell | 99 | Out of Position | 250k |
| 4/12/23 | Tacko Fall | 95 | Out of Position | 396k |
| 4/12/23 | Lonzo Ball | 99 | Phenoms | 285k |
| 4/12/23 | Shaquille O'Neal | 99 | Phenoms | 363k |
| 4/12/23 | Cade Cunningham | 99 | High-Res | 240k |
| 4/12/23 | Kevin Durant | 99 | Super-Sonic/Hero | 400k |
| 4/12/23 | Wilt Chamberlain | 99 | Super-Sonic | 354k |
APRIL 9, 2023
| Date | Name | OVR | Theme | Avg. Price |
| --- | --- | --- | --- | --- |
| 4/9/23 | Yao Ming | 97 | Eclipse | 1 million |
| 4/9/23 | Kobe Bryant | 99 | Highlight Reel | 506k |
| 4/9/23 | LaMelo Ball | 99 | 16-Bit | 252k |
| 4/9/23 | LeBron James | 99 | NBA All-Star | 277k |
| 4/9/23 | David Robinson | 99 | Radiant | 419k |
| 4/9/23 | Kristaps Porzingis | 99 | 16-Bit | 681k |
| 4/9/23 | Tracy McGrady | 99 | Radiant | 938k |
| 4/9/23 | Anthony Davis | 99 | Highlight Reel | 182k |
| 4/9/23 | Giannis Antetokounmpo | 99 | NBA All-Star | 250k |
| 4/9/23 | Oscar Robertson | 99 | Prime | 158k |
| 4/9/23 | Dwyane Wade | 99 | Prime | 284k |
| 4/9/23 | Grant Hill | 99 | Bracket Busters | 200k |
| 4/9/23 | Jimmy Butler | 99 | Out of Position | 381k |
| 4/9/23 | Bill Russell | 99 | Out of Position | 329k |
| 4/9/23 | Tacko Fall | 95 | Out of Position | 237k |
| 4/9/23 | Lonzo Ball | 99 | Phenoms | 173k |
| 4/9/23 | Shaquille O'Neal | 99 | Phenoms | 370k |
| 4/9/23 | Cade Cunningham | 99 | High-Res | 300k |
| 4/9/23 | Kevin Durant | 99 | Super-Sonic/Hero | 600k |
| 4/9/23 | Wilt Chamberlain | 99 | Super-Sonic | 500k |
APRIL 3, 2023
| Date | Name | OVR | Theme | Avg. Price |
| --- | --- | --- | --- | --- |
| 4/3/23 | Yao Ming | 97 | Eclipse | 745k |
| 4/3/23 | Kobe Bryant | 99 | Highlight Reel | 300k |
| 4/3/23 | LaMelo Ball | 99 | 16-Bit | 345k |
| 4/3/23 | LeBron James | 99 | NBA All-Star | 346k |
| 4/3/23 | David Robinson | 99 | Radiant | 312k |
| 4/3/23 | Kristaps Porzingis | 99 | 16-Bit | 660k |
| 4/3/23 | Tracy McGrady | 99 | Radiant | 706k |
| 4/3/23 | Anthony Davis | 99 | Highlight Reel | 579k |
| 4/3/23 | Ben Simmons | 98 | Stellar | 165k |
| 4/3/23 | Magic Johnson | 97 | Alternate Reality | 100k |
| 4/3/23 | Giannis Antetokounmpo | 99 | NBA All-Star | 150k |
| 4/3/23 | Oscar Robertson | 99 | Prime | 100k |
| 4/3/23 | Dwyane Wade | 99 | Prime | 227k |
| 4/3/23 | Grant Hill | 99 | Bracket Busters | 216k |
| 4/3/23 | Jimmer Fredette | 99 | Bracket Busters | 159k |
| 4/3/23 | Jimmy Butler | 99 | Out of Position | 219k |
| 4/3/23 | Bill Russell | 99 | Out of Position | 304k |
| 4/3/23 | Tacko Fall | 95 | Out of Position | 334k |
| 4/3/23 | Lonzo Ball | 99 | Phenoms | 208k |
| 4/3/23 | Shaquille O'Neal | 99 | Phenoms | 240k |
| 4/3/23 | Jonathan Bender | 96 | Phenoms | 54k |
| 4/3/23 | Cade Cunningham | 99 | High-Res | 303k |
MARCH 31, 2023
| Date | Name | OVR | Theme | Avg. Price |
| --- | --- | --- | --- | --- |
| 3/31/23 | Yao Ming | 97 | Eclipse | 714k |
| 3/31/23 | Kobe Bryant | 99 | Highlight Reel | 200k |
| 3/31/23 | LaMelo Ball | 99 | 16-Bit | 218k |
| 3/31/23 | LeBron James | 99 | NBA All-Star | 151k |
| 3/31/23 | David Robinson | 99 | Radiant | 204k |
| 3/31/23 | Kristaps Porzingis | 99 | 16-Bit | 503k |
| 3/31/23 | Tracy McGrady | 99 | Radiant | 200k |
| 3/31/23 | Anthony Davis | 99 | Highlight Reel | 290k |
| 3/31/23 | Ben Simmons | 98 | Stellar | 112k |
| 3/31/23 | Magic Johnson | 97 | Alternate Reality | 100k |
| 3/31/23 | Giannis Antetokounmpo | 99 | NBA All-Star | 152k |
| 3/31/23 | Oscar Robertson | 99 | Prime | 100k |
| 3/31/23 | Dwyane Wade | 99 | Prime | 222k |
| 3/31/23 | Grant Hill | 99 | Bracket Busters | 270k |
| 3/31/23 | Jimmer Fredette | 99 | Bracket Busters | 100k |
| 3/31/23 | Jimmy Butler | 99 | Out of Position | 333k |
| 3/31/23 | Bill Russell | 99 | Out of Position | 250k |
| 3/31/23 | Tacko Fall | 95 | Out of Position | 350k |
| 3/31/23 | Lonzo Ball | 99 | Phenoms | 276k |
| 3/31/23 | Shaquille O'Neal | 99 | Phenoms | 220k |
| 3/31/23 | Jonathan Bender | 96 | Phenoms | 82k |
| 3/31/23 | Cade Cunningham | 99 | High-Res | 550k |
MARCH 27, 2023
| Date | Name | OVR | Theme | Avg. Price |
| --- | --- | --- | --- | --- |
| 3/27/23 | Yao Ming | 97 | Eclipse | 600k |
| 3/27/23 | Kobe Bryant | 99 | Highlight Reel | 600k |
| 3/27/23 | LaMelo Ball | 99 | 16-Bit | 430k |
| 3/27/23 | LeBron James | 99 | NBA All-Star | 264k |
| 3/27/23 | David Robinson | 99 | Radiant | 200k |
| 3/27/23 | Kristaps Porzingis | 99 | 16-Bit | 470k |
| 3/27/23 | Tracy McGrady | 99 | Radiant | 800k |
| 3/27/23 | Anthony Davis | 99 | Highlight Reel | 200k |
| 3/27/23 | Ben Simmons | 98 | Stellar | 102k |
| 3/27/23 | Magic Johnson | 97 | Alternate Reality | 100k |
| 3/27/23 | Giannis Antetokounmpo | 99 | NBA All-Star | 350k |
| 3/27/23 | Oscar Robertson | 99 | Prime | 250k |
| 3/27/23 | Scottie Pippen | 97 | Stellar | 100k |
| 3/27/23 | Dwyane Wade | 99 | Prime | 300k |
| 3/27/23 | Vince Carter | 97 | Cosmic | 100k |
| 3/27/23 | Grant Hill | 99 | Bracket Busters | 250k |
| 3/27/23 | Jimmer Fredette | 99 | Bracket Busters | 184k |
| 3/27/23 | Jimmy Butler | 99 | Out of Position | 400k |
| 3/27/23 | Bill Russell | 99 | Out of Position | 330k |
| 3/27/23 | Tacko Fall | 95 | Out of Position | 320k |
| 3/27/23 | Lonzo Ball | 99 | Phenoms | 320k |
| 3/27/23 | Shaquille O'Neal | 99 | Phenoms | 440k |
| 3/27/23 | Jonathan Bender | 96 | Phenoms | 100k |
MARCH 22, 2023
| Date | Name | OVR | Theme | Avg. Price |
| --- | --- | --- | --- | --- |
| 3/22/23 | Yao Ming | 97 | Eclipse | 600k |
| 3/22/23 | Kobe Bryant | 99 | Highlight Reel | 650k |
| 3/22/23 | LaMelo Ball | 99 | 16-Bit | 260k |
| 3/22/23 | LeBron James | 99 | NBA All-Star | 300k |
| 3/22/23 | David Robinson | 99 | Radiant | 450k |
| 3/22/23 | Kristaps Porzingis | 99 | 16-Bit | 600k |
| 3/22/23 | Tracy McGrady | 99 | Radiant | 800k |
| 3/22/23 | Anthony Davis | 99 | Highlight Reel | 300k |
| 3/22/23 | Ben Simmons | 98 | Stellar | 100k |
| 3/22/23 | Magic Johnson | 97 | Alternate Reality | 100k |
| 3/22/23 | Giannis Antetokounmpo | 99 | NBA All-Star | 200k |
| 3/22/23 | Oscar Robertson | 99 | Prime | 150k |
| 3/22/23 | Scottie Pippen | 97 | Stellar | 100k |
| 3/22/23 | Dwyane Wade | 99 | Prime | 300k |
| 3/22/23 | Vince Carter | 97 | Cosmic | 100k |
| 3/22/23 | Grant Hill | 99 | Bracket Busters | 400k |
| 3/22/23 | Jimmer Fredette | 99 | Bracket Busters | 100k |
| 3/22/23 | Jimmy Butler | 99 | Out of Position | 350k |
| 3/22/23 | Bill Russell | 99 | Out of Position | 375k |
| 3/22/23 | Tacko Fall | 95 | Out of Position | 350k |
MARCH 19, 2023
| Date | Name | OVR | Theme | Avg. Price |
| --- | --- | --- | --- | --- |
| 3/19/23 | Yao Ming | 97 | Eclipse | 700k |
| 3/19/23 | Kobe Bryant | 99 | Highlight Reel | 450k |
| 3/19/23 | LaMelo Ball | 99 | 16-Bit | 300k |
| 3/19/23 | LeBron James | 99 | NBA All-Star | 300k |
| 3/19/23 | David Robinson | 99 | Radiant | 350k |
| 3/19/23 | Kristaps Porzingis | 99 | 16-Bit | 500k |
| 3/19/23 | Tracy McGrady | 99 | Radiant | 900k |
| 3/19/23 | Anthony Davis | 99 | Highlight Reel | 300k |
| 3/19/23 | Ben Simmons | 98 | Stellar | 100k |
| 3/19/23 | Magic Johnson | 97 | Alternate Reality | 100k |
| 3/19/23 | Giannis Antetokounmpo | 99 | NBA All-Star | 150k |
| 3/19/23 | Oscar Robertson | 99 | Prime | 100k |
| 3/19/23 | Scottie Pippen | 97 | Stellar | 100k |
| 3/19/23 | Dwyane Wade | 99 | Prime | 300k |
| 3/19/23 | Vince Carter | 97 | Cosmic | 110k |
| 3/19/23 | Grant Hill | 99 | Bracket Busters | 450k |
| 3/19/23 | Jimmer Fredette | 99 | Bracket Busters | 140k |
| 3/19/23 | Jimmy Butler | 99 | Out of Position | 450k |
| 3/19/23 | Bill Russell | 99 | Out of Position | 400k |
| 3/19/23 | Tacko Fall | 95 | Out of Position | 300k |
MARCH 16, 2023
| Date | Name | OVR | Theme | Avg. Price |
| --- | --- | --- | --- | --- |
| 3/16/23 | Yao Ming | 97 | Eclipse | 700k |
| 3/16/23 | Kobe Bryant | 99 | Highlight Reel | 500k |
| 3/16/23 | LaMelo Ball | 99 | 16-Bit | 450k |
| 3/16/23 | LeBron James | 99 | NBA All-Star | 350k |
| 3/16/23 | David Robinson | 99 | Radiant | 350k |
| 3/16/23 | Kristaps Porzingis | 99 | 16-Bit | 600k |
| 3/16/23 | Tracy McGrady | 99 | Radiant | 750k |
| 3/16/23 | Anthony Davis | 99 | Highlight Reel | 200k |
| 3/16/23 | Gary Payton | 98 | Highlight Reel | 23k |
| 3/16/23 | Ben Simmons | 98 | Stellar | 100k |
| 3/16/23 | Magic Johnson | 97 | Alternate Reality | 100k |
| 3/16/23 | Giannis Antetokounmpo | 99 | NBA All-Star | 300k |
| 3/16/23 | Dino Radja | 95 | 16-Bit | 28k |
| 3/16/23 | Oscar Robertson | 99 | Prime | 120k |
| 3/16/23 | Scottie Pippen | 97 | Stellar | 100k |
| 3/16/23 | Jonathan Isaac | 97 | 16-Bit | 67k |
| 3/16/23 | Dwyane Wade | 99 | Prime | 250k |
| 3/16/23 | Vince Carter | 97 | Cosmic | 110k |
| 3/16/23 | Grant Hill | 99 | Bracket Busters | 500k |
| 3/16/23 | Jimmer Fredette | 99 | Bracket Busters | 350k |
MARCH 12, 2023

| Date | Name | OVR | Theme | Avg. Price |
| --- | --- | --- | --- | --- |
| 3/12/23 | Yao Ming | 97 | Eclipse | 700k |
| 3/12/23 | Kobe Bryant | 99 | Highlight Reel | 900k |
| 3/12/23 | LaMelo Ball | 99 | 16-Bit | 600k |
| 3/12/23 | LeBron James | 99 | NBA All-Star | 350k |
| 3/12/23 | David Robinson | 99 | Radiant | 500k |
| 3/12/23 | Kristaps Porzingis | 99 | 16-Bit | 650k |
| 3/12/23 | Tracy McGrady | 99 | Radiant | 880k |
| 3/12/23 | Anthony Davis | 99 | Highlight Reel | 450k |
| 3/12/23 | Gary Payton | 98 | Highlight Reel | 45k |
| 3/12/23 | Ben Simmons | 98 | Stellar | 115k |
| 3/12/23 | Magic Johnson | 97 | Alternate Reality | 150k |
| 3/12/23 | Giannis Antetokounmpo | 99 | NBA All-Star | 400k |
| 3/12/23 | Dino Radja | 95 | 16-Bit | 50k |
| 3/12/23 | Oscar Robertson | 99 | Prime | 100k |
| 3/12/23 | Scottie Pippen | 97 | Stellar | 100k |
| 3/12/23 | Jonathan Isaac | 97 | 16-Bit | 69k |
| 3/12/23 | Dwyane Wade | 99 | Prime | 220k |
| 3/12/23 | Vince Carter | 97 | Cosmic | 140k |
JANUARY 28, 2023

| Date | Player | OVR | Tier | Theme | Avg. Price |
| --- | --- | --- | --- | --- | --- |
| 1/28/23 | Dirk Nowitzki | 97 | GO | Cosmic | 400k |
| 1/28/23 | James Harden | 97 | GO | Cosmic | 700k |
| 1/28/23 | Vince Carter | 97 | GO | Cosmic | 600k |
| 1/28/23 | Andrei Kirilenko | 96 | PD | Cosmic | 53k |
| 1/28/23 | Karl-Anthony Towns | 96 | PD | Cosmic | 47k |
| 1/28/23 | Jason Terry | 94 | D | Cosmic | 8k |
| 1/28/23 | Caron Butler | 94 | D | Cosmic | 7.7k |
| 1/28/23 | Austin Reaves | 91 | A | Cosmic | 1.5k |
| 1/28/23 | Maurice Taylor | 91 | A | Cosmic | 1.8k |
| 1/28/23 | AJ Griffin | 91 | A | Cosmic | 1.6k |
| 1/28/23 | Yao Ming | 97 | GO | Eclipse | 2 Million |
| 1/28/23 | Ja Morant | 97 | GO | Eclipse | 150k |
| 1/28/23 | Kawhi Leonard | 97 | GO | Eclipse | 150k |
| 1/28/23 | Lamar Odom | 96 | PD | Eclipse | 29k |
| 1/28/23 | Jalen Green | 96 | PD | Eclipse | 24k |
| 1/28/23 | Roy Hibbert | 94 | D | Eclipse | 8k |
| 1/28/23 | Tyrese Maxey | 94 | D | Eclipse | 10k |
| 1/28/23 | Wesley Person | 91 | A | Eclipse | 1.9k |
| 1/28/23 | Gary Payton II | 91 | A | Eclipse | 1.8k |
| 1/28/23 | Devin Vassell | 91 | A | Eclipse | 2k |
| 1/28/23 | Zion Williamson | 97 | GO | Flight School | 300k |
| 1/28/23 | Jayson Tatum | 97 | GO | Flight School | 250k |
| 1/28/23 | Terry Dischinger | 97 | GO | Flash Forward | 200k |
| 1/28/23 | Bob Netolicky | 97 | GO | Flash Forward | 150k |
| 1/28/23 | Cazzie Russell | 97 | GO | Flash Forward | 91k |
| 1/28/23 | Dolph Schayes | 97 | GO | Flash Forward | 95k |
| 1/28/23 | Don Ohl | 97 | GO | Flash Forward | 95k |
| 1/28/23 | Cincinnatus Powell | 96 | PD | Flash Forward | 23k |
| 1/28/23 | Stephen Curry | 97 | GO | Fireworks | 120k |
| 1/28/23 | David Robinson | 96 | PD | Fireworks | 150k |
| 1/28/23 | Luol Deng | 94 | D | Fireworks | 18k |
| 1/28/23 | Michael Jordan | 97 | GO | Tis the Season | 100k |
| 1/28/23 | LeBron James | 96 | PD | Tis the Season | 140k |
| 1/28/23 | Kobe Bryant | 96 | PD | Tis the Season | 100k |
| 1/28/23 | Kevin Durant | 96 | PD | Tis the Season | 67k |
| 1/28/23 | Luka Doncic | 96 | PD | Tis the Season | 62k |
| 1/28/23 | Shai Gilgeous-Alexander | 94 | D | Tis the Season | 25k |
| 1/28/23 | Markelle Fultz | 91 | A | Tis the Season | 2k |
| 1/28/23 | Tacko Fall | 91 | A | Tis the Season | 2.5k |
| 1/28/23 | Shaquille O'Neal | 97 | GO | Zen | 150k |
| 1/28/23 | Carmelo Anthony | 96 | PD | Zen | 45k |
| 1/28/23 | Grant Hill | 95 | PD | Zen | 28k |
| 1/28/23 | Thurl Bailey | 94 | D | Zen | 8k |
| 1/28/23 | Tracy McGrady | 96 | PD | Ice | 83k |
| 1/28/23 | LaMelo Ball | 95 | PD | Ice | 65k |
| 1/28/23 | Aleksej Pokusevski | 91 | A | Ice | 2.3k |
| 1/28/23 | Giannis Antetokounmpo | 96 | PD | Fire | 100k |
| 1/28/23 | Lonzo Ball | 95 | PD | Fire | 48k |
| 1/28/23 | Paul George | 97 | GO | Special Edition | 120k |
| 1/28/23 | Penny Hardaway | 95 | PD | Transcendent | 100k |
| 1/28/23 | Magic Johnson | 95 | PD | Main Event | 100k |
| 1/28/23 | Ricky Davis | 95 | PD | Dreamer | 57k |
| 1/28/23 | DeMar DeRozan | 95 | PD | Pioneers | 84k |
| 1/28/23 | Kareem Abdul-Jabbar | 95 | PD | Pioneers | 200k |
| 1/28/23 | Dwight Howard | 95 | PD | Glitched | 100k |
JANUARY 25, 2023

| Date | Player | OVR | Tier | Theme | Avg. Price |
| --- | --- | --- | --- | --- | --- |
| 1/25/23 | Yao Ming | 97 | GO | Eclipse | 2 Million |
| 1/25/23 | Ja Morant | 97 | GO | Eclipse | 250k |
| 1/25/23 | Kawhi Leonard | 97 | GO | Eclipse | 100k |
| 1/25/23 | Lamar Odom | 96 | PD | Eclipse | 35k |
| 1/25/23 | Jalen Green | 96 | PD | Eclipse | 24k |
| 1/25/23 | Roy Hibbert | 94 | D | Eclipse | 7.7k |
| 1/25/23 | Tyrese Maxey | 94 | D | Eclipse | 9k |
| 1/25/23 | Wesley Person | 91 | A | Eclipse | 2k |
| 1/25/23 | Gary Payton II | 91 | A | Eclipse | 1.9k |
| 1/25/23 | Devin Vassell | 91 | A | Eclipse | 1.7k |
| 1/25/23 | Zion Williamson | 97 | GO | Flight School | 300k |
| 1/25/23 | Jayson Tatum | 97 | GO | Flight School | 350k |
| 1/25/23 | J.R. Smith | 97 | GO | Flight School | 100k |
| 1/25/23 | Andre Iguodala | 96 | PD | Flight School | 37k |
| 1/25/23 | Jason Richardson | 96 | PD | Flight School | 26k |
| 1/25/23 | Serge Ibaka | 94 | D | Flight School | 11k |
| 1/25/23 | Darryl Dawkins | 94 | D | Flight School | 7k |
| 1/25/23 | Juan Toscano | 91 | A | Flight School | 1.9k |
| 1/25/23 | Hamidou Diallo | 91 | A | Flight School | 1.8k |
| 1/25/23 | Kenyon Martin Jr. | 91 | A | Flight School | 2.1k |
| 1/25/23 | Terry Dischinger | 97 | GO | Flash Forward | 200k |
| 1/25/23 | Bob Netolicky | 97 | GO | Flash Forward | 200k |
| 1/25/23 | Cazzie Russell | 97 | GO | Flash Forward | 100k |
| 1/25/23 | Dolph Schayes | 97 | GO | Flash Forward | 100k |
| 1/25/23 | Don Ohl | 97 | GO | Flash Forward | 100k |
| 1/25/23 | Cincinnatus Powell | 96 | PD | Flash Forward | 27k |
| 1/25/23 | Stephen Curry | 97 | GO | Fireworks | 150k |
| 1/25/23 | David Robinson | 96 | PD | Fireworks | 150k |
| 1/25/23 | Luol Deng | 94 | D | Fireworks | 30k |
| 1/25/23 | Michael Jordan | 97 | GO | Tis the Season | 100k |
| 1/25/23 | LeBron James | 96 | PD | Tis the Season | 150k |
| 1/25/23 | Kobe Bryant | 96 | PD | Tis the Season | 100k |
| 1/25/23 | Kevin Durant | 96 | PD | Tis the Season | 80k |
| 1/25/23 | Luka Doncic | 96 | PD | Tis the Season | 70k |
| 1/25/23 | Shai Gilgeous-Alexander | 94 | D | Tis the Season | 28k |
| 1/25/23 | Markelle Fultz | 91 | A | Tis the Season | 2.1k |
| 1/25/23 | Tacko Fall | 91 | A | Tis the Season | 3.2k |
| 1/25/23 | Shaquille O'Neal | 97 | GO | Zen | 150k |
| 1/25/23 | Carmelo Anthony | 96 | PD | Zen | 47k |
| 1/25/23 | Grant Hill | 95 | PD | Zen | 25k |
| 1/25/23 | Thurl Bailey | 94 | D | Zen | 9k |
| 1/25/23 | Tracy McGrady | 96 | PD | Ice | 97k |
| 1/25/23 | LaMelo Ball | 95 | PD | Ice | 80k |
| 1/25/23 | Aleksej Pokusevski | 91 | A | Ice | 2k |
| 1/25/23 | Giannis Antetokounmpo | 96 | PD | Fire | 140k |
| 1/25/23 | Lonzo Ball | 95 | PD | Fire | 60k |
| 1/25/23 | Paul George | 97 | GO | Special Edition | 110k |
| 1/25/23 | Penny Hardaway | 95 | PD | Transcendent | 130k |
| 1/25/23 | Magic Johnson | 95 | PD | Main Event | 170k |
| 1/25/23 | Ricky Davis | 95 | PD | Dreamer | 70k |
| 1/25/23 | DeMar DeRozan | 95 | PD | Pioneers | 98k |
| 1/25/23 | Kareem Abdul-Jabbar | 95 | PD | Pioneers | 150k |
| 1/25/23 | Dwight Howard | 95 | PD | Glitched | 140k |
JANUARY 22, 2023

| Date | Player | OVR | Tier | Theme | Avg. Price |
| --- | --- | --- | --- | --- | --- |
| 1/22/23 | Yao Ming | 97 | GO | Eclipse | 2 Million |
| 1/22/23 | Ja Morant | 97 | GO | Eclipse | 250k |
| 1/22/23 | Kawhi Leonard | 97 | GO | Eclipse | 160k |
| 1/22/23 | Lamar Odom | 96 | PD | Eclipse | 40k |
| 1/22/23 | Jalen Green | 96 | PD | Eclipse | 23k |
| 1/22/23 | Roy Hibbert | 94 | D | Eclipse | 7.7k |
| 1/22/23 | Tyrese Maxey | 94 | D | Eclipse | 8k |
| 1/22/23 | Wesley Person | 91 | A | Eclipse | 1.7k |
| 1/22/23 | Gary Payton II | 91 | A | Eclipse | 1.7k |
| 1/22/23 | Devin Vassell | 91 | A | Eclipse | 1.8k |
| 1/22/23 | Zion Williamson | 97 | GO | Flight School | 500k |
| 1/22/23 | Jayson Tatum | 97 | GO | Flight School | 370k |
| 1/22/23 | J.R. Smith | 97 | GO | Flight School | 100k |
| 1/22/23 | Andre Iguodala | 96 | PD | Flight School | 45k |
| 1/22/23 | Jason Richardson | 96 | PD | Flight School | 24k |
| 1/22/23 | Serge Ibaka | 94 | D | Flight School | 13k |
| 1/22/23 | Darryl Dawkins | 94 | D | Flight School | 8k |
| 1/22/23 | Juan Toscano | 91 | A | Flight School | 1.9k |
| 1/22/23 | Hamidou Diallo | 91 | A | Flight School | 2k |
| 1/22/23 | Kenyon Martin Jr. | 91 | A | Flight School | 2k |
| 1/22/23 | Terry Dischinger | 97 | GO | Flash Forward | 250k |
| 1/22/23 | Bob Netolicky | 97 | GO | Flash Forward | 250k |
| 1/22/23 | Cazzie Russell | 97 | GO | Flash Forward | 100k |
| 1/22/23 | Dolph Schayes | 97 | GO | Flash Forward | 130k |
| 1/22/23 | Don Ohl | 97 | GO | Flash Forward | 100k |
| 1/22/23 | Cincinnatus Powell | 96 | PD | Flash Forward | 30k |
| 1/22/23 | Stephen Curry | 97 | GO | Fireworks | 100k |
| 1/22/23 | David Robinson | 96 | PD | Fireworks | 150k |
| 1/22/23 | Luol Deng | 94 | D | Fireworks | 25k |
| 1/22/23 | Michael Jordan | 97 | GO | Tis the Season | 120k |
| 1/22/23 | LeBron James | 96 | PD | Tis the Season | 115k |
| 1/22/23 | Kobe Bryant | 96 | PD | Tis the Season | 100k |
| 1/22/23 | Kevin Durant | 96 | PD | Tis the Season | 74k |
| 1/22/23 | Luka Doncic | 96 | PD | Tis the Season | 80k |
| 1/22/23 | Shai Gilgeous-Alexander | 94 | D | Tis the Season | 29k |
| 1/22/23 | Markelle Fultz | 91 | A | Tis the Season | 2k |
| 1/22/23 | Tacko Fall | 91 | A | Tis the Season | 5k |
| 1/22/23 | Shaquille O'Neal | 97 | GO | Zen | 170k |
| 1/22/23 | Carmelo Anthony | 96 | PD | Zen | 45k |
| 1/22/23 | Grant Hill | 95 | PD | Zen | 27k |
| 1/22/23 | Thurl Bailey | 94 | D | Zen | 8k |
| 1/22/23 | Tracy McGrady | 96 | PD | Ice | 93k |
| 1/22/23 | LaMelo Ball | 95 | PD | Ice | 85k |
| 1/22/23 | Aleksej Pokusevski | 91 | A | Ice | 2k |
| 1/22/23 | Giannis Antetokounmpo | 96 | PD | Fire | 140k |
| 1/22/23 | Lonzo Ball | 95 | PD | Fire | 52k |
| 1/22/23 | Paul George | 97 | GO | Special Edition | 100k |
| 1/22/23 | Penny Hardaway | 95 | PD | Transcendent | 140k |
| 1/22/23 | Magic Johnson | 95 | PD | Main Event | 150k |
| 1/22/23 | Ricky Davis | 95 | PD | Dreamer | 72k |
| 1/22/23 | DeMar DeRozan | 95 | PD | Pioneers | 100k |
| 1/22/23 | Kareem Abdul-Jabbar | 95 | PD | Pioneers | 130k |
| 1/22/23 | Dwight Howard | 95 | PD | Glitched | 140k |
JANUARY 17, 2023

| Date | Player | OVR | Tier | Theme | Avg. Price |
| --- | --- | --- | --- | --- | --- |
| 1/17/23 | Zion Williamson | 97 | GO | Flight School | 500k |
| 1/17/23 | Jayson Tatum | 97 | GO | Flight School | 500k |
| 1/17/23 | J.R. Smith | 97 | GO | Flight School | 150k |
| 1/17/23 | Andre Iguodala | 96 | PD | Flight School | 40k |
| 1/17/23 | Jason Richardson | 96 | PD | Flight School | 25k |
| 1/17/23 | Serge Ibaka | 94 | D | Flight School | 11k |
| 1/17/23 | Darryl Dawkins | 94 | D | Flight School | 7k |
| 1/17/23 | Juan Toscano | 91 | A | Flight School | 2k |
| 1/17/23 | Hamidou Diallo | 91 | A | Flight School | 1.8k |
| 1/17/23 | Kenyon Martin Jr. | 91 | A | Flight School | 2.1k |
| 1/17/23 | Terry Dischinger | 97 | GO | Flash Forward | 300k |
| 1/17/23 | Bob Netolicky | 97 | GO | Flash Forward | 200k |
| 1/17/23 | Cazzie Russell | 97 | GO | Flash Forward | 100k |
| 1/17/23 | Dolph Schayes | 97 | GO | Flash Forward | 100k |
| 1/17/23 | Don Ohl | 97 | GO | Flash Forward | 150k |
| 1/17/23 | George Mikan | 97 | GO | Flash Forward | 93k |
| 1/17/23 | Cincinnatus Powell | 96 | PD | Flash Forward | 38k |
| 1/17/23 | Richie Guerin | 96 | PD | Flash Forward | 25k |
| 1/17/23 | Wayne Embry | 96 | PD | Flash Forward | 26k |
| 1/17/23 | Bailey Howell | 96 | PD | Flash Forward | 26k |
| 1/17/23 | Bob Cousy | 96 | PD | Flash Forward | 24k |
| 1/17/23 | Jo Jo White | 96 | PD | Flash Forward | 25k |
| 1/17/23 | Stephen Curry | 97 | GO | Fireworks | 150k |
| 1/17/23 | David Robinson | 96 | PD | Fireworks | 210k |
| 1/17/23 | Luol Deng | 94 | D | Fireworks | 30k |
| 1/17/23 | Michael Jordan | 97 | GO | Tis the Season | 120k |
| 1/17/23 | LeBron James | 96 | PD | Tis the Season | 120k |
| 1/17/23 | Kobe Bryant | 96 | PD | Tis the Season | 100k |
| 1/17/23 | Kevin Durant | 96 | PD | Tis the Season | 99k |
| 1/17/23 | Luka Doncic | 96 | PD | Tis the Season | 100k |
| 1/17/23 | Shai Gilgeous-Alexander | 94 | D | Tis the Season | 33k |
| 1/17/23 | Markelle Fultz | 91 | A | Tis the Season | 2.3k |
| 1/17/23 | Tacko Fall | 91 | A | Tis the Season | 3.1k |
| 1/17/23 | Shaquille O'Neal | 97 | GO | Zen | 175k |
| 1/17/23 | Carmelo Anthony | 96 | PD | Zen | 60k |
| 1/17/23 | Grant Hill | 95 | PD | Zen | 22k |
| 1/17/23 | Thurl Bailey | 94 | D | Zen | 9k |
| 1/17/23 | Tracy McGrady | 96 | PD | Ice | 100k |
| 1/17/23 | LaMelo Ball | 95 | PD | Ice | 100k |
| 1/17/23 | Aleksej Pokusevski | 91 | A | Ice | 2.2k |
| 1/17/23 | Giannis Antetokounmpo | 96 | PD | Fire | 130k |
| 1/17/23 | Lonzo Ball | 95 | PD | Fire | 82k |
| 1/17/23 | Paul George | 97 | GO | Special Edition | 110k |
| 1/17/23 | Penny Hardaway | 95 | PD | Transcendent | 100k |
| 1/17/23 | Kristaps Porzingis | 94 | D | Transcendent | 24k |
| 1/17/23 | Magic Johnson | 95 | PD | Main Event | 230k |
| 1/17/23 | Ricky Davis | 95 | PD | Dreamer | 80k |
| 1/17/23 | DeMar DeRozan | 95 | PD | Pioneers | 200k |
| 1/17/23 | Kareem Abdul-Jabbar | 95 | PD | Pioneers | 250k |
| 1/17/23 | Hakeem Olajuwon | 96 | PD | Glitched | 100k |
| 1/17/23 | Dwight Howard | 95 | PD | Glitched | 100k |
JANUARY 15, 2023

| Date | Player | OVR | Tier | Theme | Avg. Price |
| --- | --- | --- | --- | --- | --- |
| 1/15/23 | Zion Williamson | 97 | GO | Flight School | 500k |
| 1/15/23 | Jayson Tatum | 97 | GO | Flight School | 400k |
| 1/15/23 | J.R. Smith | 97 | GO | Flight School | 175k |
| 1/15/23 | Andre Iguodala | 96 | PD | Flight School | 50k |
| 1/15/23 | Jason Richardson | 96 | PD | Flight School | 28k |
| 1/15/23 | Serge Ibaka | 94 | D | Flight School | 11k |
| 1/15/23 | Darryl Dawkins | 94 | D | Flight School | 7k |
| 1/15/23 | Juan Toscano | 91 | A | Flight School | 1.8k |
| 1/15/23 | Hamidou Diallo | 91 | A | Flight School | 1.8k |
| 1/15/23 | Kenyon Martin Jr. | 91 | A | Flight School | 2k |
| 1/15/23 | Terry Dischinger | 97 | GO | Flash Forward | 200k |
| 1/15/23 | Bob Netolicky | 97 | GO | Flash Forward | 250k |
| 1/15/23 | Cazzie Russell | 97 | GO | Flash Forward | 100k |
| 1/15/23 | Dolph Schayes | 97 | GO | Flash Forward | 110k |
| 1/15/23 | Don Ohl | 97 | GO | Flash Forward | 110k |
| 1/15/23 | George Mikan | 97 | GO | Flash Forward | 95k |
| 1/15/23 | Cincinnatus Powell | 96 | PD | Flash Forward | 30k |
| 1/15/23 | Richie Guerin | 96 | PD | Flash Forward | 30k |
| 1/15/23 | Wayne Embry | 96 | PD | Flash Forward | 30k |
| 1/15/23 | Bailey Howell | 96 | PD | Flash Forward | 30k |
| 1/15/23 | Bob Cousy | 96 | PD | Flash Forward | 30k |
| 1/15/23 | Jo Jo White | 96 | PD | Flash Forward | 30k |
| 1/15/23 | Stephen Curry | 97 | GO | Fireworks | 200k |
| 1/15/23 | David Robinson | 96 | PD | Fireworks | 200k |
| 1/15/23 | Luol Deng | 94 | D | Fireworks | 35k |
| 1/15/23 | Michael Jordan | 97 | GO | Tis the Season | 150k |
| 1/15/23 | LeBron James | 96 | PD | Tis the Season | 130k |
| 1/15/23 | Kobe Bryant | 96 | PD | Tis the Season | 100k |
| 1/15/23 | Kevin Durant | 96 | PD | Tis the Season | 90k |
| 1/15/23 | Luka Doncic | 96 | PD | Tis the Season | 80k |
| 1/15/23 | Shai Gilgeous-Alexander | 94 | D | Tis the Season | 38k |
| 1/15/23 | Markelle Fultz | 91 | A | Tis the Season | 2k |
| 1/15/23 | Tacko Fall | 91 | A | Tis the Season | 3k |
| 1/15/23 | Shaquille O'Neal | 97 | GO | Zen | 100k |
| 1/15/23 | Carmelo Anthony | 96 | PD | Zen | 65k |
| 1/15/23 | Grant Hill | 95 | PD | Zen | 30k |
| 1/15/23 | Thurl Bailey | 94 | D | Zen | 15k |
| 1/15/23 | Tracy McGrady | 96 | PD | Ice | 80k |
| 1/15/23 | LaMelo Ball | 95 | PD | Ice | 93k |
| 1/15/23 | Aleksej Pokusevski | 91 | A | Ice | 2.5k |
| 1/15/23 | Giannis Antetokounmpo | 96 | PD | Fire | 120k |
| 1/15/23 | Lonzo Ball | 95 | PD | Fire | 70k |
| 1/15/23 | Paul George | 97 | GO | Special Edition | 120k |
| 1/15/23 | Penny Hardaway | 95 | PD | Transcendent | 110k |
| 1/15/23 | Kristaps Porzingis | 94 | D | Transcendent | 26k |
| 1/15/23 | Magic Johnson | 95 | PD | Main Event | 150k |
| 1/15/23 | Ricky Davis | 95 | PD | Dreamer | 75k |
| 1/15/23 | DeMar DeRozan | 95 | PD | Pioneers | 400k |
| 1/15/23 | Kareem Abdul-Jabbar | 95 | PD | Pioneers | 250k |
| 1/15/23 | Hakeem Olajuwon | 96 | PD | Glitched | 100k |
| 1/15/23 | Dwight Howard | 95 | PD | Glitched | 100k |
JANUARY 13, 2023

| Date | Player | OVR | Tier | Theme | Average Price |
| --- | --- | --- | --- | --- | --- |
| 1/13/23 | Zion Williamson | 97 | GO | Flight School | 600k |
| 1/13/23 | Jayson Tatum | 97 | GO | Flight School | 400k |
| 1/13/23 | J.R. Smith | 97 | GO | Flight School | 250k |
| 1/13/23 | Andre Iguodala | 96 | PD | Flight School | 70k |
| 1/13/23 | Jason Richardson | 96 | PD | Flight School | 30k |
| 1/13/23 | Serge Ibaka | 94 | D | Flight School | 11k |
| 1/13/23 | Darryl Dawkins | 94 | D | Flight School | 8k |
| 1/13/23 | Juan Toscano | 91 | A | Flight School | 2k |
| 1/13/23 | Hamidou Diallo | 91 | A | Flight School | 2k |
| 1/13/23 | Kenyon Martin Jr. | 91 | A | Flight School | 2k |
| 1/13/23 | Terry Dischinger | 97 | GO | Flash Forward | 300k |
| 1/13/23 | Bob Netolicky | 97 | GO | Flash Forward | 250k |
| 1/13/23 | Cazzie Russell | 97 | GO | Flash Forward | 100k |
| 1/13/23 | Dolph Schayes | 97 | GO | Flash Forward | 100k |
| 1/13/23 | Don Ohl | 97 | GO | Flash Forward | 110k |
| 1/13/23 | George Mikan | 97 | GO | Flash Forward | 72k |
| 1/13/23 | Cincinnatus Powell | 96 | PD | Flash Forward | 35k |
| 1/13/23 | Richie Guerin | 96 | PD | Flash Forward | 15k |
| 1/13/23 | Wayne Embry | 96 | PD | Flash Forward | 15k |
| 1/13/23 | Bailey Howell | 96 | PD | Flash Forward | 17k |
| 1/13/23 | Bob Cousy | 96 | PD | Flash Forward | 14k |
| 1/13/23 | Jo Jo White | 96 | PD | Flash Forward | 15k |
| 1/13/23 | Stephen Curry | 97 | GO | Fireworks | 200k |
| 1/13/23 | David Robinson | 96 | PD | Fireworks | 200k |
| 1/13/23 | Luol Deng | 94 | D | Fireworks | 35k |
| 1/13/23 | Michael Jordan | 97 | GO | Tis the Season | 150k |
| 1/13/23 | LeBron James | 96 | PD | Tis the Season | 130k |
| 1/13/23 | Kobe Bryant | 96 | PD | Tis the Season | 100k |
| 1/13/23 | Kevin Durant | 96 | PD | Tis the Season | 90k |
| 1/13/23 | Luka Doncic | 96 | PD | Tis the Season | 80k |
| 1/13/23 | Shai Gilgeous-Alexander | 94 | D | Tis the Season | 38k |
| 1/13/23 | Markelle Fultz | 91 | A | Tis the Season | 2k |
| 1/13/23 | Tacko Fall | 91 | A | Tis the Season | 3k |
| 1/13/23 | Shaquille O'Neal | 97 | GO | Zen | 100k |
| 1/13/23 | Carmelo Anthony | 96 | PD | Zen | 65k |
| 1/13/23 | Grant Hill | 95 | PD | Zen | 25k |
| 1/13/23 | Thurl Bailey | 94 | D | Zen | 13k |
| 1/13/23 | Tracy McGrady | 96 | PD | Ice | 80k |
| 1/13/23 | LaMelo Ball | 95 | PD | Ice | 93k |
| 1/13/23 | Aleksej Pokusevski | 91 | A | Ice | 2.5k |
| 1/13/23 | Giannis Antetokounmpo | 96 | PD | Fire | 150k |
| 1/13/23 | Lonzo Ball | 95 | PD | Fire | 60k |
| 1/13/23 | Paul George | 97 | GO | Special Edition | 120k |
| 1/13/23 | Penny Hardaway | 95 | PD | Transcendent | 150k |
| 1/13/23 | Kristaps Porzingis | 94 | D | Transcendent | 26k |
| 1/13/23 | Magic Johnson | 95 | PD | Main Event | 100k |
| 1/13/23 | Ricky Davis | 95 | PD | Dreamer | 60k |
| 1/13/23 | DeMar DeRozan | 95 | PD | Pioneers | 400k |
| 1/13/23 | Kareem Abdul-Jabbar | 95 | PD | Pioneers | 200k |
| 1/13/23 | Hakeem Olajuwon | 96 | PD | Glitched | 100k |
| 1/13/23 | Dwight Howard | 95 | PD | Glitched | 100k |
JANUARY 10, 2023

| Date | Player | OVR | Tier | Theme | Avg. Bid | Buy Now |
| --- | --- | --- | --- | --- | --- | --- |
| 1/10/23 | Terry Dischinger | 97 | GO | Flash Forward | 400k | N/A |
| 1/10/23 | Bob Netolicky | 97 | GO | Flash Forward | 400k | N/A |
| 1/10/23 | Cazzie Russell | 97 | GO | Flash Forward | 200k | N/A |
| 1/10/23 | Dolph Schayes | 97 | GO | Flash Forward | 150k | N/A |
| 1/10/23 | Don Ohl | 97 | GO | Flash Forward | 130k | N/A |
| 1/10/23 | George Mikan | 97 | GO | Flash Forward | 85k | 85k |
| 1/10/23 | Cincinnatus Powell | 96 | PD | Flash Forward | 48k | 48k |
| 1/10/23 | Richie Guerin | 96 | PD | Flash Forward | 9.5k | 9.5k |
| 1/10/23 | Wayne Embry | 96 | PD | Flash Forward | 20k | 20k |
| 1/10/23 | Bailey Howell | 96 | PD | Flash Forward | 24k | 24k |
| 1/10/23 | Bob Cousy | 96 | PD | Flash Forward | 11k | 11k |
| 1/10/23 | Jo Jo White | 96 | PD | Flash Forward | 10k | 10k |
| 1/10/23 | Stephen Curry | 97 | GO | Fireworks | 200k | N/A |
| 1/10/23 | David Robinson | 96 | PD | Fireworks | 170k | N/A |
| 1/10/23 | Paolo Banchero | 95 | PD | Fireworks | 42k | 42k |
| 1/10/23 | Luol Deng | 94 | D | Fireworks | 35k | 35k |
| 1/10/23 | Terrance Ross | 94 | D | Fireworks | 8k | 8k |
| 1/10/23 | Morris Peterson | 93 | D | Fireworks | 7k | 7k |
| 1/10/23 | Stromile Swift | 91 | A | Fireworks | 2.5k | 2.7k |
| 1/10/23 | Jeremy Sochan | 91 | A | Fireworks | 2k | 2k |
| 1/10/23 | Kevin Porter Jr. | 91 | A | Fireworks | 3k | 3k |
| 1/10/23 | Michael Jordan | 97 | GO | Tis the Season | 180k | N/A |
| 1/10/23 | LeBron James | 96 | PD | Tis the Season | 200k | N/A |
| 1/10/23 | Kobe Bryant | 96 | PD | Tis the Season | 170k | N/A |
| 1/10/23 | Kevin Durant | 96 | PD | Tis the Season | 95k | 95k |
| 1/10/23 | Luka Doncic | 96 | PD | Tis the Season | 93k | 93k |
| 1/10/23 | Shai Gilgeous-Alexander | 94 | D | Tis the Season | 38k | 38k |
| 1/10/23 | Cameron Reddish | 91 | A | Tis the Season | 3k | 3k |
| 1/10/23 | Markelle Fultz | 91 | A | Tis the Season | 3.7k | 3.7k |
| 1/10/23 | Tacko Fall | 91 | A | Tis the Season | 5k | 5k |
| 1/10/23 | Shaquille O'Neal | 97 | GO | Zen | 170k | N/A |
| 1/10/23 | Carmelo Anthony | 96 | PD | Zen | 65k | 65k |
| 1/10/23 | Grant Hill | 95 | PD | Zen | 38k | 38k |
| 1/10/23 | Thurl Bailey | 94 | D | Zen | 14k | 14k |
| 1/10/23 | Tracy McGrady | 96 | PD | Ice | 100k | N/A |
| 1/10/23 | LaMelo Ball | 95 | PD | Ice | 95k | 95k |
| 1/10/23 | George Gervin | 94 | D | Ice | 7k | 7k |
| 1/10/23 | Aleksej Pokusevski | 91 | A | Ice | 2.5k | 2.5k |
| 1/10/23 | Giannis Antetokounmpo | 96 | PD | Fire | 180k | N/A |
| 1/10/23 | Lonzo Ball | 95 | PD | Fire | 50k | 50k |
| 1/10/23 | Rudy Gay | 94 | D | Fire | 9k | 9k |
| 1/10/23 | Paul George | 97 | GO | Special Edition | 120k | N/A |
| 1/10/23 | Penny Hardaway | 95 | PD | Transcendent | 150k | N/A |
| 1/10/23 | Kristaps Porzingis | 94 | D | Transcendent | 30k | 30k |
| 1/10/23 | Magic Johnson | 95 | PD | Main Event | 150k | N/A |
| 1/10/23 | Klay Thompson | 95 | PD | Main Event | 73k | 73k |
| 1/10/23 | Magic Johnson | 94 | D | Main Event | 14k | 14k |
| 1/10/23 | Ricky Davis | 95 | PD | Dreamer | 84k | 84k |
| 1/10/23 | DeMar DeRozan | 95 | PD | Pioneers | 700k | N/A |
| 1/10/23 | Kareem Abdul-Jabbar | 95 | PD | Pioneers | 200k | N/A |
| 1/10/23 | Hakeem Olajuwon | 96 | PD | Glitched | 100k | 100k |
| 1/10/23 | Dwight Howard | 95 | PD | Glitched | 100k | 100k |
JANUARY 8, 2023

| Date | Player | OVR | Tier | Theme | Avg. Bid | Buy Now |
| --- | --- | --- | --- | --- | --- | --- |
| 1/8/23 | Terry Dischinger | 97 | GO | Flash Forward | 400k | N/A |
| 1/8/23 | Bob Netolicky | 97 | GO | Flash Forward | 400k | N/A |
| 1/8/23 | Cazzie Russell | 97 | GO | Flash Forward | 200k | N/A |
| 1/8/23 | Dolph Schayes | 97 | GO | Flash Forward | 150k | N/A |
| 1/8/23 | Don Ohl | 97 | GO | Flash Forward | 130k | N/A |
| 1/8/23 | George Mikan | 97 | GO | Flash Forward | 130k | N/A |
| 1/8/23 | Cincinnatus Powell | 96 | PD | Flash Forward | 62k | 62k |
| 1/8/23 | Richie Guerin | 96 | PD | Flash Forward | 10.7k | 10.7k |
| 1/8/23 | Wayne Embry | 96 | PD | Flash Forward | 29k | 29k |
| 1/8/23 | Bailey Howell | 96 | PD | Flash Forward | 20k | 20k |
| 1/8/23 | Bob Cousy | 96 | PD | Flash Forward | 11k | 11k |
| 1/8/23 | Jo Jo White | 96 | PD | Flash Forward | 10k | 10k |
| 1/8/23 | Stephen Curry | 97 | GO | Fireworks | 200k | N/A |
| 1/8/23 | David Robinson | 96 | PD | Fireworks | 250k | N/A |
| 1/8/23 | Paolo Banchero | 95 | PD | Fireworks | 58k | 58k |
| 1/8/23 | Luol Deng | 94 | D | Fireworks | 60k | 60k |
| 1/8/23 | Terrance Ross | 94 | D | Fireworks | 10k | 10k |
| 1/8/23 | Morris Peterson | 93 | D | Fireworks | 9k | 9k |
| 1/8/23 | Stromile Swift | 91 | A | Fireworks | 2.7k | 2.7k |
| 1/8/23 | Jeremy Sochan | 91 | A | Fireworks | 2.2k | 2.2k |
| 1/8/23 | Kevin Porter Jr. | 91 | A | Fireworks | 3.5k | 3.5k |
| 1/8/23 | Michael Jordan | 97 | GO | Tis the Season | 180k | N/A |
| 1/8/23 | LeBron James | 96 | PD | Tis the Season | 120k | N/A |
| 1/8/23 | Kobe Bryant | 96 | PD | Tis the Season | 170k | N/A |
| 1/8/23 | Kevin Durant | 96 | PD | Tis the Season | 95k | 95k |
| 1/8/23 | Luka Doncic | 96 | PD | Tis the Season | 93k | 93k |
| 1/8/23 | Shai Gilgeous-Alexander | 94 | D | Tis the Season | 38k | 38k |
| 1/8/23 | Cameron Reddish | 91 | A | Tis the Season | 3k | 3k |
| 1/8/23 | Markelle Fultz | 91 | A | Tis the Season | 3.7k | 3.7k |
| 1/8/23 | Tacko Fall | 91 | A | Tis the Season | 5k | 5k |
| 1/8/23 | Shaquille O'Neal | 97 | GO | Zen | 250k | N/A |
| 1/8/23 | Carmelo Anthony | 96 | PD | Zen | 70k | 70k |
| 1/8/23 | Grant Hill | 95 | PD | Zen | 38k | 38k |
| 1/8/23 | Thurl Bailey | 94 | D | Zen | 14k | 14k |
| 1/8/23 | Tracy McGrady | 96 | PD | Ice | 100k | N/A |
| 1/8/23 | LaMelo Ball | 95 | PD | Ice | 100k | N/A |
| 1/8/23 | George Gervin | 94 | D | Ice | 7k | 7k |
| 1/8/23 | Aleksej Pokusevski | 91 | A | Ice | 2.5k | 2.5k |
| 1/8/23 | Giannis Antetokounmpo | 96 | PD | Fire | 250k | N/A |
| 1/8/23 | Lonzo Ball | 95 | PD | Fire | 60k | 60k |
| 1/8/23 | Rudy Gay | 94 | D | Fire | 9k | 9k |
| 1/8/23 | Paul George | 97 | GO | Special Edition | 120k | N/A |
| 1/8/23 | Penny Hardaway | 95 | PD | Transcendent | 130k | N/A |
| 1/8/23 | Kristaps Porzingis | 94 | D | Transcendent | 30k | 30k |
| 1/8/23 | Magic Johnson | 95 | PD | Main Event | 180k | N/A |
| 1/8/23 | Klay Thompson | 95 | PD | Main Event | 65k | 65k |
| 1/8/23 | Magic Johnson | 94 | D | Main Event | 14k | 14k |
| 1/8/23 | Ricky Davis | 95 | PD | Dreamer | 80k | 80k |
| 1/8/23 | DeMar DeRozan | 95 | PD | Pioneers | 500k | N/A |
| 1/8/23 | Kareem Abdul-Jabbar | 95 | PD | Pioneers | 200k | N/A |
| 1/8/23 | Hakeem Olajuwon | 96 | PD | Glitched | 100k | 100k |
| 1/8/23 | Dwight Howard | 95 | PD | Glitched | 100k | N/A |
JANUARY 6, 2023

| Date | Player | OVR | Tier | Theme | Avg. Bid | Buy Now |
| --- | --- | --- | --- | --- | --- | --- |
| 1/6/23 | Terry Dischinger | 97 | GO | Flash Forward | 800k | N/A |
| 1/6/23 | Bob Netolicky | 97 | GO | Flash Forward | 500k | N/A |
| 1/6/23 | Cazzie Russell | 97 | GO | Flash Forward | 400k | N/A |
| 1/6/23 | Dolph Schayes | 97 | GO | Flash Forward | 300k | N/A |
| 1/6/23 | Don Ohl | 97 | GO | Flash Forward | 180k | N/A |
| 1/6/23 | George Mikan | 97 | GO | Flash Forward | 130k | N/A |
| 1/6/23 | Cincinnatus Powell | 96 | PD | Flash Forward | 80k | 80k |
| 1/6/23 | Richie Guerin | 96 | PD | Flash Forward | 22k | 22k |
| 1/6/23 | Wayne Embry | 96 | PD | Flash Forward | 28k | 28k |
| 1/6/23 | Bailey Howell | 96 | PD | Flash Forward | 28k | 28k |
| 1/6/23 | Bob Cousy | 96 | PD | Flash Forward | 22k | 22k |
| 1/6/23 | Jo Jo White | 96 | PD | Flash Forward | 22k | 22k |
| 1/6/23 | Stephen Curry | 97 | GO | Fireworks | 200k | N/A |
| 1/6/23 | David Robinson | 96 | PD | Fireworks | 250k | N/A |
| 1/6/23 | Paolo Banchero | 95 | PD | Fireworks | 38k | 38k |
| 1/6/23 | Luol Deng | 94 | D | Fireworks | 48k | 48k |
| 1/6/23 | Terrance Ross | 94 | D | Fireworks | 6.3k | 6.3k |
| 1/6/23 | Morris Peterson | 93 | D | Fireworks | 6k | 6k |
| 1/6/23 | Stromile Swift | 91 | A | Fireworks | 2.2k | 2.2k |
| 1/6/23 | Jeremy Sochan | 91 | A | Fireworks | 2.2k | 2.2k |
| 1/6/23 | Kevin Porter Jr. | 91 | A | Fireworks | 2.3k | 2.3k |
| 1/6/23 | Michael Jordan | 97 | GO | Tis the Season | 100k | N/A |
| 1/6/23 | LeBron James | 96 | PD | Tis the Season | 120k | N/A |
| 1/6/23 | Kobe Bryant | 96 | PD | Tis the Season | 120k | N/A |
| 1/6/23 | Kevin Durant | 96 | PD | Tis the Season | 75k | 75k |
| 1/6/23 | Luka Doncic | 96 | PD | Tis the Season | 90k | 90k |
| 1/6/23 | Shai Gilgeous-Alexander | 94 | D | Tis the Season | 28k | 28k |
| 1/6/23 | Cameron Reddish | 91 | A | Tis the Season | 2.3k | 2.3k |
| 1/6/23 | Markelle Fultz | 91 | A | Tis the Season | 2.8k | 2.8k |
| 1/6/23 | Tacko Fall | 91 | A | Tis the Season | 2.9k | 2.9k |
| 1/6/23 | Shaquille O'Neal | 97 | GO | Zen | 200k | N/A |
| 1/6/23 | Carmelo Anthony | 96 | PD | Zen | 60k | 60k |
| 1/6/23 | Grant Hill | 95 | PD | Zen | 30k | 30k |
| 1/6/23 | Thurl Bailey | 94 | D | Zen | 23k | 23k |
| 1/6/23 | Tracy McGrady | 96 | PD | Ice | 100k | N/A |
| 1/6/23 | LaMelo Ball | 95 | PD | Ice | 100k | 100k |
| 1/6/23 | George Gervin | 94 | D | Ice | 6.5k | 6.5k |
| 1/6/23 | Aleksej Pokusevski | 91 | A | Ice | 2k | 2k |
| 1/6/23 | Giannis Antetokounmpo | 96 | PD | Fire | 250k | N/A |
| 1/6/23 | Lonzo Ball | 95 | PD | Fire | 50k | 50k |
| 1/6/23 | Rudy Gay | 94 | D | Fire | 6.5k | 6.5k |
| 1/6/23 | Paul George | 97 | GO | Special Edition | 130k | N/A |
| 1/6/23 | Penny Hardaway | 95 | PD | Transcendent | 150k | N/A |
| 1/6/23 | Kristaps Porzingis | 94 | D | Transcendent | 22k | 22k |
| 1/6/23 | Magic Johnson | 95 | PD | Main Event | 150k | N/A |
| 1/6/23 | Klay Thompson | 95 | PD | Main Event | 55k | 55k |
| 1/6/23 | Magic Johnson | 94 | D | Main Event | 12k | 12k |
| 1/6/23 | Ricky Davis | 95 | PD | Dreamer | 80k | 80k |
| 1/6/23 | DeMar DeRozan | 95 | PD | Pioneers | 500k | N/A |
| 1/6/23 | Kareem Abdul-Jabbar | 95 | PD | Pioneers | 200k | N/A |
| 1/6/23 | Hakeem Olajuwon | 96 | PD | Glitched | 100k | 100k |
| 1/6/23 | Dwight Howard | 95 | PD | Glitched | 100k | 100k |
JANUARY 3, 2023

| Date | Player | OVR | Tier | Theme | Average Bid | Buy Now |
| --- | --- | --- | --- | --- | --- | --- |
| 1/3/23 | Stephen Curry | 97 | GO | Fireworks | 250k | N/A |
| 1/3/23 | David Robinson | 96 | PD | Fireworks | 250k | N/A |
| 1/3/23 | Paolo Banchero | 95 | PD | Fireworks | 55k | 55k |
| 1/3/23 | Luol Deng | 94 | D | Fireworks | 80k | 80k |
| 1/3/23 | Terrance Ross | 94 | D | Fireworks | 9k | 9k |
| 1/3/23 | Morris Peterson | 93 | D | Fireworks | 7k | 7k |
| 1/3/23 | Stromile Swift | 91 | A | Fireworks | 1.9k | 1.9k |
| 1/3/23 | Jeremy Sochan | 91 | A | Fireworks | 1.9k | 1.9k |
| 1/3/23 | Kevin Porter Jr. | 91 | A | Fireworks | 2k | 2k |
| 1/3/23 | Michael Jordan | 97 | GO | Tis the Season | 175k | N/A |
| 1/3/23 | LeBron James | 96 | PD | Tis the Season | 150k | N/A |
| 1/3/23 | Kobe Bryant | 96 | PD | Tis the Season | 150k | N/A |
| 1/3/23 | Kevin Durant | 96 | PD | Tis the Season | 100k | N/A |
| 1/3/23 | Luka Doncic | 96 | PD | Tis the Season | 100k | N/A |
| 1/3/23 | Evan Mobley | 94 | D | Tis the Season | 12k | 12k |
| 1/3/23 | Jonathan Isaac | 94 | D | Tis the Season | 16k | 16k |
| 1/3/23 | Shai Gilgeous-Alexander | 94 | D | Tis the Season | 37k | 37k |
| 1/3/23 | Cameron Reddish | 91 | A | Tis the Season | 2.5k | 2.5k |
| 1/3/23 | Markelle Fultz | 91 | A | Tis the Season | 3.5k | 3.5k |
| 1/3/23 | Tacko Fall | 91 | A | Tis the Season | 4.3k | 4.3k |
| 1/3/23 | Shaquille O'Neal | 97 | GO | Zen | 170k | N/A |
| 1/3/23 | Carmelo Anthony | 96 | PD | Zen | 95k | 95k |
| 1/3/23 | Grant Hill | 95 | PD | Zen | 50k | 50k |
| 1/3/23 | Thurl Bailey | 94 | D | Zen | 23k | 23k |
| 1/3/23 | Tracy McGrady | 96 | PD | Ice | 150k | N/A |
| 1/3/23 | LaMelo Ball | 95 | PD | Ice | 150k | N/A |
| 1/3/23 | George Gervin | 94 | D | Ice | 7k | 7k |
| 1/3/23 | Aleksej Pokusevski | 91 | A | Ice | 2k | 2k |
| 1/3/23 | Giannis Antetokounmpo | 96 | PD | Fire | 200k | N/A |
| 1/3/23 | Lonzo Ball | 95 | PD | Fire | 70k | 70k |
| 1/3/23 | Rudy Gay | 94 | D | Fire | 8k | 8k |
| 1/3/23 | Mohamed Bamba | 91 | A | Fire | 2k | 2k |
| 1/3/23 | Paul George | 97 | GO | Special Edition | 150k | N/A |
| 1/3/23 | Kobe Bryant | 95 | PD | Transcendent | 100k | N/A |
| 1/3/23 | Penny Hardaway | 95 | PD | Transcendent | 150k | N/A |
| 1/3/23 | Kristaps Porzingis | 94 | D | Transcendent | 30k | 30k |
| 1/3/23 | Darius Garland | 94 | D | Transcendent | 12k | 12k |
| 1/3/23 | Magic Johnson | 95 | PD | Main Event | 100k | N/A |
| 1/3/23 | Klay Thompson | 95 | PD | Main Event | 80k | 80k |
| 1/3/23 | De'Aaron Fox | 94 | D | Main Event | 13k | 13k |
| 1/3/23 | Magic Johnson | 94 | D | Main Event | 10k | 10k |
| 1/3/23 | Kevin Durant | 95 | PD | Dreamer | 65k | 65k |
| 1/3/23 | Ricky Davis | 95 | PD | Dreamer | 100k | 100k |
| 1/3/23 | DeMar DeRozan | 95 | PD | Pioneers | 500k | N/A |
| 1/3/23 | Kareem Abdul-Jabbar | 95 | PD | Pioneers | 200k | N/A |
| 1/3/23 | Kareem Abdul-Jabbar | 94 | D | Pioneers | 48k | 48k |
| 1/3/23 | Kelly Oubre Jr. | 91 | A | Pioneers | 2k | 2k |
| 1/3/23 | Hakeem Olajuwon | 96 | PD | Glitched | 150k | N/A |
| 1/3/23 | Ray Allen | 95 | PD | Glitched | 50k | 50k |
| 1/3/23 | Gary Payton | 95 | PD | Glitched | 58k | 58k |
| 1/3/23 | Dwight Howard | 95 | PD | Glitched | 150k | N/A |
| 1/3/23 | Josh Smith | 95 | PD | Glitched | 45k | 45k |
| 1/3/23 | Stephon Marbury | 93 | D | Glitched | 10k | 10k |
| 1/3/23 | Jarrett Allen | 91 | A | Glitched | 2k | 2k |
| 1/3/23 | Nikola Vucevic | 91 | A | Glitched | 7k | 7k |
| 1/3/23 | LeBron James | 95 | PD | Nightmare | 100k | 100k |
| 1/3/23 | John Wall | 95 | PD | Nightmare | 50k | 50k |
| 1/3/23 | Ron Artest | 95 | PD | Nightmare | 48k | 48k |
DECEMBER 31, 2022

| Date | Player | OVR | Tier | Theme | Avg. Bid | Buy Now |
| --- | --- | --- | --- | --- | --- | --- |
| 12/31/22 | Stephen Curry | 97 | GO | Fireworks | 350k | N/A |
| 12/31/22 | David Robinson | 96 | PD | Fireworks | 450k | N/A |
| 12/31/22 | Paolo Banchero | 95 | PD | Fireworks | 68k | 68k |
| 12/31/22 | Luol Deng | 94 | D | Fireworks | 150k | N/A |
| 12/31/22 | Terrance Ross | 94 | D | Fireworks | 8k | 8k |
| 12/31/22 | Morris Peterson | 93 | D | Fireworks | 7k | 7k |
| 12/31/22 | Stromile Swift | 91 | A | Fireworks | 2k | 2k |
| 12/31/22 | Jeremy Sochan | 91 | A | Fireworks | 1.9k | 1.9k |
| 12/31/22 | Kevin Porter Jr. | 91 | A | Fireworks | 2k | 2k |
| 12/31/22 | Michael Jordan | 97 | GO | Tis the Season | 200k | N/A |
| 12/31/22 | LeBron James | 96 | PD | Tis the Season | 170k | N/A |
| 12/31/22 | Kobe Bryant | 96 | PD | Tis the Season | 150k | N/A |
| 12/31/22 | Kevin Durant | 96 | PD | Tis the Season | 90k | 90k |
| 12/31/22 | Luka Doncic | 96 | PD | Tis the Season | 95k | 95k |
| 12/31/22 | Evan Mobley | 94 | D | Tis the Season | 9k | 9k |
| 12/31/22 | Jonathan Isaac | 94 | D | Tis the Season | 15k | 15k |
| 12/31/22 | Shai Gilgeous-Alexander | 94 | D | Tis the Season | 30k | 30k |
| 12/31/22 | Cameron Reddish | 91 | A | Tis the Season | 1.8k | 1.8k |
| 12/31/22 | Markelle Fultz | 91 | A | Tis the Season | 1.8k | 1.8k |
| 12/31/22 | Tacko Fall | 91 | A | Tis the Season | 2.4k | 2.4k |
| 12/31/22 | Shaquille O'Neal | 97 | GO | Zen | 200k | N/A |
| 12/31/22 | Carmelo Anthony | 96 | PD | Zen | 80k | 80k |
| 12/31/22 | Grant Hill | 95 | PD | Zen | 50k | 50k |
| 12/31/22 | Thurl Bailey | 94 | D | Zen | 27k | 27k |
| 12/31/22 | Tracy McGrady | 96 | PD | Ice | 190k | N/A |
| 12/31/22 | LaMelo Ball | 95 | PD | Ice | 190k | N/A |
| 12/31/22 | George Gervin | 94 | D | Ice | 6k | 6k |
| 12/31/22 | Aleksej Pokusevski | 91 | A | Ice | 2k | 2k |
| 12/31/22 | Giannis Antetokounmpo | 96 | PD | Fire | 350k | N/A |
| 12/31/22 | Lonzo Ball | 95 | PD | Fire | 75k | 75k |
| 12/31/22 | Rudy Gay | 94 | D | Fire | 8k | 8k |
| 12/31/22 | Mohamed Bamba | 91 | A | Fire | 2k | 2k |
| 12/31/22 | Paul George | 97 | GO | Special Edition | 150k | N/A |
| 12/31/22 | Kobe Bryant | 95 | PD | Transcendent | 100k | N/A |
| 12/31/22 | Penny Hardaway | 95 | PD | Transcendent | 200k | N/A |
| 12/31/22 | Kristaps Porzingis | 94 | D | Transcendent | 25k | 25k |
| 12/31/22 | Darius Garland | 94 | D | Transcendent | 11k | 11k |
| 12/31/22 | Magic Johnson | 95 | PD | Main Event | 100k | N/A |
| 12/31/22 | Klay Thompson | 95 | PD | Main Event | 60k | 60k |
| 12/31/22 | De'Aaron Fox | 94 | D | Main Event | 10k | 10k |
| 12/31/22 | Magic Johnson | 94 | D | Main Event | 8k | 8k |
| 12/31/22 | Kevin Durant | 95 | PD | Dreamer | 60k | 60k |
| 12/31/22 | Ricky Davis | 95 | PD | Dreamer | 90k | 90k |
| 12/31/22 | DeMar DeRozan | 95 | PD | Pioneers | 500k | N/A |
| 12/31/22 | Kareem Abdul-Jabbar | 95 | PD | Pioneers | 200k | N/A |
| 12/31/22 | Kareem Abdul-Jabbar | 94 | D | Pioneers | 10k | 10k |
| 12/31/22 | Kelly Oubre Jr. | 91 | A | Pioneers | 2k | 2k |
| 12/31/22 | Duncan Robinson | 91 | A | Pioneers | 2.5k | 2.5k |
| 12/31/22 | Hakeem Olajuwon | 96 | PD | Glitched | 200k | N/A |
| 12/31/22 | Ray Allen | 95 | PD | Glitched | 71k | 71k |
| 12/31/22 | Gary Payton | 95 | PD | Glitched | 65k | 65k |
| 12/31/22 | Dwight Howard | 95 | PD | Glitched | 150k | N/A |
| 12/31/22 | Josh Smith | 95 | PD | Glitched | 50k | 50k |
| 12/31/22 | Stephon Marbury | 93 | D | Glitched | 12k | 12k |
| 12/31/22 | Jarrett Allen | 91 | A | Glitched | 2k | 2k |
| 12/31/22 | Nikola Vucevic | 91 | A | Glitched | 4k | 4k |
| 12/31/22 | Ziaire Williams | 93 | D | Glitched | 8k | 8k |
| 12/31/22 | Jarred Vanderbilt | 93 | D | Glitched | 10k | 10k |
| 12/31/22 | LeBron James | 95 | PD | Nightmare | 100k | 100k |
| 12/31/22 | John Wall | 95 | PD | Nightmare | 78k | 78k |
| 12/31/22 | Ron Artest | 95 | PD | Nightmare | 67k | 67k |
DECEMBER 29, 2022

| Date | Player | OVR | Tier | Theme | Avg. Bid | Buy Now |
| --- | --- | --- | --- | --- | --- | --- |
| 12/29/22 | Michael Jordan | 97 | GO | Tis the Season | 200k | N/A |
| 12/29/22 | LeBron James | 96 | PD | Tis the Season | 230k | N/A |
| 12/29/22 | Kobe Bryant | 96 | PD | Tis the Season | 190k | N/A |
| 12/29/22 | Kevin Durant | 96 | PD | Tis the Season | 130k | N/A |
| 12/29/22 | Luka Doncic | 96 | PD | Tis the Season | 115k | N/A |
| 12/29/22 | Evan Mobley | 94 | D | Tis the Season | 14k | 14k |
| 12/29/22 | Jonathan Isaac | 94 | D | Tis the Season | 17k | 17k |
| 12/29/22 | Shai Gilgeous-Alexander | 94 | D | Tis the Season | 28k | 28k |
| 12/29/22 | Cameron Reddish | 91 | A | Tis the Season | 2.1k | 2.1k |
| 12/29/22 | Markelle Fultz | 91 | A | Tis the Season | 2.3k | 2.3k |
| 12/29/22 | Tacko Fall | 91 | A | Tis the Season | 3.2k | 3.2k |
| 12/29/22 | Shaquille O'Neal | 97 | GO | Zen | 200k | N/A |
| 12/29/22 | Carmelo Anthony | 96 | PD | Zen | 100k | N/A |
| 12/29/22 | Grant Hill | 95 | PD | Zen | 65k | 65k |
| 12/29/22 | Shaquille O'Neal | 94 | D | Zen | 14k | 14k |
| 12/29/22 | Lauri Markkanen | 94 | D | Zen | 19k | 19k |
| 12/29/22 | Thurl Bailey | 94 | D | Zen | 40k | 40k |
| 12/29/22 | Jonathan Kuminga | 91 | A | Zen | 3.2k | 3.2k |
| 12/29/22 | Shaquille O'Neal | 91 | A | Zen | 2.4k | 2.4k |
| 12/29/22 | Russell Westbrook | 91 | A | Zen | 2.7k | 2.7k |
| 12/29/22 | Tracy McGrady | 96 | PD | Ice | 190k | N/A |
| 12/29/22 | LaMelo Ball | 95 | PD | Ice | 190k | N/A |
| 12/29/22 | George Gervin | 94 | D | Ice | 6.9k | 6.9k |
| 12/29/22 | Aleksej Pokusevski | 91 | A | Ice | 2k | 2k |
| 12/29/22 | Giannis Antetokounmpo | 96 | PD | Fire | 350k | N/A |
| 12/29/22 | Lonzo Ball | 95 | PD | Fire | 94k | 94k |
| 12/29/22 | Rudy Gay | 94 | D | Fire | 7.8k | 7.8k |
| 12/29/22 | Mohamed Bamba | 91 | A | Fire | 2k | 2k |
| 12/29/22 | Paul George | 97 | GO | Special Edition | 150k | N/A |
| 12/29/22 | Kobe Bryant | 95 | PD | Transcendent | 140k | N/A |
| 12/29/22 | Penny Hardaway | 95 | PD | Transcendent | 215k | N/A |
| 12/29/22 | Kristaps Porzingis | 94 | D | Transcendent | 41k | 41k |
| 12/29/22 | Darius Garland | 94 | D | Transcendent | 11k | 11k |
| 12/29/22 | Magic Johnson | 95 | PD | Main Event | 145k | N/A |
| 12/29/22 | Klay Thompson | 95 | PD | Main Event | 82 | 82k |
| 12/29/22 | De'Aaron Fox | 94 | D | Main Event | 10k | 10k |
| 12/29/22 | Magic Johnson | 94 | D | Main Event | 10k | 10k |
| 12/29/22 | Kevin Durant | 95 | PD | Dreamer | 91k | 91k |
| 12/29/22 | Ricky Davis | 95 | PD | Dreamer | 150k | N/A |
| 12/29/22 | DeMar DeRozan | 95 | PD | Pioneers | 660k | N/A |
| 12/29/22 | Kareem Abdul-Jabbar | 95 | PD | Pioneers | 200k | N/A |
| 12/29/22 | Kareem Abdul-Jabbar | 94 | D | Pioneers | 25k | 25k |
| 12/29/22 | Kelly Oubre Jr. | 91 | A | Pioneers | 2.2k | 2.2k |
| 12/29/22 | Duncan Robinson | 91 | A | Pioneers | 2.1k | 2.1k |
| 12/29/22 | Hakeem Olajuwon | 96 | PD | Glitched | 200k | N/A |
| 12/29/22 | Ray Allen | 95 | PD | Glitched | 71k | 71k |
| 12/29/22 | Gary Payton | 95 | PD | Glitched | 71k | 71k |
| 12/29/22 | Dwight Howard | 95 | PD | Glitched | 210k | N/A |
| 12/29/22 | Josh Smith | 95 | PD | Glitched | 52k | 52k |
| 12/29/22 | Stephon Marbury | 93 | D | Glitched | 12k | 12k |
| 12/29/22 | Jarrett Allen | 91 | A | Glitched | 2.9k | 2.9k |
| 12/29/22 | Nikola Vucevic | 91 | A | Glitched | 5.5k | 5.5k |
| 12/29/22 | Ziaire Williams | 93 | D | Glitched | 8k | 8k |
| 12/29/22 | Jarred Vanderbilt | 93 | D | Glitched | 10k | 10k |
| 12/29/22 | LeBron James | 95 | PD | Nightmare | 130k | N/A |
| 12/29/22 | John Wall | 95 | PD | Nightmare | 78k | 78k |
| 12/29/22 | Ron Artest | 95 | PD | Nightmare | 82k | 82k |
DECEMBER 27, 2022

| Date | Player | OVR | Tier | Theme | Avg. Bid | Buy Now |
| --- | --- | --- | --- | --- | --- | --- |
| 12/27/22 | Michael Jordan | 97 | GO | Tis the Season | 250k | N/A |
| 12/27/22 | LeBron James | 96 | PD | Tis the Season | 250k | N/A |
| 12/27/22 | Kobe Bryant | 96 | PD | Tis the Season | 240k | N/A |
| 12/27/22 | Kevin Durant | 96 | PD | Tis the Season | 100k | N/A |
| 12/27/22 | Luka Doncic | 96 | PD | Tis the Season | 100k | N/A |
| 12/27/22 | Evan Mobley | 94 | D | Tis the Season | 17k | 17k |
| 12/27/22 | Jonathan Isaac | 94 | D | Tis the Season | 20k | 20k |
| 12/27/22 | Shai Gilgeous-Alexander | 94 | D | Tis the Season | 20k | 20k |
| 12/27/22 | Cameron Reddish | 91 | A | Tis the Season | 2.3k | 2.3k |
| 12/27/22 | Markelle Fultz | 91 | A | Tis the Season | 2.3k | 2.3k |
| 12/27/22 | Tacko Fall | 91 | A | Tis the Season | 2.4k | 2.4k |
| 12/27/22 | Shaquille O'Neal | 97 | GO | Zen | 250k | N/A |
| 12/27/22 | Carmelo Anthony | 96 | PD | Zen | 100k | N/A |
| 12/27/22 | Grant Hill | 95 | PD | Zen | 64k | 64k |
| 12/27/22 | Shaquille O'Neal | 94 | D | Zen | 20k | 20k |
| 12/27/22 | Lauri Markkanen | 94 | D | Zen | 19k | 19k |
| 12/27/22 | Thurl Bailey | 94 | D | Zen | 38k | 38k |
| 12/27/22 | Jonathan Kuminga | 91 | A | Zen | 3k | 3k |
| 12/27/22 | Shaquille O'Neal | 91 | A | Zen | 3.3k | 3.3k |
| 12/27/22 | Russell Westbrook | 91 | A | Zen | 2.7k | 2.7k |
| 12/27/22 | Tracy McGrady | 96 | PD | Ice | 150k | N/A |
| 12/27/22 | LaMelo Ball | 95 | PD | Ice | 150k | N/A |
| 12/27/22 | George Gervin | 94 | D | Ice | 8.4k | 8.4k |
| 12/27/22 | Aleksej Pokusevski | 91 | A | Ice | 2.7k | 2.7k |
| 12/27/22 | Giannis Antetokounmpo | 96 | PD | Fire | 200k | N/A |
| 12/27/22 | Lonzo Ball | 95 | PD | Fire | 100k | N/A |
| 12/27/22 | Rudy Gay | 94 | D | Fire | 11k | 11k |
| 12/27/22 | Mohamed Bamba | 91 | A | Fire | 2.3k | 2.3k |
| 12/27/22 | Paul George | 97 | GO | Special Edition | 100k | N/A |
| 12/27/22 | Kobe Bryant | 95 | PD | Transcendent | 100k | N/A |
| 12/27/22 | Penny Hardaway | 95 | PD | Transcendent | 150k | N/A |
| 12/27/22 | Kristaps Porzingis | 94 | D | Transcendent | 61k | 61k |
| 12/27/22 | Darius Garland | 94 | D | Transcendent | 18k | 18k |
| 12/27/22 | Magic Johnson | 95 | PD | Main Event | 150k | N/A |
| 12/27/22 | Klay Thompson | 95 | PD | Main Event | 80k | 80k |
| 12/27/22 | De'Aaron Fox | 94 | D | Main Event | 17k | 17k |
| 12/27/22 | Magic Johnson | 94 | D | Main Event | 18k | 18k |
| 12/27/22 | Kevin Durant | 95 | PD | Dreamer | 90k | 90k |
| 12/27/22 | Ricky Davis | 95 | PD | Dreamer | 180k | N/A |
| 12/27/22 | DeMar DeRozan | 95 | PD | Pioneers | 600k | N/A |
| 12/27/22 | Kareem Abdul-Jabbar | 95 | PD | Pioneers | 200k | N/A |
| 12/27/22 | Kareem Abdul-Jabbar | 94 | D | Pioneers | 15k | 15k |
| 12/27/22 | Kelly Oubre Jr. | 91 | A | Pioneers | 2.5k | 2.5k |
| 12/27/22 | Duncan Robinson | 91 | A | Pioneers | 2.9k | 2.9k |
| 12/27/22 | Hakeem Olajuwon | 96 | PD | Glitched | 200k | N/A |
| 12/27/22 | Ray Allen | 95 | PD | Glitched | 93k | 93k |
| 12/27/22 | Gary Payton | 95 | PD | Glitched | 100k | 100k |
| 12/27/22 | Dwight Howard | 95 | PD | Glitched | 200k | N/A |
| 12/27/22 | Josh Smith | 95 | PD | Glitched | 50k | 50k |
| 12/27/22 | Stephon Marbury | 93 | D | Glitched | 12k | 12k |
| 12/27/22 | Jarrett Allen | 91 | A | Glitched | 5k | 5k |
| 12/27/22 | Nikola Vucevic | 91 | A | Glitched | 4.5k | 4.5k |
| 12/27/22 | Ziaire Williams | 93 | D | Glitched | 11k | 11k |
| 12/27/22 | Jarred Vanderbilt | 93 | D | Glitched | 8k | 8k |
| 12/27/22 | LeBron James | 95 | PD | Nightmare | 100k | N/A |
| 12/27/22 | John Wall | 95 | PD | Nightmare | 87k | 87k |
| 12/27/22 | Ron Artest | 95 | PD | Nightmare | 89k | 89k |
DECEMBER 23, 2022

| Date | Player | OVR | Tier | Theme | Avg. Bid | Buy Now |
| --- | --- | --- | --- | --- | --- | --- |
| 12/23/22 | Michael Jordan | 97 | GO | Tis the Season | 600k | N/A |
| 12/23/22 | LeBron James | 96 | PD | Tis the Season | 450k | N/A |
| 12/23/22 | Kobe Bryant | 96 | PD | Tis the Season | 350k | N/A |
| 12/23/22 | Kevin Durant | 96 | PD | Tis the Season | 200k | N/A |
| 12/23/22 | Luka Doncic | 96 | PD | Tis the Season | 450k | N/A |
| 12/23/22 | Evan Mobley | 94 | D | Tis the Season | 24k | 24k |
| 12/23/22 | Jonathan Isaac | 94 | D | Tis the Season | 28k | 28k |
| 12/23/22 | Shai Gilgeous-Alexander | 94 | D | Tis the Season | 55k | 55k |
| 12/23/22 | Cameron Reddish | 91 | A | Tis the Season | 2.5k | 2.5k |
| 12/23/22 | Markelle Fultz | 91 | A | Tis the Season | 2.3k | 2.3k |
| 12/23/22 | Tacko Fall | 91 | A | Tis the Season | 2.8k | 2.8k |
| 12/23/22 | Shaquille O'Neal | 97 | GO | Zen | 200k | N/A |
| 12/23/22 | Carmelo Anthony | 96 | PD | Zen | 150k | N/A |
| 12/23/22 | Grant Hill | 95 | PD | Zen | 62k | 62k |
| 12/23/22 | Shaquille O'Neal | 94 | D | Zen | 13k | 13k |
| 12/23/22 | Lauri Markkanen | 94 | D | Zen | 16k | 16k |
| 12/23/22 | Thurl Bailey | 94 | D | Zen | 25k | 25k |
| 12/23/22 | Jonathan Kuminga | 91 | A | Zen | 2.5k | 2.5k |
| 12/23/22 | Shaquille O'Neal | 91 | A | Zen | 4.5k | 4.5k |
| 12/23/22 | Russell Westbrook | 91 | A | Zen | 3.9k | 3.9k |
| 12/23/22 | Tracy McGrady | 96 | PD | Ice | 200k | N/A |
| 12/23/22 | LaMelo Ball | 95 | PD | Ice | 250k | N/A |
| 12/23/22 | Hedo Turkoglu | 94 | D | Ice | 9k | 9k |
| 12/23/22 | George Gervin | 94 | D | Ice | 8k | 8k |
| 12/23/22 | Tracy McGrady | 94 | D | Ice | 13k | 13k |
| 12/23/22 | Tracy McGrady | 91 | A | Ice | 3.5k | 3.5k |
| 12/23/22 | Quentin Richardson | 91 | A | Ice | 2.4k | 2.4k |
| 12/23/22 | Aleksej Pokusevski | 91 | A | Ice | 2.1k | 2.1k |
| 12/23/22 | Giannis Antetokounmpo | 96 | PD | Fire | 350k | N/A |
| 12/23/22 | Lonzo Ball | 95 | PD | Fire | 150k | N/A |
| 12/23/22 | Obi Toppin | 94 | D | Fire | 8k | 8k |
| 12/23/22 | Rudy Gay | 94 | D | Fire | 10k | 10k |
| 12/23/22 | Giannis Antetokounmpo | 94 | D | Fire | 28k | 28k |
| 12/23/22 | Mohamed Bamba | 91 | A | Fire | 2.2k | 2.2k |
| 12/23/22 | Gerald Green | 91 | A | Fire | 2.3k | 2.3k |
| 12/23/22 | Giannis Antetokounmpo | 91 | A | Fire | 2.6k | 2.6k |
| 12/23/22 | Paul George | 97 | GO | Special Edition | 110k | N/A |
| 12/23/22 | Kobe Bryant | 95 | PD | Transcendent | 120k | N/A |
| 12/23/22 | Penny Hardaway | 95 | PD | Transcendent | 250k | N/A |
| 12/23/22 | Kristaps Porzingis | 94 | D | Transcendent | 57k | 57k |
| 12/23/22 | Darius Garland | 94 | D | Transcendent | 18k | 18k |
| 12/23/22 | Kobe Bryant | 94 | D | Transcendent | 27k | 27k |
| 12/23/22 | Magic Johnson | 95 | PD | Main Event | 150k | N/A |
| 12/23/22 | Klay Thompson | 95 | PD | Main Event | 150k | N/A |
| 12/23/22 | De'Aaron Fox | 94 | D | Main Event | 26k | 26k |
| 12/23/22 | Magic Johnson | 94 | D | Main Event | 18k | 18k |
| 12/23/22 | Kevin Durant | 95 | PD | Dreamer | 100k | N/A |
| 12/23/22 | Ricky Davis | 95 | PD | Dreamer | 180k | N/A |
| 12/23/22 | DeMar DeRozan | 95 | PD | Pioneers | 600k | N/A |
| 12/23/22 | Kareem Abdul-Jabbar | 95 | PD | Pioneers | 200k | N/A |
| 12/23/22 | Kareem Abdul-Jabbar | 94 | D | Pioneers | 17k | 17k |
| 12/23/22 | Kelly Oubre Jr. | 91 | A | Pioneers | 2.5k | 2.5k |
| 12/23/22 | Duncan Robinson | 91 | A | Pioneers | 3.4k | 3.4k |
| 12/23/22 | Kareem Abdul-Jabbar | 91 | A | Pioneers | 2.5k | 2.5k |
| 12/23/22 | Hakeem Olajuwon | 96 | PD | Glitched | 200k | N/A |
| 12/23/22 | Ray Allen | 95 | PD | Glitched | 100k | 100k |
| 12/23/22 | Gary Payton | 95 | PD | Glitched | 150k | N/A |
| 12/23/22 | Dwight Howard | 95 | PD | Glitched | 400k | N/A |
| 12/23/22 | Josh Smith | 95 | PD | Glitched | 56k | 56k |
| 12/23/22 | Stephon Marbury | 93 | D | Glitched | 18k | 18k |
| 12/23/22 | Jarrett Allen | 91 | A | Glitched | 3.5k | 3.5k |
| 12/23/22 | Nikola Vucevic | 91 | A | Glitched | 4.5k | 4.5k |
| 12/23/22 | Ziaire Williams | 93 | D | Glitched | 9k | 9k |
| 12/23/22 | Jarred Vanderbilt | 93 | D | Glitched | 13k | 13k |
| 12/23/22 | LeBron James | 95 | PD | Nightmare | 200k | N/A |
| 12/23/22 | John Wall | 95 | PD | Nightmare | 120k | N/A |
| 12/23/22 | Ron Artest | 95 | PD | Nightmare | 120k | N/A |
| 12/23/22 | Khris Middleton | 95 | PD | Shades Of | 200k | N/A |
| 12/23/22 | Ja Morant | 95 | PD | Shades Of | 150k | N/A |
DECEMBER 22, 2022

| Date | Player | OVR | Tier | Theme | Average Bid | Buy Now |
| --- | --- | --- | --- | --- | --- | --- |
| 12/22/22 | Shaquille O'Neal | 97 | GO | Zen | 300k | N/A |
| 12/22/22 | Carmelo Anthony | 96 | PD | Zen | 250k | N/A |
| 12/22/22 | Grant Hill | 95 | PD | Zen | 73k | 73k |
| 12/22/22 | Shaquille O'Neal | 94 | D | Zen | 20k | 20k |
| 12/22/22 | Lauri Markkanen | 94 | D | Zen | 24k | 24k |
| 12/22/22 | Thurl Bailey | 94 | D | Zen | 35k | 35k |
| 12/22/22 | Jonathan Kuminga | 91 | A | Zen | 2.5k | 2.5k |
| 12/22/22 | Shaquille O'Neal | 91 | A | Zen | 4.5k | 4.5k |
| 12/22/22 | Russell Westbrook | 91 | A | Zen | 3.9k | 3.9k |
| 12/22/22 | Tracy McGrady | 96 | PD | Ice | 250k | N/A |
| 12/22/22 | LaMelo Ball | 95 | PD | Ice | 350k | N/A |
| 12/22/22 | Hedo Turkoglu | 94 | D | Ice | 9k | 9k |
| 12/22/22 | George Gervin | 94 | D | Ice | 8k | 8k |
| 12/22/22 | Tracy McGrady | 94 | D | Ice | 18k | 18k |
| 12/22/22 | Tracy McGrady | 91 | A | Ice | 3.5k | 3.5k |
| 12/22/22 | Quentin Richardson | 91 | A | Ice | 2.4k | 2.4k |
| 12/22/22 | Aleksej Pokusevski | 91 | A | Ice | 2.1k | 2.1k |
| 12/22/22 | Giannis Antetokounmpo | 96 | PD | Fire | 350k | N/A |
| 12/22/22 | Lonzo Ball | 95 | PD | Fire | 150k | N/A |
| 12/22/22 | Obi Toppin | 94 | D | Fire | 8k | 8k |
| 12/22/22 | Rudy Gay | 94 | D | Fire | 15k | 15k |
| 12/22/22 | Giannis Antetokounmpo | 94 | D | Fire | 28k | 28k |
| 12/22/22 | Mohamed Bamba | 91 | A | Fire | 2.2k | 2.2k |
| 12/22/22 | Gerald Green | 91 | A | Fire | 2.3k | 2.3k |
| 12/22/22 | Giannis Antetokounmpo | 91 | A | Fire | 2.6k | 2.6k |
| 12/22/22 | Paul George | 97 | GO | Special Edition | 200k | N/A |
| 12/22/22 | Kobe Bryant | 95 | PD | Transcendent | 250k | N/A |
| 12/22/22 | Penny Hardaway | 95 | PD | Transcendent | 250k | N/A |
| 12/22/22 | Kristaps Porzingis | 94 | D | Transcendent | 57k | 57k |
| 12/22/22 | Darius Garland | 94 | D | Transcendent | 18k | 18k |
| 12/22/22 | Kobe Bryant | 94 | D | Transcendent | 27k | 27k |
| 12/22/22 | Magic Johnson | 95 | PD | Main Event | 150k | N/A |
| 12/22/22 | Klay Thompson | 95 | PD | Main Event | 150k | N/A |
| 12/22/22 | De'Aaron Fox | 94 | D | Main Event | 26k | 26k |
| 12/22/22 | Magic Johnson | 94 | D | Main Event | 18k | 18k |
| 12/22/22 | Kevin Durant | 95 | PD | Dreamer | 180k | N/A |
| 12/22/22 | Ricky Davis | 95 | PD | Dreamer | 180k | N/A |
| 12/22/22 | DeMar DeRozan | 95 | PD | Pioneers | 600k | N/A |
| 12/22/22 | Kareem Abdul-Jabbar | 95 | PD | Pioneers | 200k | N/A |
| 12/22/22 | Kareem Abdul-Jabbar | 94 | D | Pioneers | 17k | 17k |
| 12/22/22 | Kelly Oubre Jr. | 91 | A | Pioneers | 2.5k | 2.5k |
| 12/22/22 | Duncan Robinson | 91 | A | Pioneers | 3.4k | 3.4k |
| 12/22/22 | Kareem Abdul-Jabbar | 91 | A | Pioneers | 2.5k | 2.5k |
| 12/22/22 | Hakeem Olajuwon | 96 | PD | Glitched | 200k | N/A |
| 12/22/22 | Ray Allen | 95 | PD | Glitched | 100k | 100k |
| 12/22/22 | Gary Payton | 95 | PD | Glitched | 150k | N/A |
| 12/22/22 | Dwight Howard | 95 | PD | Glitched | 400k | N/A |
| 12/22/22 | Josh Smith | 95 | PD | Glitched | 56k | 56k |
| 12/22/22 | Stephon Marbury | 93 | D | Glitched | 18k | 18k |
| 12/22/22 | Jarrett Allen | 91 | A | Glitched | 3.5k | 3.5k |
| 12/22/22 | Nikola Vucevic | 91 | A | Glitched | 4.5k | 4.5k |
| 12/22/22 | Ziaire Williams | 93 | D | Glitched | 9k | 9k |
| 12/22/22 | Jarred Vanderbilt | 93 | D | Glitched | 13k | 13k |
| 12/22/22 | LeBron James | 95 | PD | Nightmare | 200k | N/A |
| 12/22/22 | John Wall | 95 | PD | Nightmare | 120k | N/A |
| 12/22/22 | Ron Artest | 95 | PD | Nightmare | 120k | N/A |
| 12/22/22 | Khris Middleton | 95 | PD | Shades Of | 200k | N/A |
| 12/22/22 | Ja Morant | 95 | PD | Shades Of | 150k | N/A |
DECEMBER 21, 2022

| Date | Player | OVR | Tier | Theme | Average Bid | Buy Now |
| --- | --- | --- | --- | --- | --- | --- |
| 12/21/22 | Shaquille O'Neal | 97 | GO | Zen | 300k | N/A |
| 12/21/22 | Carmelo Anthony | 96 | PD | Zen | 200k | N/A |
| 12/21/22 | Grant Hill | 95 | PD | Zen | 83k | 83k |
| 12/21/22 | Shaquille O'Neal | 94 | D | Zen | 18k | 18k |
| 12/21/22 | Lauri Markkanen | 94 | D | Zen | 24k | 24k |
| 12/21/22 | Thurl Bailey | 94 | D | Zen | 40k | 40k |
| 12/21/22 | Jonathan Kuminga | 91 | A | Zen | 2.3k | 2.3k |
| 12/21/22 | Shaquille O'Neal | 91 | A | Zen | 3k | 3k |
| 12/21/22 | Russell Westbrook | 91 | A | Zen | 3.5k | 3.5k |
| 12/21/22 | Tracy McGrady | 96 | PD | Ice | 250k | N/A |
| 12/21/22 | LaMelo Ball | 95 | PD | Ice | 200k | N/A |
| 12/21/22 | Hedo Turkoglu | 94 | D | Ice | 10k | 10k |
| 12/21/22 | George Gervin | 94 | D | Ice | 10k | 10k |
| 12/21/22 | Tracy McGrady | 94 | D | Ice | 20k | 20k |
| 12/21/22 | Tracy McGrady | 91 | A | Ice | 3k | 3k |
| 12/21/22 | Quentin Richardson | 91 | A | Ice | 2.2k | 2.2k |
| 12/21/22 | Aleksej Pokusevski | 91 | A | Ice | 3.3k | 3.3k |
| 12/21/22 | Giannis Antetokounmpo | 96 | PD | Fire | 300k | N/A |
| 12/21/22 | Lonzo Ball | 95 | PD | Fire | 120k | N/A |
| 12/21/22 | Obi Toppin | 94 | D | Fire | 9.5k | 9.5k |
| 12/21/22 | Rudy Gay | 94 | D | Fire | 17k | 17k |
| 12/21/22 | Giannis Antetokounmpo | 94 | D | Fire | 30k | 30k |
| 12/21/22 | Mohamed Bamba | 91 | A | Fire | 2.5k | 2.5k |
| 12/21/22 | Gerald Green | 91 | A | Fire | 2.3k | 2.3k |
| 12/21/22 | Giannis Antetokounmpo | 91 | A | Fire | 2.7k | 2.7k |
| 12/21/22 | Paul George | 97 | GO | Special Edition | 200k | N/A |
| 12/21/22 | Kobe Bryant | 95 | PD | Transcendent | 250k | N/A |
| 12/21/22 | Penny Hardaway | 95 | PD | Transcendent | 200k | N/A |
| 12/21/22 | Kristaps Porzingis | 94 | D | Transcendent | 54k | 54k |
| 12/21/22 | Darius Garland | 94 | D | Transcendent | 19k | 19k |
| 12/21/22 | Kobe Bryant | 94 | D | Transcendent | 28k | 28k |
| 12/21/22 | Magic Johnson | 95 | PD | Main Event | 150k | N/A |
| 12/21/22 | Klay Thompson | 95 | PD | Main Event | 150k | N/A |
| 12/21/22 | De'Aaron Fox | 94 | D | Main Event | 20k | 20k |
| 12/21/22 | Magic Johnson | 94 | D | Main Event | 21k | 21k |
| 12/21/22 | Kevin Durant | 95 | PD | Dreamer | 180k | N/A |
| 12/21/22 | Ricky Davis | 95 | PD | Dreamer | 180k | N/A |
| 12/21/22 | DeMar DeRozan | 95 | PD | Pioneers | 600k | N/A |
| 12/21/22 | Kareem Abdul-Jabbar | 95 | PD | Pioneers | 200k | N/A |
| 12/21/22 | Kareem Abdul-Jabbar | 94 | D | Pioneers | 15k | 15k |
| 12/21/22 | Kelly Oubre Jr. | 91 | A | Pioneers | 2.6k | 2.6k |
| 12/21/22 | Duncan Robinson | 91 | A | Pioneers | 4.5k | 4.5k |
| 12/21/22 | Kareem Abdul-Jabbar | 91 | A | Pioneers | 2.5k | 2.5k |
| 12/21/22 | Hakeem Olajuwon | 96 | PD | Glitched | 200k | N/A |
| 12/21/22 | Ray Allen | 95 | PD | Glitched | 120k | N/A |
| 12/21/22 | Gary Payton | 95 | PD | Glitched | 150k | N/A |
| 12/21/22 | Dwight Howard | 95 | PD | Glitched | 400k | N/A |
| 12/21/22 | Josh Smith | 95 | PD | Glitched | 54k | 54k |
| 12/21/22 | Stephon Marbury | 93 | D | Glitched | 21k | 21k |
| 12/21/22 | Jarrett Allen | 91 | A | Glitched | 5k | 5k |
| 12/21/22 | Nikola Vucevic | 91 | A | Glitched | 4.5k | 4.5k |
| 12/21/22 | Ziaire Williams | 93 | D | Glitched | 10k | 10k |
| 12/21/22 | Jarred Vanderbilt | 93 | D | Glitched | 8k | 8k |
| 12/21/22 | LeBron James | 95 | PD | Nightmare | 200k | N/A |
| 12/21/22 | John Wall | 95 | PD | Nightmare | 120k | N/A |
| 12/21/22 | Ron Artest | 95 | PD | Nightmare | 120k | N/A |
| 12/21/22 | Khris Middleton | 95 | PD | Shades Of | 200k | N/A |
| 12/21/22 | Ja Morant | 95 | PD | Shades Of | 150k | N/A |
DECEMBER 18, 2022

| Date | Player | OVR | Tier | Theme | Average Bid | Buy Now |
| --- | --- | --- | --- | --- | --- | --- |
| 12/18/22 | Shaquille O'Neal | 97 | GO | Zen | 300k | N/A |
| 12/18/22 | Carmelo Anthony | 96 | PD | Zen | 200k | N/A |
| 12/18/22 | Grant Hill | 95 | PD | Zen | 91k | 91k |
| 12/18/22 | Shaquille O'Neal | 94 | D | Zen | 18k | 18k |
| 12/18/22 | Lauri Markkanen | 94 | D | Zen | 28k | 28k |
| 12/18/22 | Thurl Bailey | 94 | D | Zen | 43k | 43k |
| 12/18/22 | Jonathan Kuminga | 91 | A | Zen | 2k | 2k |
| 12/18/22 | Shaquille O'Neal | 91 | A | Zen | 3k | 3k |
| 12/18/22 | Russell Westbrook | 91 | A | Zen | 2.2k | 2.3k |
| 12/18/22 | Tracy McGrady | 96 | PD | Ice | 200k | N/A |
| 12/18/22 | LaMelo Ball | 95 | PD | Ice | 200k | N/A |
| 12/18/22 | Hedo Turkoglu | 94 | D | Ice | 10k | 10k |
| 12/18/22 | George Gervin | 94 | D | Ice | 9k | 9k |
| 12/18/22 | Tracy McGrady | 94 | D | Ice | 30k | 30k |
| 12/18/22 | Tracy McGrady | 91 | A | Ice | 2.6k | 2.6k |
| 12/18/22 | Quentin Rcihardson | 91 | A | Ice | 2k | 2k |
| 12/18/22 | Aleksej Pokusevski | 91 | A | Ice | 2k | 2k |
| 12/18/22 | Giannis Antetokounmpo | 96 | PD | Fire | 500k | N/A |
| 12/18/22 | Lonzo Ball | 95 | PD | Fire | 120k | N/A |
| 12/18/22 | Obi Toppin | 94 | D | Fire | 9.5k | 9.5k |
| 12/18/22 | Rudy Gay | 94 | D | Fire | 19k | 19k |
| 12/18/22 | Giannis Antetokounmpo | 94 | D | Fire | 31k | 31k |
| 12/18/22 | Mohamed Bamba | 91 | A | Fire | 2k | 2k |
| 12/18/22 | Gerald Green | 91 | A | Fire | 2k | 2k |
| 12/18/22 | Giannis Antetokounmpo | 91 | A | Fire | 2.9k | 2.9k |
| 12/18/22 | Paul George | 97 | GO | Special Edition | 180k | N/A |
| 12/18/22 | Kobe Bryant | 95 | PD | Transcendent | 220k | N/A |
| 12/18/22 | Penny Hardaway | 95 | PD | Transcendent | 200k | N/A |
| 12/18/22 | Kristaps Porzingis | 94 | D | Transcendent | 58k | 58k |
| 12/18/22 | Darius Garland | 94 | D | Transcendent | 10k | 10k |
| 12/18/22 | Kobe Bryant | 94 | D | Transcendent | 30k | 30k |
| 12/18/22 | Magic Johnson | 95 | PD | Main Event | 150k | N/A |
| 12/18/22 | Klay Thompson | 95 | PD | Main Event | 150k | N/A |
| 12/18/22 | De'Aaron Fox | 94 | D | Main Event | 19k | 19k |
| 12/18/22 | Magic Johnson | 94 | D | Main Event | 19k | 19k |
| 12/18/22 | Kevin Durant | 95 | PD | Dreamer | 180k | N/A |
| 12/18/22 | Ricky Davis | 95 | PD | Dreamer | 180k | N/A |
| 12/18/22 | DeMar DeRozan | 95 | PD | Pioneers | 800k | N/A |
| 12/18/22 | Kareem Abdul-Jabbar | 95 | PD | Pioneers | 200k | N/A |
| 12/18/22 | Kareem Abdul-Jabbar | 94 | D | Pioneers | 12k | 12k |
| 12/18/22 | Kelly Oubre Jr. | 91 | A | Pioneers | 2.1k | 2.1k |
| 12/18/22 | Duncan Robinson | 91 | A | Pioneers | 2k | 2k |
| 12/18/22 | Kareem Abdul-Jabbar | 91 | A | Pioneers | 2.7k | 2.7k |
| 12/18/22 | Hakeem Olajuwon | 96 | PD | Glitched | 300k | N/A |
| 12/18/22 | Ray Allen | 95 | PD | Glitched | 120k | N/A |
| 12/18/22 | Gary Payton | 95 | PD | Glitched | 150k | N/A |
| 12/18/22 | Dwight Howard | 95 | PD | Glitched | 200k | N/A |
| 12/18/22 | Josh Smith | 95 | PD | Glitched | 69k | 69k |
| 12/18/22 | Stephon Marbury | 93 | D | Glitched | 21k | 21k |
| 12/18/22 | Jarrett Allen | 91 | A | Glitched | 4k | 4k |
| 12/18/22 | Nikola Vucevic | 91 | A | Glitched | 3.6k | 3.6k |
| 12/18/22 | Ziaire Williams | 93 | D | Glitched | 14k | 14k |
| 12/18/22 | Jarred Vanderbilt | 93 | D | Glitched | 10k | 10k |
| 12/18/22 | LeBron James | 95 | PD | Nightmare | 300k | N/A |
| 12/18/22 | John Wall | 95 | PD | Nightmare | 120k | N/A |
| 12/18/22 | Ron Artest | 95 | PD | Nightmare | 120k | N/A |
| 12/18/22 | Khris Middleton | 95 | PD | Shades Of | 200k | N/A |
| 12/18/22 | Ja Morant | 95 | PD | Shades Of | 150k | N/A |
DECEMBER 17, 2022

| Date | Player | OVR | Tier | Theme | Avg. Bid | Buy Now |
| --- | --- | --- | --- | --- | --- | --- |
| 12/17/22 | Shaquille O'Neal | 97 | GO | Zen | 350k | N/A |
| 12/17/22 | Carmelo Anthony | 96 | PD | Zen | 300k | N/A |
| 12/17/22 | Grant Hill | 95 | PD | Zen | 120k | N/A |
| 12/17/22 | Shaquille O'Neal | 94 | D | Zen | 18k | 18k |
| 12/17/22 | Lauri Markkanen | 94 | D | Zen | 27k | 27k |
| 12/17/22 | Thurl Bailey | 94 | D | Zen | 45k | 45k |
| 12/17/22 | Jonathan Kuminga | 91 | A | Zen | 2.5k | 2.5k |
| 12/17/22 | Shaquille O'Neal | 91 | A | Zen | 3.5k | 3.5k |
| 12/17/22 | Russell Westbrook | 91 | A | Zen | 3k | 3k |
| 12/17/22 | Tracy McGrady | 96 | PD | Ice | 300k | N/A |
| 12/17/22 | LaMelo Ball | 95 | PD | Ice | 250k | N/A |
| 12/17/22 | Hedo Turkoglu | 94 | D | Ice | 10k | 10k |
| 12/17/22 | George Gervin | 94 | D | Ice | 9.8k | 9.8k |
| 12/17/22 | Tracy McGrady | 94 | D | Ice | 27k | 27k |
| 12/17/22 | Tracy McGrady | 91 | A | Ice | 3.9k | 3.9k |
| 12/17/22 | Quentin Rcihardson | 91 | A | Ice | 2k | 2k |
| 12/17/22 | Aleksej Pokusevski | 91 | A | Ice | 2.5k | 2.5k |
| 12/17/22 | Giannis Antetokounmpo | 96 | PD | Fire | 500k | N/A |
| 12/17/22 | Lonzo Ball | 95 | PD | Fire | 120k | N/A |
| 12/17/22 | Obi Toppin | 94 | D | Fire | 8k | 8k |
| 12/17/22 | Rudy Gay | 94 | D | Fire | 15k | 15k |
| 12/17/22 | Giannis Antetokounmpo | 94 | D | Fire | 29k | 29k |
| 12/17/22 | Mo Bamba | 91 | A | Fire | 2k | 2k |
| 12/17/22 | Gerald Green | 91 | A | Fire | 2k | 2k |
| 12/17/22 | Giannis Antetokounmpo | 91 | A | Fire | 2.9k | 2.9k |
| 12/17/22 | Paul George | 97 | GO | Special Edition | 180k | N/A |
| 12/17/22 | Kobe Bryant | 95 | PD | Transcendent | 220k | N/A |
| 12/17/22 | Penny Hardaway | 95 | PD | Transcendent | 300k | N/A |
| 12/17/22 | Kristaps Porzingis | 94 | D | Transcendent | 40k | 40k |
| 12/17/22 | Darius Garland | 94 | D | Transcendent | 12k | 12k |
| 12/17/22 | Kobe Bryant | 94 | D | Transcendent | 20k | 20k |
| 12/17/22 | Magic Johnson | 95 | PD | Main Event | 200k | N/A |
| 12/17/22 | Klay Thompson | 95 | PD | Main Event | 150k | N/A |
| 12/17/22 | De'Aaron Fox | 94 | D | Main Event | 20k | 20k |
| 12/17/22 | Magic Johnson | 94 | D | Main Event | 15k | 15k |
| 12/17/22 | Kevin Durant | 95 | PD | Dreamer | 180k | N/A |
| 12/17/22 | Ricky Davis | 95 | PD | Dreamer | 180k | N/A |
| 12/17/22 | DeMar DeRozan | 95 | PD | Pioneers | 800k | N/A |
| 12/17/22 | Kareem Abdul-Jabbar | 95 | PD | Pioneers | 200k | N/A |
| 12/17/22 | Kareem Abdul-Jabbar | 94 | D | Pioneers | 12k | 12k |
| 12/17/22 | Kelly Oubre Jr. | 91 | A | Pioneers | 2.1k | 2.1k |
| 12/17/22 | Duncan Robinson | 91 | A | Pioneers | 2k | 2k |
| 12/17/22 | Kareem Abdul-Jabbar | 91 | A | Pioneers | 2.7k | 2.7k |
| 12/17/22 | Hakeem Olajuwon | 96 | PD | Glitched | 200k | N/A |
| 12/17/22 | Ray Allen | 95 | PD | Glitched | 120k | N/A |
| 12/17/22 | Gary Payton | 95 | PD | Glitched | 150k | N/A |
| 12/17/22 | Dwight Howard | 95 | PD | Glitched | 200k | N/A |
| 12/17/22 | Josh Smith | 95 | PD | Glitched | 69k | 69k |
| 12/17/22 | Stephon Marbury | 93 | D | Glitched | 18k | 18k |
| 12/17/22 | Jarrett Allen | 91 | A | Glitched | 2.2k | 2.2k |
| 12/17/22 | Nikola Vucevic | 91 | A | Glitched | 2.2k | 2.2k |
| 12/17/22 | Ziaire Williams | 93 | D | Glitched | 12k | 12k |
| 12/17/22 | Jarred Vanderbilt | 93 | D | Glitched | 10k | 10k |
| 12/17/22 | LeBron James | 95 | PD | Nightmare | 300k | N/A |
| 12/17/22 | John Wall | 95 | PD | Nightmare | 120k | N/A |
| 12/17/22 | Ron Artest | 95 | PD | Nightmare | 120k | N/A |
| 12/17/22 | Khris Middleton | 95 | PD | Shades Of | 200k | N/A |
| 12/17/22 | Ja Morant | 95 | PD | Shades Of | 150k | N/A |
DECEMBER 14, 2022

| Date | Player | OVR | Tier | Theme | Avg. Bid | Buy Now |
| --- | --- | --- | --- | --- | --- | --- |
| 12/14/22 | Tracy McGrady | 96 | PD | Ice | 300k | N/A |
| 12/14/22 | LaMelo Ball | 95 | PD | Ice | 250k | N/A |
| 12/14/22 | Hedo Turkoglu | 94 | D | Ice | 15k | 15l |
| 12/14/22 | George Gervin | 94 | D | Ice | 12k | 12k |
| 12/14/22 | Tracy McGrady | 94 | D | Ice | 34k | 34k |
| 12/14/22 | Tracy McGrady | 91 | A | Ice | 3.5k | 3.5k |
| 12/14/22 | Quentin Rcihardson | 91 | A | Ice | 2.4k | 2.4k |
| 12/14/22 | Aleksej Pokusevski | 91 | A | Ice | 6k | 6k |
| 12/14/22 | Giannis Antetokounmpo | 96 | PD | Fire | 600k | N/A |
| 12/14/22 | Lonzo Ball | 95 | PD | Fire | 200k | N/A |
| 12/14/22 | Obi Toppin | 94 | D | Fire | 9k | 9k |
| 12/14/22 | Rudy Gay | 94 | D | Fire | 28k | 28k |
| 12/14/22 | Giannis Ant. | 94 | D | Fire | 52k | 52k |
| 12/14/22 | Mo Bamba | 91 | A | Fire | 2.5k | 2.5k |
| 12/14/22 | Gerald Green | 91 | A | Fire | 2.6k | 2.6k |
| 12/14/22 | Giannis Antetokounmpo | 91 | A | Fire | 3.1k | 3.1k |
| 12/14/22 | Paul George | 97 | GO | Special Edition | 300k | N/A |
| 12/14/22 | Kobe Bryant | 95 | PD | Transcendent | 400k | N/A |
| 12/14/22 | Penny Hardaway | 95 | PD | Transcendent | 300k | N/A |
| 12/14/22 | Kristaps Porzingis | 94 | D | Transcendent | 55k | 55k |
| 12/14/22 | Darius Garland | 94 | D | Transcendent | 18k | 18k |
| 12/14/22 | Kobe Bryant | 94 | D | Transcendent | 24k | 24k |
| 12/14/22 | Magic Johnson | 95 | PD | Main Event | 150k | N/A |
| 12/14/22 | Klay Thompson | 95 | PD | Main Event | 150k | N/A |
| 12/14/22 | De'Aaron Fox | 94 | D | Main Event | 25k | 25k |
| 12/14/22 | Magic Johnson | 94 | D | Main Event | 15k | 15k |
| 12/14/22 | Kevin Durant | 95 | PD | Dreamer | 180k | N/A |
| 12/14/22 | Ricky Davis | 95 | PD | Dreamer | 180k | N/A |
| 12/14/22 | DeMar DeRozan | 95 | PD | Pioneers | 800k | N/A |
| 12/14/22 | Kareem Abdul-Jabbar | 95 | PD | Pioneers | 200k | N/A |
| 12/14/22 | Kareem Abdul-Jabbar | 94 | D | Pioneers | 15k | 15k |
| 12/14/22 | Kelly Oubre Jr. | 91 | A | Pioneers | 3.2k | 3.2k |
| 12/14/22 | Duncan Robinson | 91 | A | Pioneers | 2.5k | 2.5k |
| 12/14/22 | Kareem Abdul-Jabbar | 91 | A | Pioneers | 2.5k | 2.5k |
| 12/14/22 | Hakeem Olajuwon | 96 | PD | Glitched | 300k | N/A |
| 12/14/22 | Ray Allen | 95 | PD | Glitched | 120k | N/A |
| 12/14/22 | Gary Payton | 95 | PD | Glitched | 150k | N/A |
| 12/14/22 | Dwight Howard | 95 | PD | Glitched | 400k | N/A |
| 12/14/22 | Josh Smith | 95 | PD | Glitched | 90k | 90k |
| 12/14/22 | Stephon Marbury | 93 | D | Glitched | 22k | 22k |
| 12/14/22 | Jarrett Allen | 91 | A | Glitched | 3.7k | 3.7k |
| 12/14/22 | Nikola Vucevic | 91 | A | Glitched | 5k | 5k |
| 12/14/22 | Ziaire Williams | 93 | D | Glitched | 10k | 10k |
| 12/14/22 | Jarred Vanderbilt | 93 | D | Glitched | 17k | 17k |
| 12/14/22 | LeBron James | 95 | PD | Nightmare | 300k | N/A |
| 12/14/22 | John Wall | 95 | PD | Nightmare | 120k | N/A |
| 12/14/22 | Ron Artest | 95 | PD | Nightmare | 120k | N/A |
| 12/14/22 | Khris Middleton | 95 | PD | Shades Of | 200k | N/A |
| 12/14/22 | Ja Morant | 95 | PD | Shades Of | 150k | N/A |
DECEMBER 12, 2022

| Date | Player | OVR | Tier | Theme | Avg. Bid | Buy Now |
| --- | --- | --- | --- | --- | --- | --- |
| 12/12/22 | Tracy McGrady | 96 | PD | Ice | 400k | N/A |
| 12/12/22 | LaMelo Ball | 95 | PD | Ice | 300k | N/A |
| 12/12/22 | Hedo Turkoglu | 94 | D | Ice | 17k | 17k |
| 12/12/22 | George Gervin | 94 | D | Ice | 12k | 12k |
| 12/12/22 | Tracy McGrady | 94 | D | Ice | 38k | 38k |
| 12/12/22 | Tracy McGrady | 91 | A | Ice | 2.9k | 2.9k |
| 12/12/22 | Quentin Rcihardson | 91 | A | Ice | 2.2k | 2.2k |
| 12/12/22 | Aleksej Pokusevski | 91 | A | Ice | 2.2k | 2.2k |
| 12/12/22 | Giannis Antetokounmpo | 96 | PD | Fire | 700k | N/A |
| 12/12/22 | Lonzo Ball | 95 | PD | Fire | 175k | N/A |
| 12/12/22 | Obi Toppin | 94 | D | Fire | 11k | 11k |
| 12/12/22 | Rudy Gay | 94 | D | Fire | 27k | 27k |
| 12/12/22 | Giannis Ant. | 94 | D | Fire | 78k | 78k |
| 12/12/22 | Mo Bamba | 91 | A | Fire | 2.5k | 2.5k |
| 12/12/22 | Gerald Green | 91 | A | Fire | 2.2k | 2.2k |
| 12/12/22 | Giannis Antetokounmpo | 91 | A | Fire | 2.6k | 2.6k |
| 12/12/22 | Paul George | 97 | GO | Special Edition | 300k | N/A |
| 12/12/22 | Kobe Bryant | 95 | PD | Transcendent | 400k | N/A |
| 12/12/22 | Penny Hardaway | 95 | PD | Transcendent | 300k | N/A |
| 12/12/22 | Porzingis | 94 | D | Transcendent | 66k | 66k |
| 12/12/22 | Darius Garland | 94 | D | Transcendent | 14k | 14k |
| 12/12/22 | Kobe Bryant | 94 | D | Transcendent | 26k | 26k |
| 12/12/22 | Magic Johnson | 95 | PD | Main Event | 150k | N/A |
| 12/12/22 | Klay Thompson | 95 | PD | Main Event | 150k | N/A |
| 12/12/22 | De'Aaron Fox | 94 | D | Main Event | 19k | 19k |
| 12/12/22 | Magic Johnson | 94 | D | Main Event | 18k | 18k |
| 12/12/22 | Kevin Durant | 95 | PD | Dreamer | 180k | N/A |
| 12/12/22 | Ricky Davis | 95 | PD | Dreamer | 180k | N/A |
| 12/12/22 | DeMar DeRozan | 95 | PD | Pioneers | 800k | N/A |
| 12/12/22 | Kareem Abdul-Jabbar | 95 | PD | Pioneers | 250k | N/A |
| 12/12/22 | Kareem Abdul-Jabbar | 94 | D | Pioneers | 30k | 30k |
| 12/12/22 | Kelly Oubre Jr. | 91 | A | Pioneers | 2.4k | 2.4k |
| 12/12/22 | Duncan Robinson | 91 | A | Pioneers | 2.5k | 2.5k |
| 12/12/22 | Kareem Abdul-Jabbar | 91 | A | Pioneers | 2.8k | 2.8k |
| 12/12/22 | Hakeem Olajuwon | 96 | PD | Glitched | 300k | N/A |
| 12/12/22 | Ray Allen | 95 | PD | Glitched | 120k | N/A |
| 12/12/22 | Gary Payton | 95 | PD | Glitched | 150k | N/A |
| 12/12/22 | Dwight Howard | 95 | PD | Glitched | 500k | N/A |
| 12/12/22 | Josh Smith | 95 | PD | Glitched | 99k | 99k |
| 12/12/22 | Stephon Marbury | 93 | D | Glitched | 20k | 20k |
| 12/12/22 | Jarrett Allen | 91 | A | Glitched | 7k | 7k |
| 12/12/22 | Nikola Vucevic | 91 | A | Glitched | 7k | 7k |
| 12/12/22 | Ziaire Williams | 93 | D | Glitched | 14k | 14k |
| 12/12/22 | Jarred Vanderbilt | 93 | D | Glitched | 16.5k | 16.5k |
| 12/12/22 | LeBron James | 95 | PD | Nightmare | 300k | N/A |
| 12/12/22 | John Wall | 95 | PD | Nightmare | 120k | N/A |
| 12/12/22 | Ron Artest | 95 | PD | Nightmare | 120k | N/A |
| 12/12/22 | Khris Middleton | 95 | PD | Shades Of | 200k | N/A |
| 12/12/22 | Ja Morant | 95 | PD | Shades Of | 150k | N/A |
DECEMBER 11, 2022

| Date | Player | OVR | Tier | Theme | Avg. Bid | Buy Now |
| --- | --- | --- | --- | --- | --- | --- |
| 12/11/22 | Tracy McGrady | 96 | PD | Ice | 400k | N/A |
| 12/11/22 | LaMelo Ball | 95 | PD | Ice | 350k | N/A |
| 12/11/22 | Hedo Turkoglu | 94 | D | Ice | 19k | 19k |
| 12/11/22 | George Gervin | 94 | D | Ice | 12.5k | 12.5k |
| 12/11/22 | Tracy McGrady | 94 | D | Ice | 43k | 43k |
| 12/11/22 | Tracy McGrady | 91 | D | Ice | 3.8k | 3.8k |
| 12/11/22 | Quentin Rcihardson | 91 | A | Ice | 2.2k | 2.2k |
| 12/11/22 | Aleksej Pokusevski | 91 | A | Ice | 2.1k | 2.1k |
| 12/11/22 | Giannis Antetokounmpo | 96 | PD | Fire | 600k | N/A |
| 12/11/22 | Lonzo Ball | 95 | PD | Fire | 175k | N/A |
| 12/11/22 | Obi Toppin | 94 | D | Fire | 11k | 11k |
| 12/11/22 | Rudy Gay | 94 | D | Fire | 27k | 27k |
| 12/11/22 | Giannis Ant. | 94 | D | Fire | 80k | 80k |
| 12/11/22 | Mo Bamba | 91 | A | Fire | 2.4k | 2.4k |
| 12/11/22 | Gerald Green | 91 | A | Fire | 2.2k | 2.2k |
| 12/11/22 | Giannis Antetokounmpo | 91 | A | Fire | 3k | 3k |
| 12/11/22 | Paul George | 97 | GO | Special Edition | 200k | N/A |
| 12/11/22 | Kobe Bryant | 95 | PD | Transcendent | 400k | N/A |
| 12/11/22 | Penny Hardaway | 95 | PD | Transcendent | 300k | N/A |
| 12/11/22 | Porzingis | 94 | D | Transcendent | 85k | 85k |
| 12/11/22 | Darius Garland | 94 | D | Transcendent | 13k | 13k |
| 12/11/22 | Kobe Bryant | 94 | D | Transcendent | 23k | 23k |
| 12/11/22 | Magic Johnson | 95 | PD | Main Event | 150k | N/A |
| 12/11/22 | Klay Thompson | 95 | PD | Main Event | 150k | N/A |
| 12/11/22 | De'Aaron Fox | 94 | D | Main Event | 19k | 19k |
| 12/11/22 | Magic Johnson | 94 | D | Main Event | 20k | 20k |
| 12/11/22 | Kevin Durant | 95 | PD | Dreamer | 160k | N/A |
| 12/11/22 | Ricky Davis | 95 | PD | Dreamer | 180k | N/A |
| 12/11/22 | DeMar DeRozan | 95 | PD | Pioneers | 800k | N/A |
| 12/11/22 | Kareem Abdul-Jabbar | 95 | PD | Pioneers | 250k | N/A |
| 12/11/22 | Kareem Abdul-Jabbar | 94 | D | Pioneers | 30k | 30k |
| 12/11/22 | Kelly Oubre Jr. | 91 | A | Pioneers | 2.2k | 2.2k |
| 12/11/22 | Duncan Robinson | 91 | A | Pioneers | 2.2k | 2.2k |
| 12/11/22 | Kareem Abdul-Jabbar | 91 | A | Pioneers | 2.5k | 2.5k |
| 12/11/22 | Hakeem Olajuwon | 96 | PD | Glitched | 300k | N/A |
| 12/11/22 | Ray Allen | 95 | PD | Glitched | 120k | N/A |
| 12/11/22 | Gary Payton | 95 | PD | Glitched | 150k | N/A |
| 12/11/22 | Dwight Howard | 95 | PD | Glitched | 400k | N/A |
| 12/11/22 | Josh Smith | 95 | PD | Glitched | 94k | 94k |
| 12/11/22 | Stephon Marbury | 93 | D | Glitched | 14k | 14k |
| 12/11/22 | Jarrett Allen | 91 | A | Glitched | 6k | 6k |
| 12/11/22 | Nikola Vucevic | 91 | A | Glitched | 8k | 8k |
| 12/11/22 | Ziaire Williams | 93 | D | Glitched | 11k | 11k |
| 12/11/22 | Jarred Vanderbilt | 93 | D | Glitched | 20k | 20k |
| 12/11/22 | LeBron James | 95 | PD | Nightmare | 300k | N/A |
| 12/11/22 | John Wall | 95 | PD | Nightmare | 120k | N/A |
| 12/11/22 | Ron Artest | 95 | PD | Nightmare | 120k | N/A |
| 12/11/22 | Khris Middleton | 95 | PD | Shades Of | 300k | N/A |
| 12/11/22 | Ja Morant | 95 | PD | Shades Of | 150k | N/A |
DECEMBER 10, 2022

| Date | Player | OVR | Tier | Theme | Avg. Bid | Buy Now |
| --- | --- | --- | --- | --- | --- | --- |
| 12/10/22 | Tracy McGrady | 96 | PD | Ice | 400k | N/A |
| 12/10/22 | LaMelo Ball | 95 | PD | Ice | 350k | N/A |
| 12/10/22 | Hedo Turkoglu | 94 | D | Ice | 20k | 20k |
| 12/10/22 | George Gervin | 94 | D | Ice | 12k | 12k |
| 12/10/22 | Tracy McGrady | 94 | D | Ice | 48k | 48k |
| 12/10/22 | Tracy McGrady | 91 | D | Ice | 3.5k | 3.5k |
| 12/10/22 | Quentin Richardson | 91 | A | Ice | 1.8k | 1.8k |
| 12/10/22 | Aleksej Pokusevski | 91 | A | Ice | 1.9k | 1.9k |
| 12/10/22 | Giannis Antetokounmpo | 96 | PD | Fire | 600k | N/A |
| 12/10/22 | Lonzo Ball | 95 | PD | Fire | 200k | N/A |
| 12/10/22 | Obi Toppin | 94 | D | Fire | 8k | 8k |
| 12/10/22 | Rudy Gay | 94 | D | Fire | 25k | 25k |
| 12/10/22 | Giannis Ant. | 94 | D | Fire | 75k | 75k |
| 12/10/22 | Mo Bamba | 91 | A | Fire | 2.2k | 2.2k |
| 12/10/22 | Gerald Green | 91 | A | Fire | 2k | 2k |
| 12/10/22 | Giannis Antetokounmpo | 91 | A | Fire | 2.9k | 2.9k |
| 12/10/22 | Paul George | 97 | GO | Special Edition | 200k | N/A |
| 12/10/22 | Kobe Bryant | 95 | PD | Transcendent | 250k | N/A |
| 12/10/22 | Penny Hardaway | 95 | PD | Transcendent | 250k | N/A |
| 12/10/22 | Porzingis | 94 | D | Transcendent | 80k | 80k |
| 12/10/22 | Darius Garland | 94 | D | Transcendent | 13k | 13k |
| 12/10/22 | Kobe Bryant | 94 | D | Transcendent | 25k | 25k |
| 12/10/22 | Magic Johnson | 95 | PD | Main Event | 150k | N/A |
| 12/10/22 | Klay Thompson | 95 | PD | Main Event | 150k | N/A |
| 12/10/22 | De'Aaron Fox | 94 | D | Main Event | 29k | 29k |
| 12/10/22 | Magic Johnson | 94 | D | Main Event | 15k | 15k |
| 12/10/22 | Kevin Durant | 95 | PD | Dreamer | 160k | N/A |
| 12/10/22 | Ricky Davis | 95 | PD | Dreamer | 180k | N/A |
| 12/10/22 | DeMar DeRozan | 95 | PD | Pioneers | 800k | N/A |
| 12/10/22 | Kareem Abdul-Jabbar | 95 | PD | Pioneers | 200k | N/A |
| 12/10/22 | Kareem Abdul-Jabbar | 94 | D | Pioneers | 32k | 32k |
| 12/10/22 | Kelly Oubre Jr. | 91 | A | Pioneers | 2.3k | 2.3k |
| 12/10/22 | Duncan Robinson | 91 | A | Pioneers | 2k | 2k |
| 12/10/22 | Kareem Abdul-Jabbar | 91 | A | Pioneers | 2.5k | 2.5k |
| 12/10/22 | Hakeem Olajuwon | 96 | PD | Glitched | 300k | N/A |
| 12/10/22 | Ray Allen | 95 | PD | Glitched | 120k | N/A |
| 12/10/22 | Gary Payton | 95 | PD | Glitched | 150k | N/A |
| 12/10/22 | Dwight Howard | 95 | PD | Glitched | 400k | N/A |
| 12/10/22 | Josh Smith | 95 | PD | Glitched | 90k | 90k |
| 12/10/22 | Stephon Marbury | 93 | D | Glitched | 26k | 26k |
| 12/10/22 | Jarrett Allen | 91 | A | Glitched | 7k | 7k |
| 12/10/22 | Nikola Vucevic | 91 | A | Glitched | 5.7k | 5.7k |
| 12/10/22 | Ziaire Williams | 93 | D | Glitched | 15k | 15k |
| 12/10/22 | Jarred Vanderbilt | 93 | D | Glitched | 20k | 20k |
| 12/10/22 | LeBron James | 95 | PD | Nightmare | 300k | N/A |
| 12/10/22 | John Wall | 95 | PD | Nightmare | 150k | N/A |
| 12/10/22 | Ron Artest | 95 | PD | Nightmare | 150k | N/A |
| 12/10/22 | Khris Middleton | 95 | PD | Shades Of | 200k | N/A |
| 12/10/22 | Ja Morant | 95 | PD | Shades Of | 150k | N/A |
DECEMBER 8, 2022

| Date | Player | OVR | Tier | Theme | Avg. Bid | Buy Now |
| --- | --- | --- | --- | --- | --- | --- |
| 12/8/22 | Giannis Antetokounmpo | 96 | PD | Fire | 900k | N/A |
| 12/8/22 | Lonzo Ball | 95 | PD | Fire | 200k | N/A |
| 12/8/22 | Obi Toppin | 94 | D | Fire | 9k | 9k |
| 12/8/22 | Rudy Gay | 94 | D | Fire | 25k | 25k |
| 12/8/22 | Giannis Ant. | 94 | D | Fire | 55k | 55k |
| 12/8/22 | Mo Bamba | 91 | A | Fire | 2.3k | 2.3k |
| 12/8/22 | Gerald Green | 91 | A | Fire | 2k | 2k |
| 12/8/22 | Giannis Antetokounmpo | 91 | A | Fire | 3k | 3k |
| 12/8/22 | Paul George | 97 | GO | Special Edition | 250k | N/A |
| 12/8/22 | Kobe Bryant | 95 | PD | Transcendent | 330k | N/A |
| 12/8/22 | Penny Hardaway | 95 | PD | Transcendent | 300k | N/A |
| 12/8/22 | Porzingis | 94 | D | Transcendent | 68k | 88k |
| 12/8/22 | Darius Garland | 94 | D | Transcendent | 12k | 12k |
| 12/8/22 | Kobe Bryant | 94 | D | Transcendent | 29k | 29k |
| 12/8/22 | Magic Johnson | 95 | PD | Main Event | 150k | N/A |
| 12/8/22 | Klay Thompson | 95 | PD | Main Event | 150k | N/A |
| 12/8/22 | De'Aaron Fox | 94 | D | Main Event | 17k | 17k |
| 12/8/22 | Magic Johnson | 94 | D | Main Event | 16k | 16k |
| 12/8/22 | Kevin Durant | 95 | PD | Dreamer | 160k | N/A |
| 12/8/22 | Ricky Davis | 95 | PD | Dreamer | 170k | N/A |
| 12/8/22 | DeMar DeRozan | 95 | PD | Pioneers | 800k | N/A |
| 12/8/22 | Kareem Abdul-Jabbar | 95 | PD | Pioneers | 300k | N/A |
| 12/8/22 | Kareem Abdul-Jabbar | 94 | D | Pioneers | 22k | 22k |
| 12/8/22 | Kelly Oubre Jr. | 91 | A | Pioneers | 2.3k | 2.3k |
| 12/8/22 | Duncan Robinson | 91 | A | Pioneers | 2.2k | 2.2k |
| 12/8/22 | Hakeem Olajuwon | 96 | PD | Glitched | 350k | N/A |
| 12/8/22 | Ray Allen | 95 | PD | Glitched | 120k | N/A |
| 12/8/22 | Gary Payton | 95 | PD | Glitched | 150k | N/A |
| 12/8/22 | Dwight Howard | 95 | PD | Glitched | 400k | N/A |
| 12/8/22 | Josh Smith | 95 | PD | Glitched | 95k | 95k |
| 12/8/22 | Stephon Marbury | 93 | D | Glitched | 18k | 18k |
| 12/8/22 | Jarrett Allen | 91 | A | Glitched | 6k | 6k |
| 12/8/22 | Nikola Vucevic | 91 | A | Glitched | 7.5k | 7.5k |
| 12/8/22 | Ziaire Williams | 93 | D | Glitched | 20k | 20k |
| 12/8/22 | Jarred Vanderbilt | 93 | D | Glitched | 18k | 18k |
| 12/8/22 | LeBron James | 95 | PD | Nightmare | 300k | N/A |
| 12/8/22 | John Wall | 95 | PD | Nightmare | 120k | N/A |
| 12/8/22 | Ron Artest | 95 | PD | Nightmare | 150k | N/A |
| 12/8/22 | Khris Middleton | 95 | PD | Shades Of | 250k | N/A |
| 12/8/22 | Ja Morant | 95 | PD | Shades Of | 150k | N/A |
DECEMBER 7, 2022

| Date | Player | OVR | Tier | Theme | Avg. Bid | Buy Now |
| --- | --- | --- | --- | --- | --- | --- |
| 12/7/22 | Giannis Antetokounmpo | 96 | PD | Fire | 900k | N/A |
| 12/7/22 | Lonzo Ball | 95 | PD | Fire | 200k | N/A |
| 12/7/22 | Obi Toppin | 94 | D | Fire | 10k | 10k |
| 12/7/22 | Rudy Gay | 94 | D | Fire | 30k | 30k |
| 12/7/22 | Giannis Antetokounmpo | 94 | D | Fire | 69k | 69k |
| 12/7/22 | Mo Bamba | 91 | A | Fire | 2.4k | 2.4k |
| 12/7/22 | Gerald Green | 91 | A | Fire | 2.3k | 2.3k |
| 12/7/22 | Giannis Antetokounmpo | 91 | A | Fire | 3k | 3k |
| 12/7/22 | Paul George | 97 | GO | Special Edition | 300k | N/A |
| 12/7/22 | Kobe Bryant | 95 | PD | Transcendent | 300k | N/A |
| 12/7/22 | Penny Hardaway | 95 | PD | Transcendent | 350k | N/A |
| 12/7/22 | Kristaps Porzingis | 94 | D | Transcendent | 88k | 88k |
| 12/7/22 | Darius Garland | 94 | D | Transcendent | 12k | 12k |
| 12/7/22 | Kobe Bryant | 94 | D | Transcendent | 41k | 41k |
| 12/7/22 | Magic Johnson | 95 | PD | Main Event | 150k | N/A |
| 12/7/22 | Klay Thompson | 95 | PD | Main Event | 180k | N/A |
| 12/7/22 | De'Aaron Fox | 94 | D | Main Event | 19k | 19k |
| 12/7/22 | Magic Johnson | 94 | D | Main Event | 18k | 18k |
| 12/7/22 | Kevin Durant | 95 | PD | Dreamer | 200k | N/A |
| 12/7/22 | Ricky Davis | 95 | PD | Dreamer | 200k | N/A |
| 12/7/22 | DeMar DeRozan | 95 | PD | Pioneers | 600k | N/A |
| 12/7/22 | Kareem Abdul-Jabbar | 95 | PD | Pioneers | 250k | N/A |
| 12/7/22 | Kareem Abdul-Jabbar | 94 | D | Pioneers | 38k | 38k |
| 12/7/22 | Kelly Oubre Jr. | 91 | A | Pioneers | 3k | 3k |
| 12/7/22 | Duncan Robinson | 91 | A | Pioneers | 2.8k | 2.8k |
| 12/7/22 | Hakeem Olajuwon | 96 | PD | Glitched | 350k | N/A |
| 12/7/22 | Ray Allen | 95 | PD | Glitched | 140k | N/A |
| 12/7/22 | Gary Payton | 95 | PD | Glitched | 200k | N/A |
| 12/7/22 | Dwight Howard | 95 | PD | Glitched | 300k | N/A |
| 12/7/22 | Josh Smith | 95 | PD | Glitched | 100k | 100k |
| 12/7/22 | Stephon Marbury | 93 | D | Glitched | 20k | 20k |
| 12/7/22 | Jarrett Allen | 91 | A | Glitched | 6k | 6k |
| 12/7/22 | Nikola Vucevic | 91 | A | Glitched | 8k | 8k |
| 12/7/22 | Ziaire Williams | 93 | D | Glitched | 20k | 20k |
| 12/7/22 | Jarred Vanderbilt | 93 | D | Glitched | 16k | 16k |
| 12/7/22 | LeBron James | 95 | PD | Nightmare | 300k | N/A |
| 12/7/22 | John Wall | 95 | PD | Nightmare | 120k | N/A |
| 12/7/22 | Ron Artest | 95 | PD | Nightmare | 150k | N/A |
| 12/7/22 | Khris Middleton | 95 | PD | Shades Of | 235k | N/A |
| 12/7/22 | Ja Morant | 95 | PD | Shades Of | 200k | N/A |
DECEMBER 6, 2022

| Date | Player | OVR | Tier | Theme | Avg. Bid | Buy Now |
| --- | --- | --- | --- | --- | --- | --- |
| 12/6/22 | Giannis Antetokounmpo | 96 | PD | Fire | 1,000,000 | N/A |
| 12/6/22 | Lonzo Ball | 95 | PD | Fire | 250k | N/A |
| 12/6/22 | Obi Toppin | 94 | D | Fire | 10k | 10k |
| 12/6/22 | Rudy Gay | 94 | D | Fire | 30k | 30k |
| 12/6/22 | Giannis Ant. | 94 | D | Fire | 67k | 67k |
| 12/6/22 | Mo Bamba | 91 | A | Fire | 2k | 2k |
| 12/6/22 | Gerald Green | 91 | A | Fire | 2k | 2k |
| 12/6/22 | Giannis Antetokounmpo | 91 | A | Fire | 3k | 3k |
| 12/6/22 | Paul George | 97 | GO | Special Edition | 300k | N/A |
| 12/6/22 | Kobe Bryant | 95 | PD | Transcendent | 300k | N/A |
| 12/6/22 | Penny Hardaway | 95 | PD | Transcendent | 400k | N/A |
| 12/6/22 | Porzingis | 94 | D | Transcendent | 80k | 80k |
| 12/6/22 | Darius Garland | 94 | D | Transcendent | 12k | 12k |
| 12/6/22 | Kobe Bryant | 94 | D | Transcendent | 25k | 25k |
| 12/6/22 | Magic Johnson | 95 | PD | Main Event | 150k | N/A |
| 12/6/22 | Klay Thompson | 95 | PD | Main Event | 150k | N/A |
| 12/6/22 | De'Aaron Fox | 94 | D | Main Event | 19k | 19k |
| 12/6/22 | Magic Johnson | 94 | D | Main Event | 18k | 18k |
| 12/6/22 | Kevin Durant | 95 | PD | Dreamer | 150k | N/A |
| 12/6/22 | Ricky Davis | 95 | PD | Dreamer | 215k | N/A |
| 12/6/22 | DeMar DeRozan | 95 | PD | Pioneers | 800k | N/A |
| 12/6/22 | Kareem Abdul-Jabbar | 95 | PD | Pioneers | 250k | N/A |
| 12/6/22 | Kareem Abdul-Jabbar | 94 | D | Pioneers | 25k | 25k |
| 12/6/22 | Kelly Oubre Jr. | 91 | A | Pioneers | 2.1k | 2.1k |
| 12/6/22 | Duncan Robinson | 91 | A | Pioneers | 2.1k | 2.1k |
| 12/6/22 | Hakeem Olajuwon | 96 | PD | Glitched | 300k | N/A |
| 12/6/22 | Ray Allen | 95 | PD | Glitched | 140k | N/A |
| 12/6/22 | Gary Payton | 95 | PD | Glitched | 150k | N/A |
| 12/6/22 | Dwight Howard | 95 | PD | Glitched | 300k | N/A |
| 12/6/22 | Josh Smith | 95 | PD | Glitched | 90k | 90k |
| 12/6/22 | Stephon Marbury | 93 | D | Glitched | 18k | 18k |
| 12/6/22 | Jarrett Allen | 91 | A | Glitched | 6k | 6k |
| 12/6/22 | Nikola Vucevic | 91 | A | Glitched | 7k | 7k |
| 12/6/22 | Ziaire Williams | 93 | D | Glitched | 20k | 20k |
| 12/6/22 | Jarred Vanderbilt | 93 | D | Glitched | 20k | 20k |
| 12/6/22 | LeBron James | 95 | PD | Nightmare | 400k | N/A |
| 12/6/22 | John Wall | 95 | PD | Nightmare | 120k | N/A |
| 12/6/22 | Ron Artest | 95 | PD | Nightmare | 200k | N/A |
| 12/6/22 | Khris Middleton | 95 | PD | Shades Of | 200k | N/A |
| 12/6/22 | Ja Morant | 95 | PD | Shades Of | 200k | N/A |
DECEMBER 5, 2022

| Date | Player | OVR | Tier | Theme | Avg. Bid | Buy Now |
| --- | --- | --- | --- | --- | --- | --- |
| 12/5/22 | Giannis Antetokounmpo | 96 | PD | Fire | 1,000,000 | N/A |
| 12/5/22 | Lonzo Ball | 95 | PD | Fire | 230k | N/A |
| 12/5/22 | Obi Toppin | 94 | D | Fire | 7k | 10k |
| 12/5/22 | Rudy Gay | 94 | D | Fire | 33k | 33k |
| 12/5/22 | Giannis Antetokounmpo | 94 | D | Fire | 67k | 67k |
| 12/5/22 | Mo Bamba | 91 | A | Fire | 2.1k | 2.1k |
| 12/5/22 | Gerald Green | 91 | A | Fire | 2k | 2k |
| 12/5/22 | Giannis Antetokounmpo | 91 | A | Fire | 3.9k | 3.9k |
| 12/5/22 | Paul George | 97 | GO | Special Edition | 200k | N/A |
| 12/5/22 | Kobe Bryant | 95 | PD | Transcendent | 400k | N/A |
| 12/5/22 | Penny Hardaway | 95 | PD | Transcendent | 300k | N/A |
| 12/5/22 | Kristaps Porzingis | 94 | D | Transcendent | 70k | 70k |
| 12/5/22 | Darius Garland | 94 | D | Transcendent | 18k | 18k |
| 12/5/22 | Kobe Bryant | 94 | D | Transcendent | 38k | 38k |
| 12/5/22 | Magic | 95 | PD | Main Event | 150k | N/A |
| 12/5/22 | Klay Thompson | 95 | PD | Main Event | 150k | N/A |
| 12/5/22 | De'Aaron Fox | 94 | D | Main Event | 22k | 22k |
| 12/5/22 | Magic Johnson | 94 | D | Main Event | 20k | 20k |
| 12/5/22 | Kevin Durant | 95 | PD | Dreamer | 250k | N/A |
| 12/5/22 | Ricky Davis | 95 | PD | Dreamer | 250k | N/A |
| 12/5/22 | DeMar DeRozan | 95 | PD | Pioneers | 1,000,000 | N/A |
| 12/5/22 | Kareem Abdul-Jabbar | 95 | PD | Pioneers | 200k | N/A |
| 12/5/22 | Kareem Abdul-Jabbar | 94 | D | Pioneers | 25k | 25k |
| 12/5/22 | Kelly Oubre Jr. | 91 | A | Pioneers | 2.5k | 2.5k |
| 12/5/22 | Duncan Robinson | 91 | A | Pioneers | 2.3k | 2.3k |
| 12/5/22 | Hakeem Olajuwon | 96 | PD | Glitched | 300k | N/A |
| 12/5/22 | Ray Allen | 95 | PD | Glitched | 160k | N/A |
| 12/5/22 | Gary Payton | 95 | PD | Glitched | 150k | N/A |
| 12/5/22 | Dwight Howard | 95 | PD | Glitched | 300k | N/A |
| 12/5/22 | Josh Smith | 95 | PD | Glitched | 90k | 90k |
| 12/5/22 | Stephon Marbury | 93 | D | Glitched | 28k | 28k |
| 12/5/22 | Jarrett Allen | 91 | A | Glitched | 11k | 11k |
| 12/5/22 | Nikola Vucevic | 91 | A | Glitched | 8k | 8k |
| 12/5/22 | Ziaire Williams | 93 | D | Glitched | 17k | 17k |
| 12/5/22 | Jarred Vanderbilt | 93 | D | Glitched | 20k | 20k |
| 12/5/22 | LeBron James | 95 | PD | Nightmare | 300k | N/A |
| 12/5/22 | John Wall | 95 | PD | Nightmare | 150k | N/A |
| 12/5/22 | Ron Artest | 95 | PD | Nightmare | 200k | N/A |
| 12/5/22 | Khris Middleton | 95 | PD | Shades Of | 200k | N/A |
| 12/5/22 | Ja Morant | 95 | PD | Shades Of | 200k | N/A |