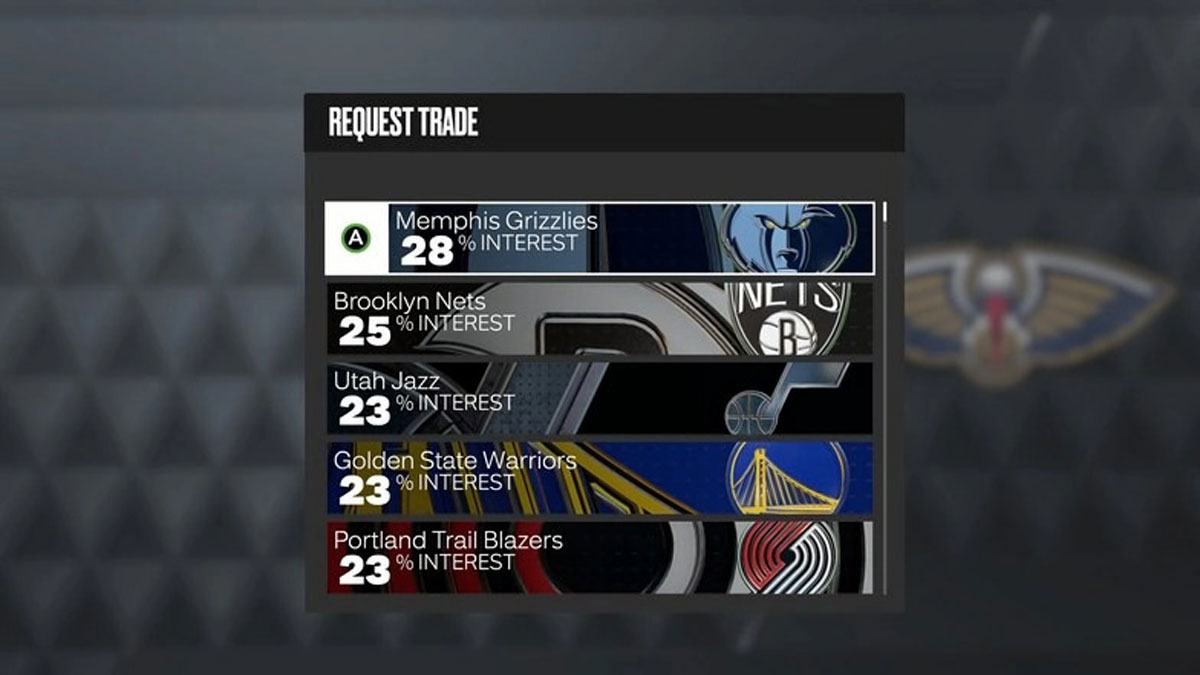 Here are the instructions for how to get traded in NBA 2K23 MyCAREER. There are 2 components to getting traded in NBA 2K23 MyCAREER: 1) Requesting a trade and 2) NBA teams having interest in your MyPLAYER.
Let's go over the first option:
How to Request a Trade
Go the MyCAREER menu
Select the Request a Trade option
(Note: Make sure you've progressed enough through MyCAREER to be eligible for this trade requests. The more interest a team has in your MyPLAYER, the more likely a trade will happen when requested).
How to Get NBA Teams to Have Interest in MyPLAYER
You can either play great with great stats and teammate grade, or the opposite
Playing great will increase NBA teams' interest in your MyPLAYER, so then you can choose which team you want to go to.
Playing poor will make your current team want to get rid of you, sending you to a random team.