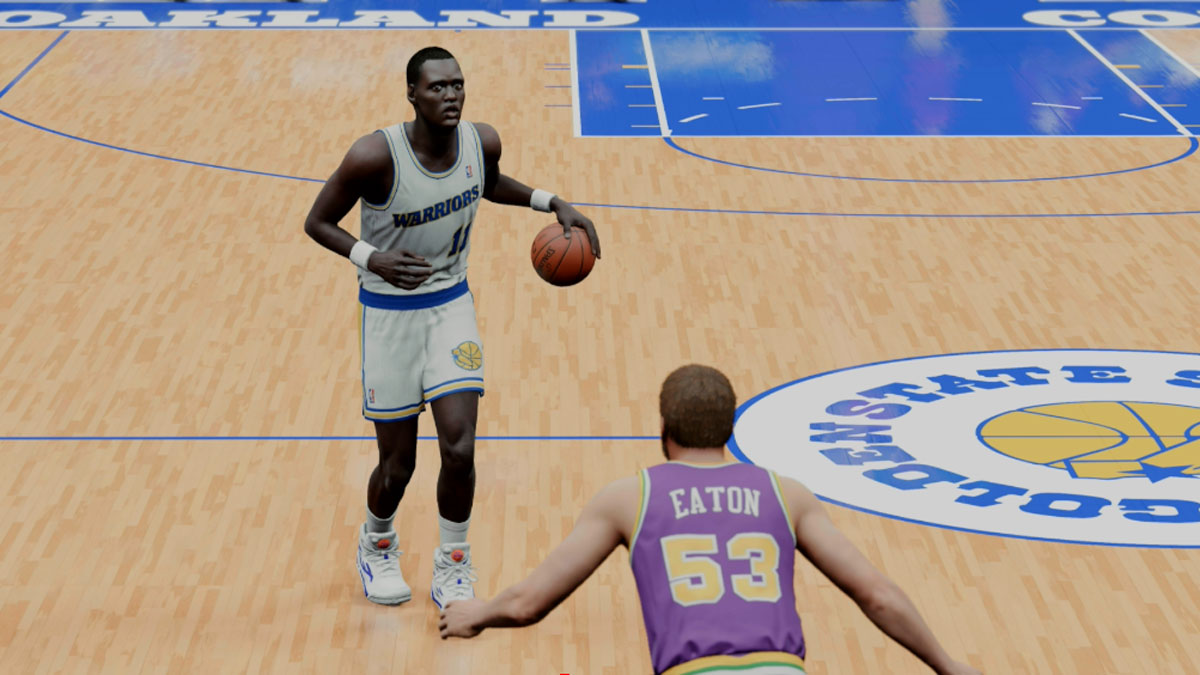 There's tall, and then there's gigantic. You can't teach height in basketball and height obviously can be a huge advantage in the NBA. The tallest players in NBA 2K23 can be found on classic teams, MyNBA, current rosters, or in MyTEAM. Continue reading for a list of the very tallest players in the NBA (7'2″ and over) as well as the WNBA in NBA 2K23!
Tallest Players in NBA 2K23
7'7″
Manute Bol
Gheorghe Mureșan
7'6″
Shawn Bradley
Tacko Fall*
Yao Ming
7'5″
7'4″
Mark Eaton
Boban Marjanovic*
Ralph Sampson
Rik Smits
7'3″
Randy Breuer
Zydrunas Ilgauskas
Kristaps Porzingis*
Arvydas Sabonis
Hasheem Thabeet
7'2″
Kareem Abdul-Jabbar
Bol Bol*
James Donaldson
Artis Gilmore
Roy Hibbert
Luke Kornet*
Alex Len*
Luc Longely
Dikembe Mutombo
Greg Ostertag
*Current Rosters / Modern Era
Tallest WNBA Players in NBA 2K23
6'10"
6'9″
6'8″
Liz Cambage
We can also look forward to seeing French phenom Victor Wembanyama in NBA 2K24, who is listed at 7'4″ – and who could still be growing. "Wemby", who many see as the best prospect since LeBron James, is expected to the be the #1 overall pick in the 2023 NBA Draft.