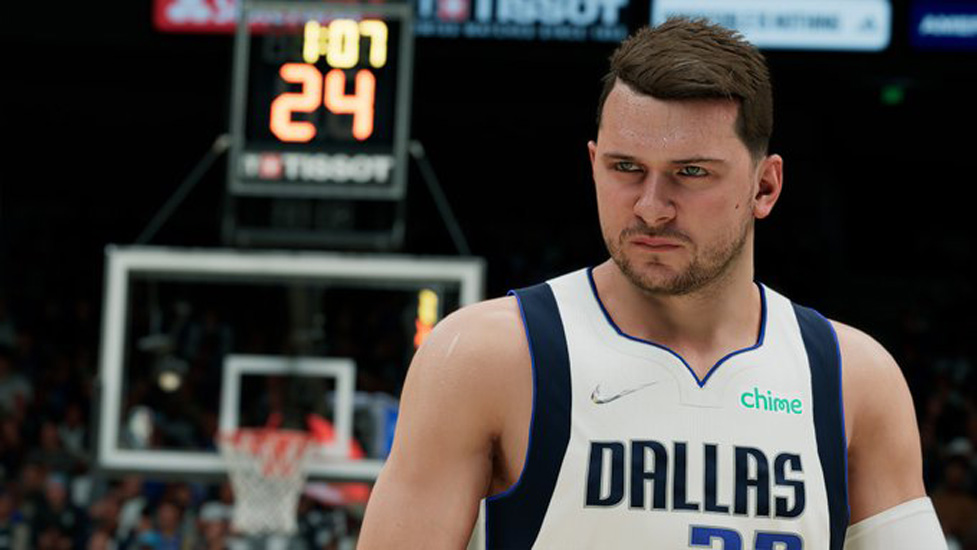 The release of the NBA 2K player ratings for the world to debate has become an annual 2K tradition, this year should be no different for the upcoming NBA 2K22 game. Will we see a new #1 overall player? Is LeBron James still the #1 player in the world? Read on to see our NBA 2K22 player rating predictions for the top NBA players.
NBA 2K22 Player Rating Factors:
Before getting to the predictions, let's consider some of the factors and formulas for how 2K – or namely the roster guru Mike Stauffer – decides the player ratings. We've based all of these on observing how players have been rated by 2K in the past NBA 2K games, although there may be other factors not listed here:
Obviously the stats that NBA players put up matters significantly for player ratings in NBA 2K. 2K dynamically adjusts and updates player ratings throughout the season and for the upcoming game, largely based on basic and advanced stats.
The accumulation of attributes that a player is skilled at also matters, including defense. So two-way players and all-around players (like a LeBron James), will fair better than 1-dimensional type players when it comes to overall rating.
Player history / reputation is also another factor. A superstar may have an off year or a 'down year', but if past ratings in NBA 2K games are any indication, it tends to also factor in a player's whole body of work. That said, if a low rated player has a breakout year, his rating can skyrocket up as well.
Attributes carry more weight relative to a player's position. For example, if a Center has high rebound and inside defense attributes, it will factor more into his overall rating rather than something like perimeter defense.
Playoff Performance. 2K is always monitoring how players perform in the NBA, and the NBA playoffs are no exception. How a player performs during the playoffs may influence his player rating for the next upcoming game.
That said, let's get to the actual OVR predictions.
NBA 2K22 Player Rating Predictions:
GIANNIS ANTETOKOUNMPO – 98 OVR
2K21 Rating = 96 OVR
Difference = +2
On the big stage in the 2021 NBA Finals, fans witnessed Giannis' historic and match-clinching 50-point performance in the Bucks' Game 6 Finals win. The series was marked by Antetokounmpo's absolute dominance. With Giannis' overall playoff performance, grit, and stepping up his game (on both sides of the court) when it mattered the most, we think it's enough to jump +2 points to 98 OVR which would make him the #1 player in NBA 2K22.
LEBRON JAMES – 97 OVR
2K21 Rating = 97 OVR
Difference = None
James played in only 45 regular season games due to injury and wasn't in the MVP discussion. In the playoffs, he had an underwhelming performance (for him) with only 23 ppg on 47% shooting. All those factors could mean LeBron's rating will stay as-is in NBA 2K22 or be in danger of dropping to a 96 OVR or lower. LeBron still is one of the top players in the world, just not #1.
STEPH CURRY – 97 OVR
2K21 Rating = 97 OVR
Difference = None
With various scoring outbursts plus leadership throughout the season, Curry carried an undermanned Warriors squad to an 8th seed record – which would've been good enough for the playoffs any other year – but the Warriors ended up losing in the 'Play-In' tournament. Finishing 3rd in MVP voting, Curry should see his already elite rating of a 97 hold steady.
NIKOLA JOKIC – 97 OVR
2K21 Rating = 96 OVR
Difference = +1
The best passing center of all-time just won his first NBA MVP, averaging around 26.4pts 10.8 reb 8.3 ast on 56.6% shooting and leading the league in PER (Player Efficiency Rating). That should be enough to propel The Joker up to the very upper echelon of top rated players in NBA 2K22.
KEVIN DURANT – 97 OVR
2K21 Rating = 97 OVR
Difference = +1
Durant stepped up and showed out for the Brooklyn Nets in the playoffs, but injuries to Kyrie Irving and James Harden ultimately hampered the championship hopes. The Nets were defeated by the eventual NBA champion Milwaukee Bucks in 7 games in the Eastern Conference Semifinals. KD also stepped up in the Tokyo Olympics to carry the squad to another Gold medal. We think with the season he had, it's enough to bump up his rating +1 to a 97 OVR.
KAWHI LEONARD – 96 OVR
2K21 Rating = 96 OVR
Difference = None
The consistent Kawhi Leonard didn't do enough to raise or lower his NBA 2K rating, so we see him staying at a 96 OVR.
LUKA DONCIC – 96 OVR
2K21 Rating = 94 OVR
Difference = +2
After being named the NBA 2K22 Cover Athlete, posting a stat line of about 29 pts 9 ast and 8 reb per game, and coming in 5th in MVP 2021 voting, that should be enough to bump up Doncic's rating a couple points to a 96 OVR. Scoring 48 points in his Olympic debut doesn't hurt either.
NBA 2K22 launches for current and next-gen platforms on September 10 of this year. Check out the NBA 2K22 News Tracker for all the latest news and info leading up to the release date.