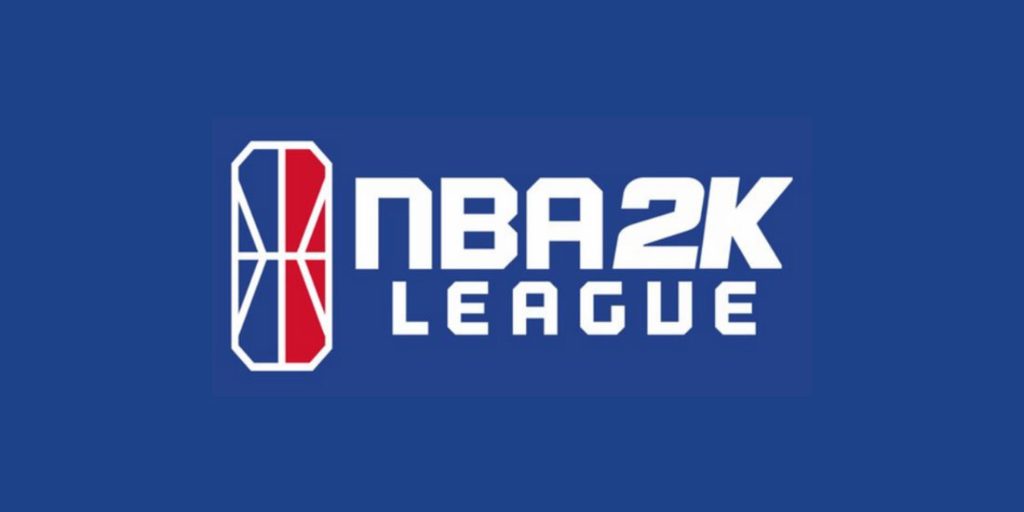 NBA 2K LEAGUE DRAFT PROSPECT SPOTLIGHT
Name: Andrew Cole
Hometown: Brooklyn, NY
Age: 25
Gamertag: xVersuh
Console: Xbox One
2KL Combine Build: SG, Offensive Threat
Twitter: @xVersuh
NBA 2KW recently caught up with NBA 2K League Top 150 Draft Prospect Andrew Cole, aka "xVersuh".  After performing well in the NBA 2K League Combine and interviews with the NBA 2K League, Cole received official confirmation that he'll be in the draft pool for the upcoming NBA 2K League (Season 3). Considered one of the top prospects of the draft, we talk about his personal journey to the NBA 2K League Draft, as well as his NBA 2K play style and strong character traits that will be a big asset to any NBA 2K League team.
Read below for the full Q&A:
2KW:  Can you tell us a little about your background, how you got into NBA 2K, esports, and the NBA 2K League in particular?
Andrew: I was born in Brooklyn, NY. I grew up moving around a lot due to many circumstances. My parents always wanted to provide a better lifestyle for me and my siblings and to avoid environments that were harmful to us. One of the hardest things that I've dealt with was watching my grandfather suffer from a stroke. At a young age, I had to take on more responsibilities than one could imagine. Sports and video games were my escape from the trials and tribulations that my family and I faced throughout my childhood. Primarily, basketball which was my first love growing up. I never left my house without my basketball. The sport was my motivation and fuel to be productive. It impacted my education in a positive way because I would focus on doing what was required just to make sure that I had time to play basketball. After my injury, I couldn't physically play basketball; however, my love for the sport translated to 2K. I believe that the 2K League is an opportunity for me pursue a dream that almost seemed impossible. I have my nephew and other youth in the community looking up to me, so I want to lead by example and show them anything is possible.
2KW: What approach did you take towards NBA 2KL Combine qualifications, and what was the archetype(s) you went with?
Andrew: I went into the combine knowing that I had to pace myself and be the best teammate possible to pull off wins. My aim was to keep everyone involved and engaged in the game by providing them with the opportunity to showcase the skills and talents. This also helped them gain consistency going into their next game. Considering that we all have the same mission, to make the 2K League, I wanted to create leaders through this combine experience. By leaving it all out on the floor, everyone would experience growth and have a better shot at reaching their goals. The archetype that I decided to go with was Offensive Threat at the shooting guard because I knew I'd be able to put a lot of points up and give us consistent scoring. Also, being able to use that archetype in a defensive way definitely gave me an advantage on the court.
I'm Applying Pressure For The Remainder Of 2020❗️
™ pic.twitter.com/NYb68fVldQ

— ・ ™ (@xVersuh) January 14, 2020
2KW: How would you describe your play style?
Andrew: Surgical sums it up. I read what the defense is making available, narrow down defensive rotations, and take advantage of the weak points. By utilizing the strengths of my teammates in a tactical manner, I am able to put them or myself in the position to score. Being able to accomplish that on ball and off ball is a crucial skill that complements a team's overall success. I would compare my game to Paul George because of my ability to attack the rim, shoot, and score at a high level from different ranges. My offensive and defensive IQ level is elite.
2KW: Who's your favorite NBA team? NBA player?
Andrew: With the love I have for basketball, it would be hard to name a specific team. I do, however, have a lot of players whom I believe are the best. Some of those players are Damian Lillard, Kyrie Irving, Lebron James, Paul George with recent additions such as Ja Morant and Shai Gilgeous-Alexander. If I had to choose my favorite player, I'd go with Kyrie Irving.
2KW: Why should a team draft you?
Andrew: As my name implies, I am very versatile. My undeniable skillset can be a great asset to the NBA 2K League. I am an elite guard and defender that can play on any archetype. My social skills and relatability to the other players would aid in creating a cohesive relationship among the team. I've been in various situations both as an elite superstar and as a phenomenal role player. I understand both positions and how valuable it can be to a team.
2KW: What are your greatest strengths?
Andrew: I'd say my greatest strengths are leadership and mental toughness. Every team needs a great leader to keep them composed (or grounded) when they are playing their worst or even at their best. This helps the team stay focused on getting the win.
2KW: Do you have a favorite NBA 2K YouTuber or influencer?
Andrew: NBA 2K Youtuber or influencer: Da_Czar and BPtheGod_. Da_Czar because he's been around a long time. He's a pillar in the community because he listens and communicates with the community, identifies our needs, and gets out points across to 2K developers in regards to the product of the game that we are all seeking to make our profession. I'd also say BPtheGod_ because of similar play style. He knows how to dribble, chain combos together, make space, use the miss matches, and the ins and outs of the animation that players like myself can utilize at a competitive level.
2KW: What type of traits do you look for in a teammate and team?
Andrew: The qualities that I look for in a teammate are hardworking, dedicated, consistent, understanding different perspectives and the ability to breakdown gameplay and apply it to their personal game. This helps the player(s) be more impactful on the court and keep the opponents guessing. I work best with individuals that understand what shots they are looking for, what pocket to be in, and what areas of the court they are most efficient in performance wise. Having a sharp mindset when it comes to understanding different rotations and knowing your opponent. In a team, I look for cohesiveness, great sportsmanship, and the ability to work together. All of the above tie into strong, positive characteristics of a team. Therefore, helping us excel at performance and outplay our opponents. 2K is definitely a mental game.
2KW: What are you looking forward to most if you get drafted?
Andrew: I am looking forward to being able to further my skill set, network with other players in the league that I don't know, and to bring some new ideas to the team and organization. I believe I can promote growth in the league and future prospects that are pursing the league that share the same belief on what is best going forward.
---
Fans can check out the latest on the NBA 2K League by visiting their official website and Twitter page.