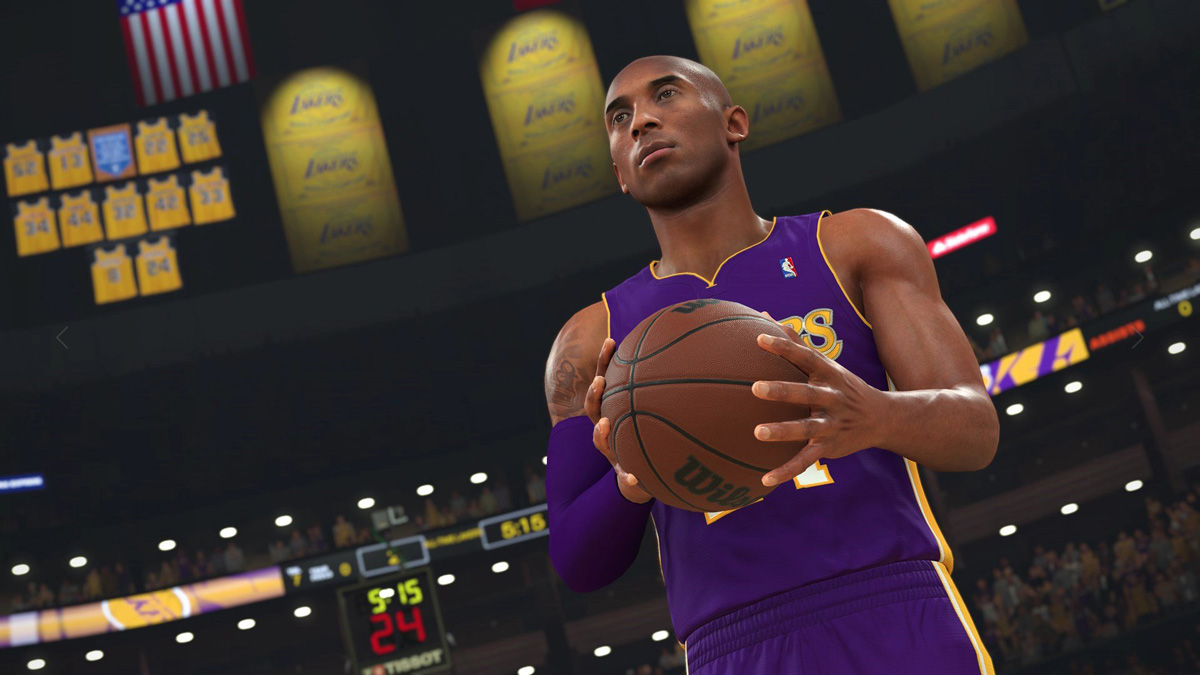 This year's NBA 2K game is scheduled to launch on September 8 for everyone. With this release, fans are hyped up about a bunch of stuff. We will unpack everything you should know about the upcoming game here!
Without further ado, let's dive right into it.
Crossplay for Xbox Series X/S & PlayStation 5
To the delight of fans and with the odds heavily in its favor to be in the game, the highly-requested feature crossplay, or cross platform, will finally arrive in NBA 2K24 for the first time. To the uninitiated, crossplay allows players to play with those on a different console. NBA 2K24 will be cross-playable exclusively between the PS5 and Xbox Series X|S consoles.
We recently covered what it means and how it will affect gameplay, so be sure to give that a read. Crossplay is definitely exciting news, and we're looking forward to how it will help unite the 2K Community as they'll face off against others on different hardware.
ProPLAY
NBA 2K24 is introducing ProPLAY – a groundbreaking new technology that directly translates NBA footage into NBA 2K24 gameplay. ProPLAY delivers animations and movements via on-court NBA action for a generational leap in authenticity. ProPLAY is exclusive to PS5 and Xbox Series X|S.
Revamped Dribbling & Interior Defense
In addition to ProPLAY, the main info that's been revealed on gameplay is that interior defense and dribble combo controls have been improved with more rewarding skill-based actions and effectiveness. 2K has been tight-lipped on many of the gameplay improvements expected in NBA 2K24 and we're awaiting more gameplay news in the upcoming weeks.
Cover Athletes: Kobe Bryant & Sabrina Ionescu
2K announced that the Lakers legend, Kobe Bryant, will again grace the cover -a NBA 2K24 Kobe Bryant Edition and the Black Mamba Edition. Bryant is an 18-time All-Star, five-time NBA Champion, two-time Finals MVP, two-time Olympic Gold Medalist, all-time leading scorer for the Lakers, Hall of Famer.
This is the 4th time that an NBA 2K game has celebrated the late athlete in its cover art. He's been featured twice before in special editions (2K17's Legend and Legend Gold Edition and 2K21's Mamba Forever Edition) and once before in the standard edition (2K10).
Visual Concept's president, Greg Thomas, said, "As we celebrate 25 years of NBA 2K with Kobe Bryant, we commemorate his legacy and the generational impact he has had on the game of basketball." Kobe's legacy is certainly one of the more spectacular journeys in the world of professional basketball.
WNBA player and New York Liberty guard, Sabrina Ionescu, has been announced as the NBA 2K24 WNBA Edition cover athlete. The GameStop exclusive edition for PlayStation 5 and Xbox Series X|S is the third WNBA cover in NBA 2K franchise history. Ionescu joins the Kobe Bryant as the two NBA 2K24 cover athletes that have been revealed so far.
Mamba Moments
Mamba Moments is going to be a new game mode that will allow players to relive the most iconic moments of Kobe's legendary career, including the most dominant and captivating performances that propelled him to global stardom. Similar to 2K23's "Jordan Challenge," Mamba Moments allows players to relieve some of the classic moments in the history of the sport. You'll be putting yourself in the shoes of Kobe Bryant – aiming to emerge victorious in several key moments in his career. The exact moments that the mode will feature have not been revealed at this time.
Different Editions
There are four different editions of NBA 2K24 this year, check them out below:
Kobe Bryant Edition
Black Mamba Edition
25th Anniversary Edition
WNBA Edition
For a full comparison of the different editions, click here.
PC is on Last-Gen Again
Once again, PC will not be on next-gen. This was confirmed via NBA 2K24's Steam page. You may be asking "why is NBA 2K24 not on next-gen?". NBA 2K rep "2K Corey" shed some light on this in 2022 on discord, essentially narrowing it down to a business decision by 2K meant to keep an even playing field for gamers between platforms.
MyCAREER & City Changes
An all-new beachfront City in a stunning tropical backdrop (New-Gen)
New coastal Neighborhood rich with postcard-esque views and blistering competition and cliffside terrain to explore (Last-Gen)
Side quests are now optional
Take on rival players in the ultimate MyCAREER backdrop
Limitless personalized MyPLAYER options in MyCAREER
Jetpack confirmed as a reward
NBA 2K24's MyCAREER has been streamlined so you can put the focus on your game
MyTEAM Improvements
MyTEAM will feature a collection of innovative improvements, including an all-new salary cap mode, while maintaining its signature competitive feel.
WNBA Improvements
The W will add the ability to start your journey as a college star or an undiscovered gem from overseas. Collect new Historic merchandise, WNBA signature shoes, and all new badge perks along the way.
NBA 2K24 MyNBA: The LeBron Era & Simple Eras
New to MyNBA will be the LeBron era, beginning in 2011. Guide your team against, or even with LeBron and take your franchise to the next level against some of the all time greats.
Also coming to 2K24 are Simple Eras. This is a casual, more easy-to-navigate version of the main mode aimed at players who just want to make a few moves and get on with the action.
Conclusion
So far, NBA 2K24 sounds like an exciting new installment for the franchise, and the tribute to Kobe in this 25th-anniversary edition makes it all the better. The new features, such as Crossplay and ProPLAY, are much-welcomed additions that we are definitely looking forward to trying out.