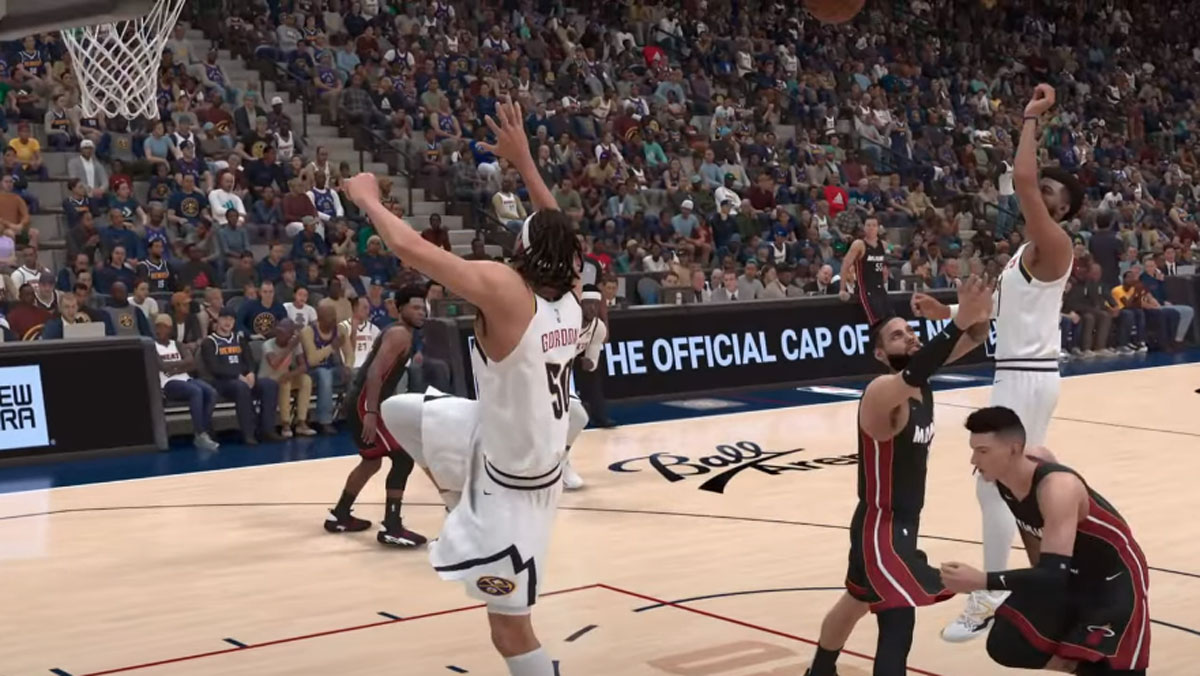 Here are simple beginner tips and controls for throwing and calling for one of the most exciting plays in basketball and in NBA 2K24 – the alley-oop. Alley-oops tips include how to finish an alley-oop, throw an alley-oop, call for an alley-oop, and do a self alley-oop. Alley-oops off the backboard are automatically decided.
Note: This is for the default controller settings.
Also See:
Timing the Dunk Meter for Alley-Oops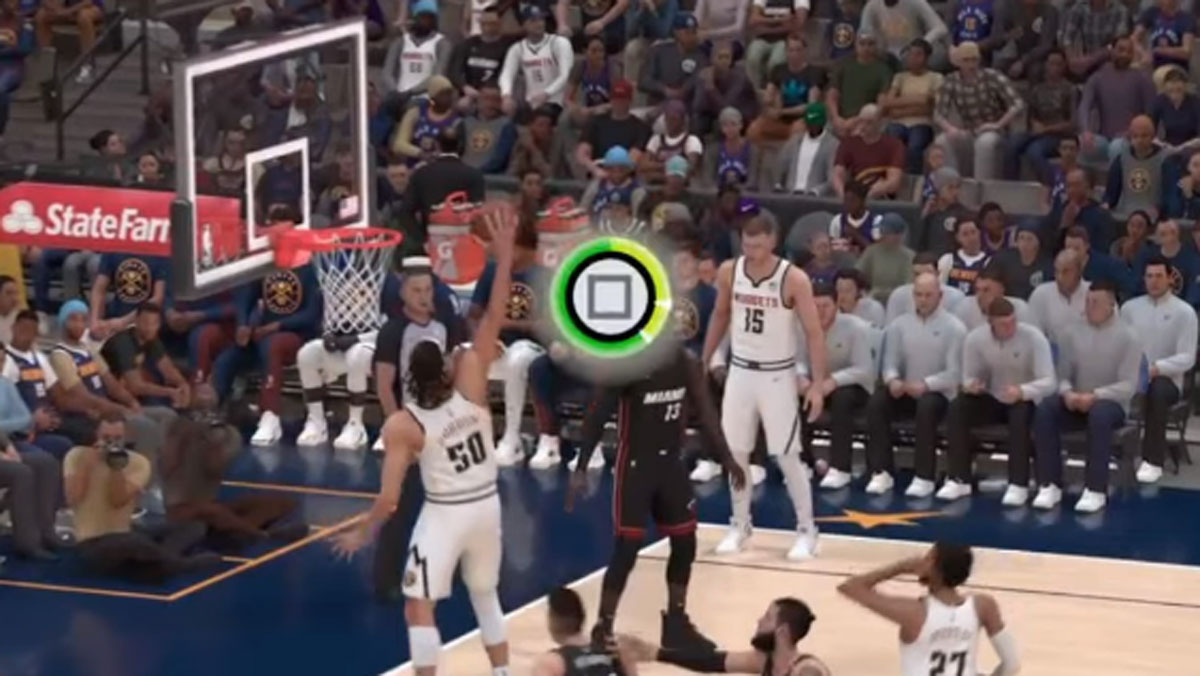 Think of the Dunk meter as a 'shot meter' for dunks and alley-oops
Tap the X / Square button while trying to get the pointed meter as close to the white mark as possible.
Alley-Oop Tips
Equip Aerial Wizard Badge
Increase success rate of alley-oop by having a clear path to the hoop and a good angle relative to the passer when calling for an alley-oop, and a good angle going to the hoop.
It helps to have a good passer to throw the oop + a good dunker to finish it
Take advantage of fast break opportunities
Utilize the pick and roll
Utilize baseline backdoor cuts
Increase lob success rate by running with player(s) who have Special Delivery Badge
Increase Driving Dunk attribute (MyPLAYER) or use NBA players w/high dunk ratings
Alley-Oop Tutorial Video
To Throw an Ally-Oop:
Xbox One / Xbox Series X/S:
Alley-oop: Double tap Y (Left Stick selects receiver)
Self alley-oop: Double tap Y + Move Left Stick toward hoop
Bounce Pass Alley-oop: Press A + B and move LS toward the receiver
PS4 / PS5:
Alley-oop: Double tap Triangle (Left Stick selects receiver)
Self alley-oop: Double tap Triangle + Move Left Stick toward hoop
Bounce Pass Alley-oop: Press X + O and move LS toward the receiver
To Call for an Ally-Oop:
Xbox One / Xbox Series X/S:
Call for Alley-oop: Double tap Y (while cutting toward hoop)
PS4 / PS5:
Call for Alley-oop: Double tap Triangle (while cutting toward hoop)
To Finish an Alley-Oop:
Xbox One / Xbox Series X | S:
Finish Alley-oop: Press X and time the dunk meter
PS4 / PS5:
Finish Alley-oop: Press Square and time the dunk meter
NBA 2K24 Alley-Oop Animation Requirements
| Name | Stand Dunk | Drv Dunk | Vert | Min Ht. | Max Ht. | Type |
| --- | --- | --- | --- | --- | --- | --- |
| Pro Alley-Oop | 0 | 70 | 30 | 5'7 | 7'3 | Alley-Oop |
| Elite Alley-Oop | 0 | 85 | 60 | 5'7 | 7'3 | Alley-Oop |
| Zion Williamson Alley-Oop | 0 | 87 | 60 | 5'7 | 7'3 | Alley-Oop |
| Pro Contact Alley-Oop | 0 | 84 | 70 | 5'7 | 7'3 | Alley-Oop |
| Elite Contact Alley-Oop | 0 | 92 | 80 | 5'7 | 7'3 | Alley-Oop |
| Small Contact Alley-Oop | 0 | 86 | 85 | 5'7 | 6'4 | Alley-Oop |
| Big Contact Alley-Oop | 85 | 70 | 60 | 6'10 | 7'3 | Alley-Oop |
| Park Alley-Oop Reverses | 0 | 75 | 50 | 5'7 | 7'3 | Park Alley-Oop |
| Park Alley-Oop 360s | 0 | 85 | 60 | 5'7 | 7'3 | Park Alley-Oop |
| Park Alley-Oop Windmills | 0 | 80 | 55 | 5'7 | 7'3 | Park Alley-Oop |
| Park Alley-Oop Under Leg | 0 | 85 | 60 | 5'7 | 7'3 | Park Alley-Oop |
| Park Alley-Oop Flashy | 0 | 70 | 50 | 5'7 | 7'3 | Park Alley-Oop |
| Jordan Kilganon Alley-Oop | 0 | 90 | 65 | 5'7 | 6'9 | Park Alley-Oop |