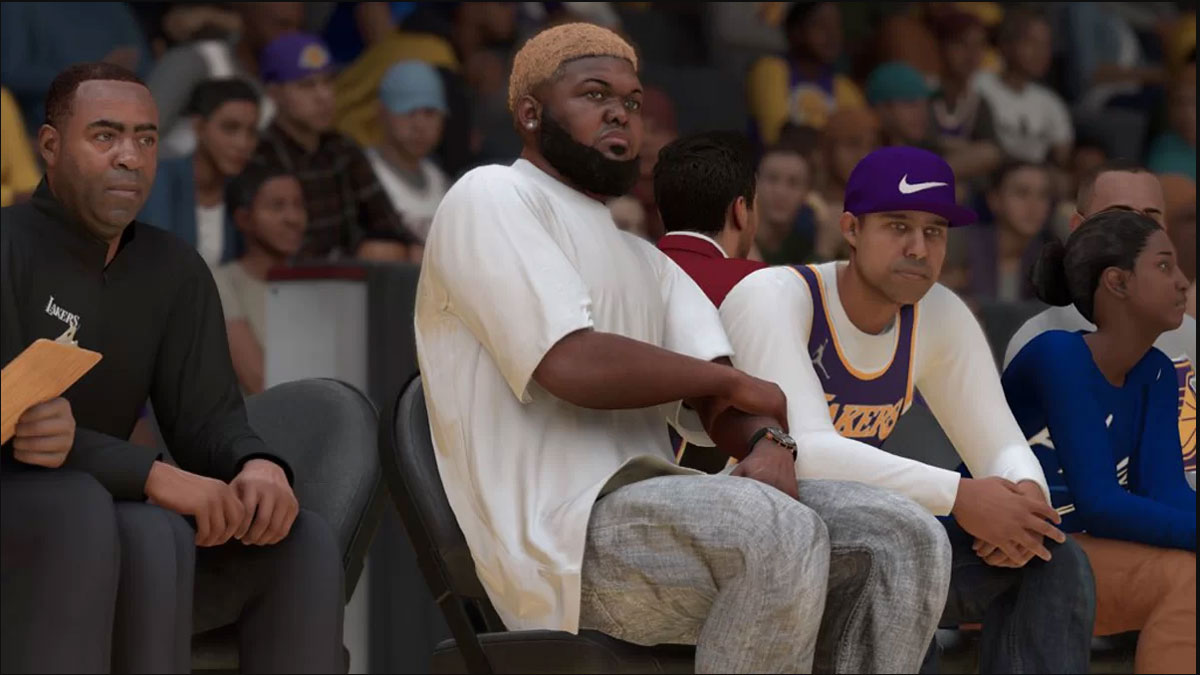 It's no secret that some of the biggest celebrities in the world are massive NBA fans. So it's only right to include celebs in NBA 2K24. With new NBA 2K24 gameplay video recently released, some celebs have already been spotted in the game.
NBA 2K24 Celebrities
Here are some of the celebs that have been noticed in the game so far, as well as the NBA teams' arenas they're located at.
Jack Harlow
Jalen Ramsey
Lil Yachty
Quavo
Mark Cuban, Mavericks
Britney Griner, Suns
Diana Taurasi, Suns
Dwyane Wade, Heat
Druski, Lakers
Candace Parker, Lakers
Ronnie 2K, Warriors
Kendrick Perkins, Warriors
David West, Warriors
Diplo, 76ers
Breanna Stewart, Nets
Vince Carter, Nets
Mike Miller, Grizzlies
Carlos Boozer, Jazz
Elena Delle Donne, Wizards
Devin Booker, Mercury
Bradley Beal, Mercury
Anthony Davis, Sparks
LeBron James, Sparks
Mark Phillips
Chris Brickley
A-Boogie
Lil Durk
Famous Los
2K added a young Mark Cuban sitting courtside @ Mavs games cheering on Kobe Bryant #NBA2K24 🎥: (@DoubleH_YT) pic.twitter.com/Pat0Tv3YRn

— JumpmanGerm (@Jumpman_Germ) September 3, 2023
Celebrities have been featured in previous NBA 2K games as well – check out this clip from NBA 2K13, which features star power like Jay-Z, Justin Bieber, and more:
Whether we see the likes of long-time NBA celebrity fans like Jack Nicholson, Kevin Hart, Spike Lee, Michael B. Jordan, Denzel Washington, Drake, Chris Rock, Chris Pratt, and more in updates or upcoming games remains to be seen.