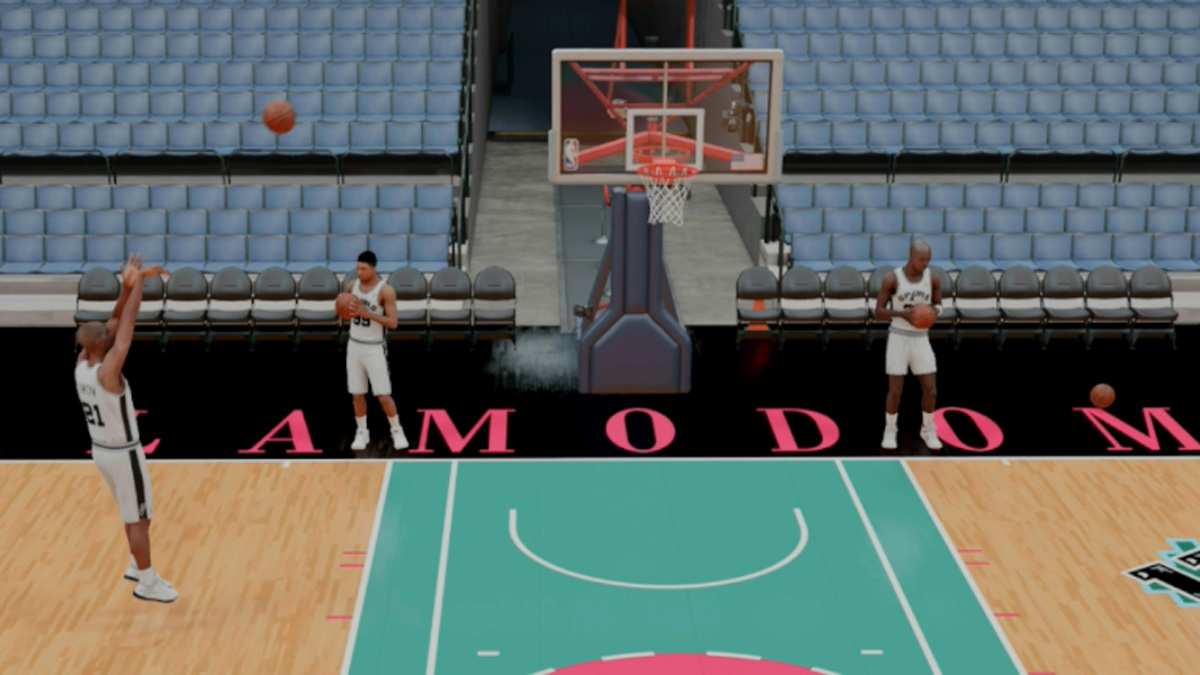 A bank shot in basketball is a shot that ricochets off the backboard before going into the basket. NBA 2K23 gives users the ability to intentionally shoot a bank shot in-game with specific controls. Here's a quick tutorial on how to shoot a bank shot in NBA 2K23!
Also See:
How to Shoot a Bank Shot in NBA 2K23
Note: The bank shot in NBA 2K23 is location-dependent. Baseline, 3-point, and straight-on attempts will not trigger a bank shot.
Position your player in the mid-range area at about a 45-degree angle from the hoop (or anywhere on the court where it's not on the baseline, 3 PT, or a completely straight-on shot).
Once there, hold the Right Stick Up and then release at the peak of the shot to do a regular bank shot. You can also hold RT / R2 + Right Stick Up to do a step forward + bank shot.
That's it!
NBA 2K23 Bank Shot Tips
It's helpful to practice in 2KU to get the hang of the locations and timing the shot
You can visually and audibly confirm it's a bank shot by paying attention to the backboard after the shot
Increase the Mid-Range Attribute and equip the Middy Magician Badge for better success rate