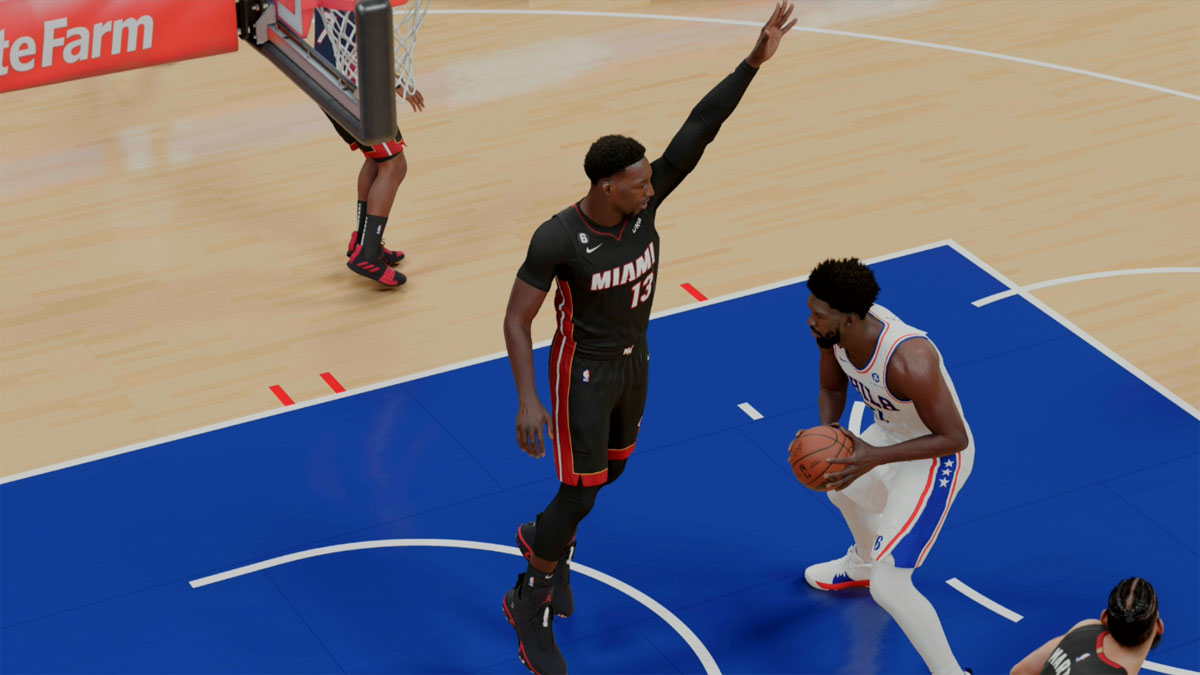 If you're trying to get some extra trips to the free throw line, get some "and 1s", and master the skill of drawing fouls, look no further! Here are 6 tips on how to draw fouls in NBA 2K23.
Also See:
How to Draw More Fouls in NBA 2K23
1) Seek Out Contact
Whether driving to the hoop or posting up, play with physicality. This doesn't mean to take a bunch of contested shots or layups over three defenders, it just means to be on the lookout for situations where contact is more likely to occur and where the defender is in a vulnerable position – like driving and finishing and contact in the paint.
2) Pump Fake in the Paint
Using the pump fake (tap X / square) is a great way to try to bait an over-aggressive opponent into fouling. While in the paint, tap X / square and then while the defender is in the air, press X / square to go up for the shot. Pump fakes can occasionally draw fouls from close-outs on jump shots, but the pump fake is most effective in the paint.
3) Use Various Finishing Moves
Using different finishing moves and gathers are great ways to get into the paint and to try to draw fouls. Moves like the spin gather (hold RT / R2 + double tap X / square) and hop step are especially effective when combined with a pump fake right after.
4) Increase Specific Attributes for Drawing Fouls
For 6'9″ and shorter builds, increase your Driving Dunk and Driving Layup attributes. For bigs 6'10" and taller, increase your Standing Dunk attribute. Check out the full breakdown by NBA 2K Tutes here:
5) Equip Best Badges for Drawing Fouls
Here are the best badges for drawing fouls in NBA 2K23:
6) Use Best Builds for Drawing Fouls
Any build type can draw a foul, but Slasher builds and Paint Beast type of builds have play style strengths that will naturally put them in more situations where they are inviting contact. Usually these types of builds will have more opportunities to draw a foul that they can tolerate and higher success rate of getting "and 1s".
There you have it! What are your best methods for drawing fouls in NBA 2K23? Let the 2K Community know!