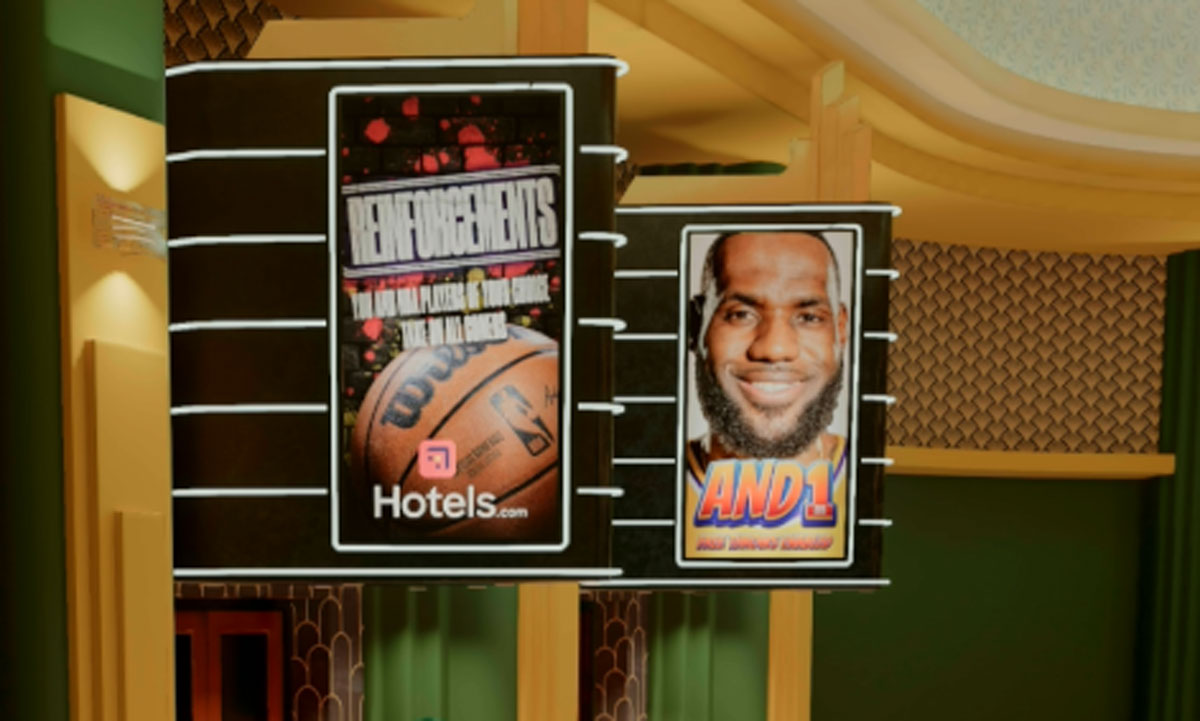 NBA 2K23's Season 7, Week 2 introduced a new Theater Event in The City called "Reinforcements". In this guide we explain what it is, tips, and the full list of NBA stars available to choose!
NBA 2K23 'Reinforcements' Explained
Reinforcements is a fun new 3v3 mode in the Theater that lets users choose 2 CPU teammates and face off against another player and their 2 CPU teammates to go along with their MyPLAYERS.
NBA 2K23 'Reinforcements' Tips
Choose a roster that complements your MyPLAYER. For example, if you have a paint beast MyPLAYER like Shaq, you could surround him with knock-down three-point shooters in case the opponent double teams in the paint, and so on.
Don't forget about defense, choose 2-way CPU players where possible
Call a screen to force switches
Try to have good spacing
Look for favorable matchups
Trust the CPU teammates – depending on the teammate, their strengths, and how well they're doing in the game
This mode is great for grinding for badges because you get to dictate the gameplay more since it's CPU teammates
NBA 2K23 'Reinforcements' CPU Rosters
| OVR | POS | NAME | BUILD |
| --- | --- | --- | --- |
| 99 | SF | LeBron James | All-Around Threat |
| 99 | SG | Michael Jordan | All-Around Threat |
| 99 | C | Kareem Abdul-Jabbar | 2 Way Inside The Arc Scorer |
| 99 | SF | LeBron James | 2 Way 3 Level Point Forward |
| 98 | C | Bill Russell | Paint Beast |
| 98 | PF | Dirk Nowitzki | 2 Way Diming 3 Level Scorer |
| 98 | SF | Larry Bird | 2 Way 3 Level Point Forward |
| 98 | PG | Magic Johnson | One Of A Kind |
| 98 | C | Shaquille O'Neal | Paint Beast |
| 98 | SG | Kobe Bryant | All-Around Threat |
| 97 | PG | Oscar Robertson | All-Around Threat |
| 97 | SF | Scottie Pippen | 2 Way 3 Level Point Forward |
| 97 | C | Moses Malone | 2 Way Inside The Arc Scorer |
| 97 | PF | Karl Malone | 2 Way Diming 3 Level Scorer |
| 97 | PG | Walt Frazier | 2 Way PlayShot |
| 97 | PG | Jerry West | All-Around Threat |
| 97 | PG | Chris Paul | All-Around Threat |
| 97 | PG | John Stockton | All-Around Threat |
| 97 | SF | Julius Erving | All-Around Threat |
| 97 | PF | Giannis Antetokounmpo | 2 Way Slashing Playmaker |
| 97 | SG | Dwayne Wade | 2 Way PlayShot |
| 96 | C | Kareem Abdul-Jabbar | 2 Way Inside The Arc Scorer |
| 96 | PF | Kevin Durant | 2 Way 3 Level Playmaker |
| 96 | SF | Giannis Antetokounmpo | 2 Way Slashing Point Forward |
| 96 | PG | Allen Iverson | All-Around Threat |
| 96 | SF | LeBron James | 2 Way 3 Level Point Forward |
| 96 | SF | John Havlicek | All-Around Threat |
| 96 | PG | Oscar Robertson | 2 Way PlayShot |
| 96 | SF | Elgin Baylor | One Of A Kind |
| 96 | PG | Bob Cousy | All-Around Threat |
| 96 | SF | LeBron James | 2 Way 3 Level Point Forward |
| 96 | C | Nikola Jokic | Diming 3 Level Scorer |
| 96 | PG | Steph Curry | Versatile Offensive Force |
| 96 | SF | Kevin Durant | All-Around Threat |
| 96 | C | Joel Embiid | 2 Way 3 Level Scorer |
| 95 | PF | Kevin McHale | 2 Way 3 Level Scorer |
| 95 | SF | Carmelo Anthony | All-Around Threat |
| 95 | PG | Jason Kidd | 2 Way PlayShot |
| 95 | PF | Bob Pettit | 2 Way 3 Level Scorer |
| 95 | C | Patrick Ewing | 2 Way Inside The Arc Scorer |
| 95 | PG | Isiah Thomas | 2 Way PlayShot |
| 95 | SF | Dominique Wilkins | 2 Way Slashing Point Forward |
| 95 | C | Dave Cowens | 2 Way 3 Level Scorer |
| 95 | SF | Kawhi Leonard | 2 Way 3 Level Point Forward |
| 95 | PF | Jerry Lucas | 2 Way 3 Level Scorer |
| 95 | PG | Derrick Rose | 2 Way PlayShot |
| 95 | SG | Tracy McGrady | All-Around Threat |
| 95 | SF | James Worthy | 2 Way 3 Level Scorer |
| 95 | SG | David Thompson | 2 Way Diming 3 Level Scorer |
| 95 | PG | Luka Doncic | Versatile Offensive Force |
| 94 | PG | Penny Hardaway | All-Around Threat |
| 94 | C | Bob McAdoo | 2 Way Inside The Arc Scorer |
| 94 | C | George Mikan | 2 Way 3 Level Scorer |
| 94 | SG | Pete Maravich | All-Around Threat |
| 94 | PF | Dolph Schayes | 2 Way 3 Level Shot Creator |
| 94 | SF | Kawhi Leonard | 2 Way 3 Level Point Forward |
| 94 | C | Willis Reed | 2 Way Inside The Arc Scorer |
| 94 | C | Alonzo Mourning | 2 Way Inside The Arc Scorer |
| 94 | C | Anthony Davis | 2 Way 3 Level Scorer |
| 94 | C | Anthony Davis | 2 Way 3 Level Scorer |
| 94 | PG | Jo Jo White | 2 Way PlayShot |
| 94 | SG | Mitch Richmond | All-Around Threat |
| 94 | SF | Julius Erving | 2 Way Slashing Point Forward |
| 94 | PG | Kyrie Irving | Versatile Offensive Force |
| 94 | PG | Nate Archibald | 2 Way Slashing Playmaker |
| 94 | SF | Paul Pierce | 2 Way 3 Level Point Forward |
| 93 | C | Bob Lanier | 2 Way Inside The Arc Scorer |
| 93 | SG | James Harden | Versatile Offensive Force |
| 93 | C | Artis Gilmore | 2 Way Inside The Arc Scorer |
| 93 | PG | Luka Doncic | Versatile Offensive Force |
| 93 | C | Wilt Chamberlain | Paint Beast |
| 93 | C | Dwight Howard | Paint Beast |
| 93 | PF | Dennis Rodman | Defensive Anchor |
| 93 | SF | Grant Hill | 2 Way Slashing Point Forward |
| 93 | C | Nikola Jokic | Diming 3 Level Scorer |
| 93 | PG | Mark Price | All-Around Threat |
| 93 | PG | Chauncey Billups | All-Around Threat |
| 93 | SF | Billy Cunningham | 2 Way Point Forward |
| 93 | PF | Chris Webber | 2 Way Slashing Playmaker |
| 93 | SG | Joe Dumars | All-Around Threat |
| 93 | C | Robert Parish | Paint Beast |
| 93 | SF | Paul George | 2 Way 3 Level Point Forward |
| 93 | SG | Sidney Moncrief | 2 Way Slashing Combo Guard |
| 93 | C | Shaquille O'Neal | Paint Beast |
| 93 | SF | Alex English | 2 Way Slashing Point Forward |
| 93 | SF | Jimmy Butler | 2 Way Slashing Point Forward |
| 93 | PG | Chris Paul | All-Around Threat |
| 93 | PG | Ja Morant | 2 Way PlayShot |
| 93 | SF | Jayson Tatum | All-Around Threat |