NBA 2K23 Season 7 is set to launch on Friday, May 19. Here are the notable Season 7 Level Rewards, including Level 40 for MyCAREER and MyTEAM.
NBA 2K23 MyCAREER Rewards
Level 30 – Affiliation Mascot
Level 37 – NASA Race Suit
Level 39 – Badge Point
Level 40 – NBA Mascot outfit
NBA 2K23 MyTEAM Level 40 Reward
Level 1 – Galaxy Opal Josh Giddey
Level 40 – Invincible 99 OVR Zion Williamson card
Also See:
Read on for the full Season 7 court report below!
NBA 2K23 Season 7 Full Details
The NBA is filled with young talent, and the Oklahoma City Thunder have a stockpile of it. In the 2021 NBA Draft, the team selected Josh Giddey with the sixth-overall pick, surprising pundits unfamiliar with the Australian-born prospect's talent. But it didn't take long for the doubters to see why the Thunder chose him.
The 6-foot-9 point-forward is a magician with the ball in his hands, commanding the court with veteran maturity and poise. He excels at putting his teammates in positions to succeed and he's unafraid to crash the glass to reel in rebounds. In his rookie season last year, Giddey averaged 12.5 points, 6.4 assists, and 7.8 rebounds per game, and he showed no signs of slowing down in year two.  Across 76 starts in 2022-2023, Giddey led the Thunder to a record of 40-42, averaged 16.6 points, 6.2 assists, and 7.9 rebounds per game, and nearly earned his team a spot in the NBA Playoffs. No one expected him or the Thunder to have the success they had, but all eyes will be on this franchise's future with Giddey being a part of their dynamic backcourt.
In Season 7 of NBA 2K23, silence the noise and realize your potential in The City (New Gen) and on board The G.O.A.T. Boat (Current Gen), much like Giddey. Chase greatness and all-new rewards as you set the standard of what's possible on the court.
MyCAREER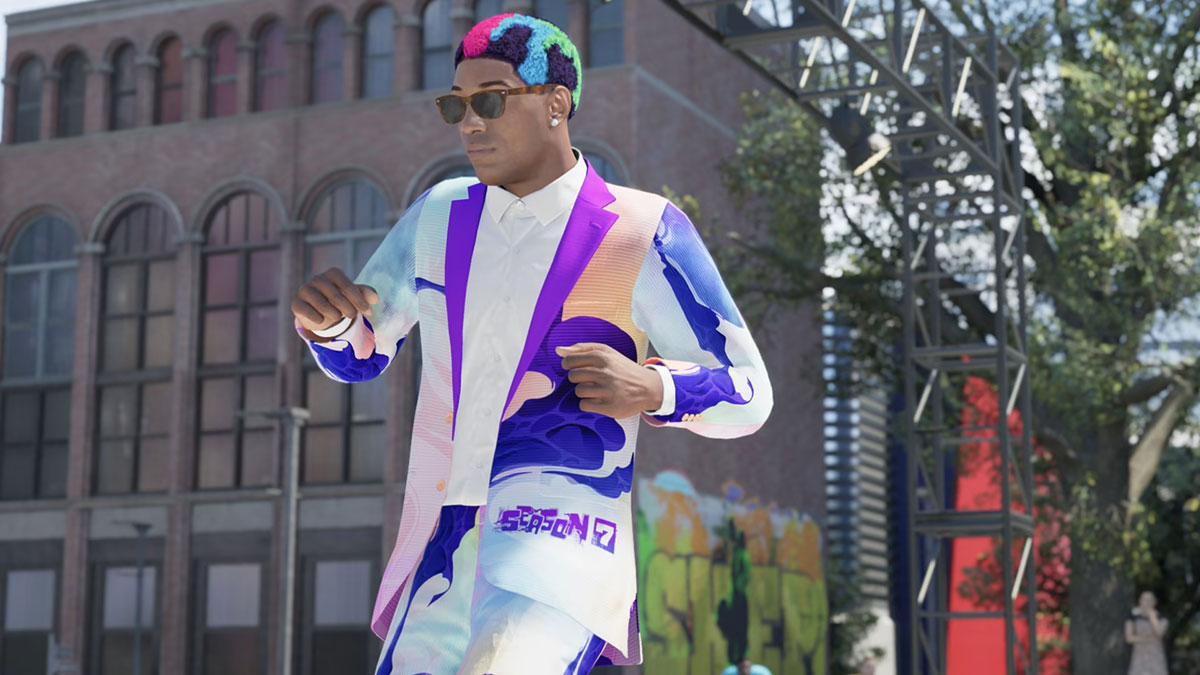 The NBA Playoffs are underway, with a new champion set to be crowned in the coming weeks. We've watched the best of the best will their teams to victory in pursuit of the Larry O'Brien Trophy. Can you do the same in NBA 2K23? Draw inspiration from the Playoffs and showcase your clutch gene around The City and The G.O.A.T. Boat to earn XP, level up, and receive some exciting new rewards.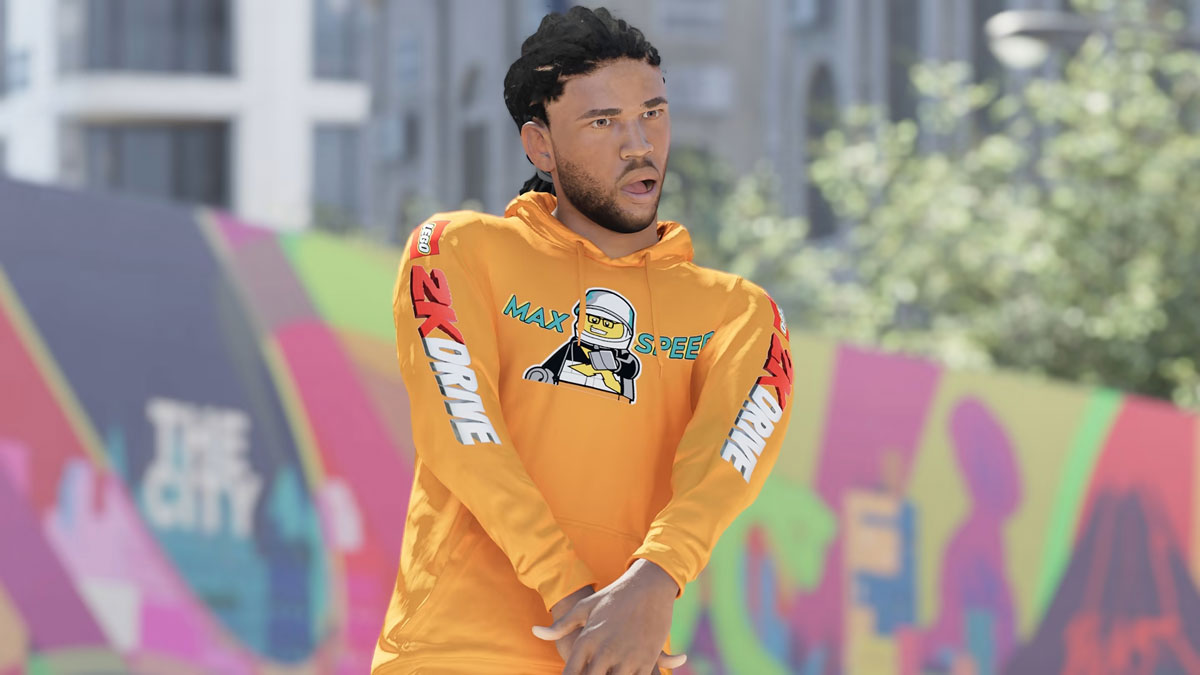 Ready, set, go! Gear up for Season 7 and the launch of LEGO® 2K Drive with the Level 1 LEGO 2K Drive Bundle reward, which consists of two hoodies, three t-shirts, and a basketball. Accelerate through defenders or hit the brakes and pull up for an uncontested jump shot while flaunting your new tee. Season 7 has more rewards down the road, too, such as the Level 30 Affiliation Mascot, Level 37 NASA Race Suit, Level 39 Badge Point, and Level 40 NBA Mascot outfit. Whether you're racing or rocketing to the rim, you can do it wearing a variety of rewards.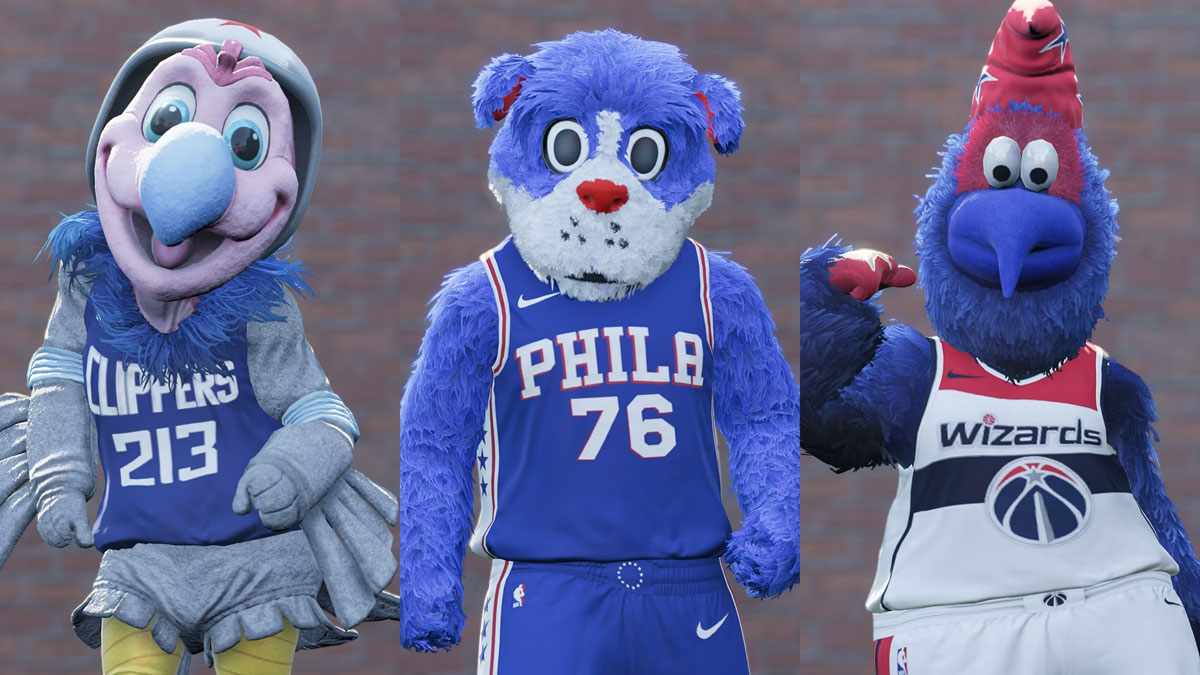 Eager to equip the aforementioned outfits in NBA 2K23? Look out for special events taking place in The City during the Conference and NBA Finals, to earn 2XP for all games played while wearing NBA apparel, and you could surge up the rewards ladder. Take advantage of this opportunity to reap the benefits and let everyone know who you're rooting for as the season comes to an end!
MyTEAM
A new Season of NBA 2K23 means more MyTEAM cards to add to the collection. All year, you've completed challenges, curated one-of-a-kind lineups, and collected your favorite stars from every era. While Season 6 brought back the return of Hero cards, Season 7 focuses on putting this year's most powerful cards into your collection.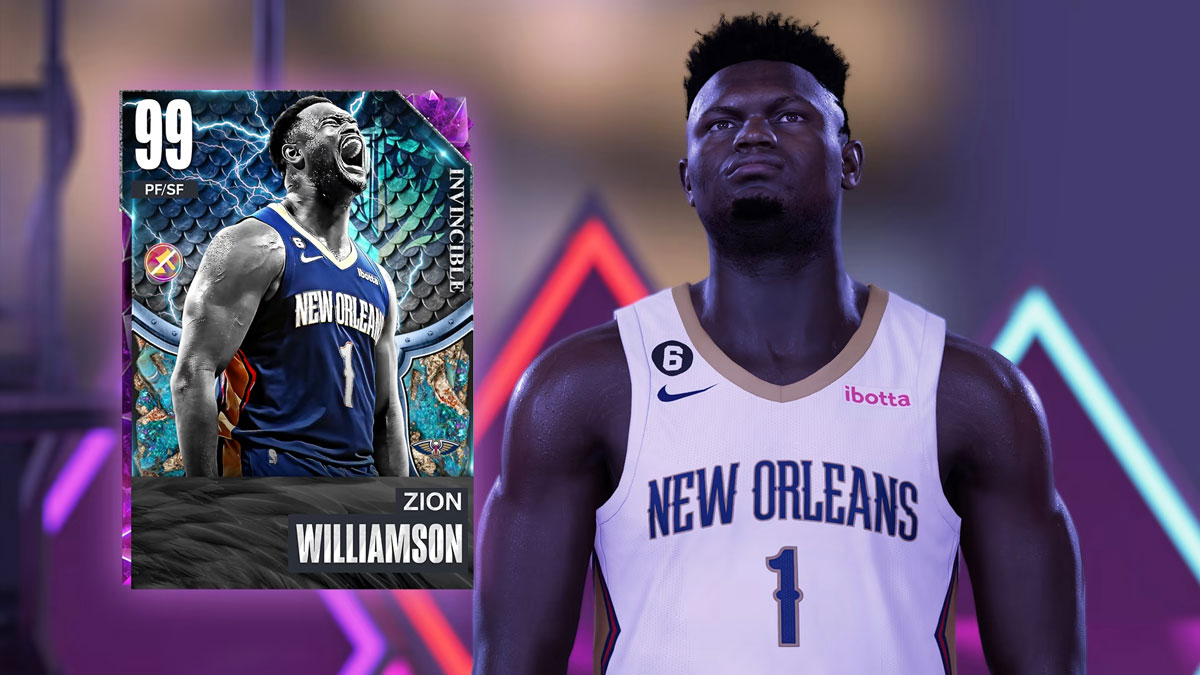 Invincible cards are the epitome of power and invulnerability; adding one to your lineup, let alone three or five, might be too much for any opponent to overcome. Dark Matter cards are special, but Invincible cards make any player virtually unstoppable, with no weaknesses to their game whatsoever. NBA 2K23 featured Tracy McGrady as the first Invincible card to be released, but more are coming in Season 7.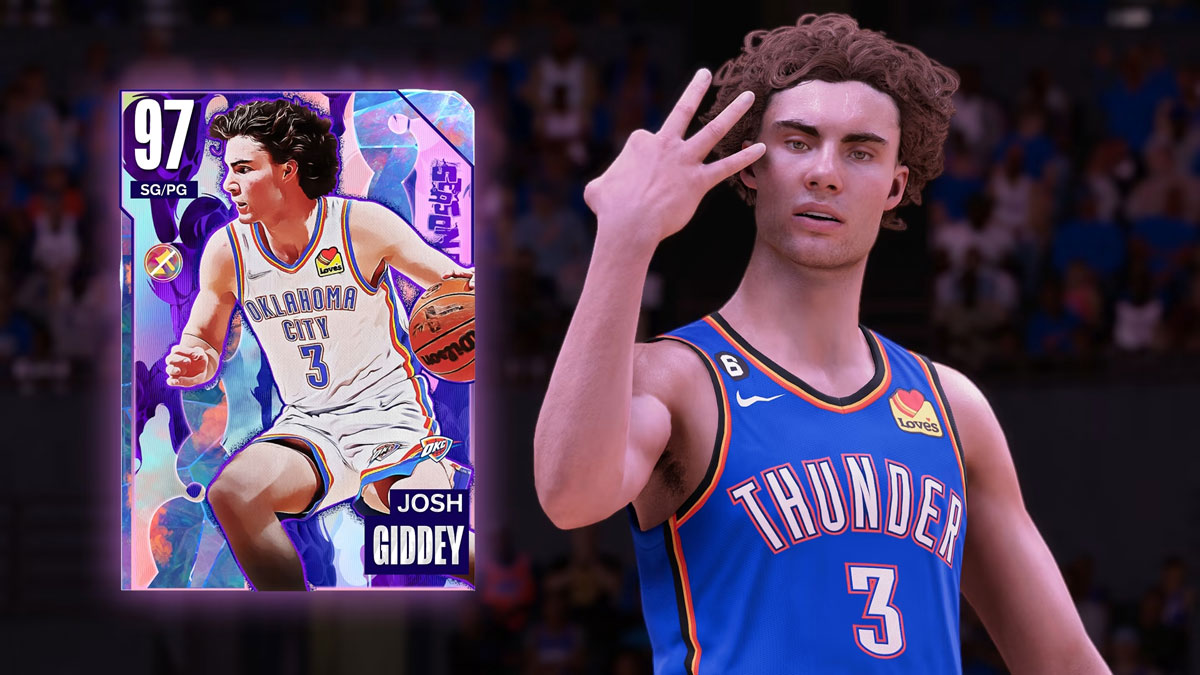 Begin Season 7 by adding the Level 1 Galaxy Opal Josh Giddey to your collection. The versatile, rangy guard can do it all, including helping you earn XP via agendas. As you climb the seasonal rewards ladder, you'll also earn five other Galaxy Opal players, with a new 99 overall Dark Matter player as well. Players who successfully reach Level 40 will receive an Invincible Zion Williamson card to sky through the air with. The New Orleans Pelicans star forward is just as much fun to use in MyTEAM as he is to watch in real life, if not more so.
While Giddey and Zion headline this Season's Level rewards you can earn new Dark Matter players as mode rewards in the Vault, Triple Threat Online Ball Drops, Clutch Time Wheel, Season Ascension, and the Draft. Dedicated Collectors will be pleased to learn that each NBA franchise's All-Time players are being added as a new collection this Season. With a total of 450 new cards available in each pack release, 15 players per team, you can claim new Dark Matter rewards and an Invincible player reward as you increase your player card count and rise up the collector levels.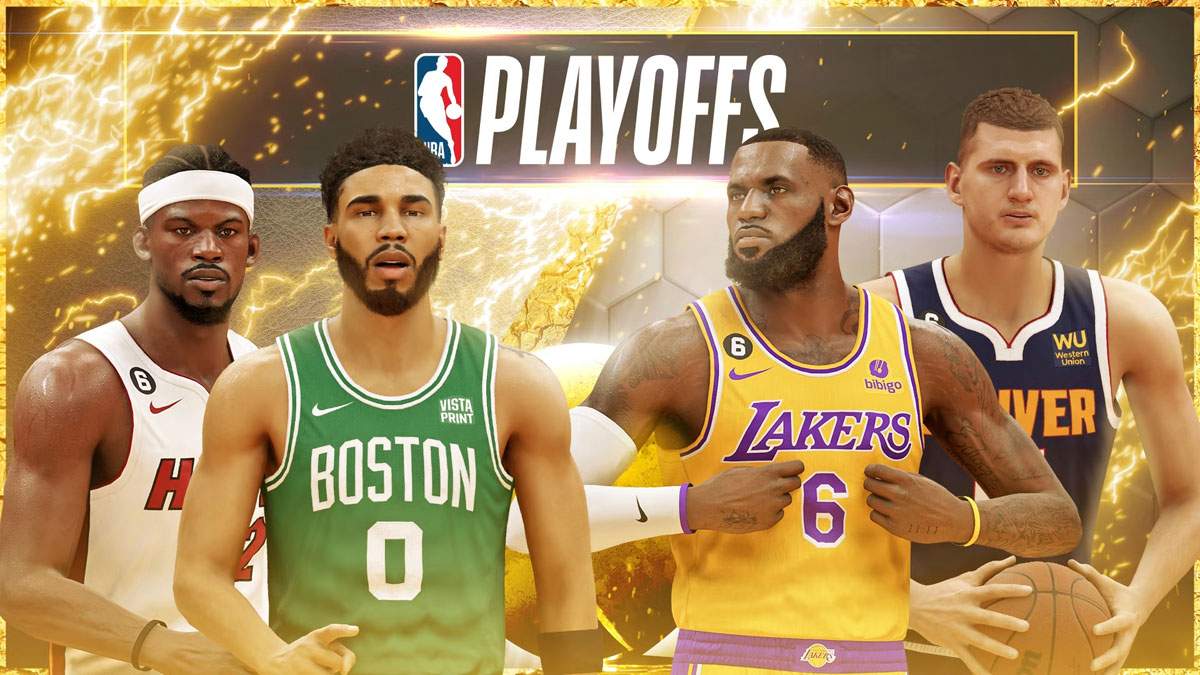 As the Playoffs continue, be sure to keep an eye out for the Playoff cards featuring new evolutions based on real-life performances.
THE W ONLINE**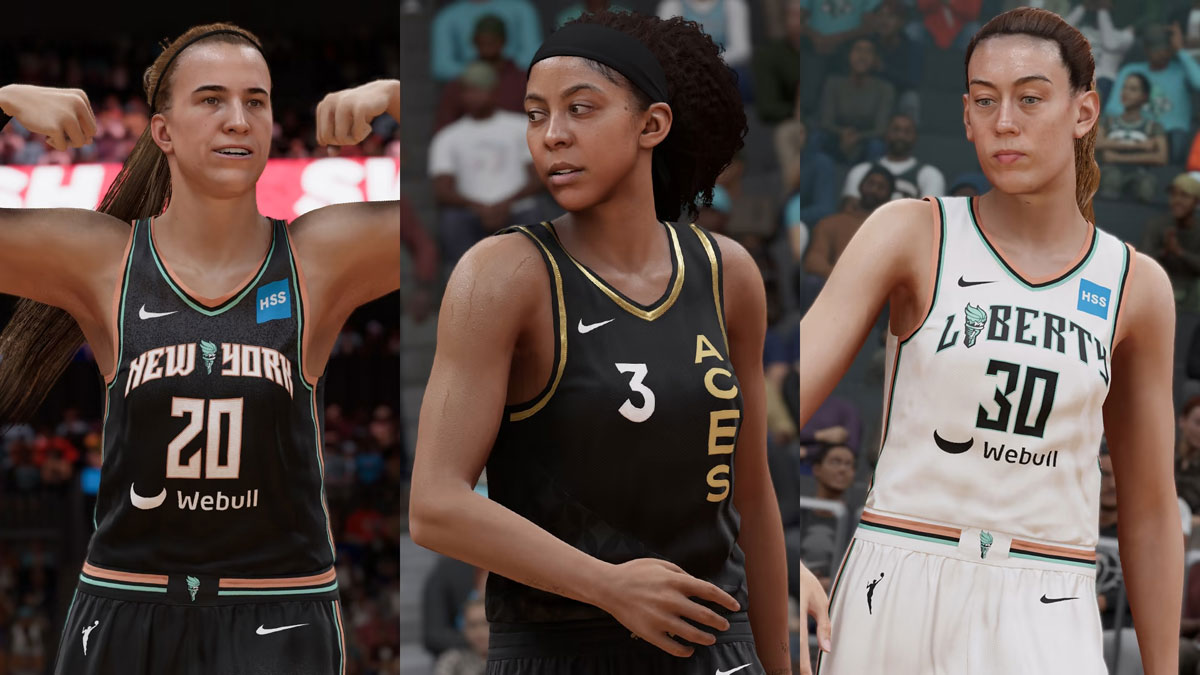 The WNBA Regular Season is finally underway, and we enter the new year with a fresh batch of questions. Can the Las Vegas Aces repeat as champions with new addition Candace Parker? Is Sabrina Ionescu ready to lead the New York Liberty to its first WNBA Finals victory in franchise history alongside former MVP Breanna Stewart? How much will No. 1 overall pick Aliyah Boston elevate the Indiana Fever? There are plenty of storylines headed into this season, as well as all-new rewards in Season 7 of The W; let's take a look.
Weekly Goal
Sue Bird Heroine Jersey
Storm Heroine Shorts
Slam Kicks Tee
Team Resilience Boosts
Team Extender Boosts
Kyrie 4 Low
Season Rewards
Kelsey Mitchell Jersey
Sheryl Swoopes Tee
WNBA Ball Card
Lisa Leslie Coach Card
Mystics Logo Card
2K Breakthrough Skin
Prepare for the start of a new WNBA season by earning new content and rewards in Season 7.
**The W Online mode and related content are available on PlayStation®5 and Xbox Series X|S only.
2K BEATS
Season 7's soundtrack, curated by Blxst and EVGLE, combines motivating melodies with brand-new music to keep you inspired on the court. Listen to eight tracks hand selected by Blxst and his label, EVGLE, including an exclusive debut release of "Baby" by Jay Millian. For 72 hours, "Baby" will be exclusively featured in NBA 2K23 before making its way to Spotify and Apple Music.
Tap in to Season 7 and hear all-new songs from Blxst, Jay Millian, Larry June, Benny The Butcher, and more which you can see below:
Blxst – Passionate ft. Roddy Ricch
Blxst – Keep Calling ft. Larry June
Jay Millian – Baby
Babyface Ray, Blxst, Nija – Spend It
Roddy Ricch – Stop Breathing
Jordan Ward & Joony – IDC
Benny The Butcher – Trade It All
Westside Webb – Progress ft. Polyester the Saint
Check out our additional 2K curated tracks releasing in Season 7 as well:
Action Bronson – Zambezi ft. Roc Marciano
MASN – Crush
Jay Park – MOMMAE ft. Ugly Duck
Nav – Lately
Larry June – Private Valet
CLOSING REMARKS
Compete, earn XP, and show everyone that you possess the power and skill to be a hero on the court. Climb the Season rewards ladder, head over to SWAG'S for new gear, and implement MyTEAM cards into your lineup!
Click here and take our 8-minute NBA 2K Community Survey to let us know what you thought about last Season, and what you would like to see in the future! The survey will be open for responses through May 22, 2023.