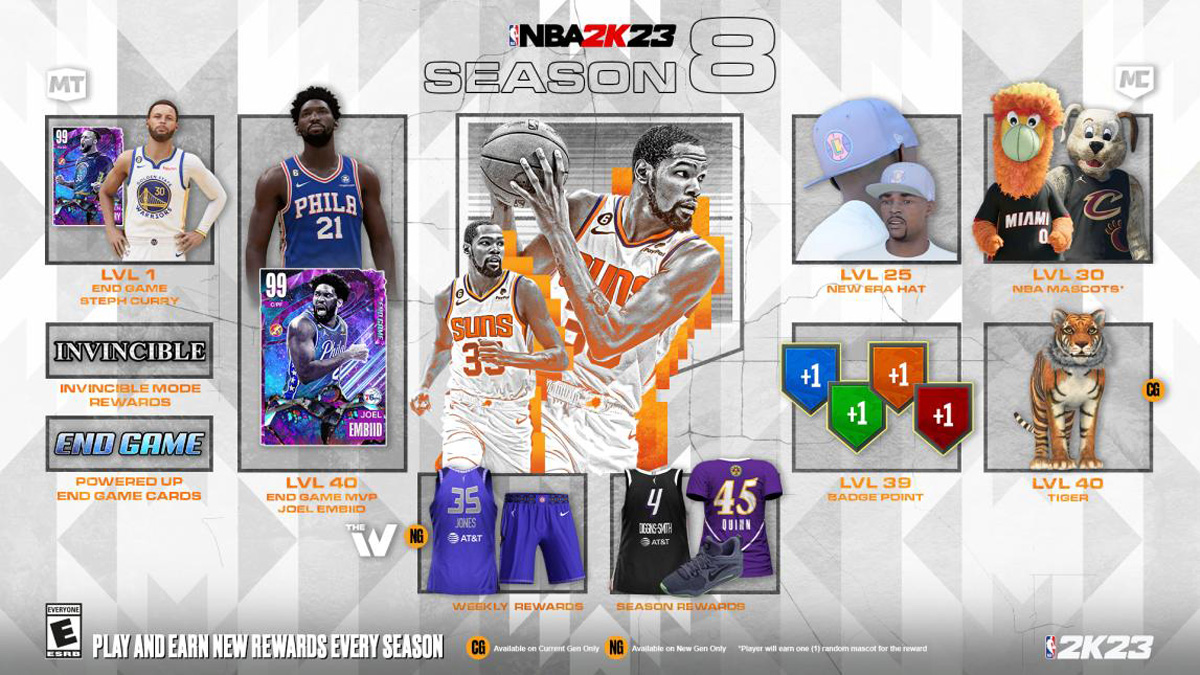 NBA 2K23 Season 8 is set to launch on Friday, June 30 at 8 AM PT / 11 AM ET. Here are the notable Season 8 Level Rewards, including Level 40 for MyCAREER and MyTEAM.
NBA 2K23 MyCAREER Rewards
Level 20 – Overalls Outfit
Level 25 – New Era Hat
Level 30 – Mascot
Level 39 – Badge Point
Level 40 – Core Badge Pattern 3
Level 40 – Tiger (Last-Gen)
NBA 2K23 MyTEAM Level 40 Reward
Level 1 – End Game Steph Curry
Level 40 – End Game MVP Joel Embiid (Next-Gen)
Also See:
Read on for the full Season 8 court report below!
NBA 2K23 Season 8 Full Details
A new era dawns in Phoenix with Kevin Durant's arrival. Channel KD's offensive prowess in Season 8 of NBA 2K23 to earn all-new coveted rewards.
A new era dawns in Phoenix with the arrival of Kevin Durant, one of the NBA's all-time greatest scorers. Prior to Durant joining the team, the Suns already boasted a talented core built around this year's featured NBA 2K23 cover athlete Devin Booker. Bringing KD into the fold signals a potential golden age of Suns basketball.
Despite limited playing time together, Durant and Booker flourished together in the NBA Playoffs and powered the Suns into the second round. With new ownership at the helm, the Suns are adamant about claiming the franchise's first championship, and believe that Durant's world-renowned offensive prowess coupled with Booker's elite shot-making ability can make the dream a reality.
In Season 8 of NBA 2K23, close out the year by showcasing your skills in The City (New Gen) and aboard The G.O.A.T. Boat (Current Gen). Whether you draw inspiration from KD's championship pedigree or Devin Booker's offensive repertoire, leave your mark on the competition to earn all-new content and rewards.
MyCAREER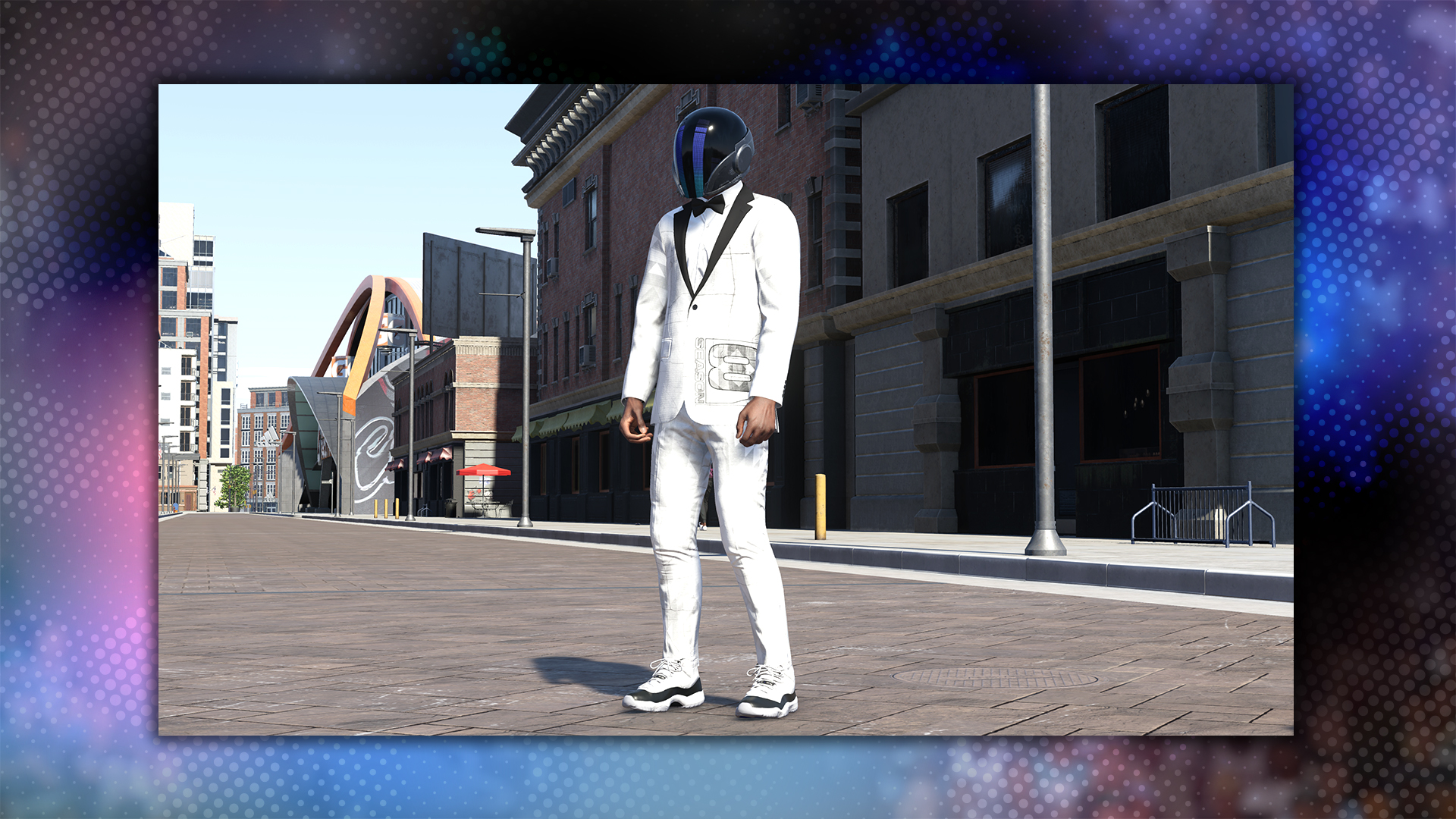 The 2022-2023 NBA Season has come to an end, with the Denver Nuggets being crowned this year's NBA Champion. Nikola Jokic, Jamal Murray, and the rest of Head Coach Mike Malone's group achieved a historic feat this year, becoming the first team in Nuggets' history to lift the Larry O'Brien Trophy. While the NBA offseason is officially here, there's still plenty to do in The City and The G.O.A.T. Boat in Season 8.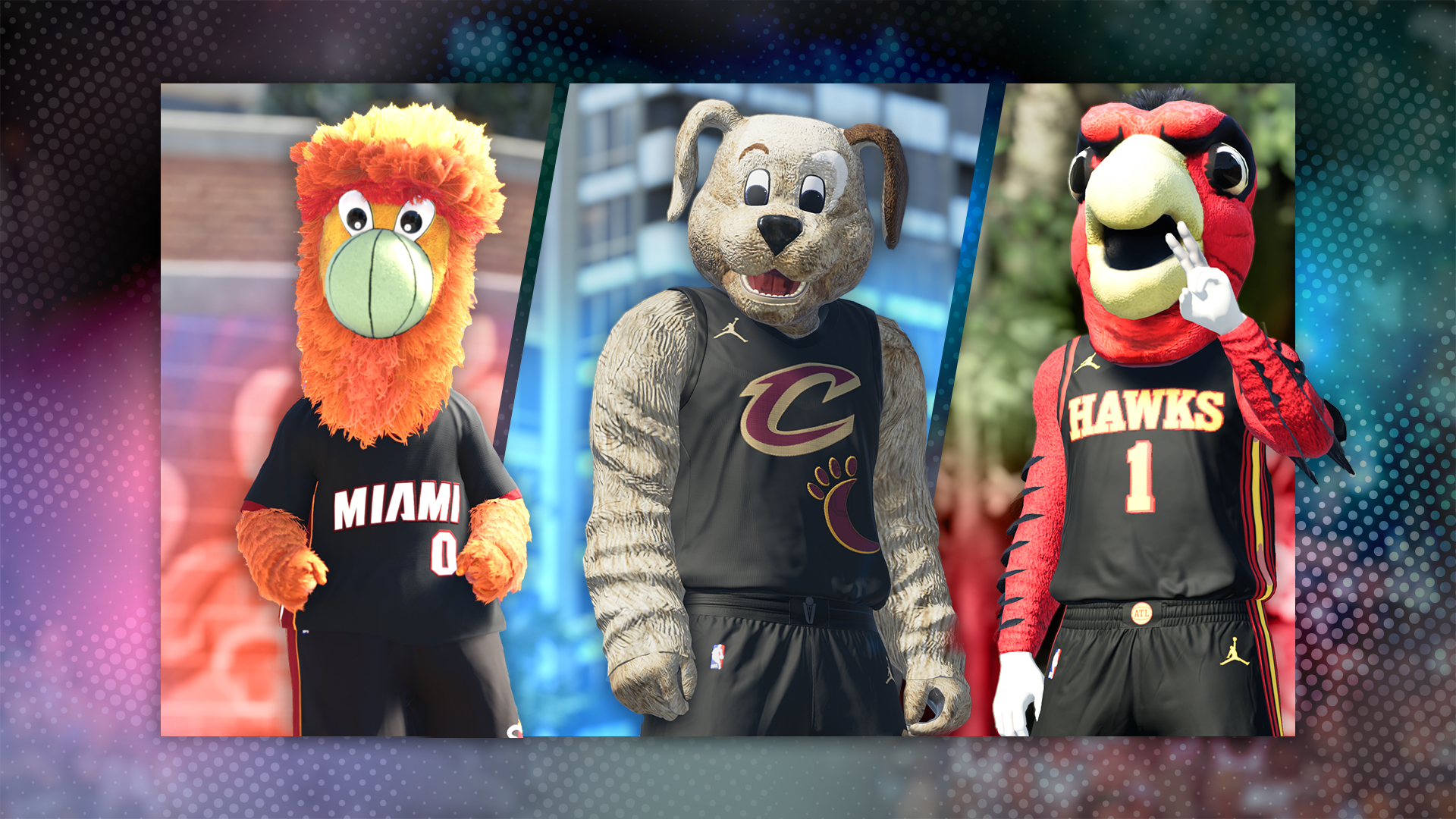 Climb the Season 8 rewards ladder by playing games and earning XP, which can earn you some exciting new gear and outfits. Add new animations and Player Banners to your collection, plus the Level 25 New Era Hat, spirited Level 30 NBA Mascots, a useful Level 39 Badge Point, and the Level 40 Tiger on Current Gen consoles.
The Level 40 reward for PlayStation®5 and Xbox Series X|S players is the final Core Badge Pattern. Throughout the year, we've offered a wealth of customization options via Core Badge Patterns, letting you cater to your specifications and playstyle. Core Badge Pattern 3 will be available in Season 8; take a look at the options below: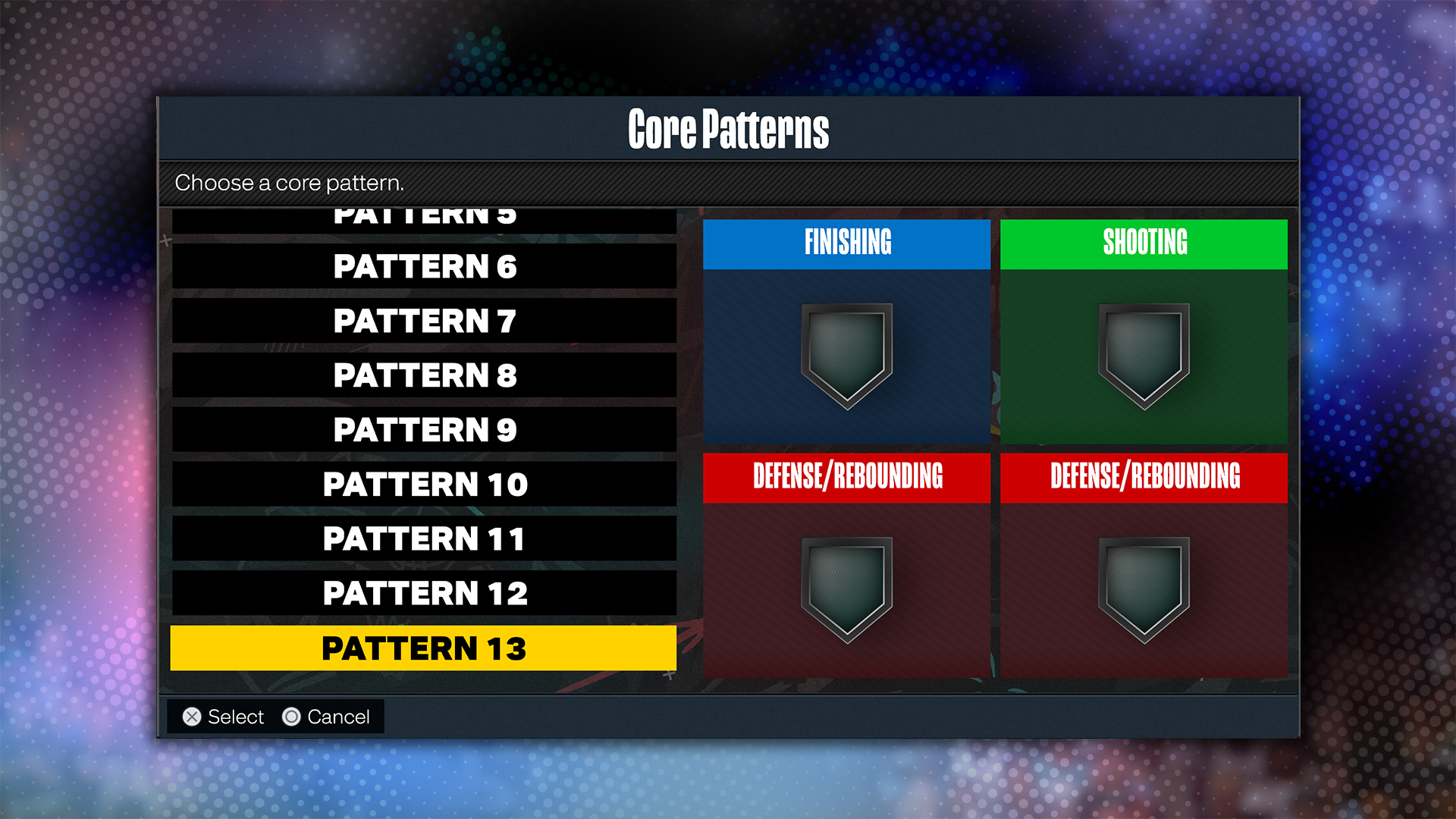 In addition to this Season's all-new rewards, we're excited to share some fresh apparel drops and partnerships with brands like OVO, Crocs, Gallery Department, Marathon, Eastside Golf, Daily Paper x Dreamville, Palm Angels, and more! Be sure to check out SWAG'S for the latest items and gear for your MyPLAYER.
MyTEAM
Season 8 of NBA 2K23 will feature even more Invincible and End Game cards than any other Season yet. All year, you've been collecting and assembling your dream team, but in Season 8 you can add the most powerful versions of the NBA's biggest stars to your lineup to close out the year. On your journey to Level 40, you'll have the opportunity to earn even more Galaxy Opal and Dark Matter players, including an Invincible and multiple End Game player cards. Everything has been building to this moment; now it's your chance to gain a powerful new advantage over the competition!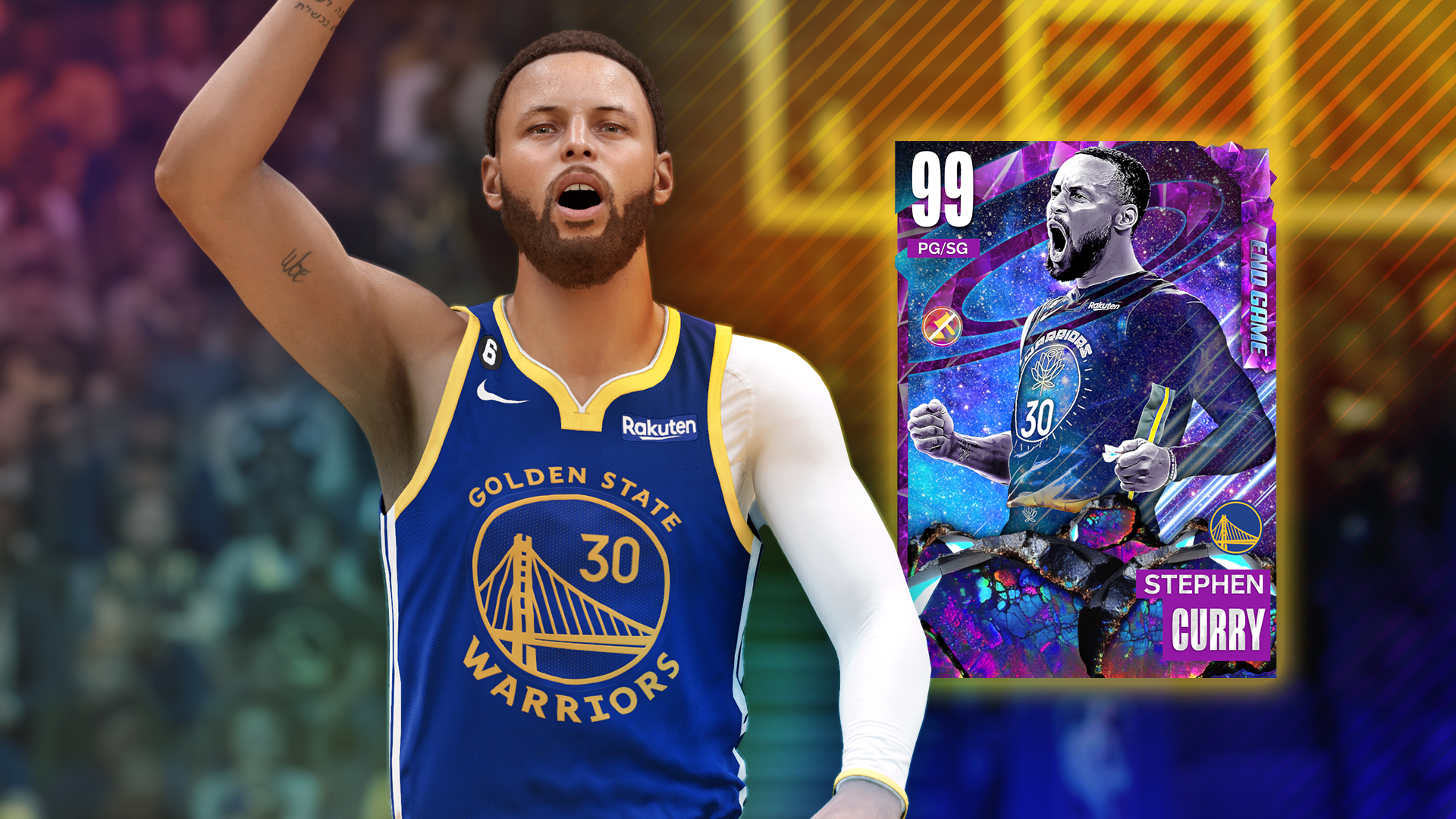 Stephen Curry is one of the coldest offensive assassins in NBA history, with a knack for crushing the hopes of opposing teams. Whether it's the regular season or the postseason, Curry can call game at any moment. Kick off Season 8 by adding the Level 1 End Game Steph Curry to your collection. With an End Game card in your lineup, you can deliver 35-foot barrages or slash to the hoop with ease; the combination of long range 3s and ankle-breaking crossovers are deadly. Curry has more than enough firepower in his repertoire to strike fear into any opponent, but he's just one of many powerful cards you can procure.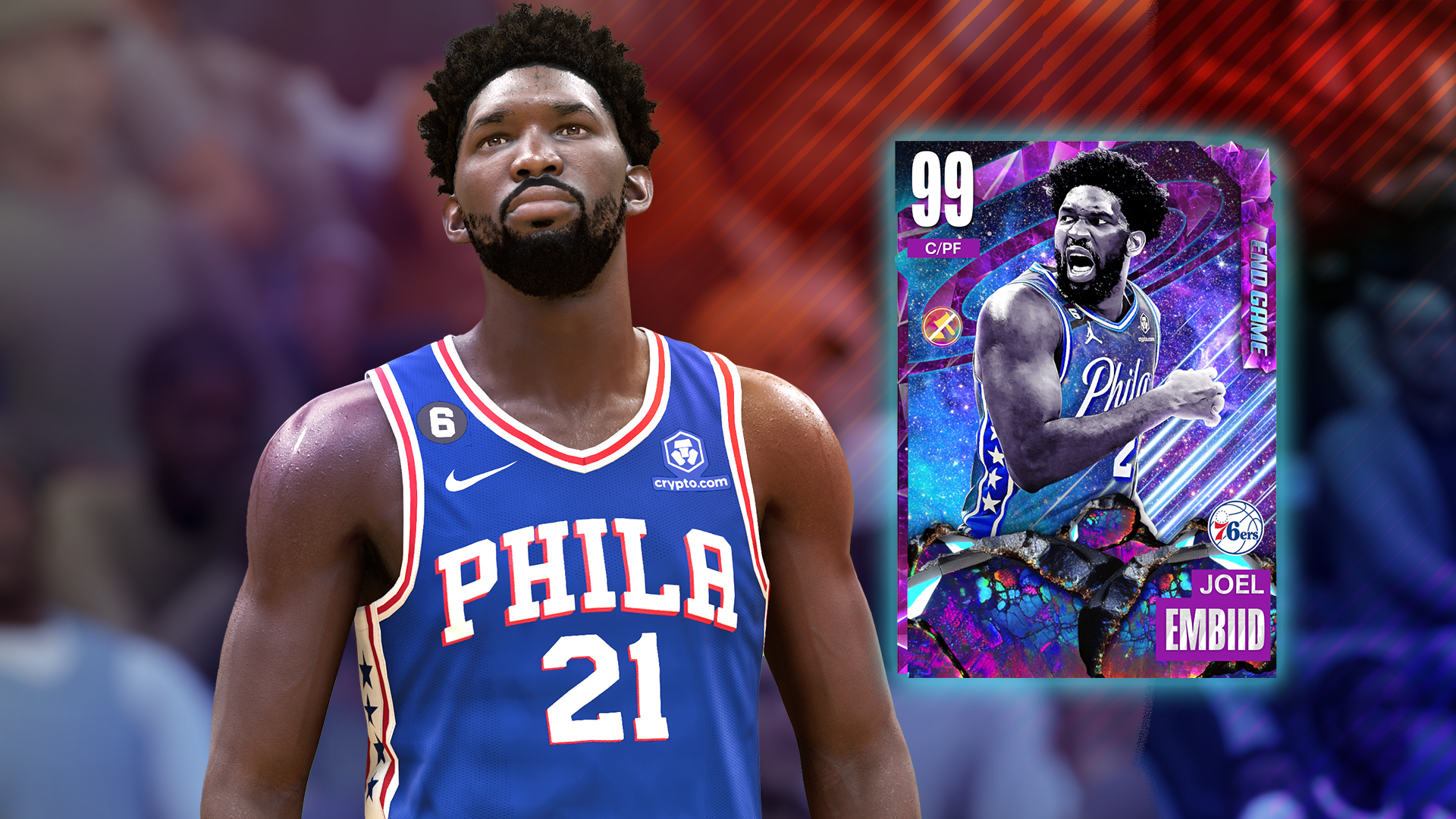 As you complete agendas challenges and earn XP, you'll continue climbing the rewards ladder and earn extraordinarily powerful cards. Joel Embiid was a force to be reckoned with this year, bullying centers, forwards, and guards at will en route to winning MVP. If you reach Level 40, you'll be rewarded with an End Game MVP Joel Embiid to unleash in your lineup.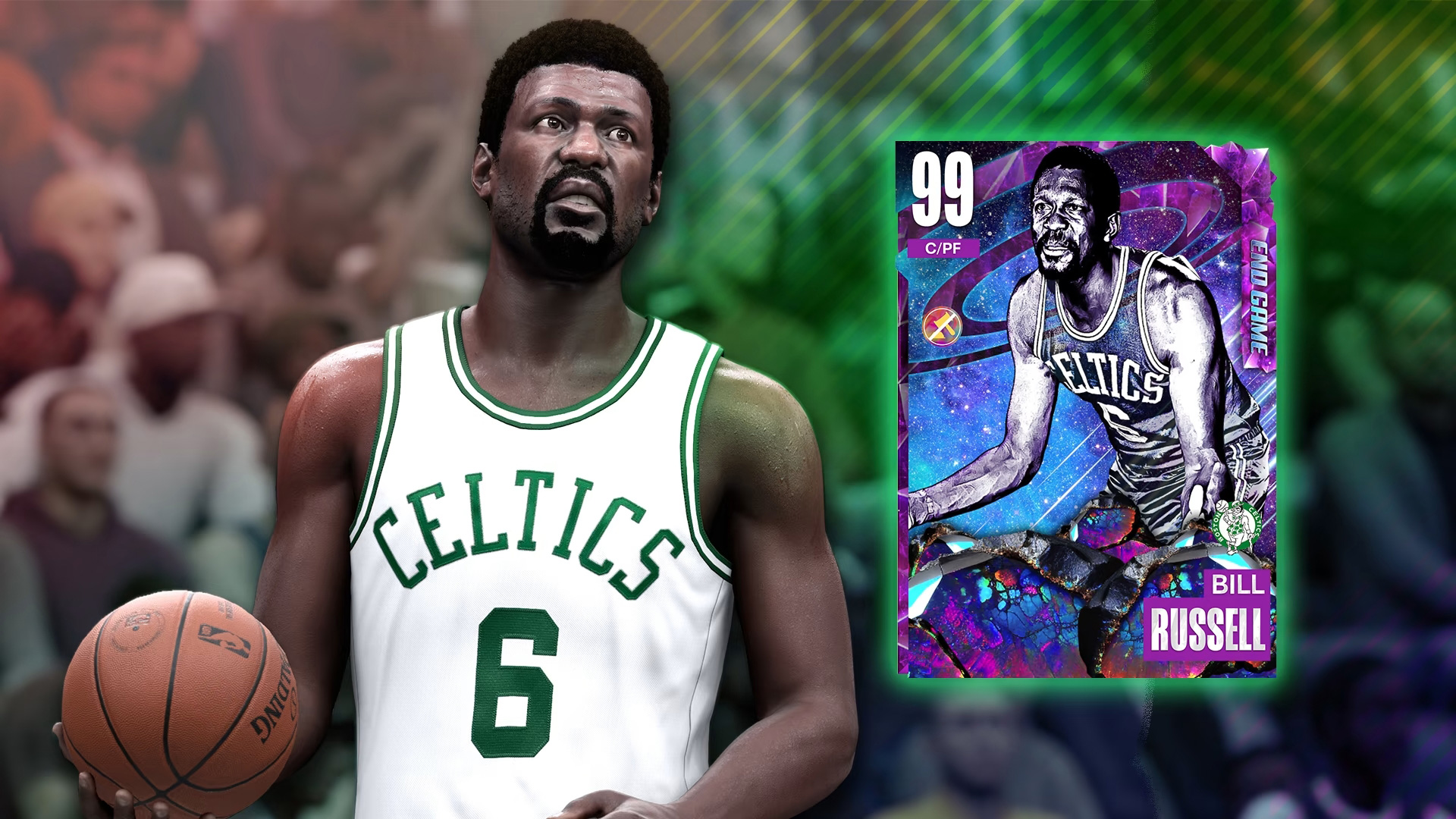 Since June 1, you and fellow MyTEAM players have been able to earn all-new Dark Matter cards by completing All-Time Spotlight Challenges. From Jrue Holiday to Fred VanVleet and more, there are a bevy of talented players you can obtain by defeating each NBA franchise in Triple Threat and a full game challenge. While each of them boast a unique set of skills that make them great, 11-time NBA champion Bill Russell is in a league of his own. Complete the All-Time Spotlight Challenges and earn an End Game Option Pack which includes a new Bill Russell card as well as End Game cards for the current Rookie of the Year Paolo Banchero and our Season 8 featured athlete Kevin Durant. Imagine running a pick-and-roll with Curry and Russell as your one-two punch—good luck to anyone who stands in your way. If you're successful in acquiring Embiid, Curry, and Russell, you'll be ready to feature three separate MVP winners in your lineup.
Season 8 lineups are going to bring the heat, so make sure you've got a squad that can contend! Be on the lookout for exciting events and new cards on the official MyTEAM Twitter account.
THE W ONLINE**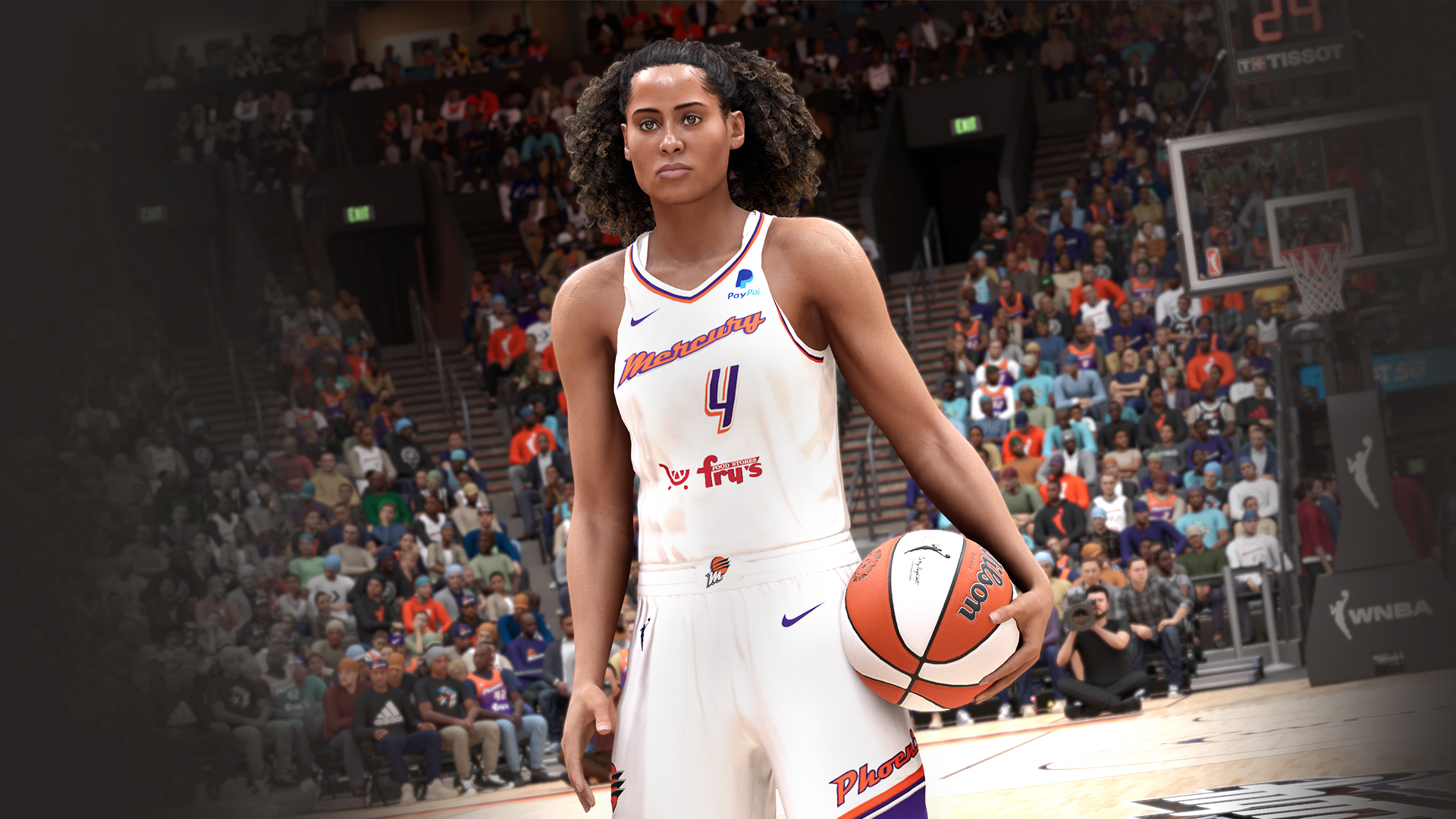 The WNBA Regular Season is almost a third of the way complete, and All-Star voting polls are now open! So far, the Las Vegas Aces are living up to the offseason hype with dominant wins across 10 action-packed games; however, the new-look New York Liberty aren't far behind with two-time WNBA Champion Breanna Stewart leading the way. Season 8 of The W features electrifying rewards, including a Stewie 1 Shoe Card and much more. Take a look at some of the notable Weekly and Seasonal rewards available this Season:
Weekly Rewards
Jonquel Jones Heroine Edition Jersey
Team Resilience Boosts
Sun Rebel Shorts
Helping Hands Boosts
Nike KD 15
Player Boosts
Season Rewards
Skylar Diggins-Smith Jersey
Clothing Bundles
2K Breakthrough Skin
Rebecca Lobo Coach Card
VC
Noelle Quinn T-Shirt
As the WNBA Regular Season continues to ramp up, The W follows suit.
**The W Online mode and related content are available on PlayStation®5 and Xbox Series X|S only.
CLOSING REMARKS
Season 8 features some heavy hitters in the apparel department, supercharged MyTEAM lineups, and plenty of rewards for you to earn. Experience what's shaping up to be one of the best Seasons to date in NBA 2K23!
Click here and take our 8-minute NBA 2K Community Survey to let us know what you thought about last Season, and what you would like to see in the future! The survey will be open for responses through July 3, 2023.