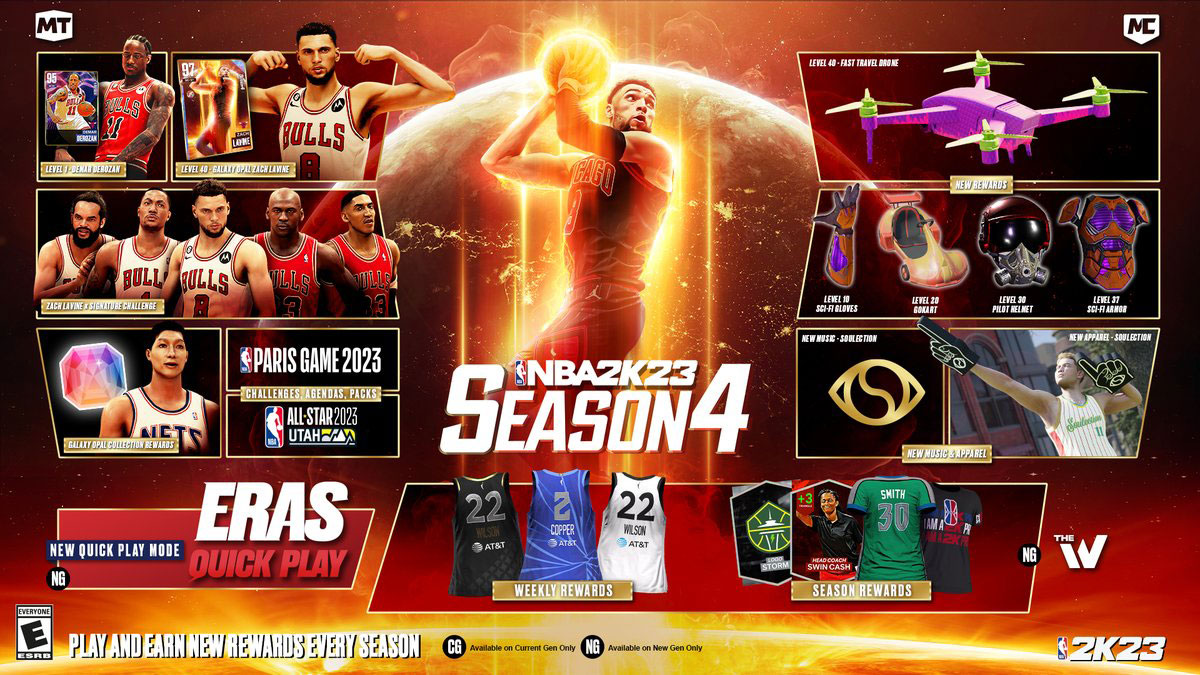 NBA 2K23 Season 4 is set to launch on Friday, January 13, at 8 AM PT / 11 AM ET. The Level 40 Reward for NBA 2K23 is a remote-control drone with warp abilities, which lets you fly the drone around and then teleport to a spot of your choosing. The NBA 2K23 MyTEAM Level 40 Reward for is a Galaxy Opal Zach LaVine.
Also See:
Read on for the full Season 4 court report below:
NBA 2K23 Season 4 Full Details
Celebrate the New Year by preparing for the upcoming All-Star game with Chicago Bulls guard Zach LaVine. Chase Legend status and all new rewards in Season 4!
When Zach LaVine takes flight, it's like watching a rocket burst into the atmosphere, streaking toward the stars. Through the years, LaVine has proven to be more than just a Slam Dunk Contest Champion, maturing into a bonafide All-Star, and now Season 4's featured hero. Headlined by LaVine and his meteoric talent, Season 4 of NBA 2K23 features a star-studded ensemble of rewards and content available on New Gen and Current Gen consoles. With the holidays in the rearview mirror, it's time to shift our focus ahead to the All-Star game, which takes place February 19, 2023. Prepare for the superstar showdown by chasing All-Star caliber rewards in The City and on The G.O.A.T. Boat!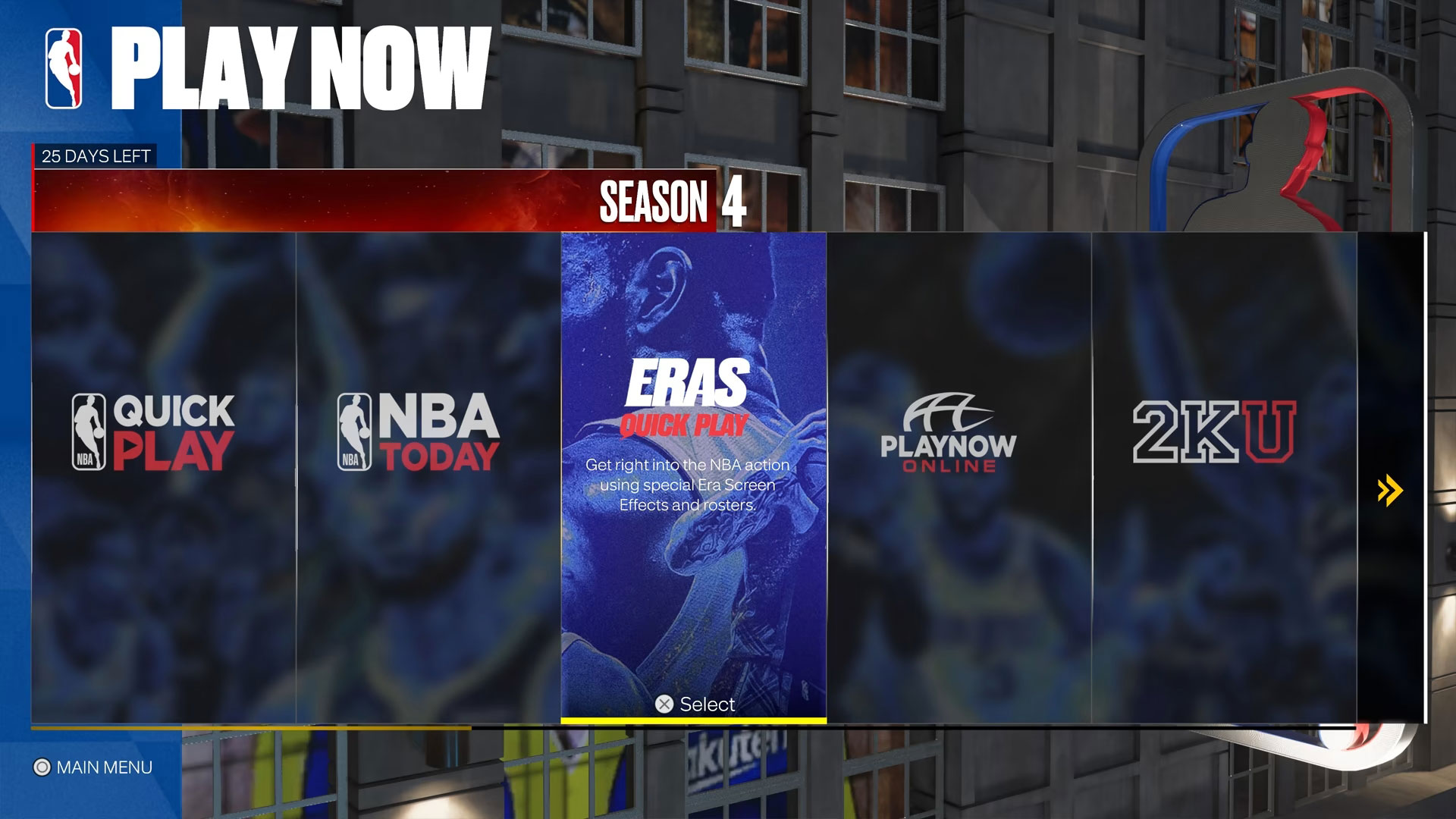 Before we dive into all the new updates to Season 4, we're excited to introduce a Eras Quick Play to New Gen. When Season 4 arrives, players will be able to jump into a quick game featuring one of three historic Eras— Magic vs. Bird, Jordan, or Kobe—and play with a legendary team. All of the era-specific broadcast elements and video filters will be present, making it feel true to the time. Pick from the Showtime Lakers, Iverson's Sixers, Isiah Thomas' Bad Boy Pistons, and more. Going back in time has never been easier.
This is just a sample of what's to come in Season 4. Continue reading to learn more about the other new developments on the way!
MyCAREER
The holidays have come and gone, but there will still be plenty of fireworks in Season 4 of NBA 2K23. In Season 3, Santa delivered holiday cheer and a plethora of rewards to The City and The G.O.A.T. Boat, but there's more to be had in the New Year. The snow may have melted and the trees may be bare, but elite competition remains. This Season, continue chasing Legend status and climb the rewards ladder to earn more swag and new content.
There are several ways to travel around The City and The G.O.A.T. Boat, but the Level 40 reward might be our most futuristic and innovative mode of fast travel yet. For players who reach the final tier of the reward ladder, you'll receive a remote-control drone with warp abilities—yes, you read that right. Using the drone as a vehicle, fly around the environment until you reach a spot you'd like to warp to, and in the blink of an eye you'll be transported through time and space.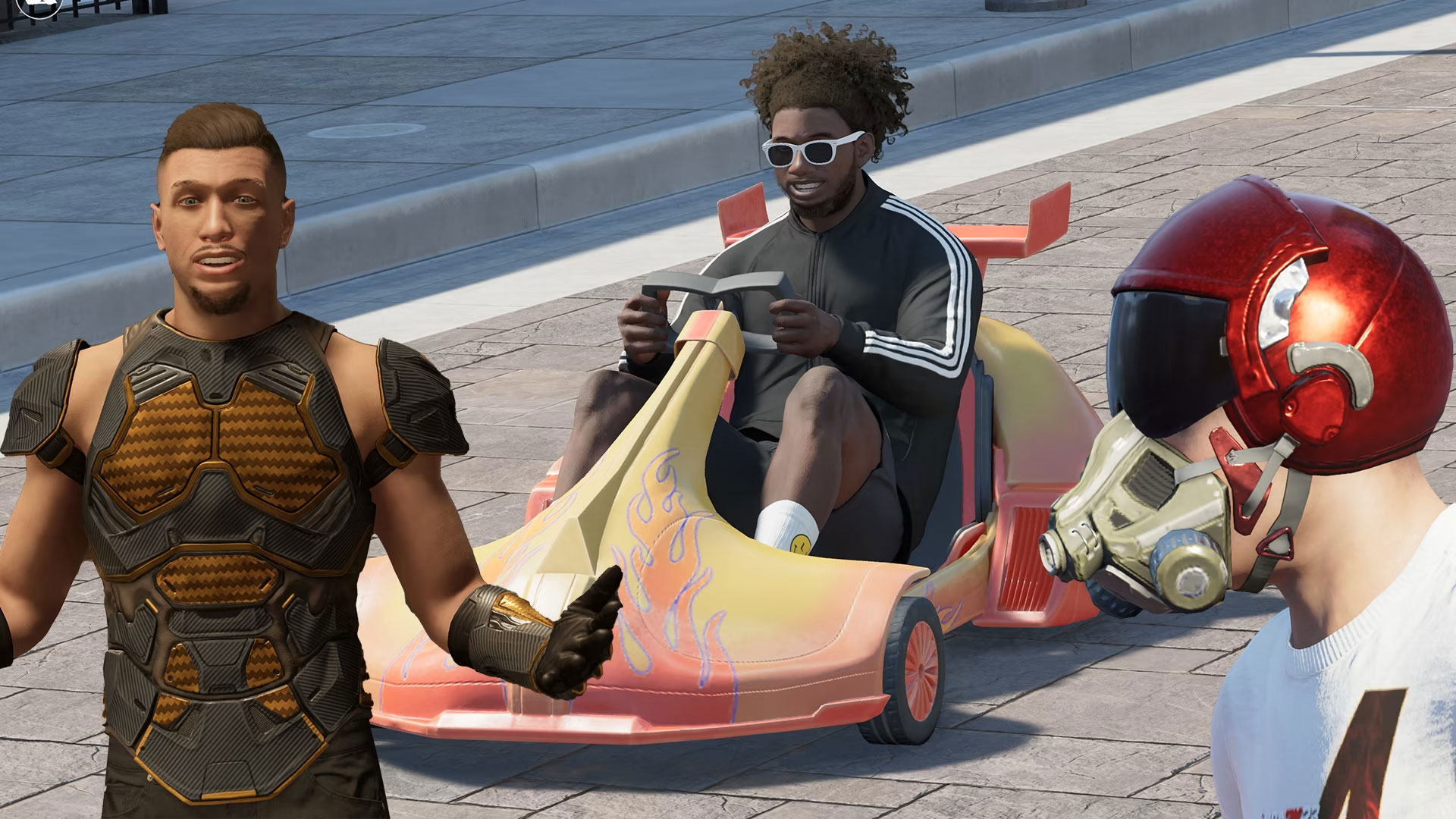 Before you earn the remote-control drone, you'll earn a bevy of thrilling rewards, such as SciFi Armor, a Pilot Helmet, and a new assortment of animations and banners to add to your collection, plus much more! The sooner you tap in, the sooner you can start climbing the rewards ladder and earning new gear.
MyTEAM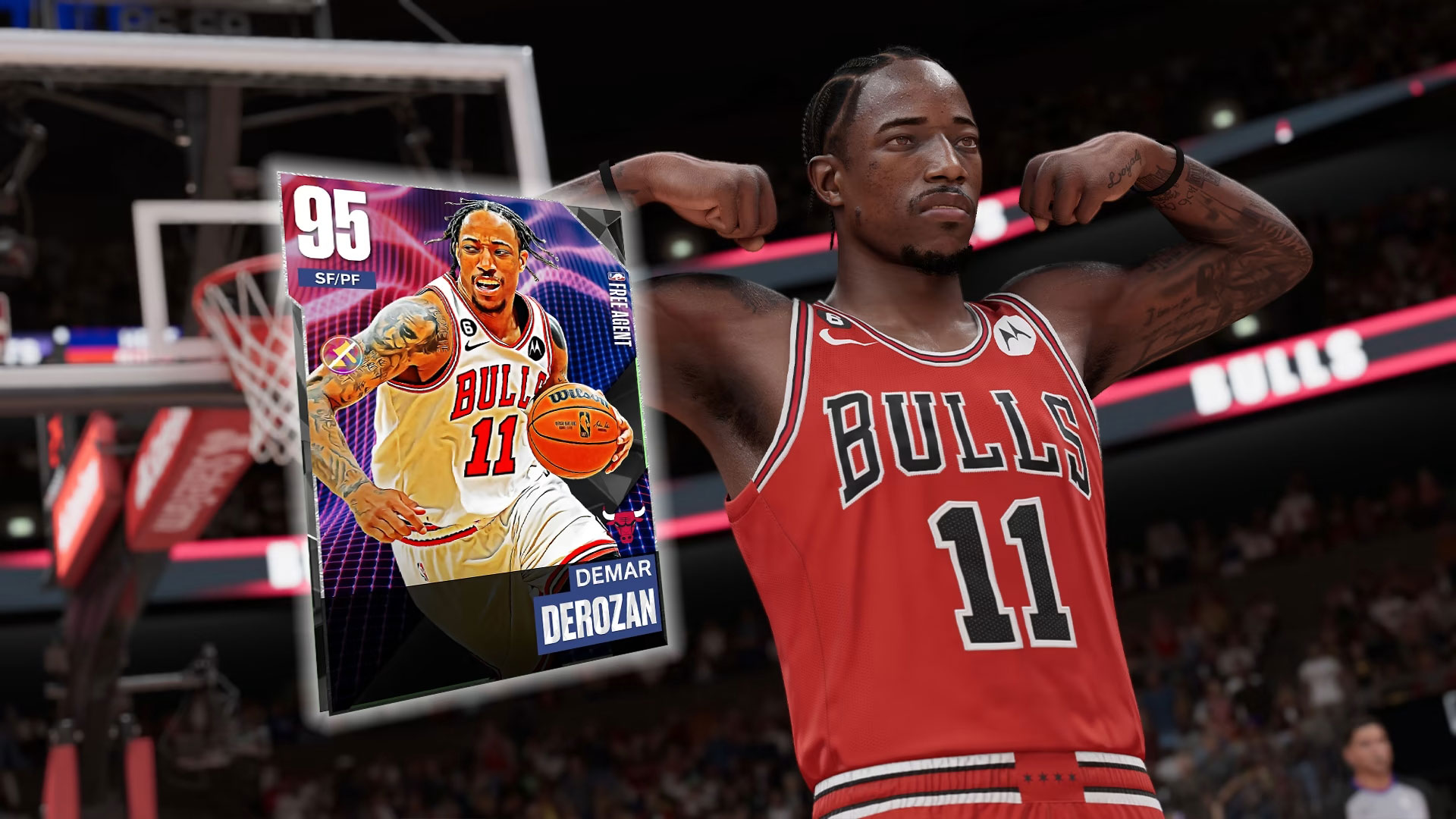 In MyTEAM, Galaxy Opal Zach LaVine lands as the Level 40 reward for Season 4. To reach him, complete Agendas and earn XP in MyTEAM's modes to climb your way towards this high-flying and dominant back-to-back All-Star. Getting you started on your Season path to Level 40 is the other half of the current Bulls' star tandem, DeMar DeRozan. Pick up this All-Star swing as a 95 overall Free Agent card by entering the Season menu in MyTEAM to redeem this Level 1 reward.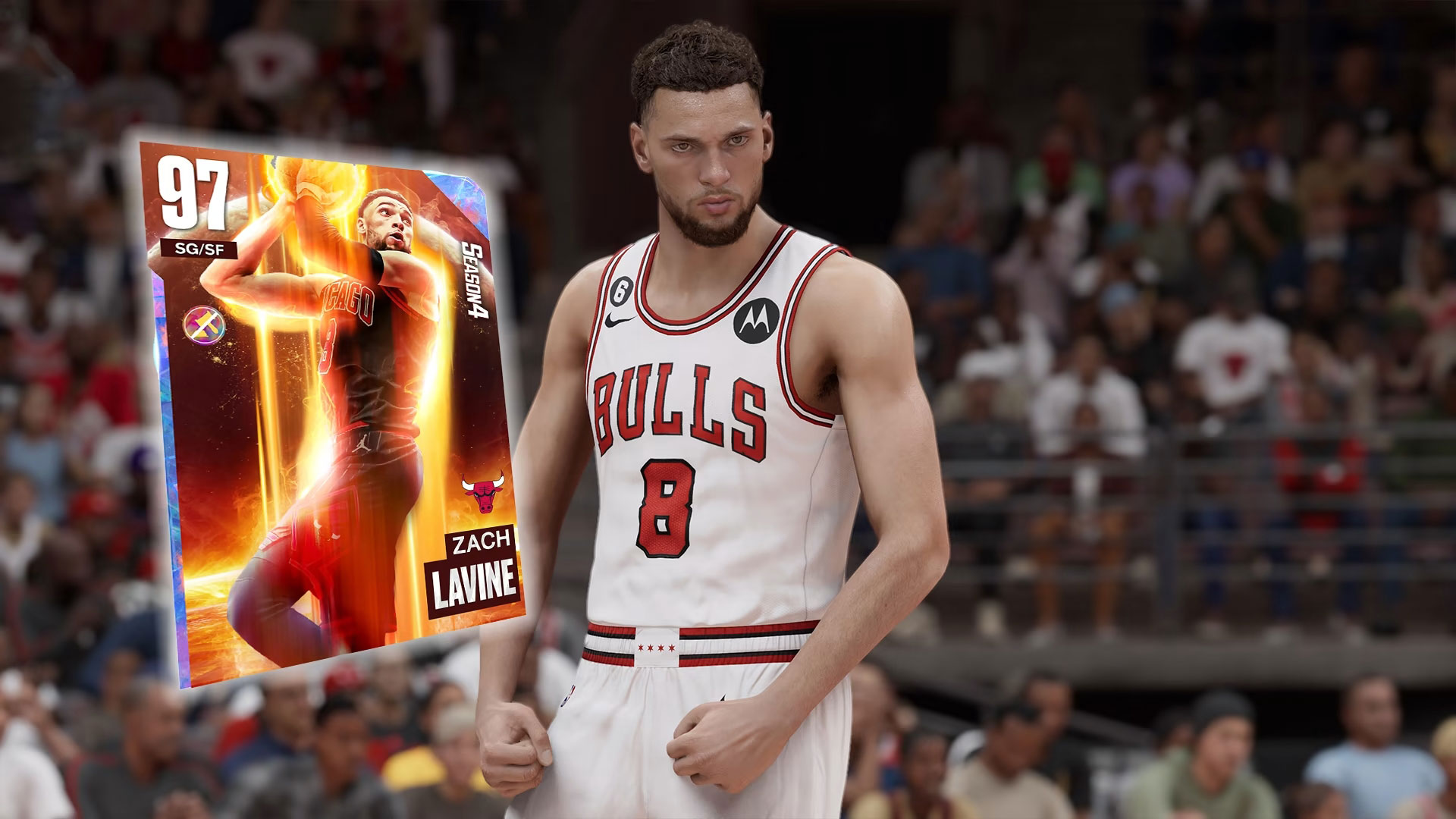 Zach LaVine also brings a new Signature Challenge along with him to MyTEAM. Take on Zach and his hand-picked all-time Bulls with Derrick Rose, Joakim Noah, Scottie Pippen, and NBA 2K23 Cover Athlete Michael Jordan! The rewards for beating this squad will improve any lineup with a Hall of Fame Badge, Diamond Shoe Colorway, and Shoe Boosts to improve your favorite player card in the MT Shoe Lab.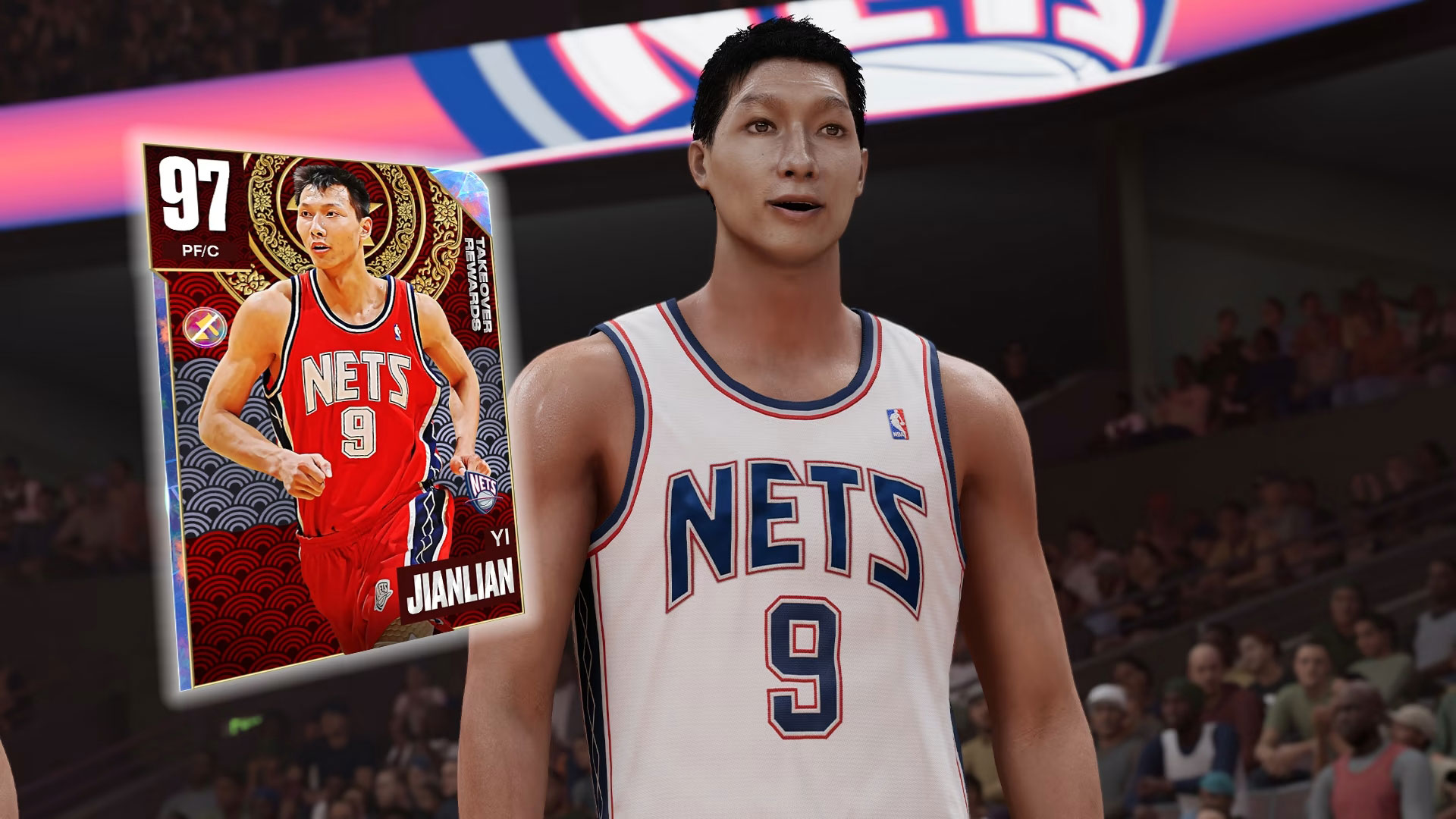 EXPANDED EVENTS
It is still a festive time of year with Lunar New Year on the horizon, and MyTEAM will celebrate with the first of three 2-week events during Season 4. Each event combines Agendas, Challenges, and Locker Codes for a Galaxy Opal player card by completing its collection. Get ready for this new way to takeover in MyTEAM!
To complete this Lunar New Year Event collection to start Season 4, earn 10 Takeover players dropping each weekday between the start of Season 4 on 1/13 and the end of the Lunar New Year event on 1/26. From Agenda Groups, Skill Challenges, and Locker Codes, each player will have their own unique way to be added to your collection.
To get us started, the first Takeover Pink Diamond of the Season will be Suns All-Star and NBA Champion, Shawn Marion! You will still be able to earn Marion's card after wins in most of MyTEAM's modes, but also from an Agenda Group, bringing new and different requirements than previous Friday Takeover cards.
To complete the collection, you will also need to earn five Event Cards showcasing your skills in the different ways to play MyTEAM. Whether you choose to beat the competition in full lineup games in Domination or Unlimited, or compete in single player or multiplayer Triple Threat and Clutch Time, how you earn four of these Event Cards will be up to you and how you like to compete in MyTEAM.
The fifth Event Card will come from completing a new Spotlight Challenge group based around the players released in the Lunar New Year base set, which will be available in the Pack Market during this event. All 30 of the players in this set were born in previous Years of the Rabbit, so keep an eye out for who can help you complete this Spotlight Challenge set.
Earn all 10 Takeover player cards and the 5 Event Cards to complete the event collection for Galaxy Opal Yi Jianlian! This 7-footer has appeared in the favorite lists of MyTEAM cards every year, and now you can add him to your collection during this event.
NBA PARIS GAME 2023
On top of the Lunar New Year event tipping off Season 4, there is a special international matchup taking place in the NBA next week. Zach LaVine and the Bulls are traveling to Paris to face France's own Killian Hayes and the Detroit Pistons.
Use your favorite MyTEAM lineup to take on the Bulls and the Pistons to earn a new Amethyst Killian Hayes Moments Card. When the game takes place on 1/19, If Hayes is able to score 10 points in the game*, his Amethyst card will receive an evolution to Diamond.
Plus, there will be a locker code released for a France Prize Basketball card. Use this basketball in the challenges and crack it open for rewards including Tokens, MyTEAM Points, or French NBA player cards. The challenge and locker code will go live Tuesday, 1/17, and will be available until 1/31. Keep an eye out in-game and on the official MyTEAM Twitter account @NBA2K_MyTEAM for more information.
MORE SEASON 4 UPDATES
Last season, the first community members were able to fully complete their Trophy Case. Congratulations to them and everyone currently running with the first Dark Matter player cards in MyTEAM! In Season 4, all of the Event Cards that make up the Trophy Case will be available to be completed directly from Agendas. Seek out the cards you need to fill in the gaps in your Trophy Case, or begin your epic collection on your way to earning thirty Pink Diamond, six Galaxy Opal, and three 99 OVR Dark Matter player cards!
Limited will also have a new change for Season 4. Each week in Limited will still bring new lineup requirements and a Championship Ring to find, but for Season 4, Limited will expand from only being available on the weekend to being active for the entire week. Giving everyone more time to seek out their championship ring and earn more rewards by adapting and competing with that week's lineup rules.
Finally, Season 4 in MyTEAM will include the final GameDay in the $250K MyTEAM Unlimited Tournaments. This is everyone's final chance to qualify and get into the single elimination tournaments on March 4th for PS4 & Xbox One, and March 5th for PS5 & Xbox Series X. GameDay 4 takes place on NBA All-Star Saturday, so get your best lineup into Unlimited and get ready to compete!
*If Killian Hayes does not play in the game, the moment card will still receive a Diamond Evolution if the Pistons win the game.
THE W ONLINE**
Ring in the New Year with all-new W-related rewards, ranging from Logo Cards and 2KBreakthrough skins to clothing bundles and more. Check out some of Season 4's most notable rewards, which you can earn with the help of the community!
Here's a sample of what to expect in Season 4:
Aces Heroine Shorts
Team Resilience Boosts
Black 2K League Pro Tee
Team Extender Boosts
A'ja Wilson Heroine Edition Jersey
Kahleah Copper Jersey
Storm Logo Card
Lynx Logo Card
Helping Hands Boosts
This is just a glimpse of the many rewards you'll be able to earn over the next six weeks.
Throughout the year, we've been slowly rolling out new WNBA jerseys for you to flaunt in MyCAREER. Season 3 featured standout talents A'ja Wilson, Sabrina Ionescu, and Elena Delle Donne, to name a few, and we're proud to continue showcasing more game-changing stars in Season 4. This Season, cop jerseys and show your support for Atlanta Dream star Erica Wheeler, LA Sparks' Nneka Ogwumike, Indiana Fever duo Tiffany Mitchell and Kelsey Mitchell, and many more. The WNBA season is still a few months away, but you can start showing your fandom early in The City and on The G.O.A.T. Boat.
**The W Online mode and related content are available on New Gen only.
2K BEATS
The NBA 2K franchise values music's influence and place within hoops culture. Each Season, we're introducing new music from artists around the world, praising producers for their innovative sounds, and showcasing exclusive in-game debuts.
SOULECTION
In partnership with Soulection on their 12 year anniversary, a cornerstone of creativity for innovative musicians, crate-digging DJs, and open-minded fans from across the world, 2K is excited to showcase their artists in the soundtrack and at Club 2K. With a diverse range of artists, debuting music you can listen to exclusively in NBA 2K23 first; whether you're roaming about or in the heat of a game. You can do more than just listen to Soulection's broad collection of music, this Season you can rep their apparel brand as well! Take a look below at all the new Soulection artists and tracks coming to NBA 2K23:
Sango & ESTA. – Mountain Dew
Monte Booker – steel drum
J. Robb – WITHDRAW
Phabo – Step 2 Me
Jared Jackson – No More
Mack Keane & ESTA. – I'm On
Jayla Darden – Idea 43
JBird – The Shattuck Effect (B.99 Suite Pt. II)
Hagan – Shockwave
Jared Jackson – Could've Been
Making their debut in Season 4, 2K23 features a new track premiering for the first time:
Tune into boisterous beats from the latest updates to the NBA 2K Producer Series this Season, courtesy of two veterans of the industry:
CLOSING REMARKS
Some things may be written in the stars, but you can write your legacy in Season 4 of NBA 2K23. Turn the page on 2022 and celebrate the start of the New Year with new rewards and content to get you ready for the upcoming All-Star game! Whether you choose to challenge fellow players at The REC or in MyTEAM, enjoy the next six weeks of competition, starting 8:00 AM PT on Friday, January 13!