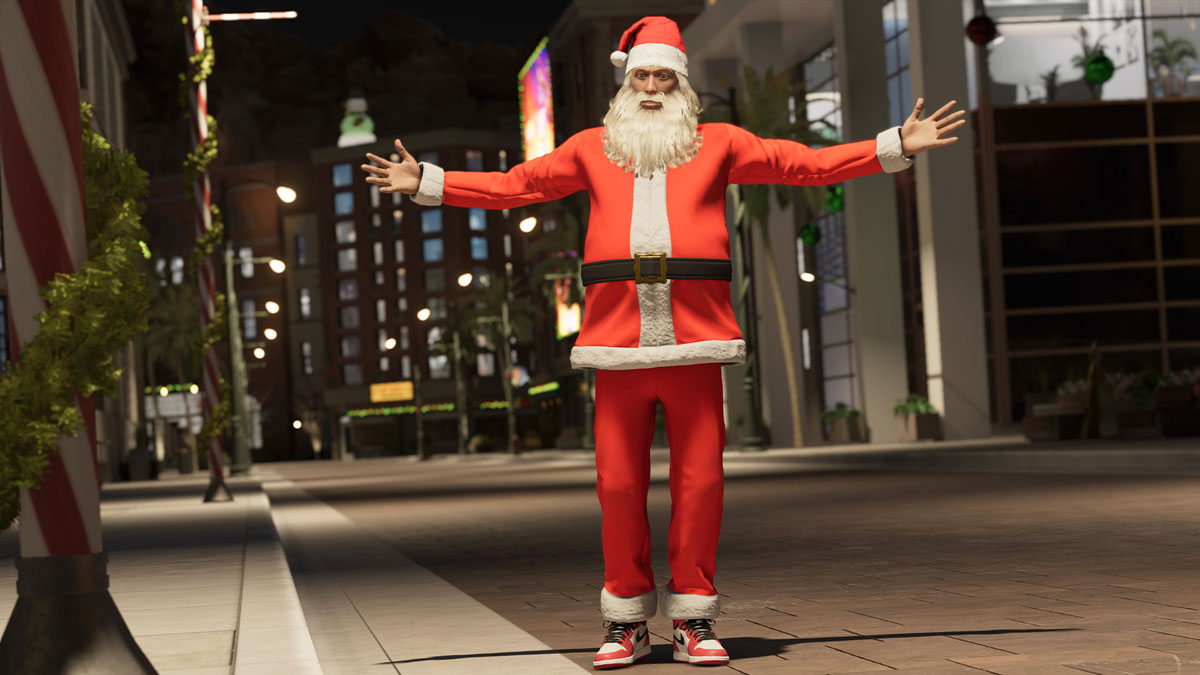 NBA 2K23 Season 3 is set to launch on Friday, December 2, at 8 AM PT / 11 AM ET. The Level 40 Reward for NBA 2K23 Next-Gen are Core Badge Patterns, which adds extra core slots for your MyPLAYER. A Santa Claus suit is the Level 40 Reward for Last-Gen and Level 39 Reward for Next-Gen. The MyTEAM's Level 40 Reward is the first Galaxy Opal Level 40 card on NBA 2K23 – Trae Young.
Also See:
NBA 2K23 Season 3 Full Details
Winter is coming to The City and The G.O.A.T. Boat. The Season 3 forecast is predicting a flurry of three pointers, plus all-new rewards and 2K Beats debuts. Explore a winter wonderland and chase legendary status in NBA 2K23.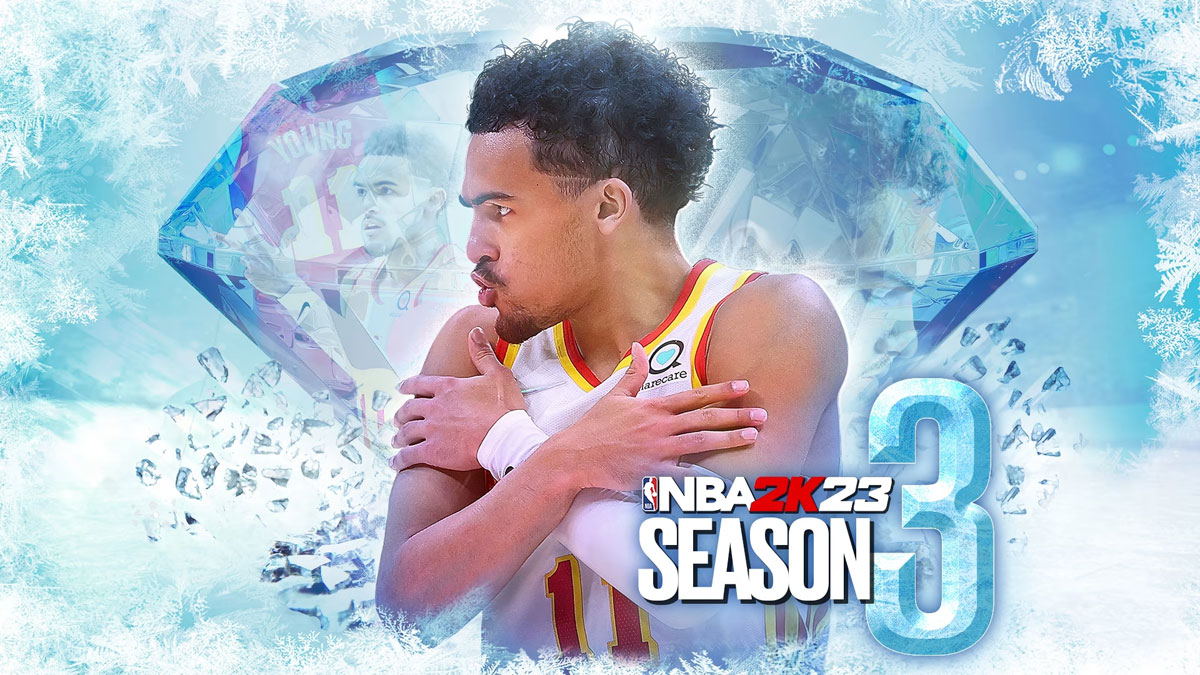 Are you cold-blooded on the court like Trae Young? The Atlanta Hawks' All-Star guard has been unstoppable at the start of the 2022-23 NBA regular season, averaging a cool 27.7 points per game and 9.4 assists per game. Season 3 of NBA 2K23 is forecasting a flurry of three-pointers, crisp passes, and bone-chilling game-winners, with Young leading the way. The City (New Gen) and The G.O.A.T. Boat (Current Gen) will become your winter wonderland, where you can participate in holiday events and unwrap exciting new rewards. Ice out the competition and freeze opponents in their tracks with your ankle-breaking handles!
NBA 2K23 Season 3 Official Trailer
MyCAREER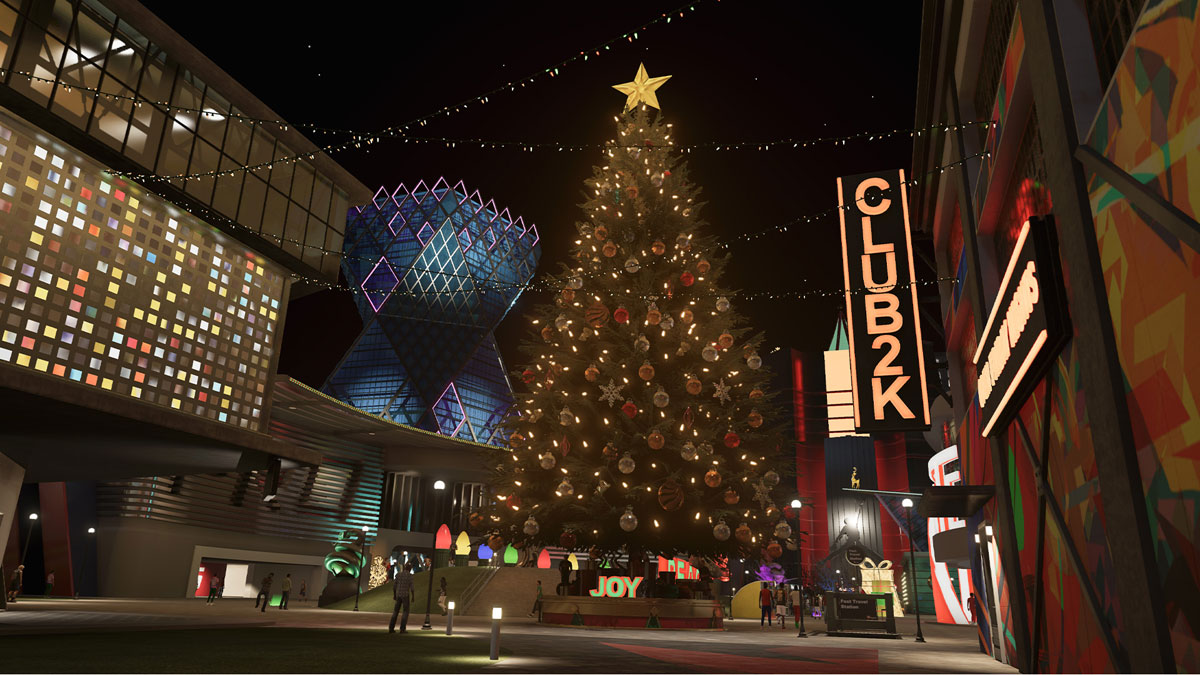 It's the most wonderful time of the year, and we're decking the halls of The City and The G.O.A.T. Boat with festive decor to create our own version of the North Pole. This Season is loaded with frosty features, ranging from arctic artwork to chilly courts, icy new REC uniforms, and more. Unwrap your potential on New Gen and Current Gen consoles and showcase your gifts at the highest level in MyCAREER. Climbing the Season rewards ladder nets you exciting, spirited new content to flex around The City and The G.O.A.T. Boat. Get ready to stuff the rim and stockings alike for the next six weeks.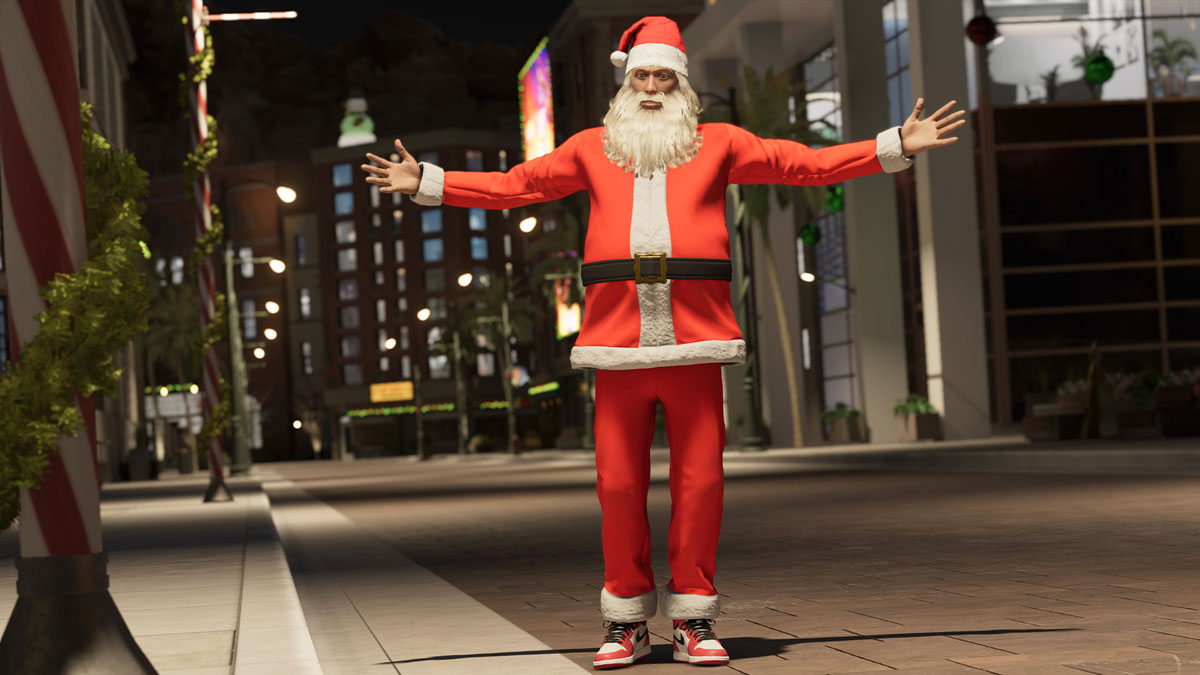 Better yet: Santa Claus is coming to The City and The G.O.A.T. Boat, and he's bringing a sleigh-full of rewards for you to earn in Season 3. There's only one Santa, but this Season you can play the part of the bearded baller and earn a special Santa outfit by reaching Level 40 on Current Gen consoles and Level 39 on New Gen consoles (more on the Level 40 reward below). Santa's iconic red suit isn't the only new wardrobe choice this Season, with all-new City Edition jerseys and Canada Goose gear making their debut in NBA 2K23—head over to SWAG's today to browse the latest additions!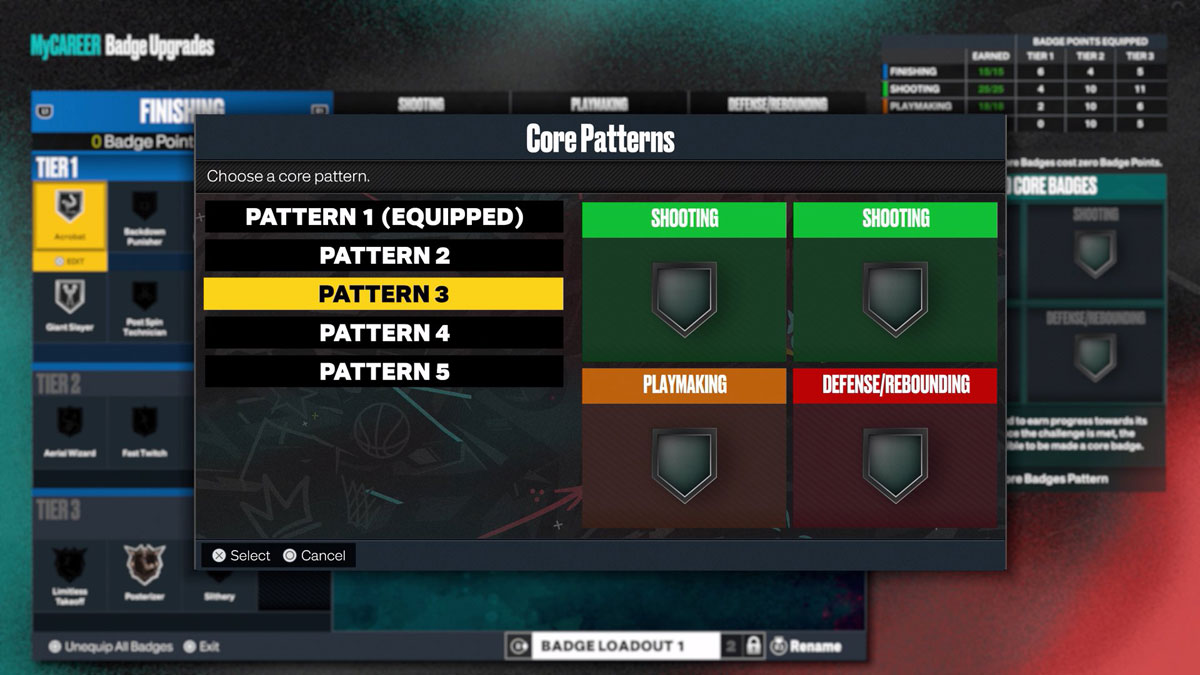 For our New Gen players, you'll have the chance to earn a different Level 40 reward: Core Badge Patterns. Core badges, exclusive to New Gen, are a vital component of the badge game in MyCAREER this year. There are four default core badge slots: Finishing, Shooting, Playmaking, and Defense/Rebounding. Badges in core slots don't cost any badge points, giving you more freedom to spend those badge points how you choose in other areas. To add a badge to a core slot, you must first equip the badge and complete its core challenge.
Now, you can change the pattern of your core badge slots! Season 3's Level 40 reward on New Gen unlocks the below featured patterns, with more coming throughout the year.
2 Finishing, 1 Playmaking, 1 Defense/Rebounding
2 Shooting, 1 Playmaking, 1 Defense/Rebounding
1 Finishing, 2 Playmaking, 1 Defense/Rebounding
1 Finishing, 1 Playmaking, 2 Defense/Rebounding
The rewards don't stop there in Season 3: this holiday season you can also earn Ski Goggles, Trae Young 2 "Forever Young" Shoes, a Magic Carpet vehicle, and more rewards in the process. Plus, don't forget to keep on the path for Legend status!
MyTEAM
As the temperature falls the heat turns up in MyTEAM! Along with new cards and rewards, Season 3 features mode, and competitive updates as we enter the second half of the $250,000 MyTEAM Unlimited qualification process.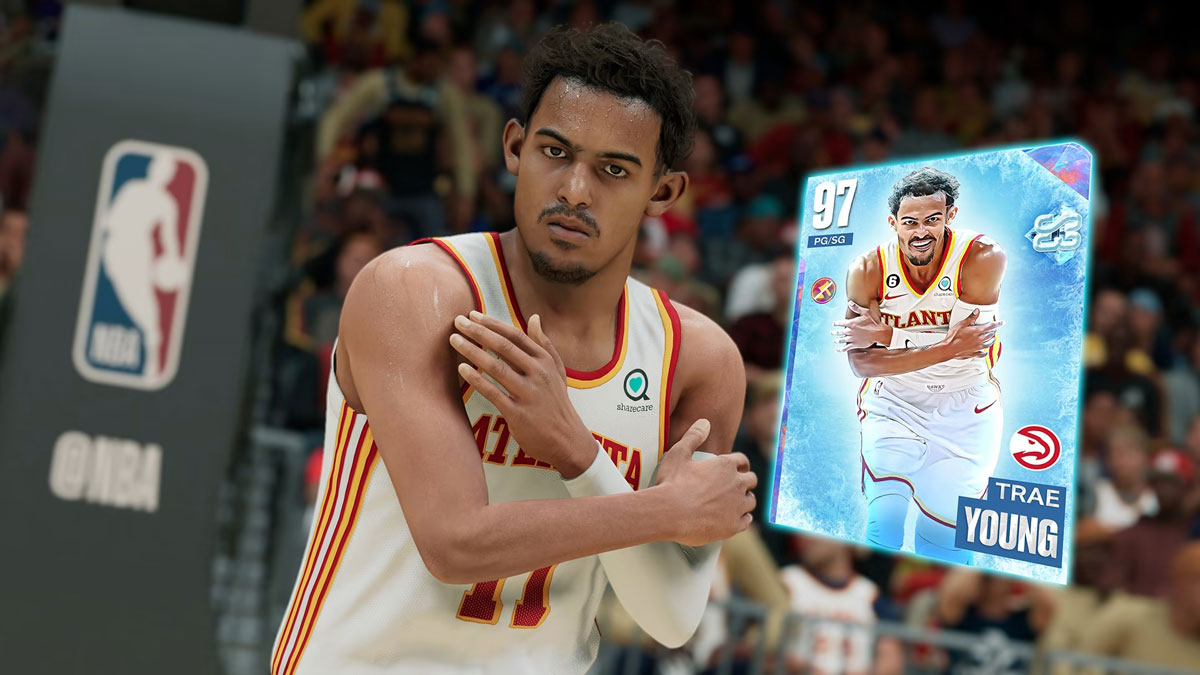 First up, Trae Young will be Season 3's Level 40 reward in MyTEAM. The first Galaxy Opal Level 40 of 2K23 is ready to expand your best lineup's range with Trae's amazing shooting and make clutch plays to get those all-important wins. To get you warmed up, the Level 1 reward is another sharpshooting guard with Free Agent Damian Lillard tipping off your journey with some easy Season XP. Remember, simply entering the Season menu during Season 3 is all you need to do to add Lillard to your collection.
Once you earn Trae at Level 40, the rewards won't stop for you in Season 3. For the first time in 2K23, Beyond Level 40 returns with more agendas and opportunities to improve your team. There will be a second player available through the Beyond Level 40 agenda groups, but you should focus on earning Trae Young first. Stay tuned for more details on this mystery player.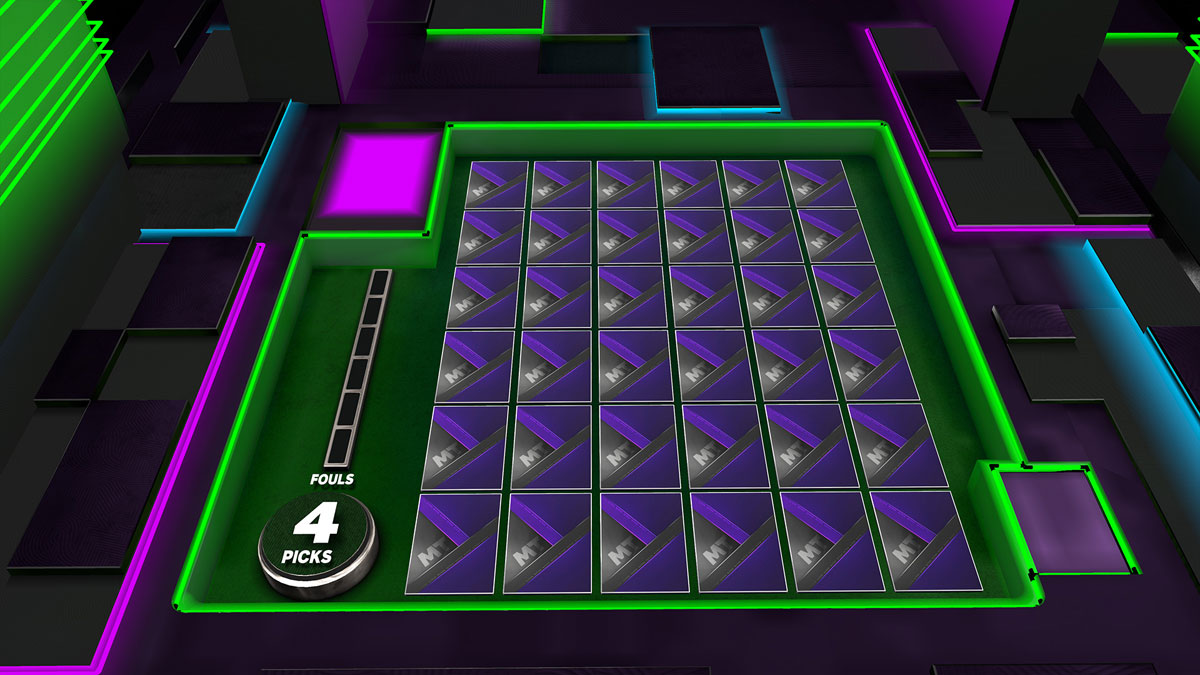 Before we get into the other rewards available this Season, let's detail the major visual and functional updates coming to MyTEAM's Draft mode. First, the Ascension board has been updated with a new aesthetic with a neon-infused look across all three levels. This update is not only going to show up in Draft, but the Ascension picks earned from Season Level Rewards will also have this new look.
In every draft so far, each position pack has allowed you to choose 2 player cards to add to your drafted lineup. These player cards have always varied in gem color, leading many to choose the highest overall players, going for power over fit.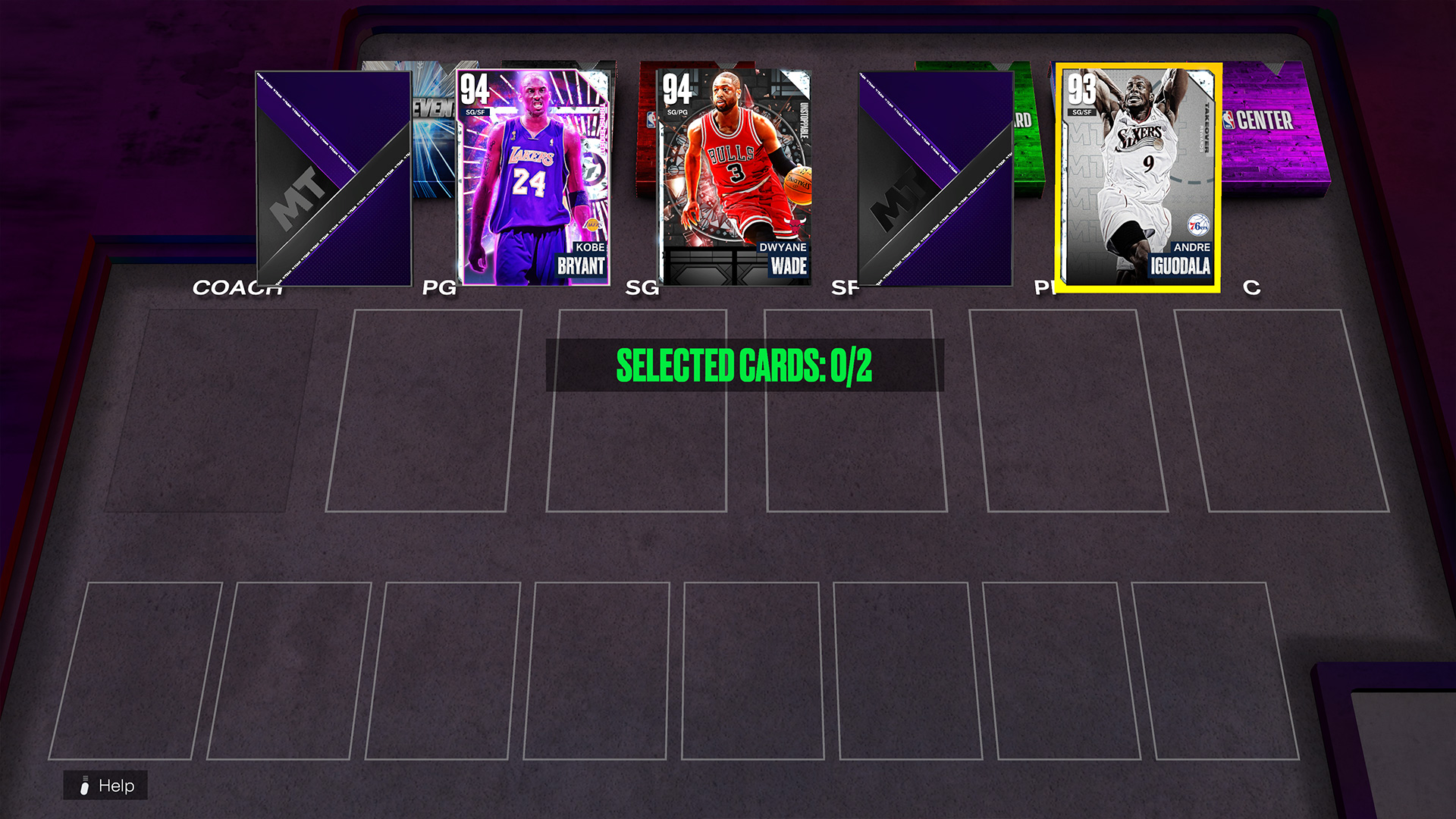 Starting in Season 3, the position packs in Draft have now been updated to contain cards from a single gem color, making your preference the most important factor in selecting players for your lineup. Each card can still be flipped to view attributes and badges before selecting, so choose wisely. To maintain balance across all drafts, each position pack will contain a unique gem color. For example, your small forward pack may be a powerful diamond player in one draft, while in your next draft, that diamond may lead your team from the point.
There is one more major update coming to Draft. For the first time, reward player cards will now be available to select from the position packs in addition to the latest card releases. From the weekly Takeover players to the coveted Trophy Case Pink Diamond reward players, you may find one of these cards in your position packs, and choose to play with them in Draft, starting on Friday. Remember, each Season in MyTEAM brings a new free ticket to start a draft and earn rewards to improve and add to your collection, so be sure to check out the new update!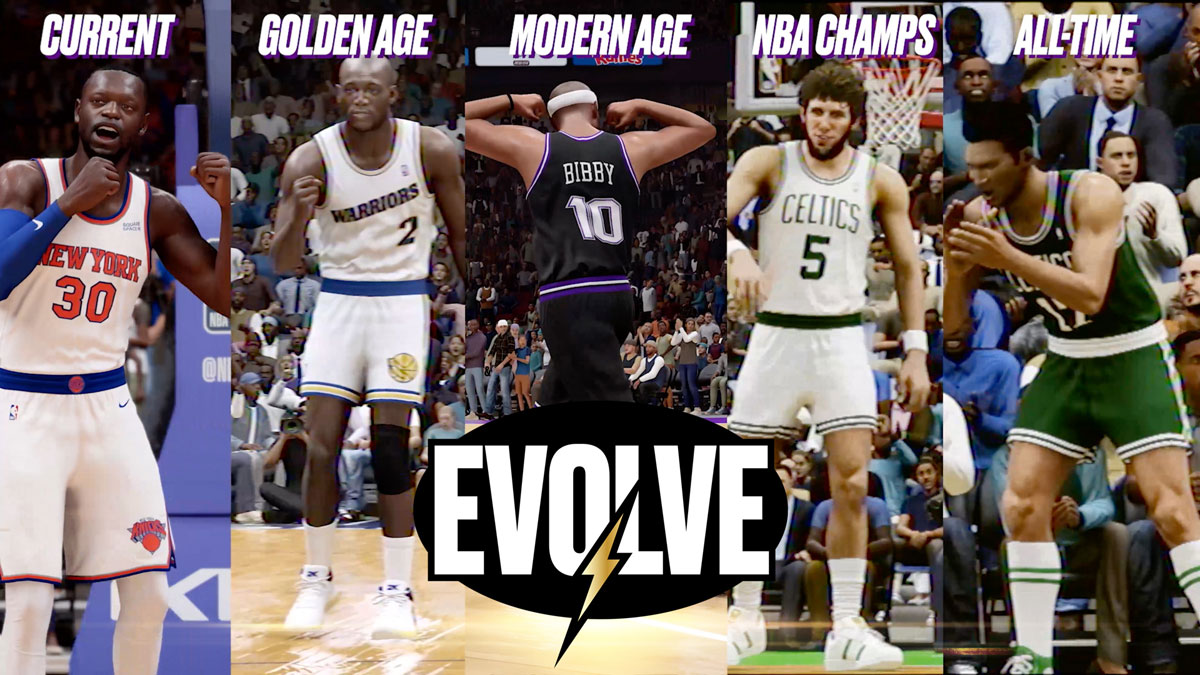 Getting back to rewards, Season 3 will bring a new update to Domination as all five of the existing 99 Star Domination Rewards will receive Evolution updates! Amethyst Randle, Diamond Richmond, Bibby, & Walton, and Pink Diamond Havlicek will become more powerful through increased attributes and badges by meeting their evolution requirements. Domination is still a great way to get started and improve any MyTEAM collection with a plethora of rewards, including Trophy Case event cards, on your way to earning those 99 Star rewards.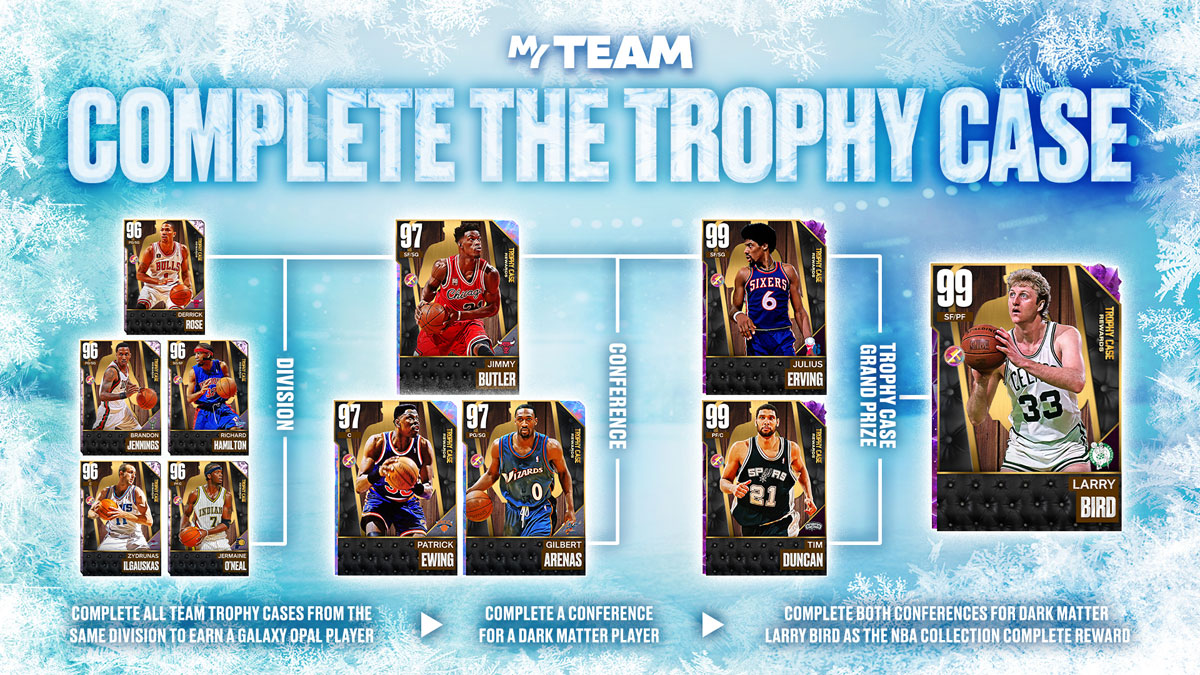 Speaking of Trophy Case, the first Dark Matter players have hit the court in MyTEAM! 99 overall Tim Duncan and Julius Erving are now available to those who have collected the entire Eastern or Western Conference's Trophy Case. In Season 3, 15 more Centerpieces and other rare Trophy Case event cards will become available, allowing for the most dedicated community members to add Dark Matter Larry Bird to their collection!
Throughout Season 3 and upcoming Seasons, we are looking forward to offering more paths towards completing these collections. So, keep an eye out for new Agenda Groups and limited-time events if you've had your eye on a particular Pink Diamond Trophy Case player, or are looking to complete one or more divisions for powerful Galaxy Opal players.
The latest patch for NBA 2K23 includes an update that needs to be highlighted here. In an effort to maintain fair and competitive gameplay, we have removed the ability to use Position Lock in Unlimited multiplayer games due to anti-competitive trends impacting the wider experience of Unlimited players. You will still be able to compete in other multiplayer and single player modes with Position Lock enabled, but going forward you will need to use Team Control while competing in Unlimited. We are constantly receiving feedback from the community so please continue to share your thoughts on MyTEAM in the Seasonal surveys and even in-game through the Ask a Developer button in the Community Hub.
THE W ONLINE*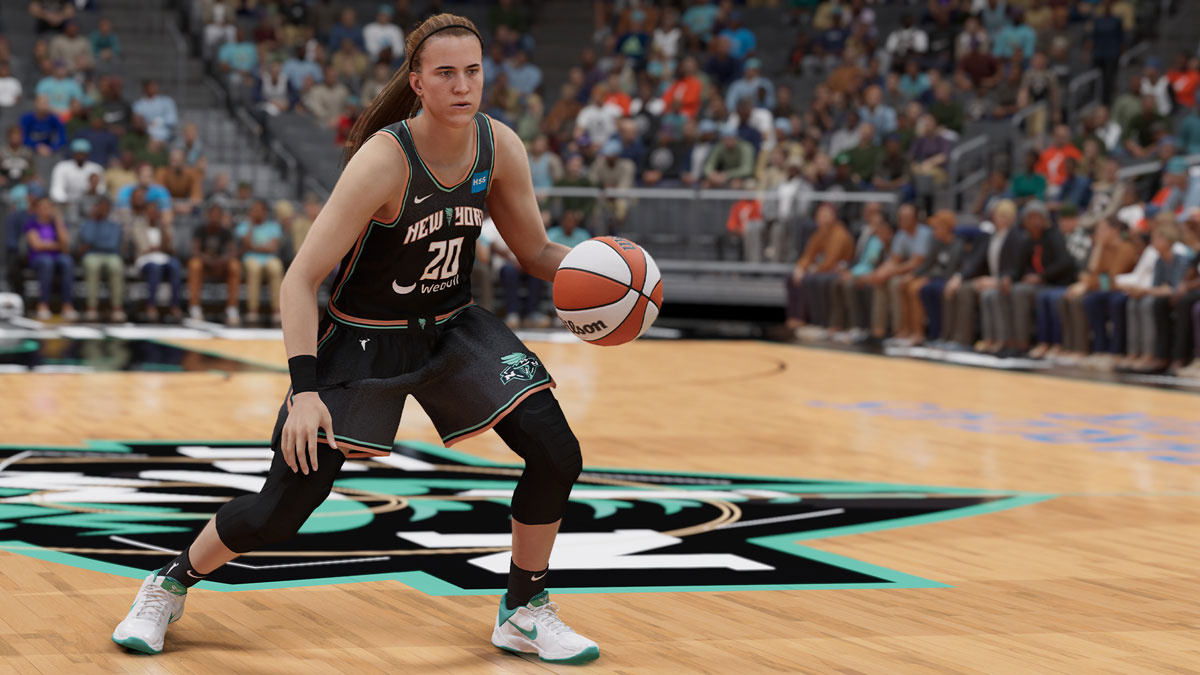 Two Seasons in and we couldn't be happier to see the community working together to complete challenges and earn new rewards in The W. For Season 3, we're refreshing the challenges and updating both the community and individual rewards.
Here's a glimpse at some of the rewards you can expect this Season:
Dream Logo MyTEAM Card
Clothing Bundles
Storm Jersey MyTEAM Cards
Team Extender Boosts
Helping Hands Boosts
Vicki Johnson Coach MyTEAM Card
Lauren Jackson Coach MyTEAM Card
Player Boosts
Candace Parker Heroine Edition Jersey
This is just a taste of what's to come—we don't want you to unwrap all your presents early. Spread holiday cheer by working alongside your fellow community members to earn new loot and gear in Season 3!
The WNBA jersey rollout continues in MyCAREER, as we release a handful of jerseys featuring gifted players from the northeast region. Season 2 welcomed a wave of stars, from Chelsea Gray and A'Ja Wilson to Sylvia Fowles and more; now we're excited to add Dallas Wings star Arike Ogunbowale, New York Liberty standouts Natasha Howard and Sabrina Ionescu, and Washington Mystics dynamos Elena Delle Donne and Natasha Cloud into the fold. This Season's group is bolstered by emerging talent and All-Star, MVP-caliber veterans. Wearing any of the aforementioned players' jerseys around The City or The G.O.A.T. Boat is sure to provide some newfound confidence on the court.
*The W Online mode and related content are available on New Gen only.
2K BEATS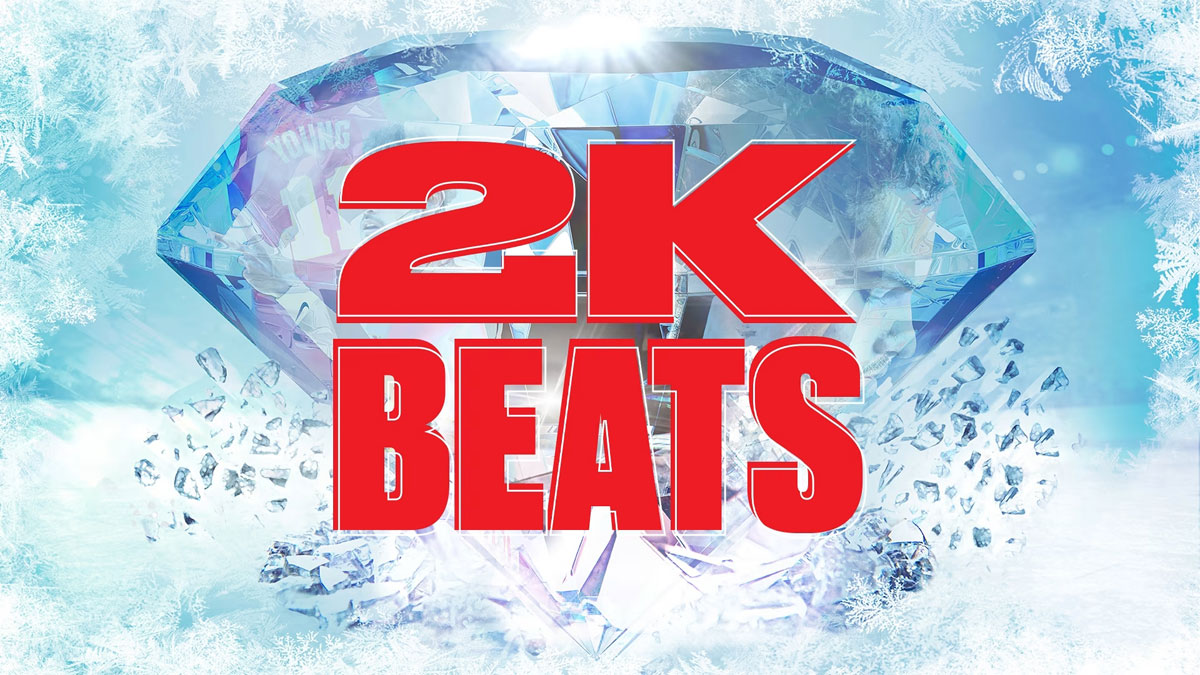 The NBA 2K franchise values music's influence and place within hoops culture. Each Season, we're introducing new music from artists around the world, praising producers for their innovative sounds, and showcasing exclusive in-game debuts.
Below are the artists making their debut in Season 3, featuring all-new tracks premiering for the first time:
Lil Pump – Walked
Jovanie – Running
Tune into boisterous beats this Season, courtesy of two well-known producers:
Plus, check out the latest Hit-Boy and Dom Kennedy track being added to the NBA 2K23 soundtrack:
Hit-Boy & Dom Kennedy – Corsa
CLOSING REMARKS
For the next six weeks, a cold front will sweep across The City and The G.O.A.T. Boat, bringing an avalanche of new rewards and content for you to enjoy. Spread holiday cheer on the court this Season and experiment with a bevy of various MyTEAM lineups.