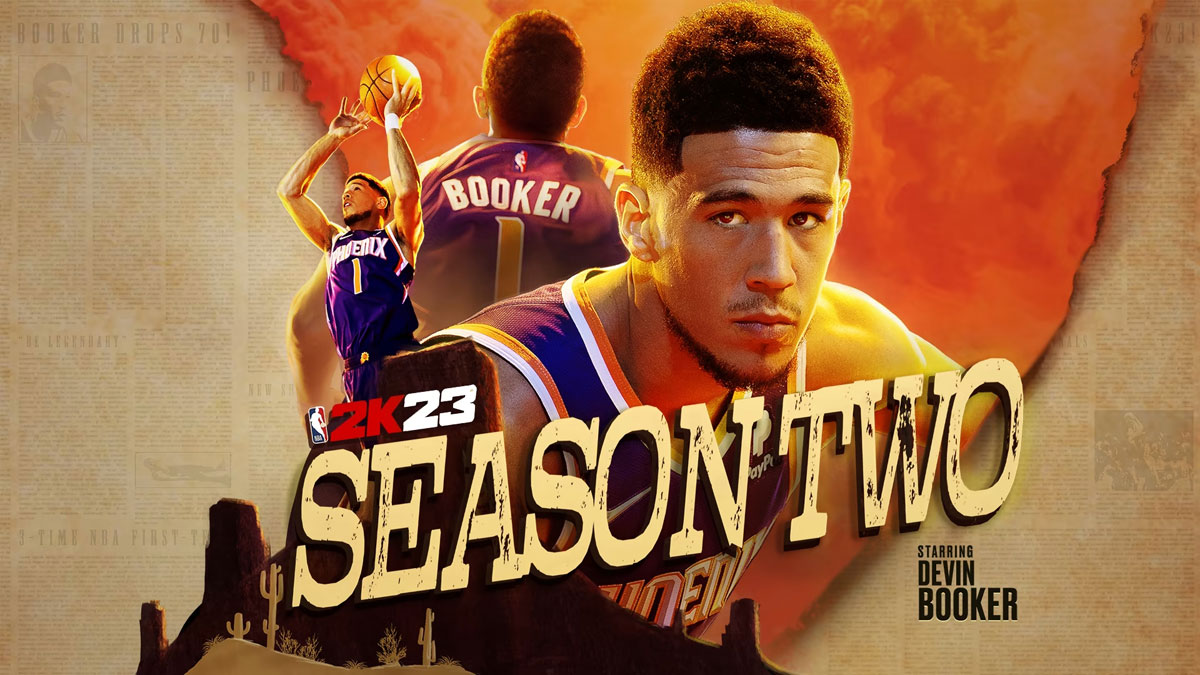 NBA 2K23 Season 2 is set to launch on Friday, October 21st, at 8 AM PT / 11 AM ET. The Season 2 MyCAREER Level 40 Reward is a Jabbawockeez outfit and a Pink Diamond Devin Booker for Level 40 on MyTEAM.
Also See:
NBA 2K23 Season 2 Full Details
Follow Devin Booker's trail during Season 2 of NBA 2K23 and prove you're the best in the West. Claim all-new rewards and listen to new tracks handpicked by DREAMER cover athlete J. Cole.
The NBA is crawling with sharpshooting guards across the country, but there are tales of a legend who rides in the West. In the sweltering heat of Phoenix, a seasoned hero by the name of Devin Booker is equipped with an arsenal of skills, including an unguardable jump shot and a package of elusive handles. For Season 2 of NBA 2K23, follow Booker's trail and he'll lead you to a bounty of rewards. Decide who's friend or foe and prove you belong in the running for the title of best marksman in the league.
This season is going to feel like the Wild West, with the Phoenix Suns, Dallas Mavericks, and more hoping to strike gold by lifting the Larry O'Brien Trophy. The Golden State Warriors have a target on their back after staking their claim as the best in the West last season—will anyone stand in their way? Wrangle your squad together and saddle up for the start of the 2022-2023 NBA Regular Season by hopping into NBA 2K23.
MyCAREER
In the Wild West, anyone can make a name for themselves; the same goes for The City and the G.O.A.T. Boat. Whether you're playing on New Gen or Current Gen, MyCAREER offers a wellspring of opportunity, where you can duel players around the world on the court and gain notoriety as an elite hooper. Season 2 is decked out with thematic Wild West courts and artwork, setting the stage for some high-scoring shootouts. Challenge the competition and earn XP to redeem for all-new rewards, including new jumpshot meters and releases, a Skeleton outfit, and a Level 40 Jabbawockeez outfit. It's time to prepare for the NBA regular season and spooky season in NBA 2K23.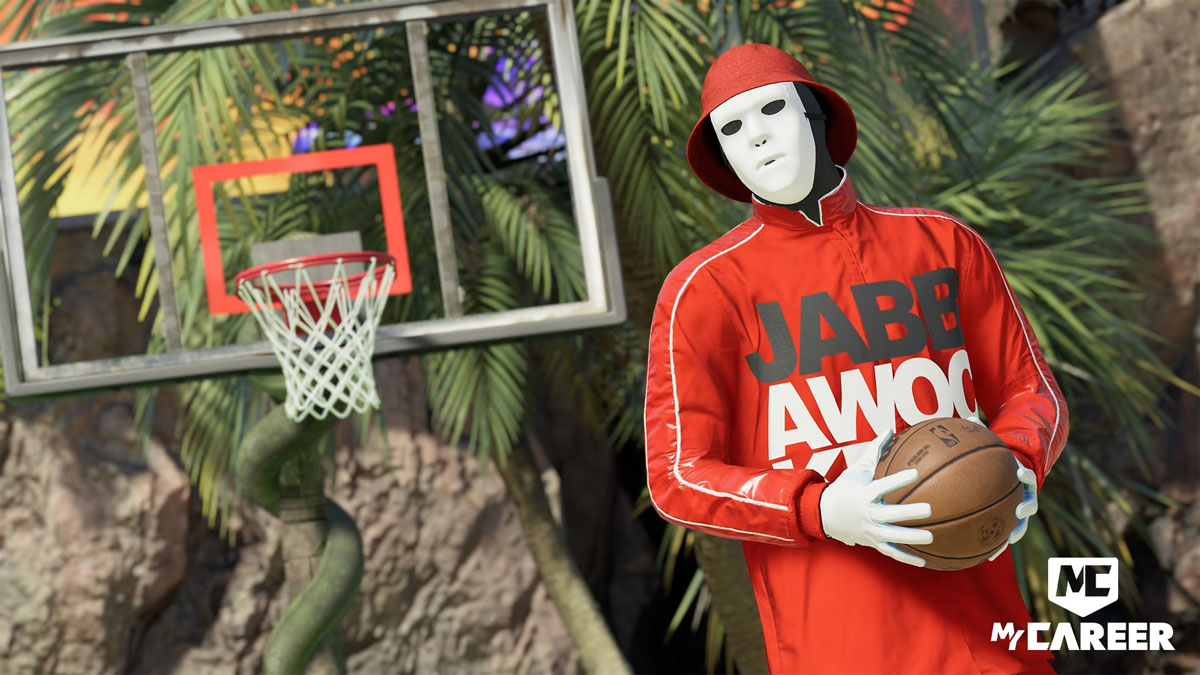 The Wild West sets the scene for Season 2, but you'll experience your fair share of Halloween delights and frights as well. During the month of October, we're hosting some spooktacular events to get you in the Halloween spirit. The Long Night returns, casting an evening shadow over The City for 24 hours. Hit the courts under the cover of darkness and light up your defenders with a spell of three pointers. Grab your pillow case and sport your best outfit for a night of Trick or Treating, and visit select locations for festive rewards.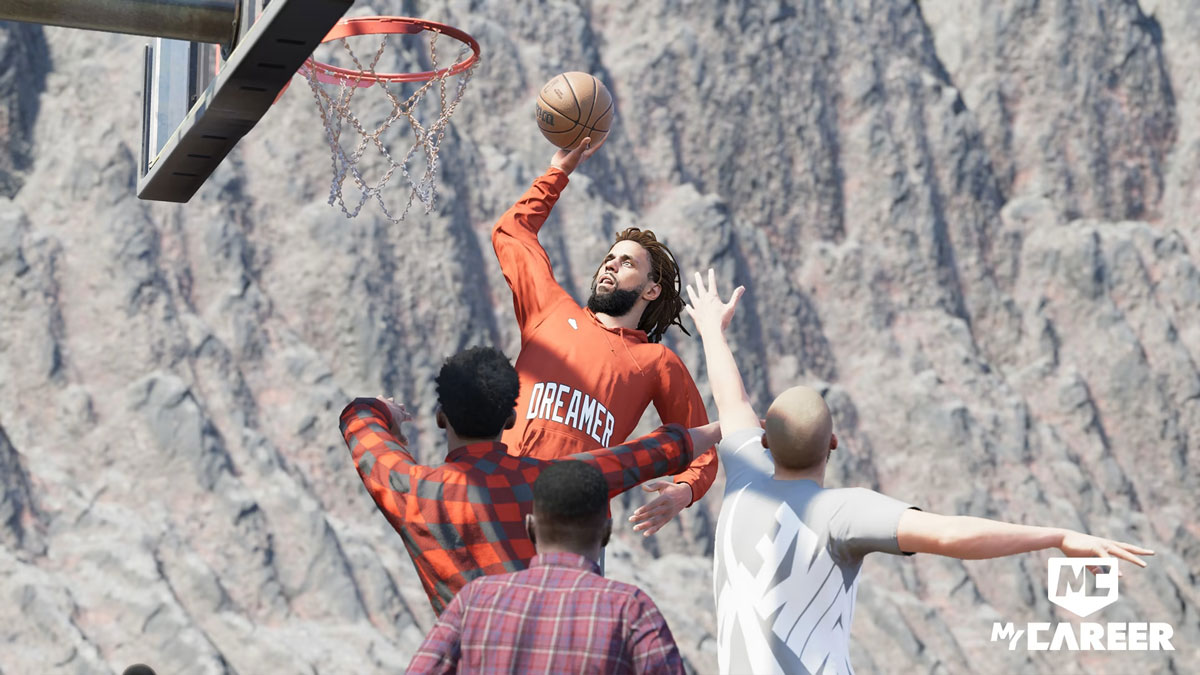 By now, it's no secret that award-winning artist J. Cole is in 2K23, and will grace the cover of NBA 2K23: DREAMER Edition, but we have some more details we're thrilled to share. Season 2 will add more apparel brands to the collection, most notably J. Cole's Dreamville label brand. Dreamville apparel, ranging from hoodies, t-shirts, and pants, will be available at SWAG's and pop-up stores around The City and the G.O.A.T. Boat later in Season 2. The rapper and avid hooper has left his imprint on 2K23's story, its cover, and hand-selected soundtrack. J. Cole carefully curated a list of 20 tracks for you to hoop to all Season, which you can learn more about further down.
MyTEAM
The NBA Season has begun and MyTEAM is ready to take the floor in Season 2. New rewards, events, moments, and the very first Dark Matter cards will make their way into MyTEAM this Season. Let's get into all the details.
Season 2's Level 40 reward is our featured player, Devin Booker! The Suns' guard and NBA 2K23 cover athlete will be available as a Pink Diamond for those who earn the XP to reach Level 40 within the next six weeks. Those who have experienced his Sapphire pre-order or his Ruby Series 1 card know the potential Booker player cards have on the MyTEAM courts, and this Level 40 reward showcases his shooting, scoring, and all-around playmaking to lead your best lineup!
Begin your journey with the Level 1 reward, Free Agent Nikola Jokic! Fresh off his back-to-back MVP seasons, this Free Agent lets everyone experience the greatness that is Jokic in MyTEAM, to start earning XP. You can also look forward to adding Emerald Tre Jones, Sapphire Bogdan Bogdanovic, and Ruby Mychal Thompson while making your way to Level 40. Each of these rewards have exclusive Agendas for you to earn more XP, as well as new Spotlight Challenges to improve your MyTEAM.
At Level 32, everyone can earn a non-auctionable version of the Amethyst Zion Williamson card from Season 1's Intensity release! Seeing Zion back on the court inspired us to not only add his Amethyst to Season 2's level rewards, but this card will also have a new Dynamic Duo with Season Reward Emerald Tre Jones. This earnable Duo from Tre & Zion's college days will bring back memories from 2019 and elevate them both with boosted attributes, badges, and overall ratings!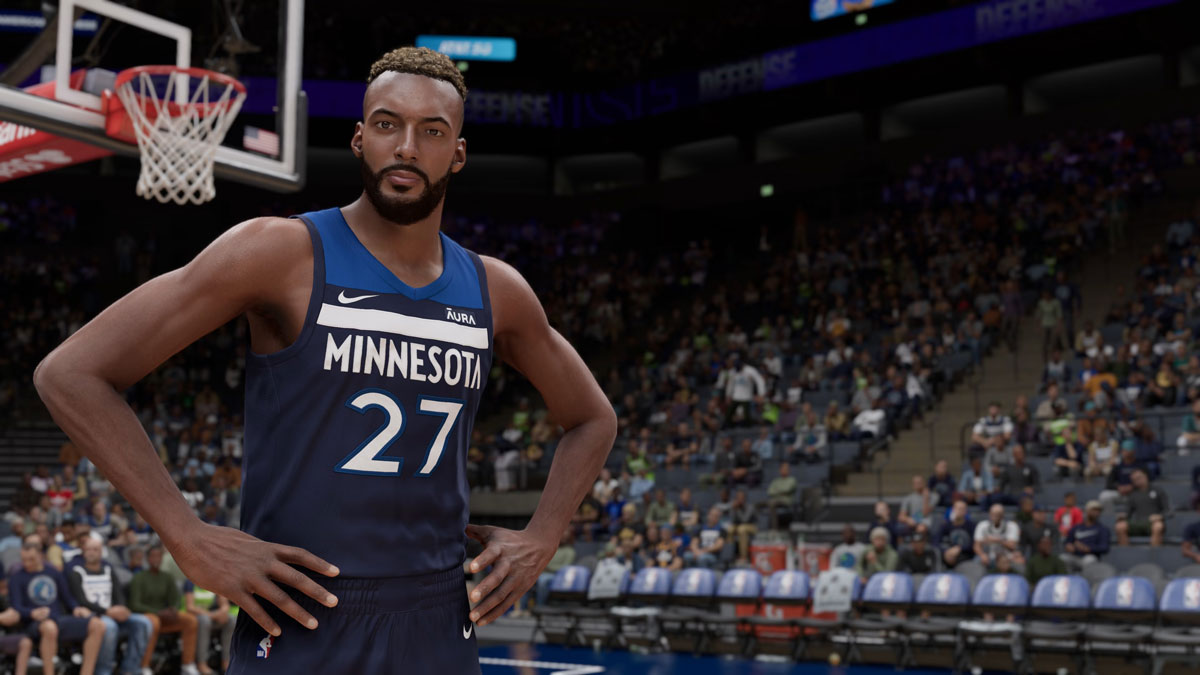 Getting back to the modern NBA, let's talk about Moments. With '23 NBA: Series 1 cards which represent the current rosters available in the Token Market, it will be easier than ever before to add the players needed to complete Moment agendas for rewards, XP, and special Moment Reward Players! Keep an eye out in-game as Moment Agendas and their rewards are added after big performances in the real NBA, and of course check our official Twitter account @NBA2K_MyTEAM for the latest drops.
For a more consistent release of Moment content, each week will bring a new Moments Rewind group to the Skill Challenges section. These Challenges will task you with completing lineup requirements and besting win conditions, with some Skill Challenge games ending as soon as you complete those win conditions. Look for this group each Wednesday for new rewards to improve your MyTEAM, and to fill out your Trophy Case collections.
How many collections have you completed in the Trophy Case? With 15 earned event cards for each NBA franchise, celebrating various moments and achievements for each team, each of these collections have a completion reward of a powerful Pink Diamond player. In Season 1, you were able to complete 5 collections total, which if they were from the same division, also provided the first Galaxy Opal player cards in NBA 2K23's MyTEAM!
In Season 2, everyone is going to have more options to complete their Trophy Case collections. In fact, over 10 more "Centerpiece" exchange cards will be made available for you to take to The Exchange to select which team's rare card you want to add to your Trophy Case. Yes, this means that by the end of Season 2, some truly elite members of the MyTEAM community will be playing with 99 overall Dark Matter Julius Erving or Tim Duncan! To get these cards, they will need to complete the 15 Trophy Case collections for the Eastern or Western Conference.
While the prospect of running into a Dark Matter online in MyTEAM is rightfully intimidating, know that adding all of these extra Centerpiece cards to MyTEAM will give everyone even more opportunities to complete the Trophy Case collections. Look for these additions throughout MyTEAM, including earning Centerpiece and other Trophy Case cards with your friends in Triple Threat Online: Co-Op!
To start Season 2, you can look forward to revamped themes for our Season cards. Season 2 Select cards will return, but rather than repeating Vol. 1, Vol. 2, & Vol. 3, each bi-weekly drop of player cards will be uniquely themed, and we're getting started with some Halloween-themed cards. Remember, these cards will leave the market in two weeks on November 4th, and all of these collections will once again have completion rewards for new reward players.
One more thing, if you are holding onto any Prize Balls in your collection, be sure to use them and get them cracked open for their hidden rewards. When Halloween comes around, you'll want to have your basketball card slot open and ready.
THE W ONLINE*
The Las Vegas Aces were recently crowned as the victors of the 2022 WNBA Finals, but just because the WNBA season is over doesn't mean elite competition in The W lets up.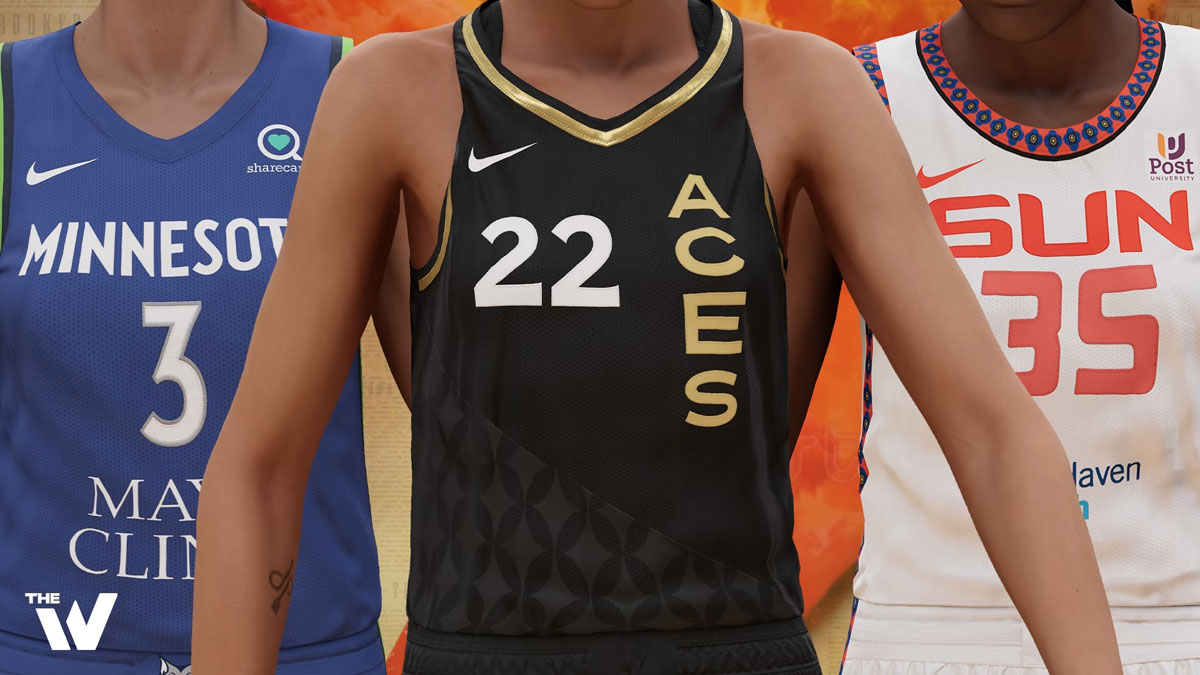 This year, we're rolling out 60 WNBA player jerseys in MyCAREER, and the Season 2 group features a pair of Aces stars. Headlined by championship duo Chelsea Gray and A'ja Wilson, we're releasing their jerseys in addition to Minnesota Lynx franchise players Sylvia Fowles and Ariel Powers, and Connecticut Sun standouts Jonquel Jones and Alyssa Thomas. Whether you're on New Gen or Current Gen, you can flaunt WNBA Jerseys around The City or aboard The G.O.A.T. Boat.
2K23 introduced a new format for challenges within The W, allowing you and fellow members in the community to work toward a common goal for six weeks. Season 2 continues that trend, but we're hitting the refresh button, giving you all-new challenges to complete and rewards to earn. Claim four tiers of rewards by competing online and earning XP.
Here are some of the standout Community rewards in The W for Season 2:
Team Resilience, Accelerator, Extender, and Helping Hands Boosts
Nneka Ogwumike Heroine Edition Jersey
Los Angeles Sparks Heroine Shorts
adidas N3XT L3V3L Futurenatural
Check out some of the weekly W Online rewards, too:
Rhyne Howard Jersey
Aces Logo Cards
Tamika Catchings Coach Card
2K Breakthrough Skin
Liberty Logo Cards
NBA 2K23 is keeping the intensity of the WNBA season alive with WNBA jerseys and plenty of rewards. Lace up your shoes and work alongside your fellow hoopers to complete Season 2's challenges and earn more swag!
*The W Online mode and related content are available on New Gen only.
2K BEATS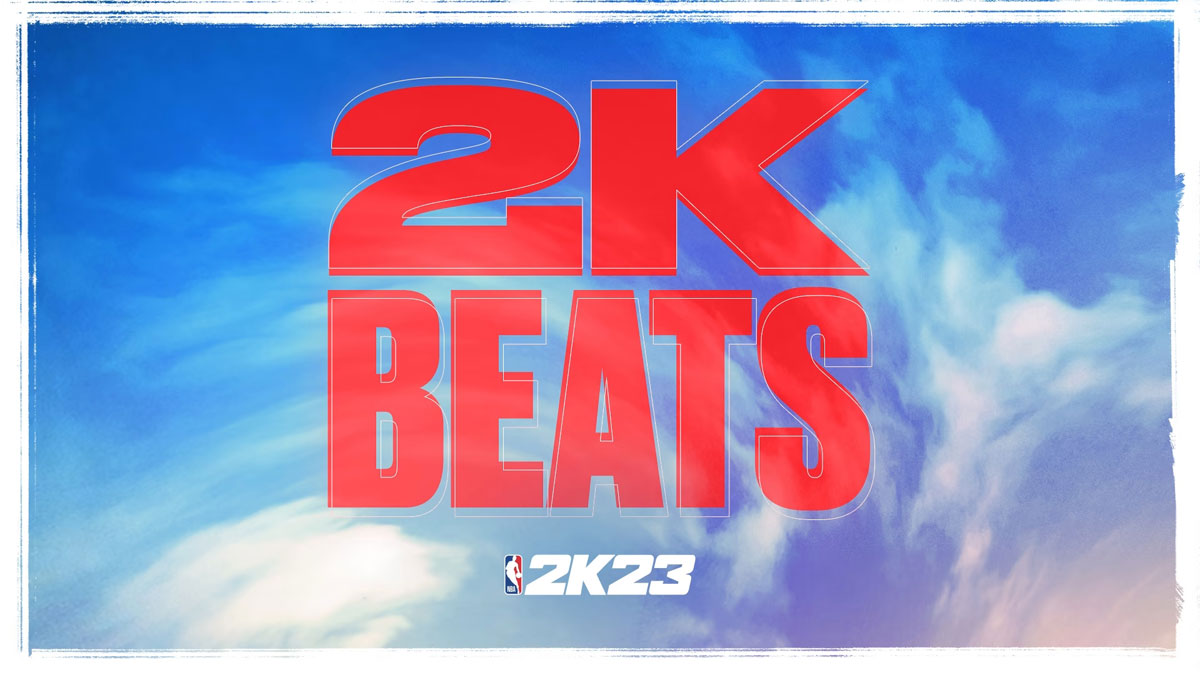 In addition to the Dreamville apparel you'll find in MyCAREER, we're introducing our first playlist from DREAMER cover star J.Cole, featuring 20 songs handpicked by the legend himself.
Here is J. Cole's curated list:
Adekunle Gold – Okay
Baby – What Happened To That Boy ft. Clipse
Benny The Butcher & J. Cole – Johnny P's Caddy
Conway the Machine – Stressed ft. Wallo267
Dele Sosimi Afrobeat Orchestra – Too Much Information – Laolu Remix (Edit)
Erykah Badu – Didn't Cha Know
Erykah Badu – Window Seat
Hot Boy$ – Respect My Mind
J. Cole – Lights Please
Juvenile – 400 Degreez
Lloyd – You ft. Lil Wayne
Nas – You're Da Man
Omarion – Touch
Outkast – A Life In The Day Of Benjamin Andre (Incomplete)
Outkast – Vibrate
Ransom & Rome Streets – Rooftop Sermons
Rich Boy – Let's Get This Paper
Rich Boy – Throw Some D's
Waka Flocka Flame – Grove St. Party ft. Kebo Gotti
Young Dro – Shoulder Lean ft. T.I.
Additionally, Season 2 will feature the exclusive debut of new songs by Dave East, A Boogie Wit Da Hoodie, and Connie Diiamond feat. Dame D.O.L.L.A. in-game ahead of their release on streaming platforms, as well as our first beat entry into the NBA 2K producer series by Grammy Award-winning producer, BoogzDaBeast.
CLOSING REMARKS
For the next six weeks, roam The City and the G.O.A.T. Boat in search of fierce competition and all-new rewards. Let J. Cole's tracklist be the soundtrack to your heroic tale, and rep his Dreamville brand with style. Don't forget to participate in our Halloween events, where you can earn rewards by Trick-or-Treating. With the 2022-2023 NBA regular season underway, October is sure to be an eventful month. We can't wait to see you blaze a trail in Season 2 of NBA 2K23.