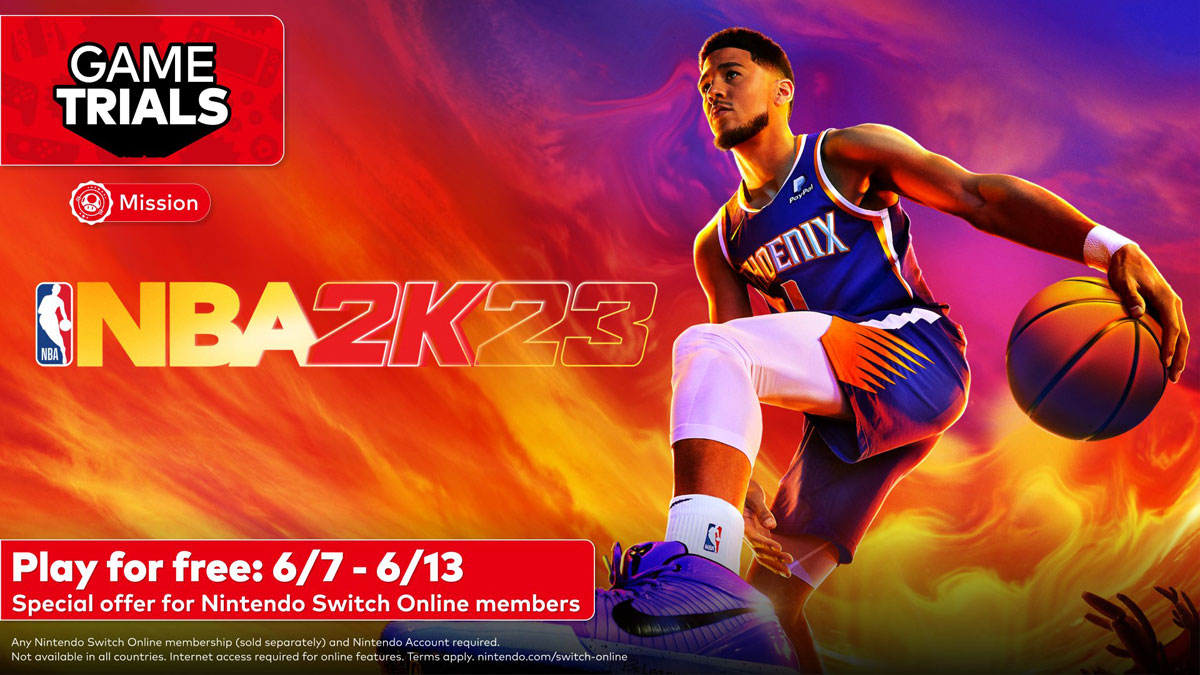 NBA 2K23 has been revealed as a free game trial for Nintendo Switch Online members. Nintendo Switch Online is a Nintendo subscription service that lets gamers play online, access classic games, and many more perks.
Nintendo Switch Online members can hit the virtual courts with NBA 2K23 for free from Wednesday, June 7 at 10 a.m. PT thru Tuesday, June 13 at 11.59 pm PT. If Switch gamers decide to buy the game during or after this game trial, they'll keep all saved data, so they won't have to worry about losing their game progress.
NBA 2K23 FEATURES
ANSWER THE CALL
Rise to the occasion and realize your full potential in NBA 2K23. Prove yourself against the best players in the world and showcase your talent in MyCAREER. Pair today's All-Stars with timeless legends in MyTEAM. Build a dynasty of your own in MyGM or take the NBA in a new direction with MyLEAGUE. Take on NBA or WNBA teams in PLAY NOW and experience true-to-life gameplay. How will you Answer the Call?
AN EPIC VOYAGE AWAITS
Embark on a swashbuckling basketball journey aboard a spacious cruiseliner equipped with pristine courts, scenic views, and a boatload of rewards for you and your MyPLAYER to enjoy. Plus, there's even more to explore during shore excursions.
JORDAN CHALLENGE RETURNS
Step back in time with era-specific visuals that captured Michael Jordan's ascent from collegiate sensation to global icon with immersive Jordan Challenges chronicling his career-defining dominance. Lace up his shoes to recreate his otherworldly stat lines and iconic last shots, while listening to first-hand accounts from those who witnessed his maturation from budding star to basketball legend.
BUILD YOUR SQUAD
Ball without limits as you collect and assemble a bevy of legendary talent from any era in MyTEAM. Dominate the hardwood each Season, and bring your vision to life with a broad set of customization tools to create the perfect look for your perfect starting five.