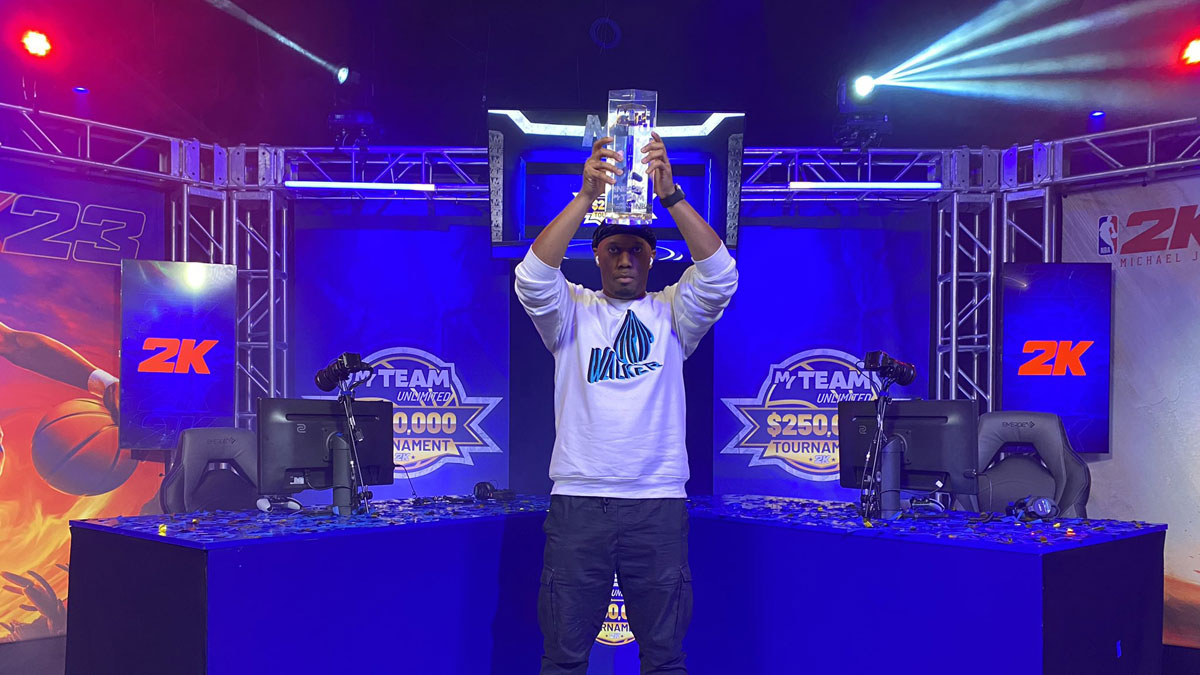 The annual NBA 2K23 MyTEAM $250,000 Unlimited Tournament took place today, comprised of the best players in MyTEAM this year. After the competitors made their way through four pre-qualifying Game Days and a 32-player head-to-head single elimination qualifier tournament (one for last-gen and one for new-gen), the final four MyTEAM players remained.
The gameplay format for the Championship was a 'best of 3' series with 5 minute quarters. In the finals, KINGHAVOC250 defeated CHURCHILLDOWNS for the new-gen championship and AYELOKII_ defeated KASH MONEY J for the last-gen championship. Outlasting everyone else in their platform's respective tourney, each winner took home $200,000 each and bragging rights. The runner-ups didn't leave empty handed, each taking home $50,000.
3 Locker Codes were also revealed during the broadcast. You can check all NBA 2K23 Locker Codes here.
NBA 2K23 Xbox One/PS4 Tournament Bracket
PLAYOFF BRACKET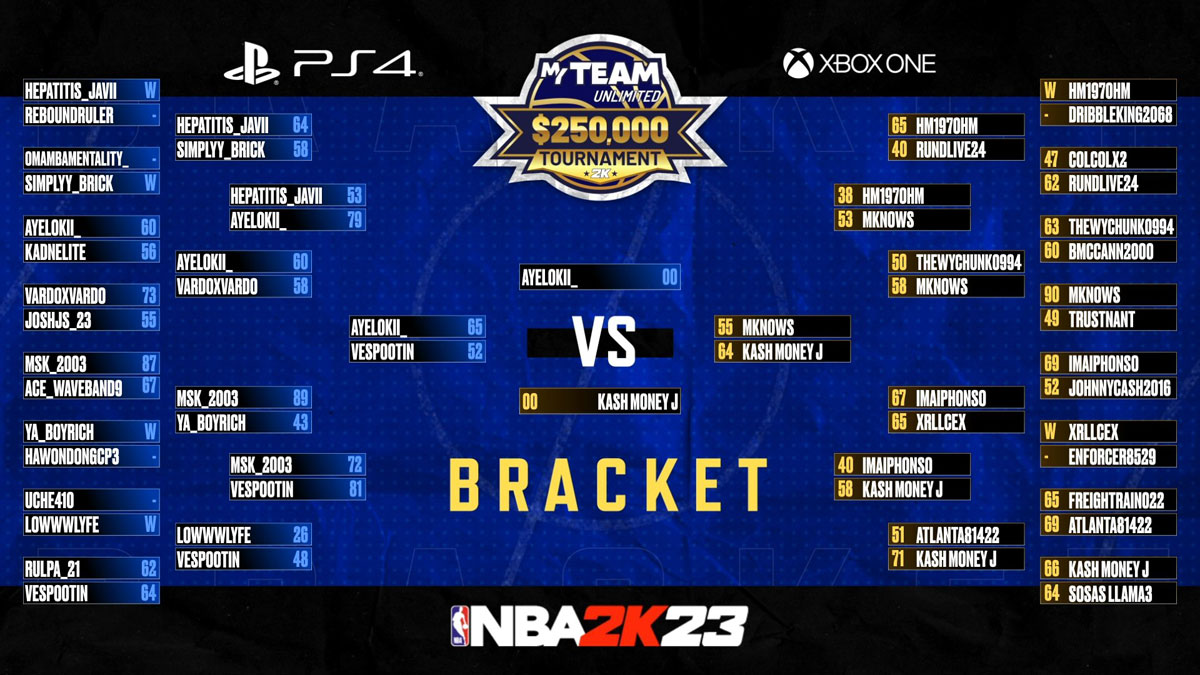 NBA 2K23 Xbox Series X/S / PS5 Tournament Bracket

Watch the NBA 2K23 Video Replay
You can watch the replay of all the action here or on the NBA 2K Twitch channel.