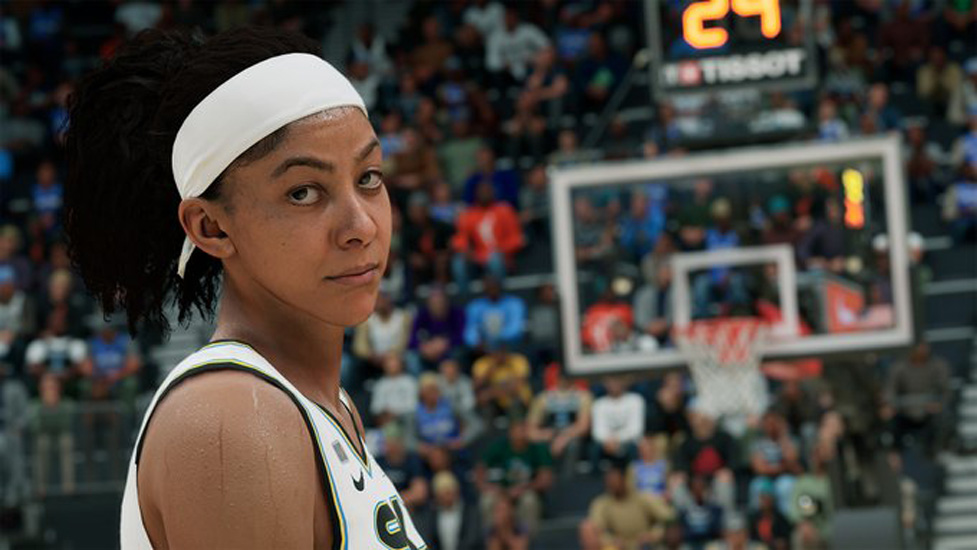 Not only will Candace Parker be the first woman to appear on an NBA 2K cover, but her commentary will also be featured in the game as well.
"To be on the cover of 2K as an athlete is great, but to be commentating on the game as well is super important. You need to hear female voices in sports just as much as you need to hear men", the legendary WNBA player said in a recent interview with GQ magazine.
About being selected for as one of the NBA 2K22 Cover Athletes: "It means a lot", "Growing up, I was always trying to do what my brothers did. So, I grew up on the sticks: playing FIFA, NBA Jam, NBA Street, I was playing everything. I remember when Anthony, my brother, got drafted in 1997 and the video game came out and I remember seeing his character and how excited we got. The kid in me is really excited. You grow up wanting to be on or in a video game, wanting to have a shoe, wanting to drink Gatorade, wanting to have a commercial. Sometimes you really got to take it in and really reflect about it."
Parker also can be seen on "NBA on TNT Tuesday Night" with Dwyane Wade, Shaquille O'Neal and other basketball legends.
NBA 2K22 launches for current and next-gen platforms on September 10 of this year. Check out the NBA 2K22 News Tracker for all the latest news and info leading up to the release date.