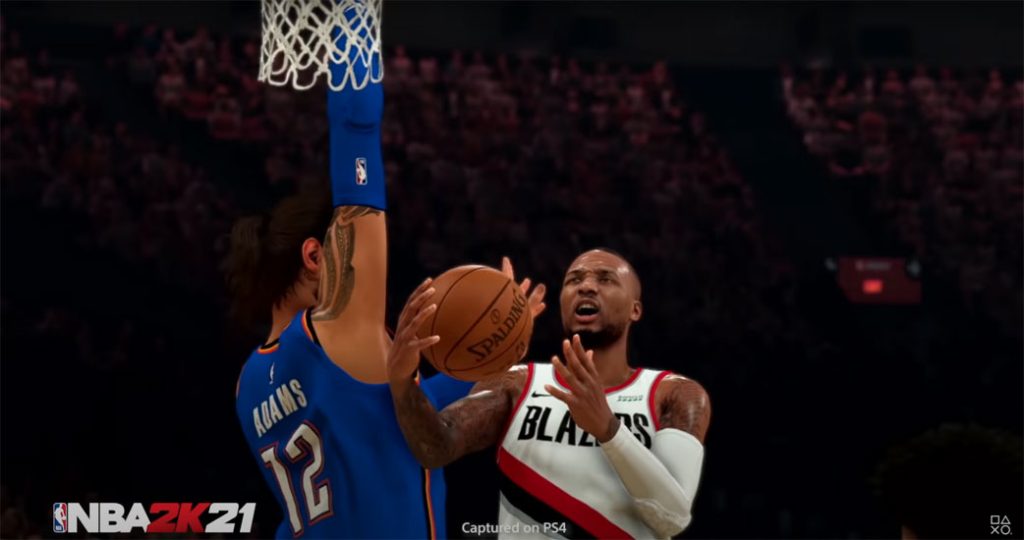 A 5 second clip of NBA 2K21 was revealed by Playstation today, which features current-gen gameplay of NBA 2K21 cover athletes, Damian Lillard and Zion Williamson.
The quick snippet shows a layup and celebration by Lillard, as well as a throwdown dunk plus a celebration by Zion Williamson. Williamson will have his own selectable dunk package in the game.
Here's the full PS4 video:
It appears that from the clip, as expected, the graphics did not receive a huge boost for current-gen. 2K has clearly been gearing up for next-gen – which has amazing graphics and "intends to set the high water mark of graphics and animation quality".
For all NBA 2K21 news, info, features and more, check out the NBA 2K21 News Tracker.