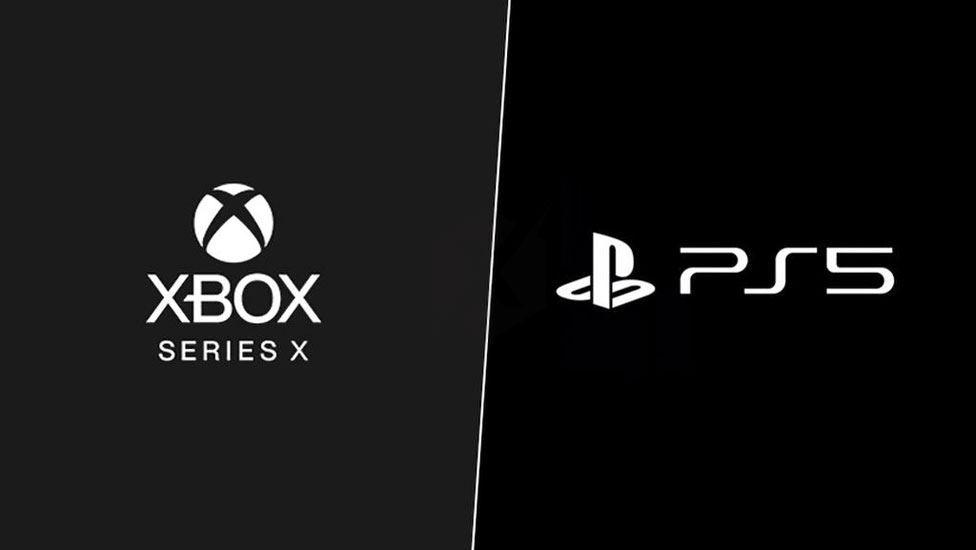 With Xbox Series X and PS5 dropping Holiday season 2020, and NBA 2K21 expected to be a launch title, we go over how next-gen consoles will impact and elevate the NBA 2K series. According to NBA 2K Gameplay Directer, Mike Wang, NBA 2K's current tech can already outstrip the capabilities of the PS4 and Xbox One. This is exciting news for NBA 2K fans and the potential for NBA 2K21 and beyond – it means there's still much more 2K has in the bag that can be added to the game, and that the next-gen consoles by all measures, will be able to accommodate it.
(NBA 2K21 Teaser Trailer & Amazing Graphics)
Read on to learn how the powerful next-gen consoles will impact features and components for the NBA 2K series:
First off, here are the Xbox One X and PS5 specs that have been confirmed so far:
[table "" not found /]
What this means for NBA 2K21:
IMPROVED GRAPHICS & PRESENTATION
The most noticeable difference we will see out of the gate is the dramatic improvement in graphics. According to Microsoft, the more powerful GPU will result in "higher frame rates, larger and more sophisticated game worlds, and an immersive experience unlike anything seen in console gaming".
Both the Xbox Series X and Playstation 5 will be equipped with 8K support and Ray Tracing technology, which is a rendering technique for generating an image by tracing the path of light as pixels in an image plane and simulating the effects of its encounters with virtual objects. It's "a first for console gaming. This means true-to-life lighting, accurate reflections and realistic acoustics in real time as you explore the game world."
What does this means for NBA 2K21 and beyond? We're going to see amazing visual improvements in every aspect of the game. Detailed textures with dynamic lighting, ultra-realistic player models, player shadows, court lighting, crowds and crowd reactions, which will take the game's aesthetics to a new level.
With the boost in graphics and resolution, details will be magnified and will make it easier to pick up on some of the distinct nuances of NBA players seen throughout a game. Something like Steph Curry chewing on his mouth piece, the variety of unique facial expressions players make, and the list goes on.
NBA 2K's audio presentation will also get a boost with the addition of 3D Audio, which gives player's a dynamic, real-time, location-sourced acoustic experience. From signature crowd chants, to the PA, to player's yelling out instructions on the court, the difference will be heard.
Also what this means for game modes like MyCAREER, is to expect to see a significant boost in graphics for a more intricately detailed 'Neighborhood' experience, cut scene increased visual quality for the story mode, and other improvements.
IMPROVED GAMEPLAY, PHYSICS, AND ANIMATIONS
NBA 2K gameplay will definitely be positively affected by the move to the next-gen consoles. In the interview we mentioned before, Wang said "For me, the nut that needs to be cracked is things like improved physics, faster hardware that can run some heavy computations that we're trying to do. That's gonna affect a lot of things: improved physics models, improved foot planting. Some of the tech we run is pretty expensive, and to run it, sometimes we have to dial it back," he says. "For example, how often we change animations or things like that. So I'm excited to see what more powerful hardware can do in speeding those things up so we can push more content and do it faster."
So expect to see more realistic basketball physics, better foot planting, more fluid and seamless animations, as well as increasing the quantity of animations, thanks to the hardware upgrade of next-gen consoles.
IMPROVED A.I.
Wang also talked about how hardware capacity allows for AI improvements: "Our AI producers spend a lot of time talking to scouts and coaches to understand the systems they're running. The hardware is able to process those decisions for every frame of every game for 10 players at a time, which was something we couldn't do before," he explains. "We're in our third year of the adaptive coaching engine, and while there have been some growing pains, It's grown leaps and bounds. It's gotten to the point where just understanding some of the sets that are being run is a big advantage because you know what they run in real life."
We should see the most sophisticated AI to date, in the effort to replicate real NBA coaches and team strategy on and off the court, the ability to adapt to a human opponent in greater detail, and many more improvements. It's not the same as playing vs a human opponent, but it should come close as those lines are blurred by a powerful artificial intelligence. Expect Wang and the 2K devs to push the AI capacities as far as possible with the next-gen consoles, where the CPU isn't winning due to 'cheese', but because it's constantly adapting to and outsmarting the opponent.
LESS WAITING
The omission of loading screens means 2K ballers will be able to get into the action right away, without the need to wait. More gaming, less waiting.
LESS INPUT LAG
In a game as quick as (virtual) basketball, milliseconds of delay caused by input lag could mean the difference between mistiming your jump shot, an open shot turning into a contested shot, a late rotation, as well as affecting the overall responsiveness of the controls. Due to the inclusion of ALMM and VRR, input lag should be noticeably improved for next-gen consoles. From Xbox: "Auto Low Latency Mode (ALLM) allows Xbox One and Xbox Series X to automatically set the connected display to its lowest latency mode. Variable Refresh Rate (VRR) synchronizes the display's refresh rate to the game's frame rate, maintaining smooth visuals without tearing. Ensuring minimal lag and the most responsive gaming experience."
MISC.
There will obviously be a multitude of other miscellaneous back-end improvements and capabilities that the addition of new hardware will allow 2K devs to implement into the game as well, as well as improve the efficiency and overall experience for the NBA 2K baller. No word at this early stage if NBA 2K21 will be cross-platform or not.
This is just the beginning, but by all accounts, next-gen NBA 2K21 should be on another level with the next-gen consoles coming Holiday 2020.
For All NBA 2K21 news, be sure to check the NBA 2K21 Ultimate News Tracker!