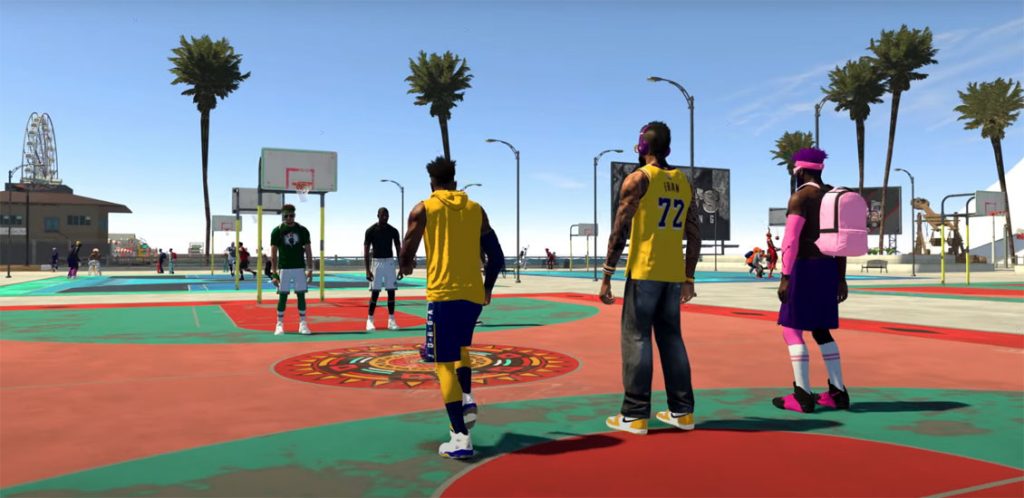 First-look at NBA 2K21 Current-Gen gameplay was revealed today, featuring new details about the upcoming game, including a new-look 'Neighborhood'.
(Also See: NBA 2K21 Neighborhood Guide: Complete 2K Beach Walkthrough)
(Updated 8/28/20)
"NEIGHBORHOOD" HAS A NEW LOOK – "2K BEACH"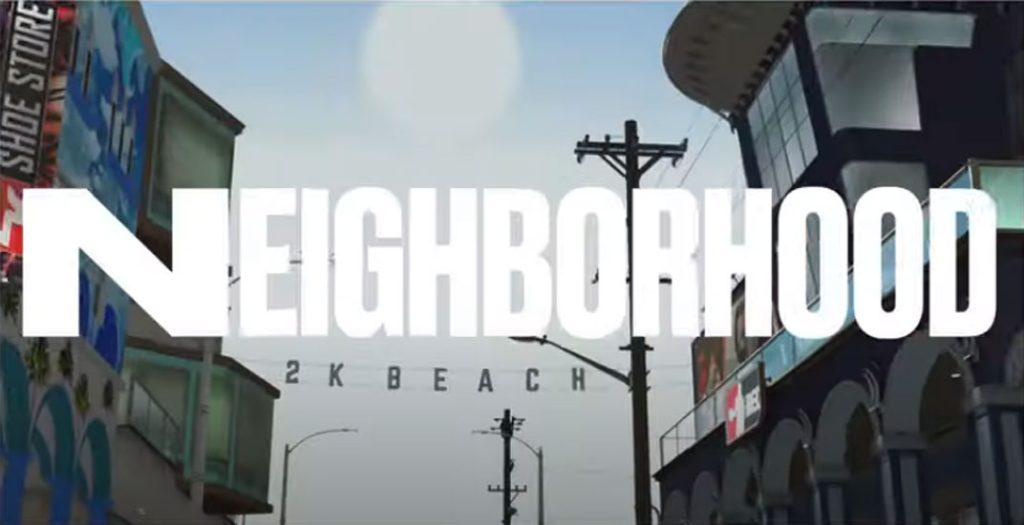 "2K Beach" will be the new-look Neighborhood, which appears to include all the same elements from previous Neighborhoods. The Rec and 2K Shoes entrances can be seen in the screenshot, which suggests the same features will be back for NBA 2K21 Current-Gen.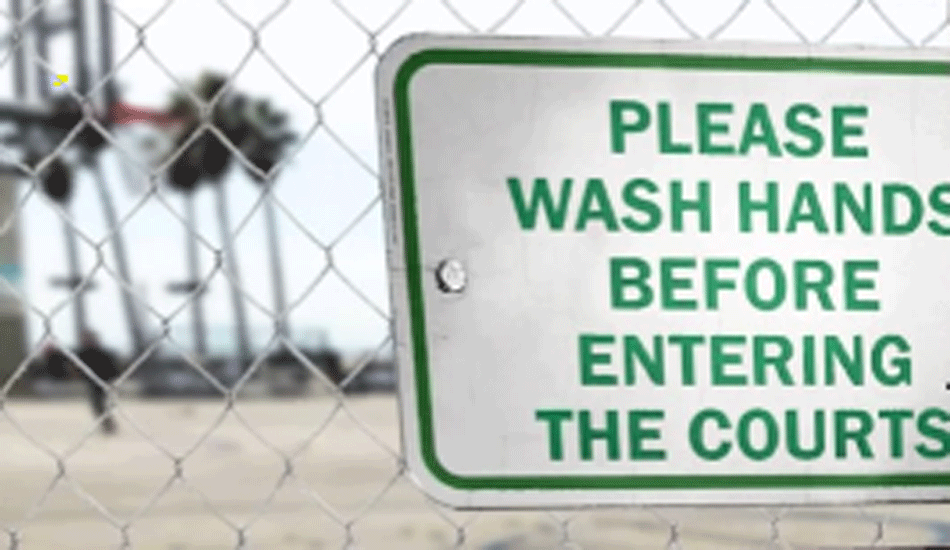 Today, 2K included this image in the actual NBA 2K20 Neighorhood, possibly teasing at the notorious Venice Beach basketball court and environment being included in NBA 2K21's new Neighborhood. This possibility becomes even more likely given that 2K's NBA 2KTV host Chris Manning, a.k.a. "LD2K", didn't dispute this possibility.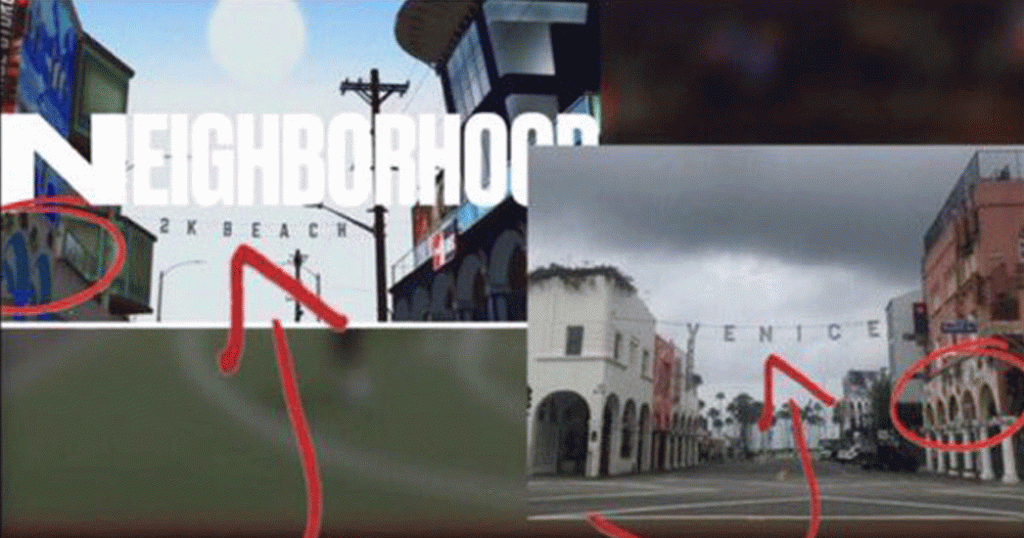 The NBA 2K21 Neighborhood official trailer dropped today from 2K. Check it out!
The 2K Beach trailer revealed numerous features about the new Neighborhood. Most features make their return to the Neighborhood for 2K21. Here are the confirmed Features (so far) in 2K Beach / Neighborhood:
Courts / Modes
 5v5 Pro-Am
The Rec
2v2 courts
3v3 Pro-Am
3v3 courts
Ante Up
The Cages
Shops & Facilities
NBA Store
Swag's
2K Shoe Store
Wheels Bike & Skate Shop
Doc's Barber Shop
Gatorade Training Facility
Jeff's 2K Arcade (renamed from 2K Zone in 2K18)
Buy Boosts Kiosk
MyTEAM Promo
VC Sports Management
Events
Basketball Godz
Court Conqueror
Gold Rush
Misc.
Kobe Bryant Tribute
Mascots
Progressive Time (Night & Day)
Legend Billboard
NCAA BASKETBALL WILL BE APART OF MyCAREER STORYLINE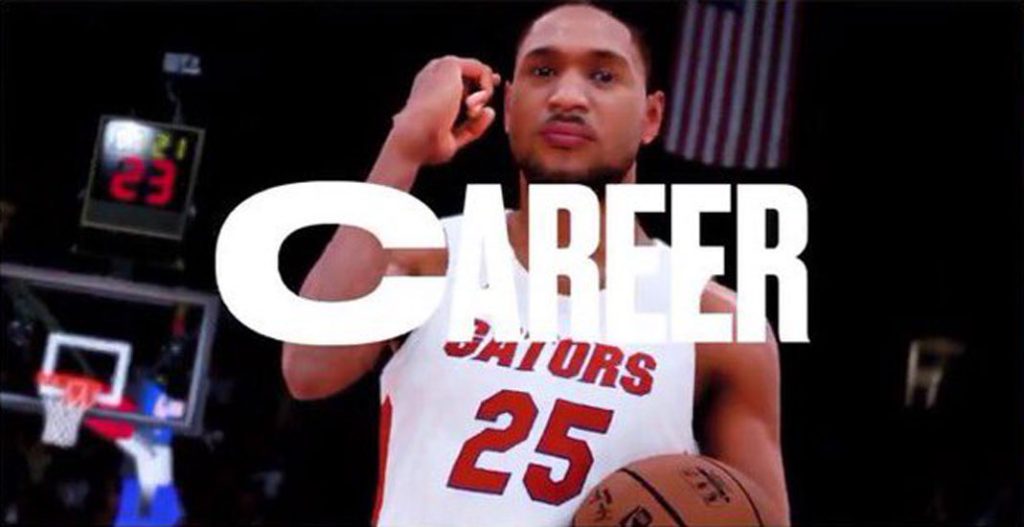 Images of the Florida Gators and UCLA Bruins were seen from the 2K21 trailer, suggesting NCAA Basketball or NCAAB teams will be a part of the MyCAREER experience. Michigan State, UConn, Oklahoma, Texas Tech, Villanova, Syracuse, UCLA, Gonzaga, and Florida are the universities in NBA 2K21. You'll be able to progress from High School to College to the Pros in MyCAREER.
NBA 2K21 MyCAREER BLOG
The path to basketball superstardom is a dream for many and achieved by few in real life, but in NBA 2K21 you'll have that opportunity as you carve your own path in MyCAREER! Always a highlight for millions of players around the world each year, MyCAREER offers a personal, cinematic basketball experience where you'll build your custom MyPLAYER and take them to the heights of their career on and off the court.
As previously shared, the next-gen version of NBA 2K21 is built from the ground up for the PlayStation 5 and the Xbox Series X. We'll be sharing much more about the next-gen version of NBA 2K21 soon enough; today we'll be going over everything that's new in the current-gen version which launches on September 4. 
Experience Junior's Journey
In NBA 2K21, this year's narrative, The Long Shadow, tells the story of Junior – the son of a beloved baller who faces the challenges of trying to make it to the NBA, balancing legacy while carving his own path through high school to college. Making this journey more authentic to real life, NBA 2K21 will feature 10 officially licensed college programs to choose from in the story: Michigan State, UConn, Florida, Gonzaga, Syracuse, Texas Tech, Oklahoma, UCLA, Villanova University and West Virginia.
Of course, just making it to the draft doesn't mean the end of the journey – it's just the beginning! You'll have to choose the right representation, manage team interviews, perform well at the NBA Combine and improve your Draft stock to land yourself in the best position for success.
Also, it wouldn't be MyCAREER without some familiar famous faces. In NBA 2K21, you'll see Jesse Williams (Grey's Anatomy), Michael K. Williams (The Wire, Boardwalk Empire), Djimon Hounsou (Blood Diamond, Guardians of the Galaxy), Mireille Enos (The Killing, World War Z) and cover athletes Damian Lillard and Zion Williamson and more bring Junior's story to life in a dramatic and cinematic way.
Soak Up the Sun at 2K Beach
The Neighborhood is THE place ballers can live out their virtual day-to-day lives, where hoops culture comes to life on every corner. Whether you want to compete in 3v3 streetball runs, play for bigger stakes in 5v5 ProAM games or simply show off the drip with all the latest clothes, shoes and more – there's plenty of things to do and plenty of ways to express yourself in NBA 2K21.
Some eagle-eyed fans may have spotted a new locale from our Everything is Game trailer; it's official – welcome to 2K Beach! Soak up the sun and escape to the ocean in a beautiful new setting, surrounded by modern facilities that house SWAG's, The REC, NBA Store and more. NBA 2K21 will continue to host plenty of events at 2K Beach, providing even more reasons to come back all year long.
Much, Much More!
A lot of players will spend the entirety of their NBA 2K21 experience in MyCAREER and balling out at the new 2K Beach location for the Neighborhood, but there's plenty more things to do in the game this year!
WNBA – The WNBA returns in NBA 2K21 with Play Now and Season Modes, featuring all 12 teams in the league. Experience WNBA basketball built exclusively around the women's game!
MyGM/MyLEAGUE – Sit in the boss' chair, and make decisions that matter not only to your player or team – but to the entire franchise and league. From drafting impact rookies to trading players to relocating your team, every move, big or small, counts towards the long-term success – or failure – of your basketball franchise.
PLAY NOW – Jump into a no-frills basketball game, where you can get a quick match together against a friend or AI and play 4 quarters of intense NBA 2K Pick your favorite team – or a Classic or All-Time team – and run the offense with genre-defining controls and customization. This is NBA action at its most authentic.
THE SHOT METER HAS BEEN TWEAKED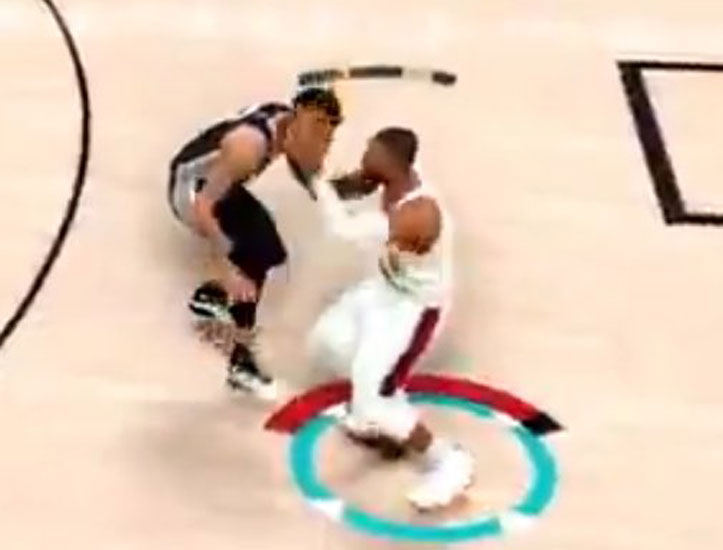 The top shot meter looks to be tweaked, with more moving parts and pin points to time your shot.  Gameplay Director Mike Wang also confirmed in a recent tweet that, like in NBA 2K20, turning the Shot Meter to off (in Settings) will give a boost to your shooting for NBA 2K21.
Check out the infographic below, courtesy of @Toasted_6.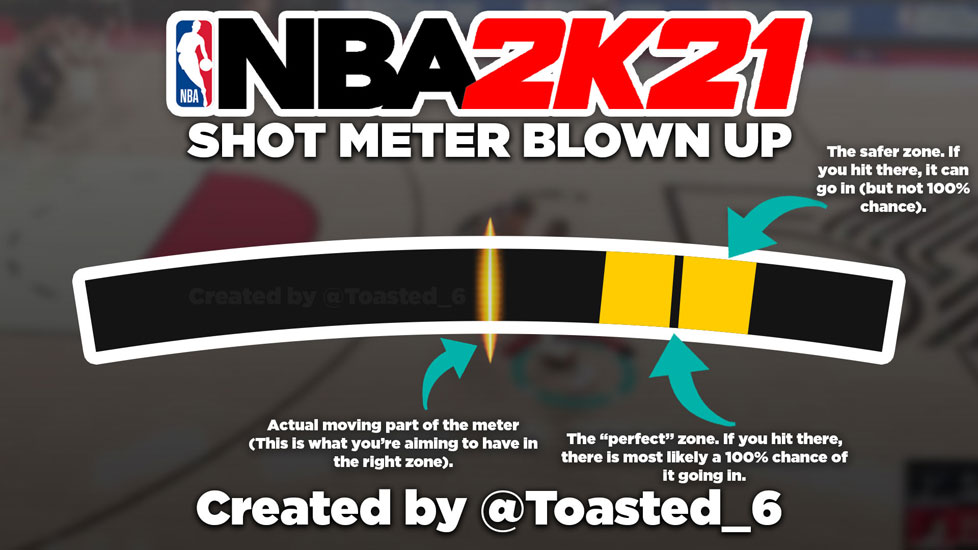 Check out the official press release by 2K:
SEE WHY EVERYTHING IS GAME IN THE NEW NBA 2K21 GAMEPLAY TRAILER
First look at NBA 2K21 Running on Current-Gen Platforms
Lights turned off. Arenas went quiet. But the game never stopped. 2K today debuted a brand-new, lights-out gameplay trailer for NBA 2K21 on current-gen consoles, featuring clips of many of the league's brightest stars executing buzzer beaters, high-flying dunks, blocks and more.
With extensive improvements across the board and deep, varied game modes, NBA 2K21 offers one-of-a-kind immersion into all facets of NBA basketball and culture – where Everything is Game.
The September 4 launch for NBA 2K21 on current-gen is fast approaching and today's trailer is just the first of many gameplay-related announcements that will be rolling out through the upcoming weeks. Expect to see new information on gameplay, MyTEAM, MyCAREER and more in the coming weeks.
For more information on NBA 2K21, please visit www.nba.2k.com, become a fan on Facebook, follow on Twitter, Instagram, Tiktok, or subscribe on YouTube.
Visual Concepts is a 2K studio. 2K is a wholly owned publishing label of Take-Two Interactive Software, Inc. (NASDAQ: TTWO).
For all NBA 2K21 news, info, features and more, check out the NBA 2K21 News Tracker.
Pre-order NBA 2K21 here.