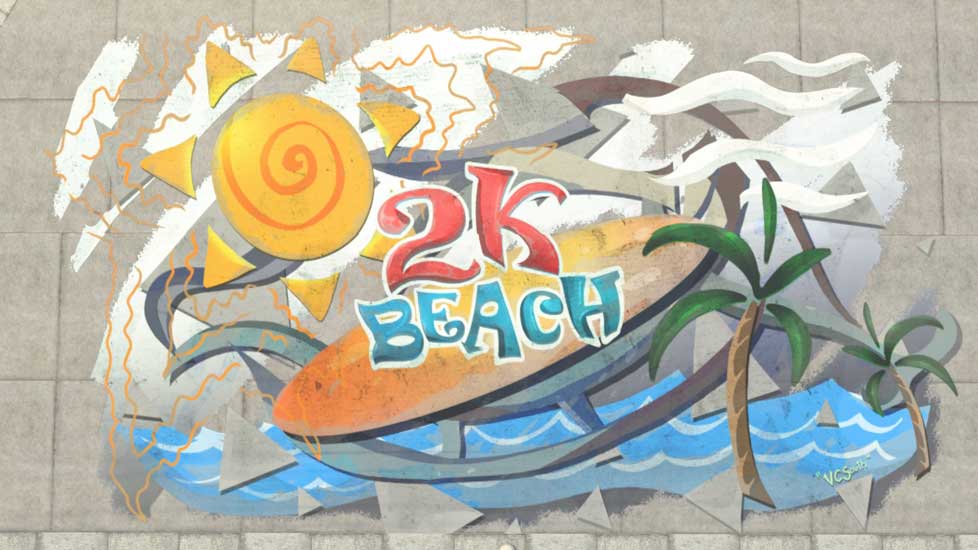 NBA 2K21 Neighborhood Guide: Complete 2K Beach Walkthrough
NBA 2K21 offers fans a breath of fresh air with a new place to play. That's right 2K fans it's time to rejoice, for the first time two years we won't be playing our games in the "Neighborhood". In this iteration of 2K, we will be able to take our talents to the newly formed "2K Beach". Although the 2K Beach is a new place to play, some features from 2K20 have made a return. This article will serve as your guide for everything you need to know in NBA 2k21.
The Beach House (MyCOURT)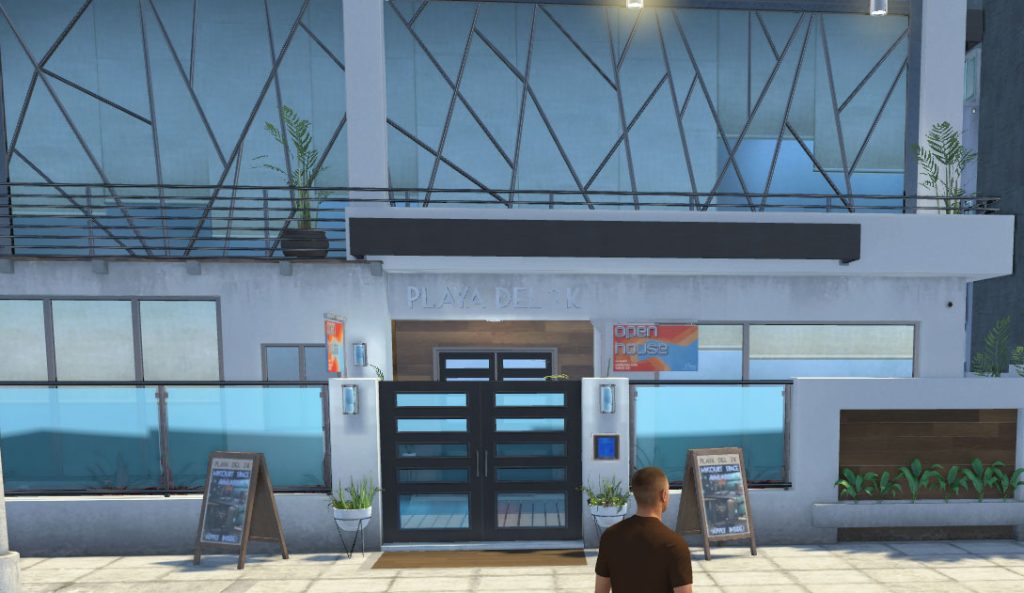 This year in NBA 2K21 we won't be returning to our high rise overlooking the neighborhood, this year 2K has changed the game by giving us a brand new beach house. The beach house is located to the left of your initial spawn point in the Neighborhood. The MyCOURT this year is like ones we have seen in previous years and will serve as a place where we can practice our jump shots or getting the hang of new dribble combos. The MyCOURT also allows us to play against AI opponents or against friends and rivals in various modes including fun mini-games like King of The Court and Horse.
Pro Tip: The MyCOURT is a great place to see who the best is among your friends, so get out there and 1v1.
2K Beach and The Cages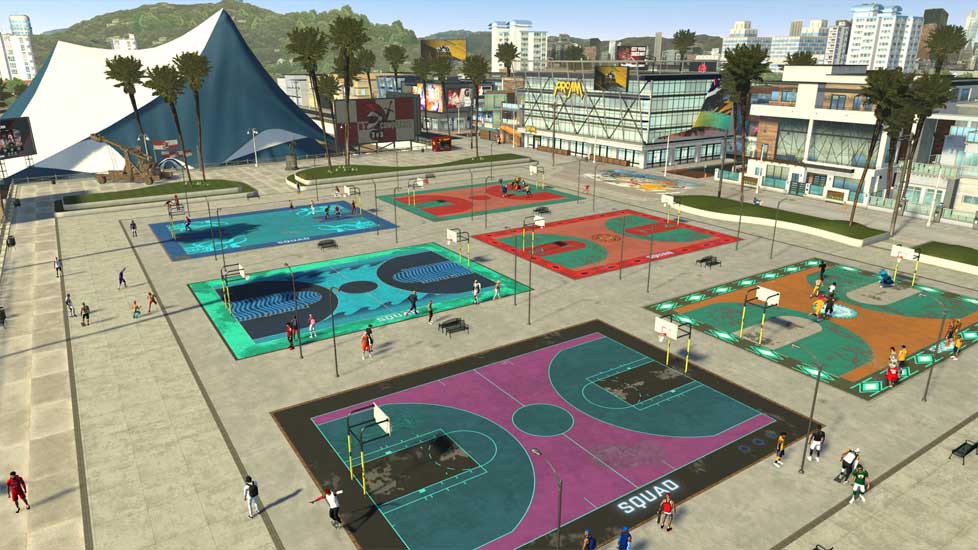 NBA 2K21 offers a new layout to the Neighborhood, one we haven't seen yet. This year in 2K, you spawn just outside the courts, the layout of the courts is much different than NBA 2K19 and NBA 2K20. 2K Beach features six 3v3 courts all within close proximity to each other. The 2v2 courts also make a return to NBA 2K21, and this year they are a bit of a walk from your initial spawn point. That's right, instead of being in the center of the neighborhood, the 2v2 courts are to the far left of all 3v3 courts. The backdrop of the courts is also much different from past NBA 2K products, as the backdrop for this year's neighborhood features stunning views of the coast and the bright lights of the nearby pier. If you played NBA 2K16 you might feel a bit of nostalgia. If you go further left of the 2v2 courts, you will find yourself at the Cages. The Cages is the place you go when you want to get sky-high and dunk on your opponents. Gameplay in the cages features a smaller court and encourages hard fouls, the trampolines on the court allow for highflying jams and jaw-dropping posters.
Pro Tip: Before running it up in the brand new 2K beach it might be wise to grind your badges in MyCAREER, so you don't end up shooting 15% on three-point field goals.
The Pro-AM Arena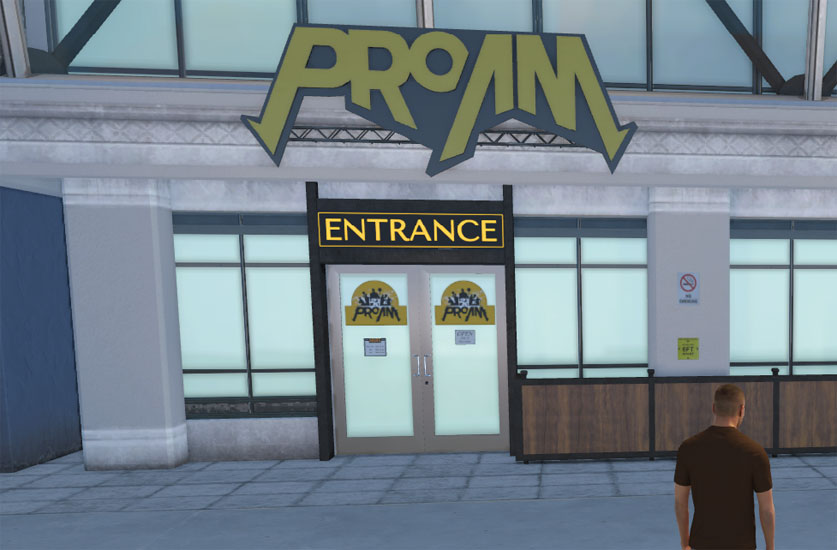 Just to the right of all the courts and your initial spawn, you will find the Pro-Am team arena. In order to enter the arena, you must join a team, and this is the place where you and your squad will go head to head in a regulation basketball game to see if you have what takes to be the best team in NBA 2K21. Just like last year in the Pro-Am, you will be able to choose if you want to play 3v3 Pro-Am which is like park gameplay with higher sliders, or Pro-Am 5v5 which is gameplay similar to regulation basketball. In the Pro-Am you will be able to create your team's logo and jerseys and begin your journey to become a dynasty.
Pro Tip: In order to be successful in Pro-Am find a group of friends that you have chemistry playing 2K with, people who know your tendencies, and your playstyle. Lastly, the easiest way to find yourself being successful in the Pro-Am is if you have a build that can space the floor and shoot 3s, while also being able to hold your own on defense.
Swag's (Player Apparel)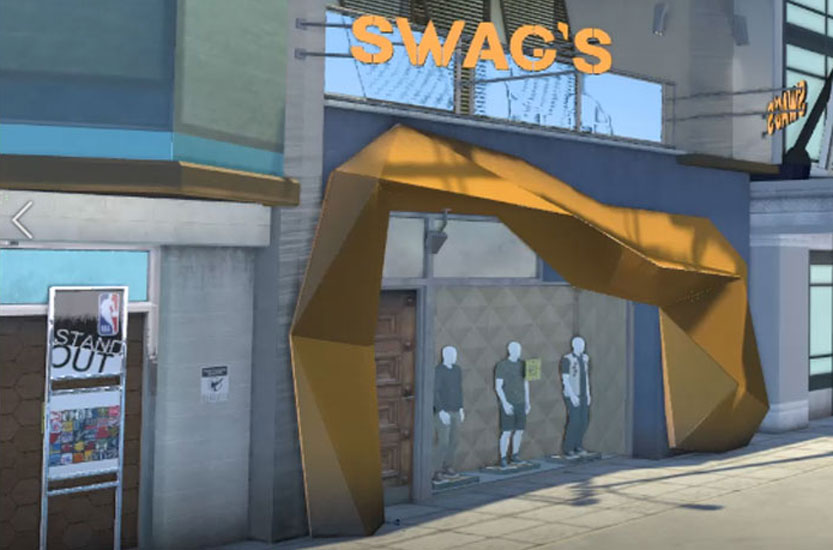 Swag's is making its return to the Neighborhood for its third year in a row. If you want to ditch the brown shirt and the grey sweatpants, Swag's is the place to go. Located directly next store to the Pro-Am arena, you can purchase all your apparel needs, including shirts, hoodies, pants, sweats, on-court accessories, backpacks, and more. As you rep up in NBA 2K21, you can purchase jewelry, suits, and even mascots. Every week in Swag's there is a featured designer collection put into the store to make sure you dress the best on the court.
Pro Tip: If want to be a meta guard this year, you must purchase the BAPE gloves, as they give you a +10 shooting boost. (Joke)
NBA Store (Player Apparel)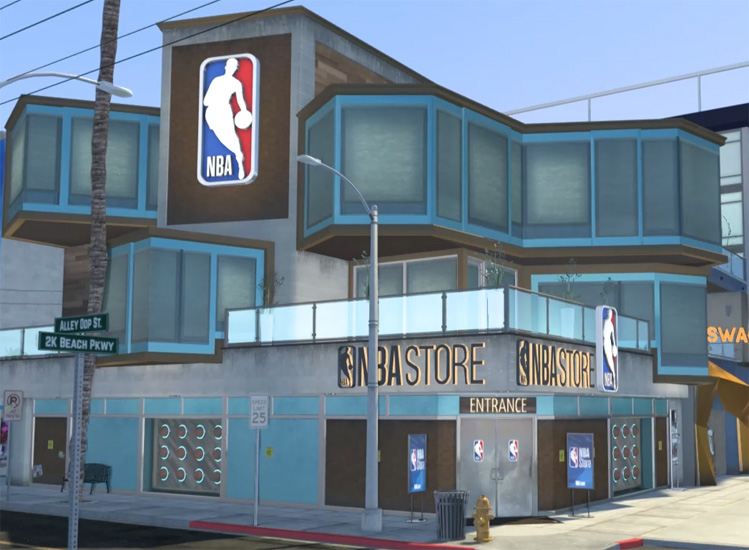 If you want to rep your favorite team's gear in the neighborhood, or put on your favorite player's jersey while streaking it up, the NBA store has you covered. Located right next to Swag's the NBA store features a catalog of items including jerseys, hoodies, pants, and shorts in your team's favorite colors.
These include:
Hardwood Classic Jerseys
Current NBA Home and Away jerseys
NBA pants and shorts
NBA shirts and hoodies
Mitchell & Ness items
NBA 2K League apparel
New Era Caps
Tissot Watches
Beats Headphones `
The Boost Stand
Right across from both Swag's and the NBA Store is the boost bar where you can improve your game for a set amount of time by purchasing boosts.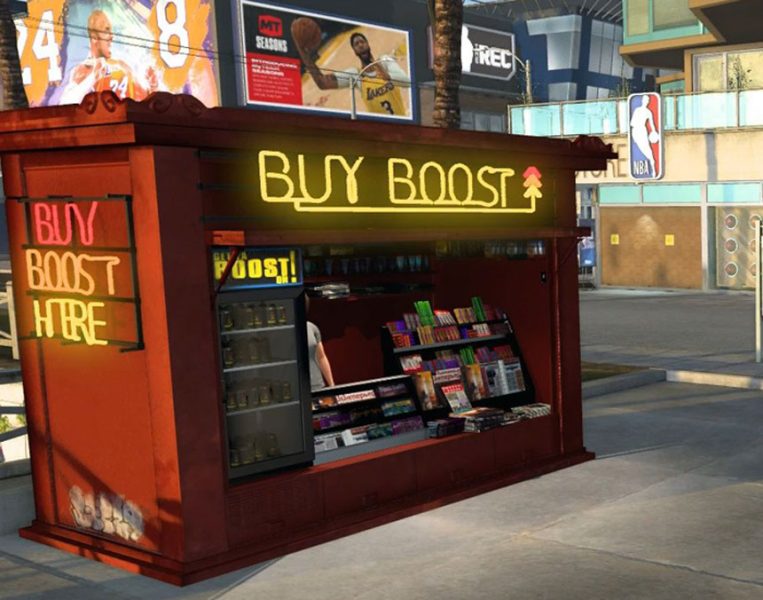 These boosts include:
Shooting
Layups/Dunks
Steals
Blocks
Rebounding
Ball Handling/Passing
The boosts are able to be purchased as singles for 200 VC or in a pack 10 for 1,500 VC.
Pro Tip: This year in 2K if you have a low 3pt rating I recommend buying a couple of shooting boosts as it will open up your green window, allowing you to time your jump shot with ease.
The Rec Center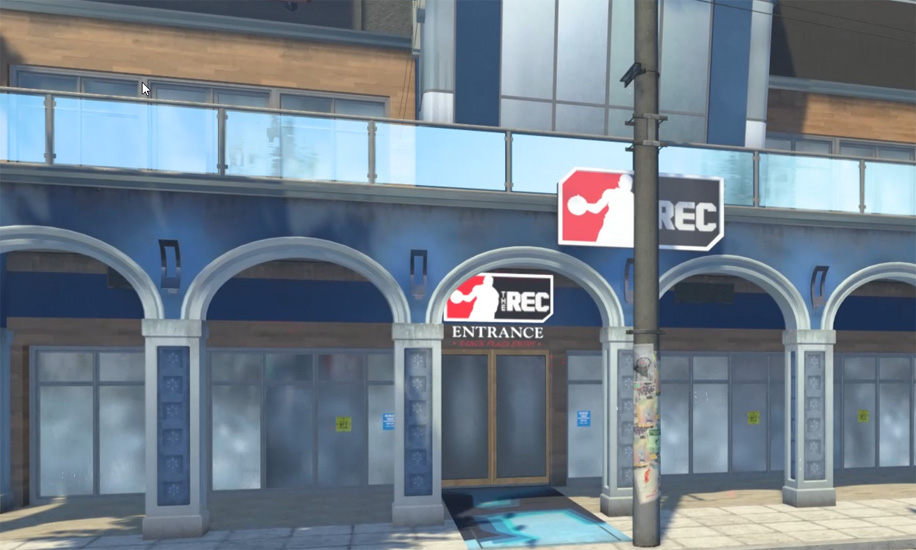 The Rec Center located just around the corner from the main street in the neighborhood, it's the place for finding pickup 5v5 games. As you walk in it will match you up with four other teammates and you will face another team of five.
2K Shoe Store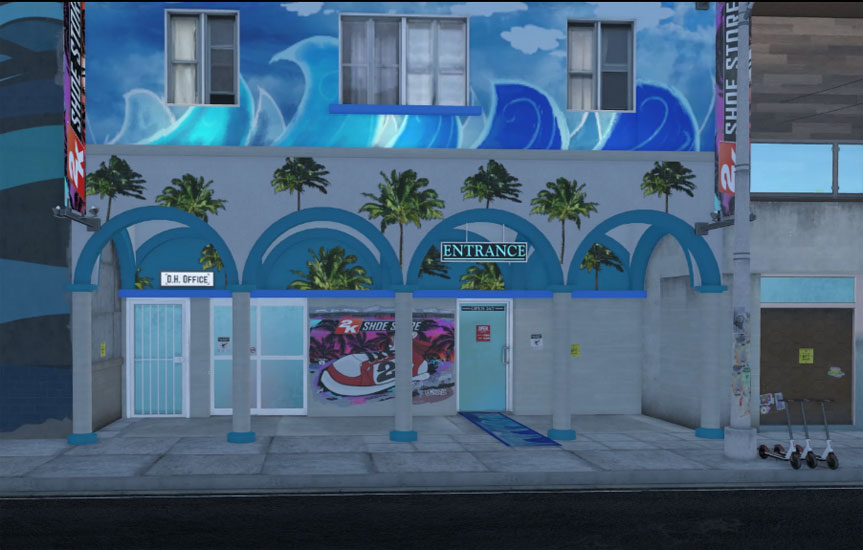 Now that we have covered where we can find all of our apparel needs for our MyPLAYER, the last piece of our outfits are the shoes. The 2K shoe store located directly across from The Rec has various shoe brands such as:
Nikes
Air Jordan
Adidas
Under Armour
Reebok
Converse
Timberlands/Vans
The shoes here can be bought to be worn in MyCAREER games or to complete our outfits in the Neighborhood.
Pro Tip: You can create your colorways of shoes or your own shoes via the main menu, and they can be purchased in the 2K shoe store for 10,000VC.
Team Practice Facility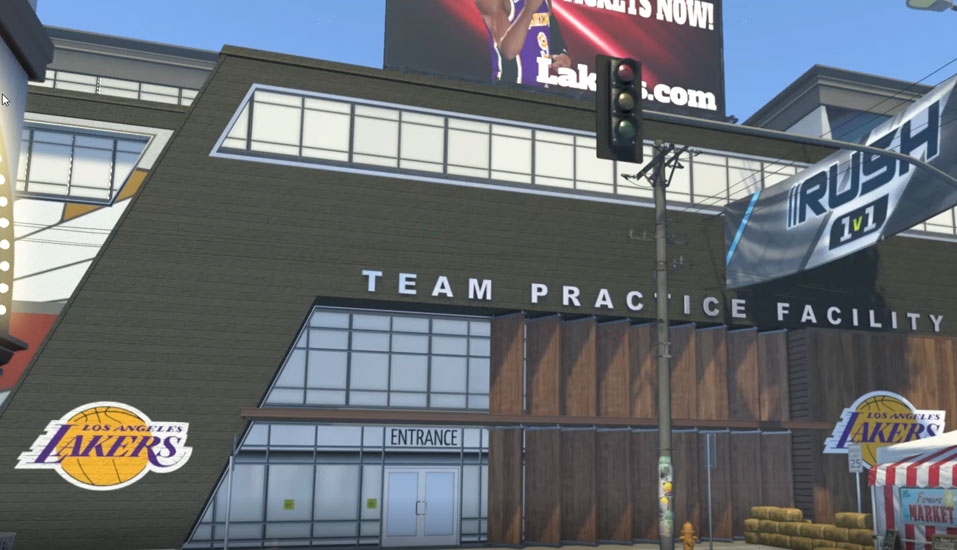 Down the street from The Rec and the 2K shoe store, you will find your team's training facility. Here you will be able to complete certain drills to gain points towards your badges, as well as gaining points to unlock cap breakers for your overall. The training facility is only able to be accessed directly after completing a MyCAREER game.
Pro Tip: Always complete your four drills after a MyCAREER game, it's the easiest way to earn badge points in NBA 2K21.
The Paint (Tattoo Parlor)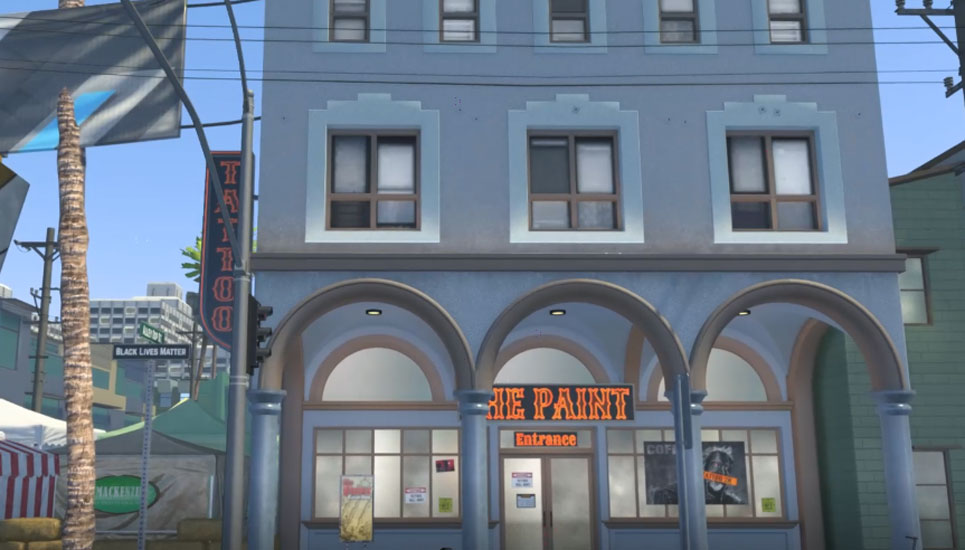 If want to add to the appearance of your MyPLAYER, you can head to The Paint to get some ink. There are various categories of tattoos to select from, these include:
Sleeves
Animal styles
Premium
NBA Themed
Letters & Numbers
Miscellaneous.
Jeff's 2K Arcade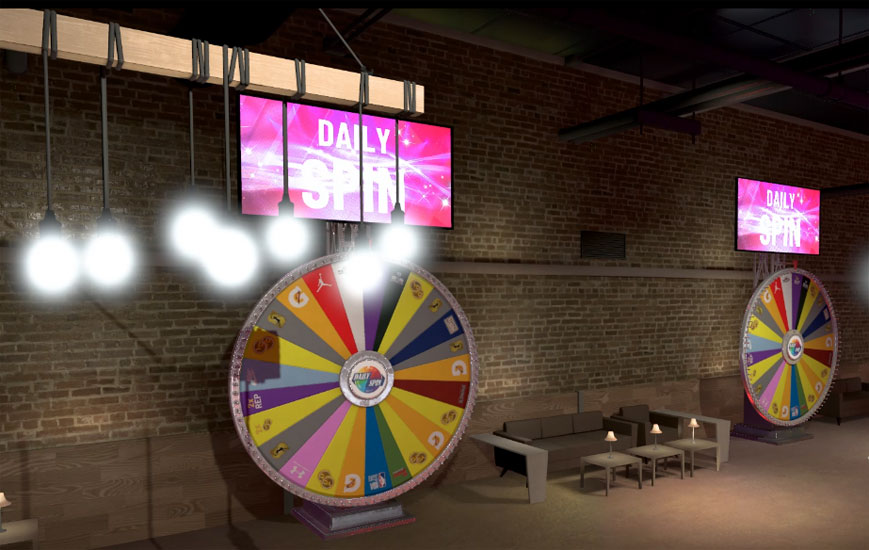 Right across the street from The Paint, we have Jeff's 2K Arcade, and here is where you will be able to get your daily spin and win free items. The arcade features the Daily NBA Pick Em' and a mini basketball hoop mini-game. Once your rep up to Elite, you will have access to the Elite wheel which features higher valued rewards.
The Ante Up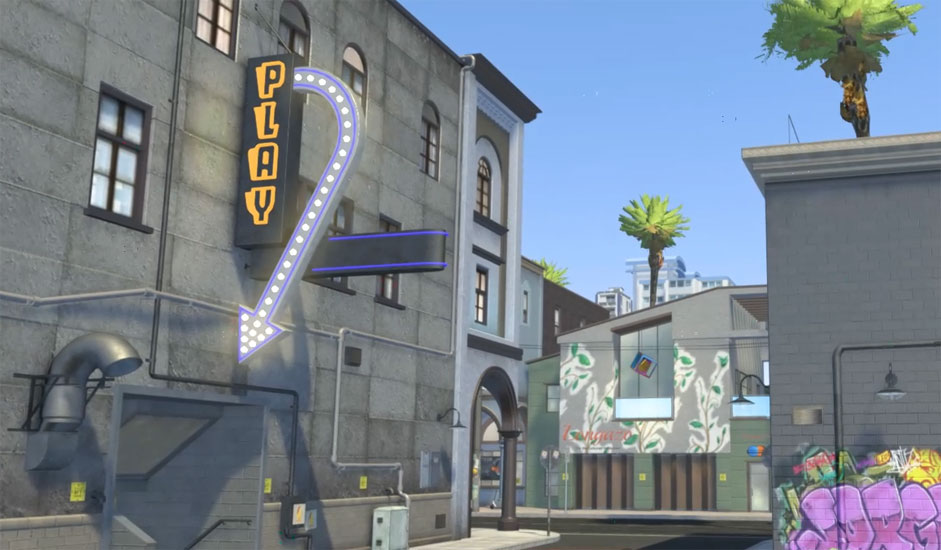 Just around the corner from Jeff's, you will find yourself in play shot heaven. That's right the Ante-up is back, and this is the place where the best of best come to play for bragging rights and VC. Ante Up is just like the neighborhood, except in order to hop on the court you must wager your VC. The Ante Up court's values are lowered from last year, but it still features six 3v3 courts, two 2v2 courts, and a 1v1 court.
Gatorade Training Facility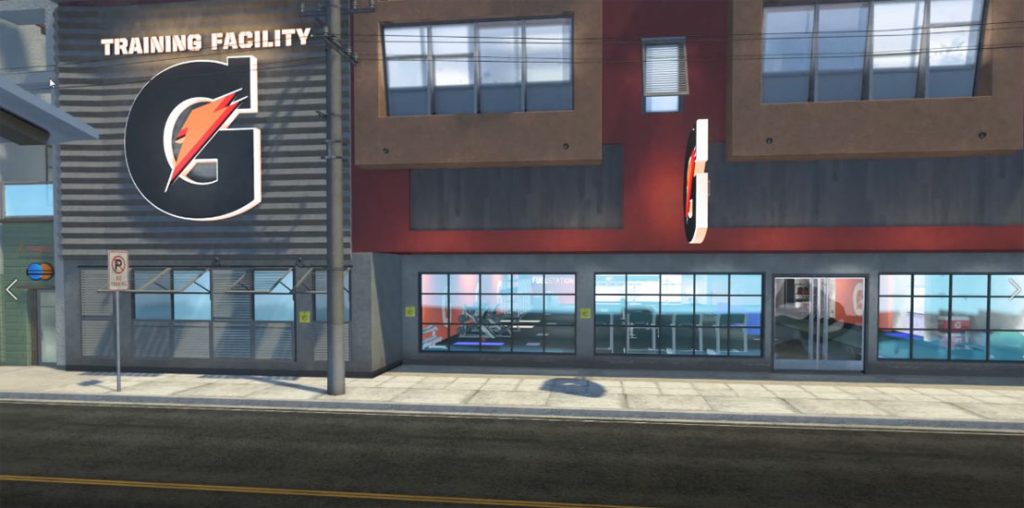 The Gatorade Training Facility allows you to complete workouts that grant boosts to your MyPLAYER's physical attribute. Every week, if you complete your player's weekly workout it will give you a temporary stat boost to your speed, acceleration, strength, vertical, and stamina. The amounts vary from +1 to +4 and depend on how well you perform the workout.
The workouts include:
Treadmill
Medicine Ball
Dumbbells
Leg Press
Clean Lift
Squats
Agility Ladder
Agility Hurdle
Battle Ropes
Bench Press
Box Jump
Sprints
Pro Tip: Buying Gatorade Boosts located in the training facility will drastically improve your player's stamina in every game mode.
Docs and Wheels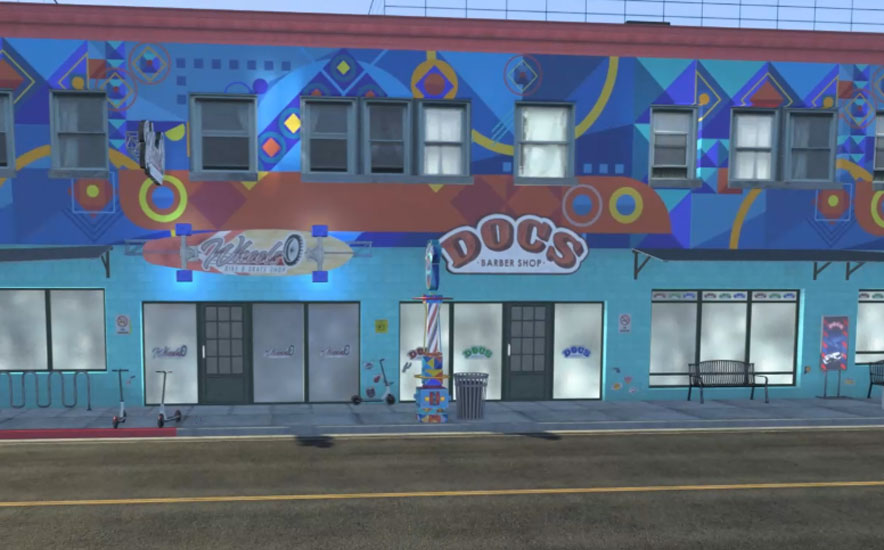 Right across from the Gatorade Training Facility is Docs and Wheels, if you aren't satisfied with your players cut, go into Docs where you can pick from 50+ hairstyles and change the color of your hair. If want to get around the neighborhood faster, wheels have all your modes of transportation covered.
VC Sports Management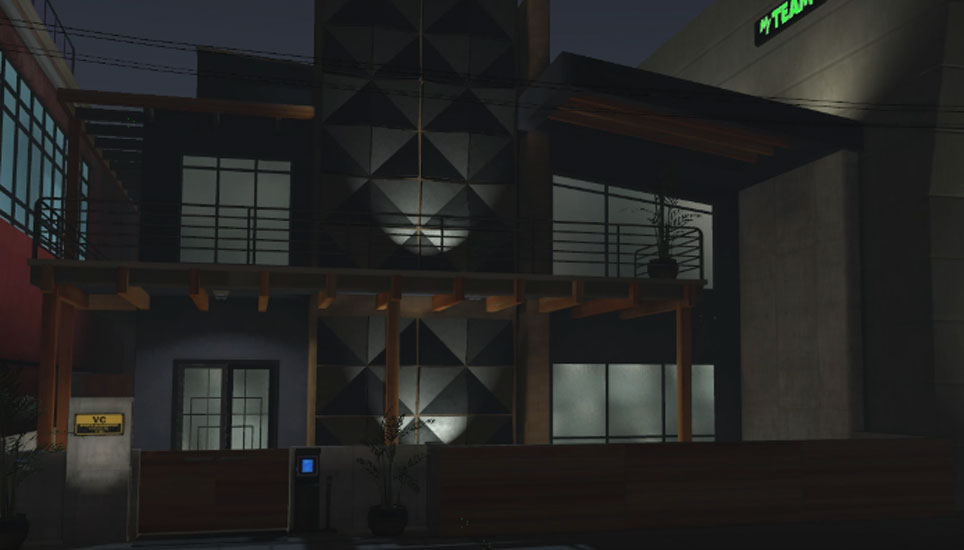 Anytime you accept an endorsement deal in MyCAREER and once you fulfill the endorsement during the year, you will get a text from your agent to pick up your check at his office. This is the VC Sports Management Office, which located just to the right of the Gatorade Training Facility.
MyTEAM Building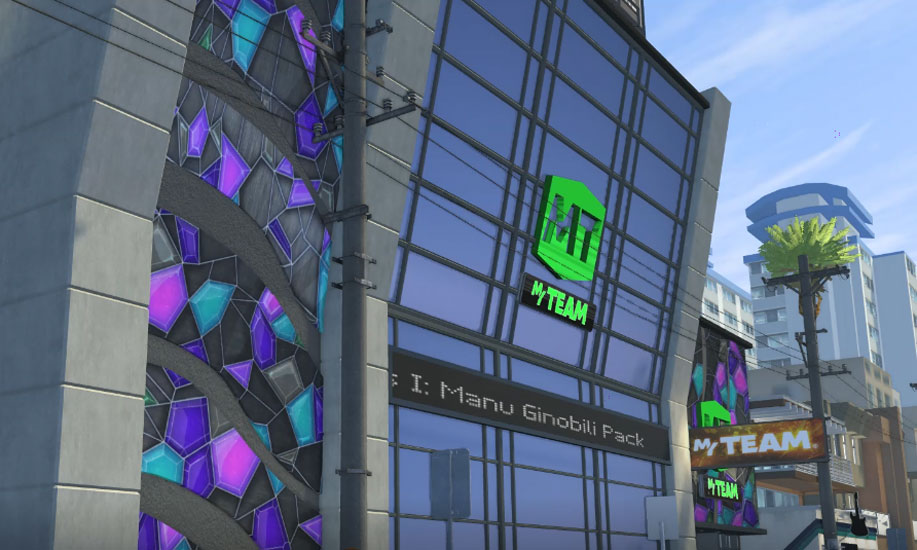 The MyTEAM Building allows to you access the MyTEAM directly from the Neighborhood. You also get the chance to get a card created for your MyPLAYER that is able to be used in MyTEAM. There is also a ticker that lets you know who has been pulling the newest diamonds and pink diamonds.
Miscellaneous Neighborhood Things to Know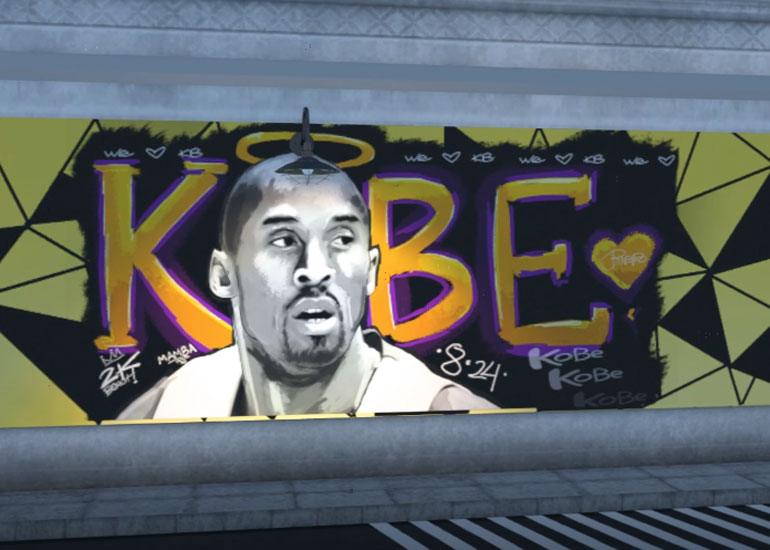 As you walk around the neighborhood, you will notice a lot of murals and street art celebrating the late great Kobe Bryant. This year's neighborhood is much more vibrant and alive than the past 2Ks. There is still a night and day cycle within the neighborhood. Events have made their return to NBA 2K21. The subway has now become a newly created bus stop to help us find new Neighborhoods.
Thank you for reading our NBA 2K21 Neighborhood guide, we hope that this information and tips help you have a great and fulfilling year of 2K basketball.
---
Article contributed by Miles Peters