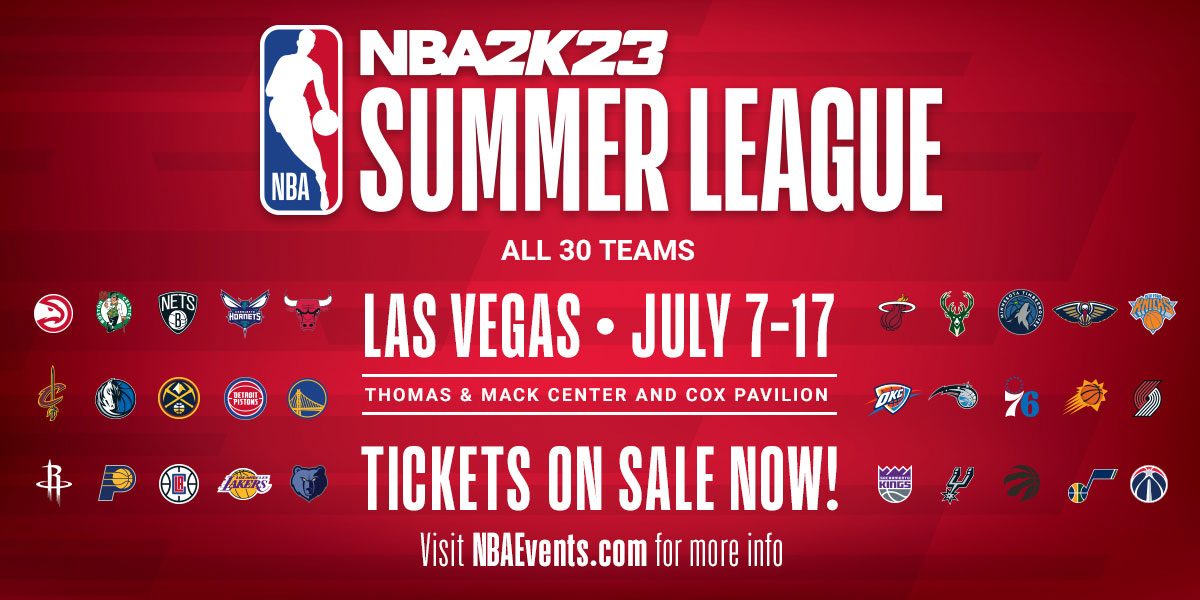 NBA Summer League will be called the "NBA 2K23 Summer League" this year to mark 2K Sports' partnership with the NBA. NBA 2K23 Summer League will take place this year between July 7-17 at the Thomas & Mack Center in Las Vegas. The event will feature a total of 75 Games and all 30 NBA Teams.
This year, NBA Summer League will be called #NBA2K23SummerLeague to mark our partnership with the @NBA 🙌

👀Look out for official news on 2K23 in July pic.twitter.com/9RxQfhMiD5

— NBA 2K (@NBA2K) May 18, 2022
The NBA 2K23 Summer League is a competition, organized by the NBA, where prospects – usually new rookie draft picks, G League, and walk-on players – compete in a tournament format. For tickets and more info, click here.
What does this sponsorship mean for NBA 2K23? Aside from the marketing exposure and hype, since the event is sponsored by NBA 2K23, we expect a bit of NBA 2K23 news to drop between the Summer League dates of July 7 – July 17. NBA 2K Cover Athletes and Pre-Order Bonuses are usually announced in July, so stay tuned!