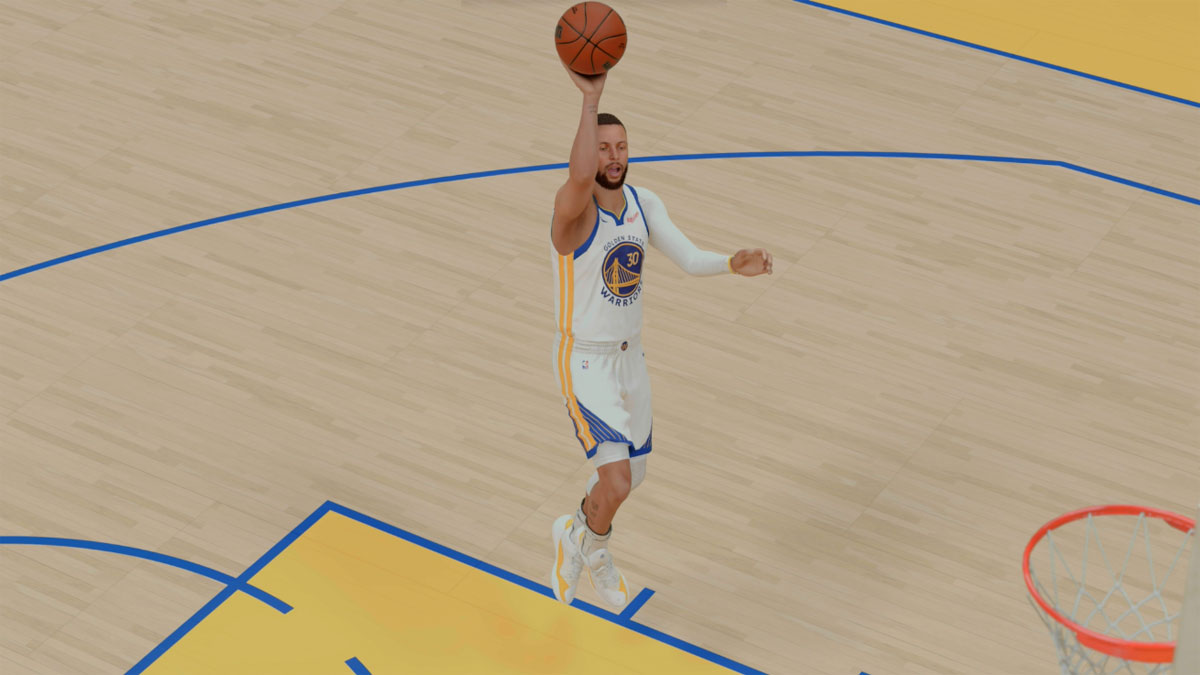 In basketball and NBA 2K24, a floater – also called a "runner" or "tear drop", is an "in-between" shot usually by a guard while driving to the hoop over taller players, performed by gently shooting the ball with a higher than normal arc in close to mid range.
This shot can be very effective against over-eager shot blockers and rim protectors who are camped under the hoop.
How to do a Floater in NBA 2K24
Move and hold Right Stick down while driving in close range. Make sure to release turbo before attempting the shot and also make sure to attempt the shot while going passed the free throw line / in the paint, or else it'll make you shoot a mid-range pull up shot.
NBA 2K24 Floater Tips
Practice in 2KU Freestyle mode to get in some reps for practicing a floater
For a better success rate, use an NBA player or MyPLAYER with a a high layup, close shot, and mid range shot.
Some factors to shot success are how far from the basket it's released, ratings, shot timing, and shot openness.
Type of player: small guards can benefit the most from using this shot as a way to compensate if they have low dunk ratings.
When to use a floater: this is a good shot after beating a defender and if a rim protector is sagging off too much.