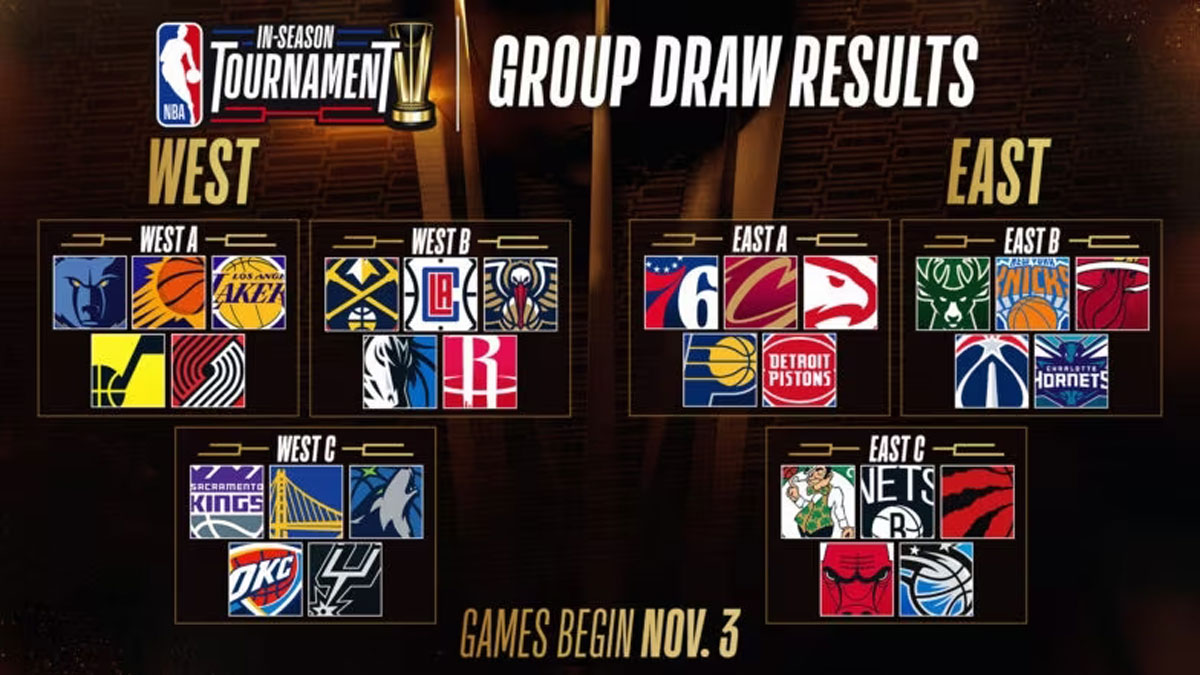 NBA 2K24 is incorporating the NBA's inaugural In-Season Tournament into MyCAREER, MyTEAM, and MyNBA. Check out the full courtside report below!
NBA 2K24 NBA In-Season Tournament Full Details
The 2023-2024 NBA regular season is officially here! We've got plenty of new faces in new places, with Bradley Beal teaming up with Kevin Durant and Devin Booker in Phoenix and Damian Lillard forming a dynamic duo with Giannis Antetoukoumnpo in Milwaukee, but the biggest addition is the all-new In-Season Tournament, which is playable in NBA 2K24.
For those of you who don't know, the In-Season Tournament is an exciting format where all 30 teams have been randomly drawn into six groups of five, and will compete against one another in Group Play before advancing to the Knockout Rounds, with the goal of moving on to the Semifinals and Championship. For the inaugural event, teams will go head-to-head on "Tournament Nights" starting November 3 and the first NBA Cup champion will be crowned in Las Vegas on December 9! In NBA 2K24, you can experience the In-Season Tournament in MyCAREER* and MyNBA* on PlayStation®5 and Xbox Series X|S, and MyTEAM on PlayStation®5, Xbox Series X|S, PlayStation®4, Xbox One, and Nintendo Switch consoles.
*MyCAREER (PS5 & XB Only), MyTEAM, and MyNBA (PS5 & XB Only).
MyCAREER
Help your team clinch the first NBA Cup in league history in MyCAREER, an all-encompassing mode that allows you to live out your NBA dreams. Just like in real life, the In-Season Tournament in NBA 2K24 will follow the same rules and format as the NBA, adding to the overall authenticity of the game. Not only will you be able to participate in the tournament, but during Season 3 of NBA 2K24, MyCAREER and MyNBA courts will be updated with In-Season Tournament branding. In order to participate in the tournament, you'll need to advance to the next season of your MyCAREER, but you don't need to create a new save file.
MyTEAM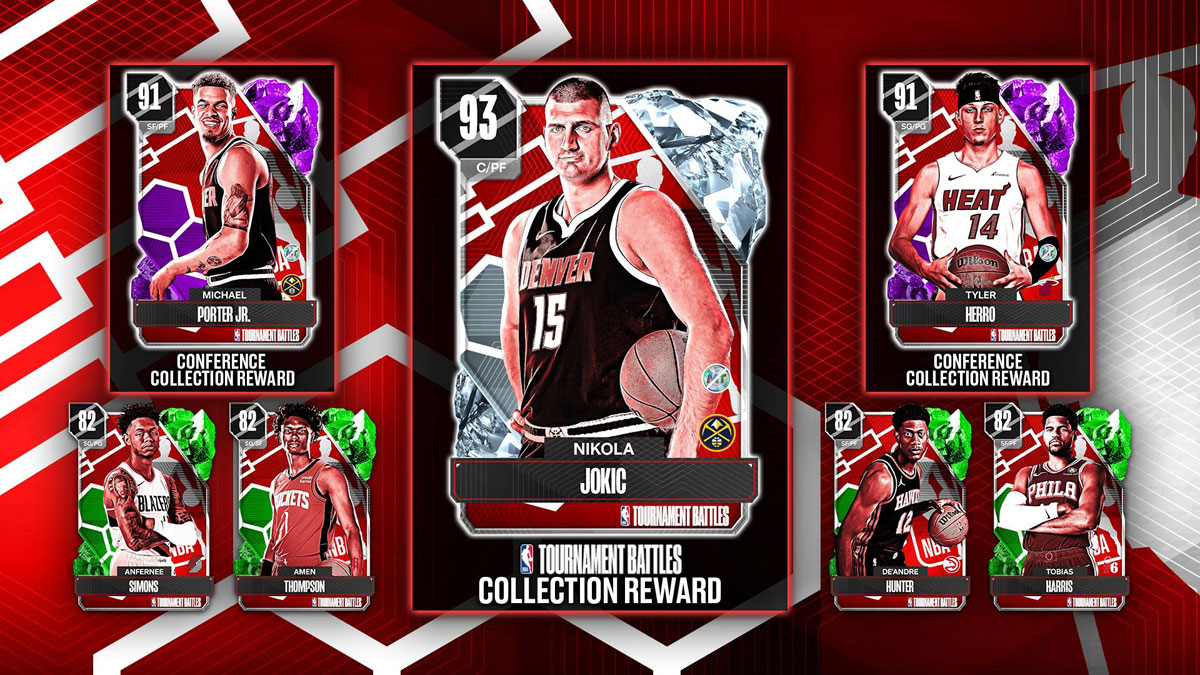 In honor of the inaugural In-Season Tournament, MyTEAM has introduced all-new, NBA Tournament Battles Player Cards for you to collect during the competition. Over the course of the six-week tournament, the Player Cards you collect may evolve based on real-world matchups as the In-Season Tournament progresses. Each team from the Association has received their own card, with collection rewards available for both the Western and Eastern Conference, and a final Collection Reward for adding all 32 cards to your MyTEAM.
For completing the Western Conference collection, you'll be rewarded with an Amethyst Michael Porter Jr. card; the reigning NBA Champion and sharpshooting Nuggets forward is an excellent complement to any lineup. Complete the Eastern Conference collection and you'll receive an Amethyst Tyler Herro card, which should bolster your offensive arsenal in 3v3 and 5v5 formats. Collect all Emerald players along with both Amethyst collection rewards for the reigning NBA Finals MVP Diamond Nikola Jokic. The NBA Tournament Battles are a great way to participate in the In-Season Tournament fun and earn powerful new rewards.
To learn more, stay tuned for upcoming MyTEAM Playbooks!
MyNBA**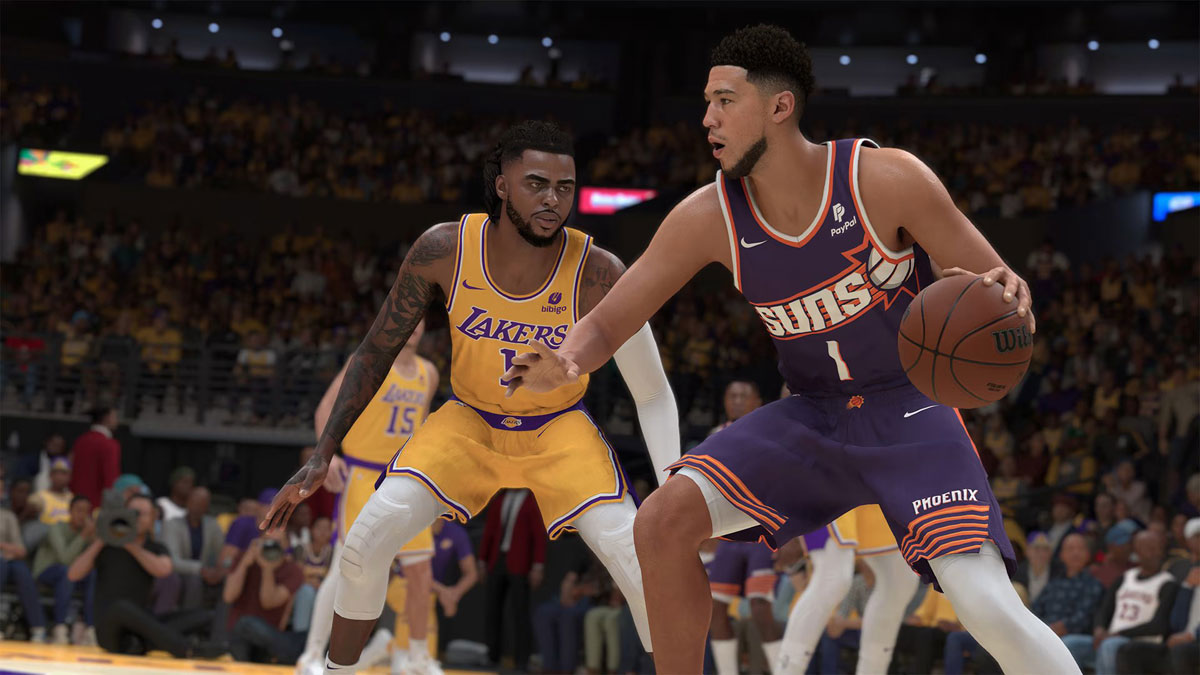 There are four Eras for you to choose from in MyNBA*, but only the Modern Era will feature the all-new In-Season Tournament format. Similarly to MyCAREER. in order to participate in the tournament, you just need to advance to the next MyNBA season, but you don't need to create a new save file. Once you've advanced, you can challenge the other teams in your group and if you finish with the best record you'll qualify for the Knockout Round. Pick your favorite team and take the reins as you manage the roster, compete in games, and strive to become the first team in NBA history to win the NBA Cup and the Larry O'Brien Trophy in the same season.
**The MyNBA mode and related content are available on New Gen only