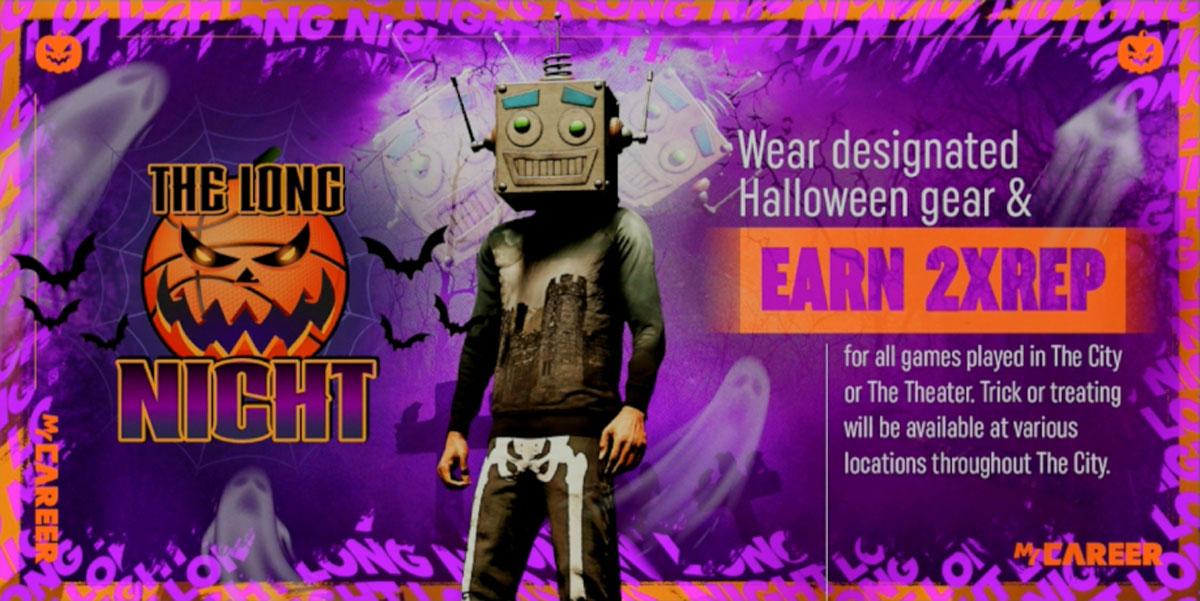 NBA 2K24's Halloween event, titled "The Long Night", is a special holiday event that runs from 6 AM – 12 AM PT on Tuesday, October 31. The event includes Trick or Treating for gamers, as well as the ability to earn 2XP Rep by hooping in The City in Halloween gear. 2K also released a new Halloween Locker Code.
How to Trick or Treat in NBA 2K24
Go to The City
Look for locations (see map) that are lit up in an orange glow
Go up to the orange glow spot and press B (for Xbox) or Circle (for PlayStation) to collect the reward
Rewards vary between Halloween-themed clothing items, VC, Gatorade boosts, skill boosts, and more.
NBA 2K24 Trick or Treat Locations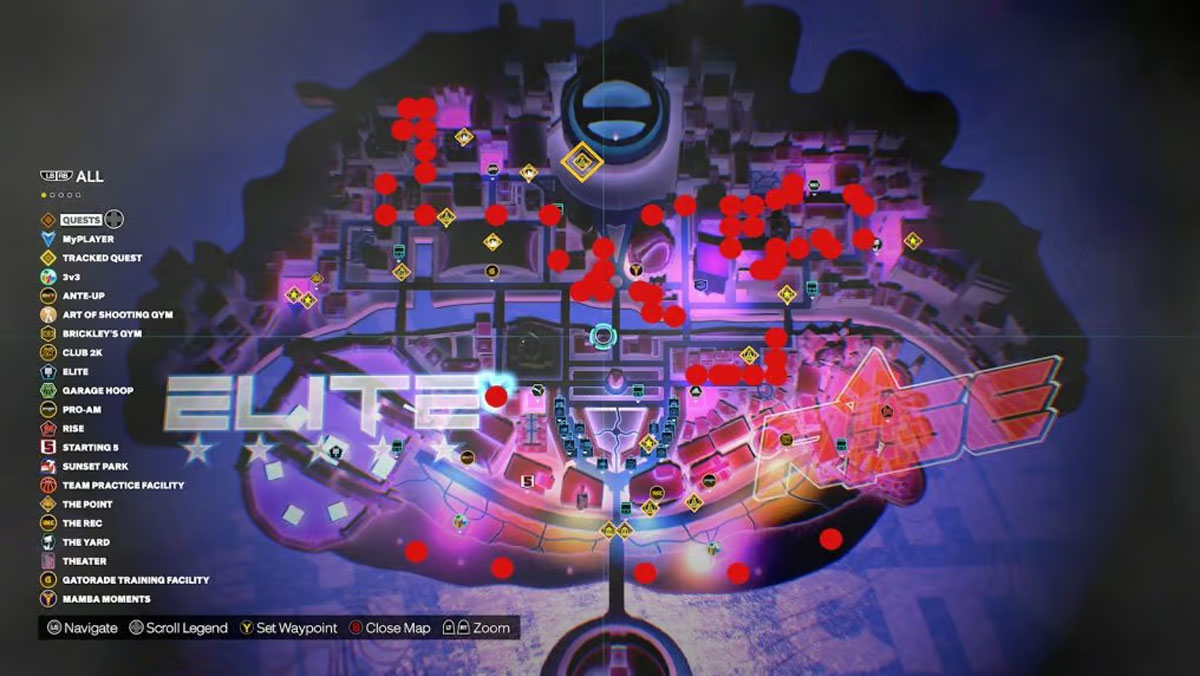 Check out all of The City's 'Trick or Treat' locations in The City, shown by the red dots on the map.