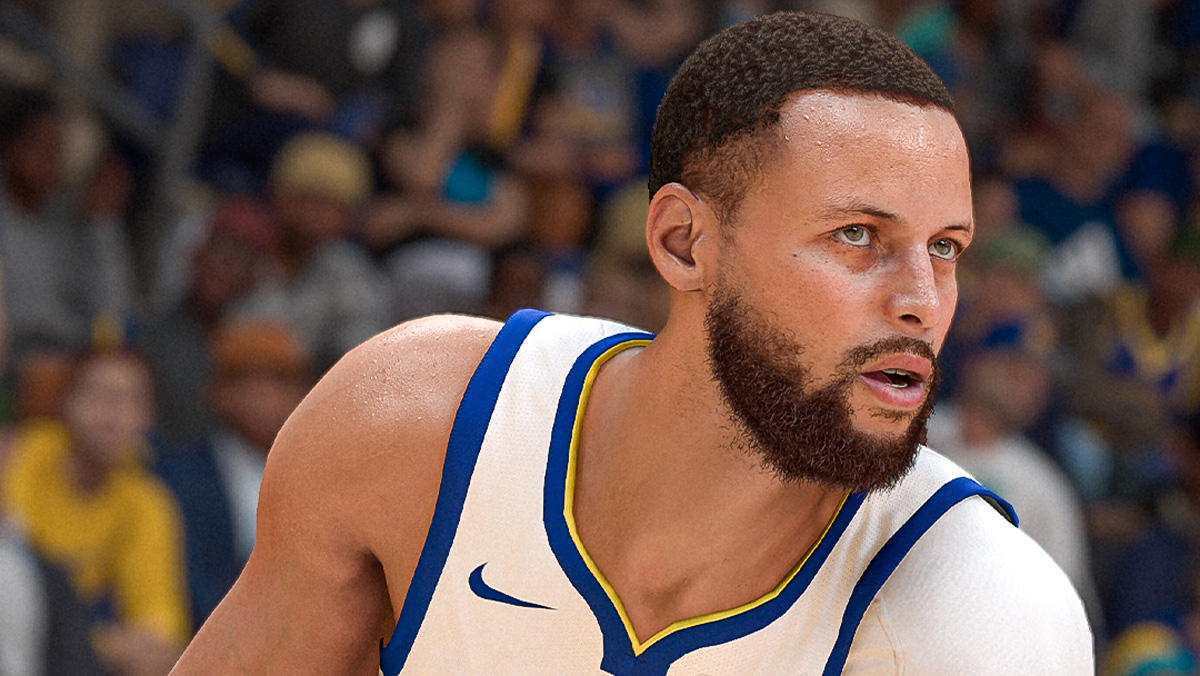 NBA 2K Gameplay Director Mike Wang expanded on more NBA 2K24 gameplay features in a recent interview with PlayStation. We've summarized the best parts and what it means for gameplay going forward. One of the more notable findings are that NBA 2K24 Badges and moves will be much more "dynamic" – meaning if someone has a specific playstyle, it will be reflected in their badges and moves.
Read more for the full gameplay breakdown!
More Accessible to New Players
Making the game more "accessible" to newer players was a point of emphasis for 2K this year
This extends to everything from shooting to defense to coaching. Pretty much every aspect of gameplay was made more accessible.
2KU was changed it to where it's a tutorial mode where you can go in there, you see the move being done, and then it tells you exactly how to do it.
Improved Paint Defense & Gameplay Balance
Paint defense was improved
The post-contact in the paint shots especially–being able to put a body on a shooter in the paint was a big aspect of improving paint defense.
Scoring in the paint feels correct. And scoring in the perimeter feels correct, you get the right results when you take the right shots. Or if you're getting guarded, and you're taking bad shots, you get the results you expect.
Re-Creating NBA Signature Gameplay
2K is always looking at what is in the NBA. What are the NBA players doing? What are their moves? What are the shots they'd like to take, and then adding those into our game the best we can to make them reflect who they are.
It comes down to the way that AI works, the strategies, and just the brains that we give our players and what they like to do with it. Do they like to drive right or left, do they like to pull up off the drive, or do they like to go to the rim and finish strong through traffic, all these different things. It's the animations they get, whether it's their layup packages, jump shot packages, or their dribble moves. It really is a little bit of everything.
Making the NBA players play exactly like their real-life counterparts is a never-ending journey for 2K. It's been taken to the next level on NBA 2K24.
Many signature animations have been improved. From De'Aaron Fox to Steph Curry to Nikola Jokic
NBA 2K24 Badges & Molding Your MyPLAYER
The badge game is very nuanced this year. The way you play on the court is going to reflect how your badges get shaped, and how your player looks at the end of the day.
So when you do something over and over again, let's say you like to do spin jumpers, you're going to see your abilities as a spin jumper player improve steadily over time.
You're going to find that just the way you play the game, what you like to do on the court is going to improve, you're going to kind of build your player in that aspect.
You can mold your player on the fly as you play games. Going to be really interesting to see how that turns out.
Playcalling was Simplified
Playcalling was simplified a lot this year. New feature called "Favorite Plays", where if you just press left on the d-pad, you'll see you can choose from up to 16 of the most common plays in basketball, from give-and-gos to quick ISOs and floppies.
Brought back 2K SmartPlay. If you enable that feature, basically, as you come up the court every single time and every possession, a little overlay is going to pop up to tell you basically who the best player is and what the best action is to run for that player at this point in the game.