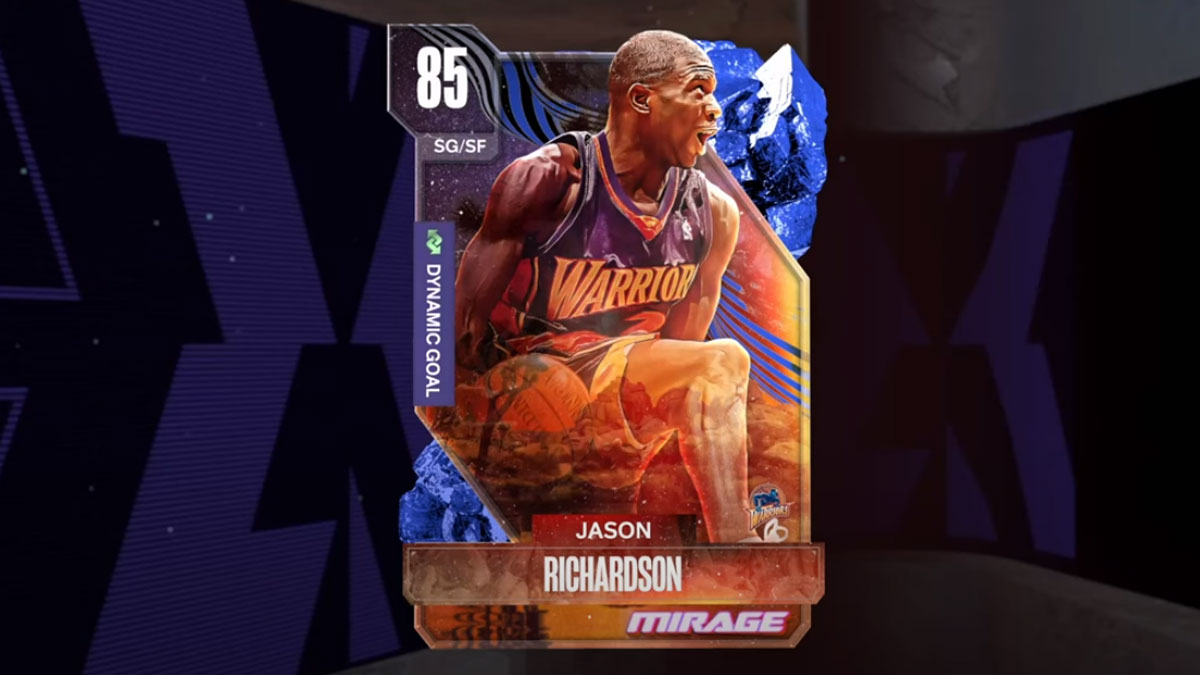 With the brand-new interface of NBA 2K24 MyTEAM, some gamers may be wondering whether or not budget cards still exist. With no Auction House, and a set price point on each card, that is a valid consideration. However, there are still some budget beasts roaming the streets of MyTEAM.
Also See:
Starter Cards
As always in MyTEAM, you can choose a starter card from any team in the NBA. Yes, instead of three starter cards like in most years, you can choose from 30. This brings a new variety of cards to ones arsenal right out of the gates.
Below are the starter cards to choose from. Also, all of these cards evolve from Gold to Emerald:
Evan Turner
Donte DiVencenzo
Jay Williams
Anderson Varejao
Brian Scalabrine
JJ Redick
Tony Allen
Josh Smith
Udonis Haslem
Kemba Walker
Gordon Hayward
Mike Bibby
Jeremy Lin
Alex Caruso
Rafer Alston
Jason Terry
Kenyon Martin
Bruce Brown
Fred Jones
David West
Andre Drummond
Fred VanVleet
Patrick Beverley
Danny Green
Cedric Ceballos
Steven Adams
Ricky Rubio
Nicolas Batum
Monta Ellis
John Wall
Token Market
The Token Market still provides players for just the cost of Tokens. Some of the best budget cards are found here, and it is a great way to save MTP and VC.
Below are the available Token Market players:
Amethyst Tom Gugliotta – 40 tokens
Ruby Darrell Griffith – 20 tokens
Sapphire Franz Wagner – 10 tokens
Player Market
As mentioned earlier, the Auction House is no longer in NBA 2K MyTEAM. Its predecessor is the "Player Market", where you can buy players for set amounts of VC or MTP.
Below are some of the best budget cards in the game:
Ruby Jabari Smith Jr. – 44,800 MTP/32,000 VC
Ruby Chris Paul – 56,000 MTP/40,000 VC
Ruby Nick Van Exel/James Posey duo – 7,000 MTP/5,000 VC each
Sapphire Jason Richardson – 16,800 MTP/12,000 VC
Sapphire Trevor Ariza – 19,600 MTP/14,000 VC
Sapphire Stephen Curry – 11,500 MTP/8,200 VC
Sapphire Mike Miller – 16,750 MTP/12,000 VC
Sapphire Marcus Camby – 16,800 MTP/12,000 VC
Emerald Jordan Farmar – 7,000 MTP/5,000 VC
Emerald Jordan Walsh – 5,600 MTP/4,000 VC
Gold Victor Wembanyama – 5,000 MTP/3,500 VC
Emerald Kristaps Porzingis – 5,000 MTP/3,500 VC