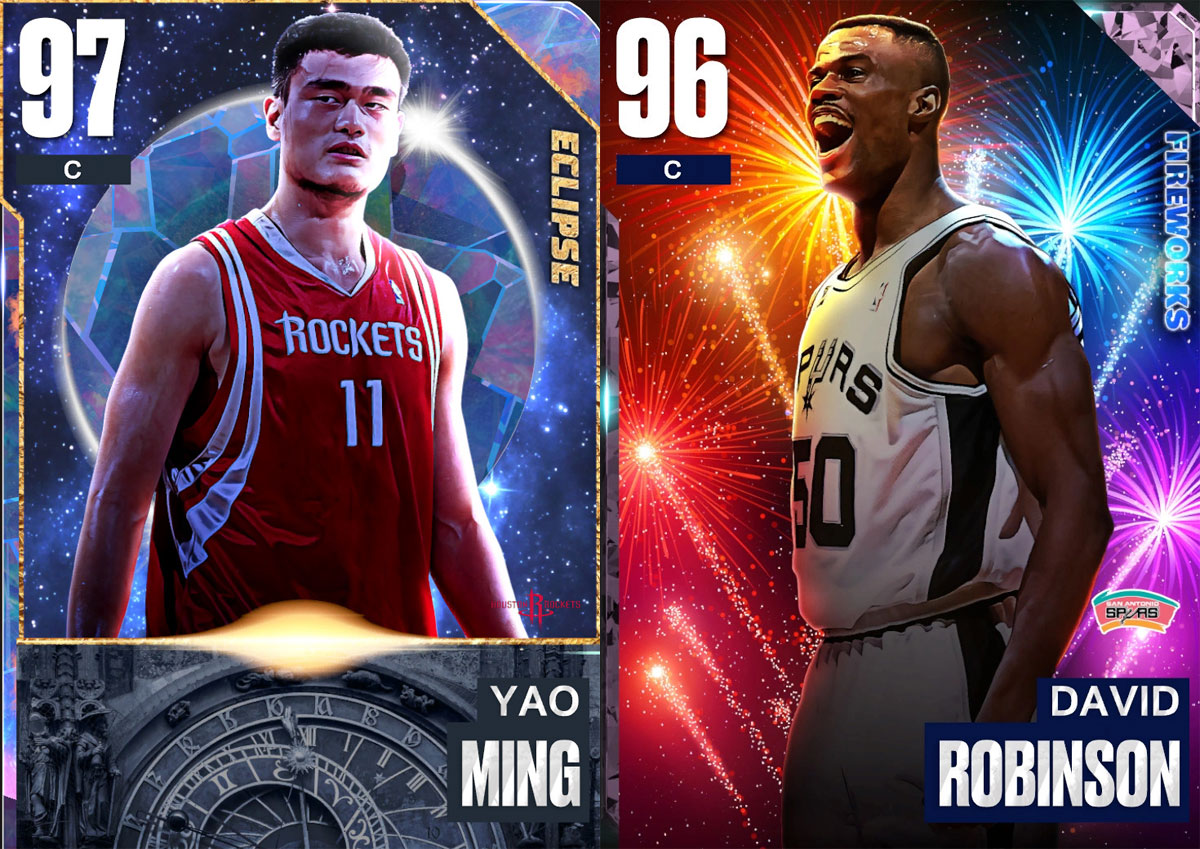 One can often find themselves searching for the best players to use in MyTEAM on a weekly basis. New cards drop every week, which most of the time alters the list of the top dogs. In 2K23, the top 10 lists are more subjective to playstyle. Some people could have Stephen Curry at the top because they love to three-hunt. Some people have Julius Erving at the top because they love to rim-run. While lists are always subjective, I have curated a top-10 list based solely off stats, dribble style/moves, and jump-shot mechanics.
Also See:
(This list is as of Sunday, January 23, 2023)
1. Galaxy Opal Yao Ming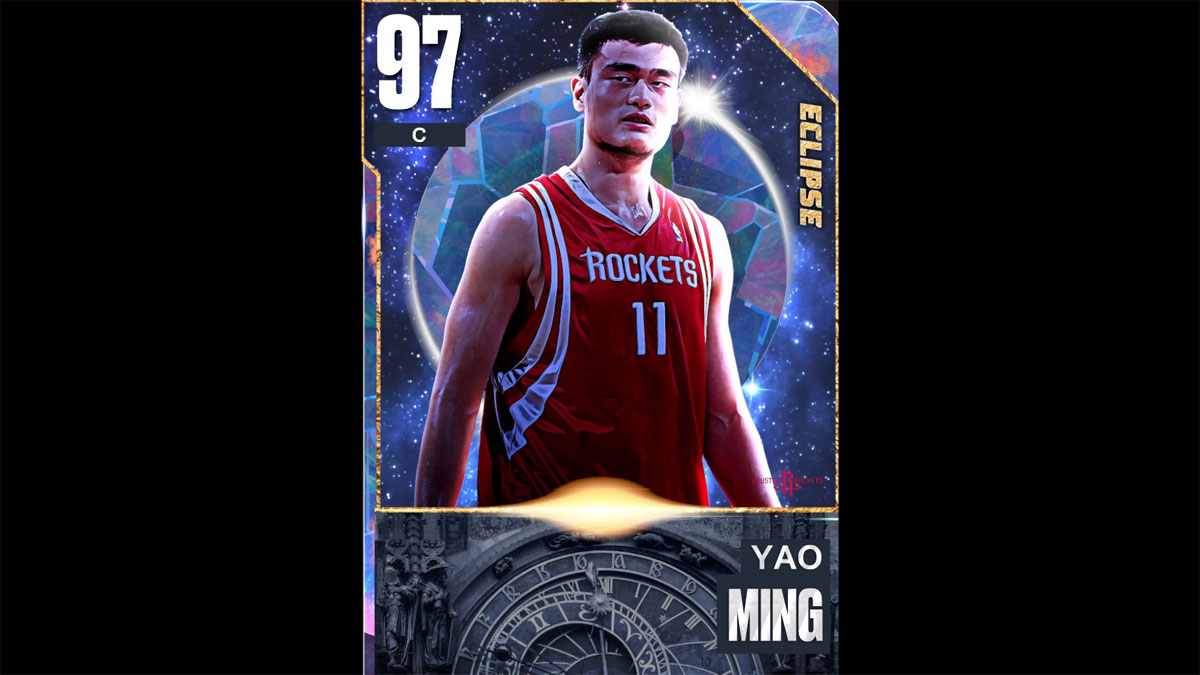 Where does one begin with the 7'6 demigod. Averaging around 2 million MT in the Auction House, Yao has a great jump-shot, good dribbles, and 80 speed and three point ratings. He is by far the best player in MyTEAM for any playstyle, and it is not particularly close.
2. Pink Diamond Tim Thomas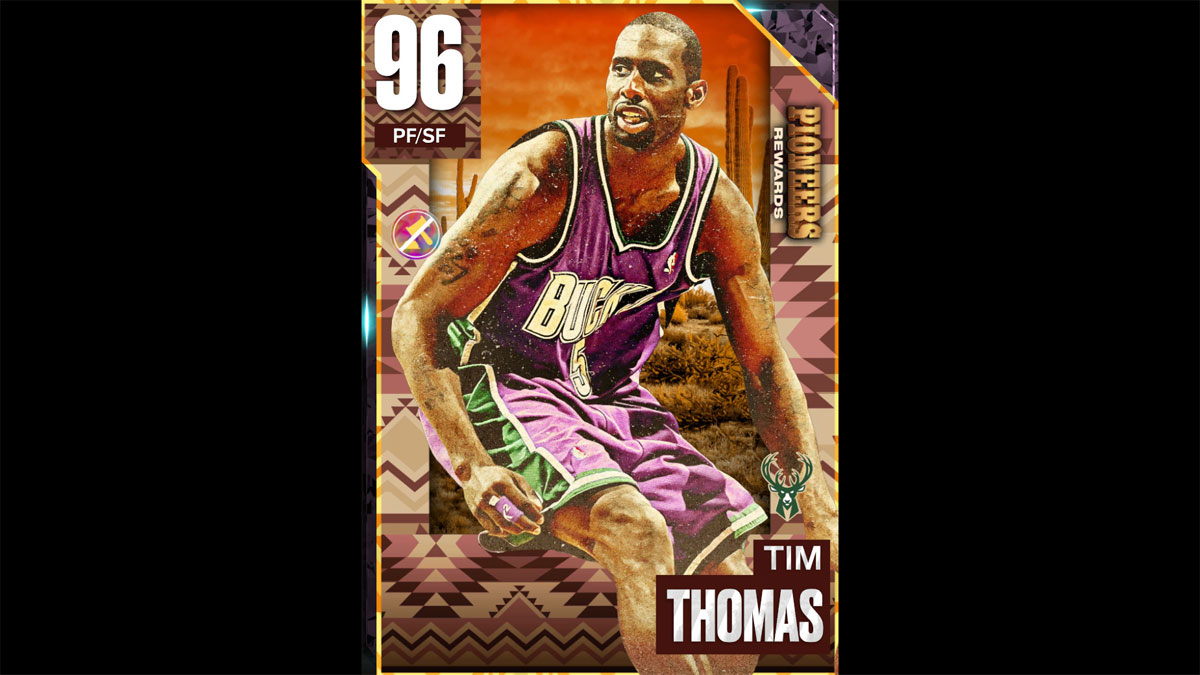 We are going way back to the Season 2 set "Pioneers". This lock-in reward has reigned supreme in MyTEAM, until Yao Ming came into play. While this card takes skill to use, he is still the second best player in the game for most.
3. Galaxy Opal Bob Netolicky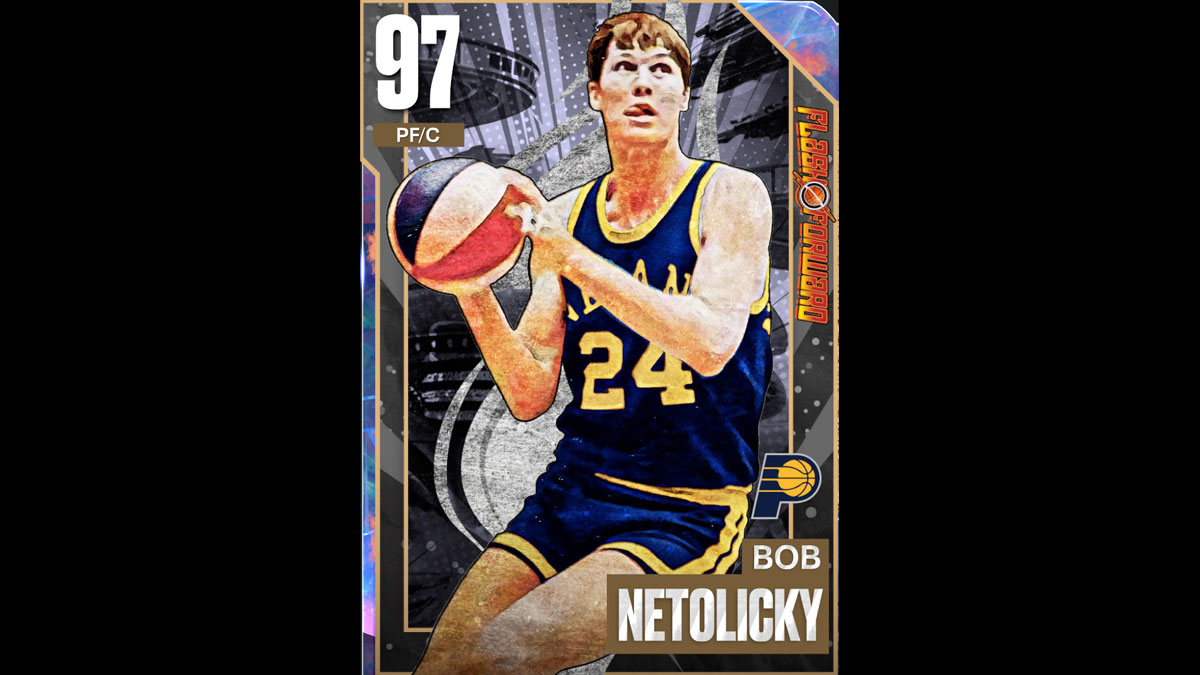 Expect to see a lot of cards from the "Flash Forward" set in this article. 2K went all out, providing us with many high-powered Galaxy Opals. Netolicky is equipped with the Oshae Brissett lower base, which is considered one of, if not the best jump-shot in the game.
4. Galaxy Opal Terry Dischinger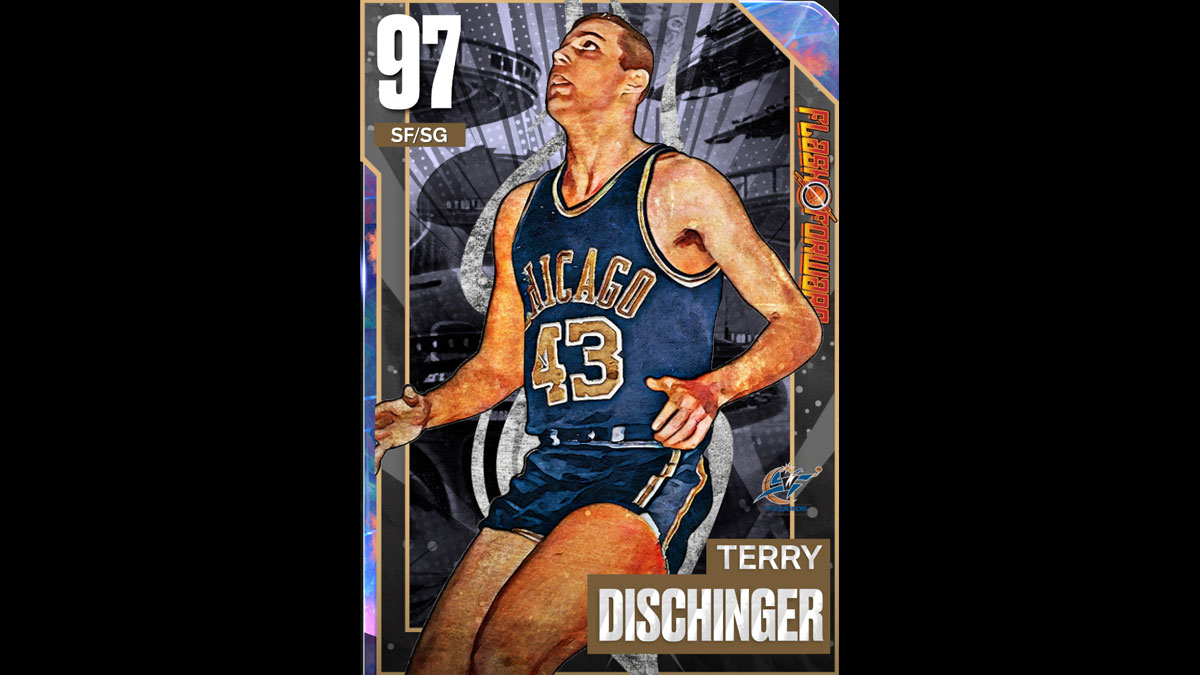 As I mentioned previously, the "Flash Forward" set is pretty good. Equipped with the Chris Paul dribble style and a solid jumper. Dischinger is considered the best shooting guard to run by most. Using Dischinger next to a PG that can create would be best however, since he is missing the Handles for Days badge. That is what knocks Dischinger down to number four.
5. Dark Matter Julius Erving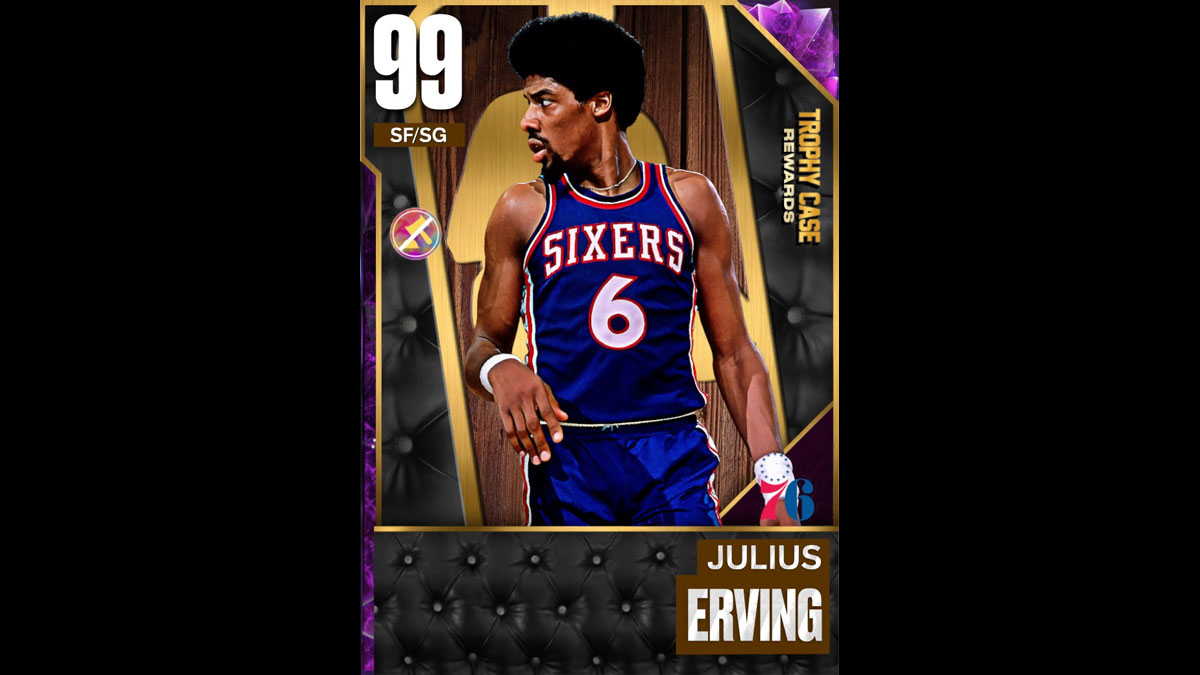 Dr. J hit the MyTEAM streets back in November and is still a quality piece in anyone's lineup. It takes a while to obtain this card due to the treacherous Trophy Case, but that does not hold back the power vested in the 99 overall.
6. Pink Diamond David Robinson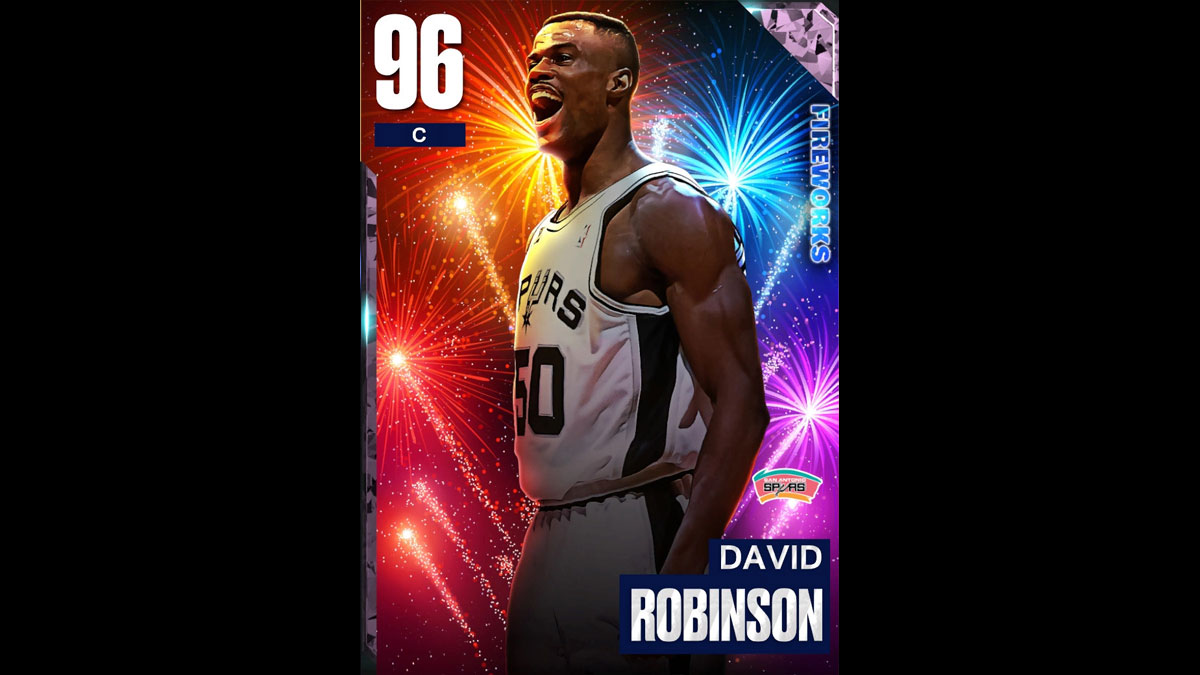 While D-Rob is listed at 6 overall in my rankings, he is far behind what Yao is. That just shows how powerful Yao can be. Nonetheless, Robinson is still an excellent card to run against most centers in the game.
7. Galaxy Opal Don Ohl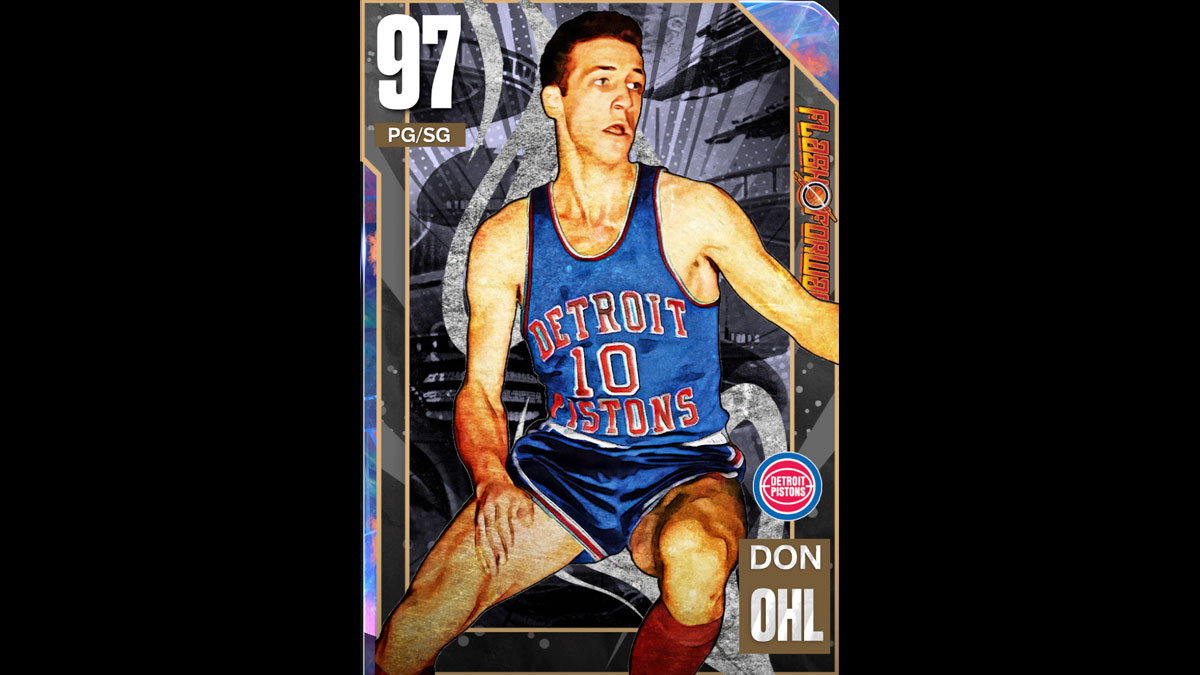 Remember our old friend, the "Flash Forward" set? It is back, but this time with the best PG in the game. Michael Jordan dribble style (considered best in the game next to Paul) and Derrick Rose base creates the ultimate Rose clone. Ohl's defensive animations are elite, and his ability to get to the rim and dunk with authority is unmatched at the PG. 2K has been lacking on releasing good PGs, so expect a replacement at PG1 soon.
8. Dark Matter Tim Duncan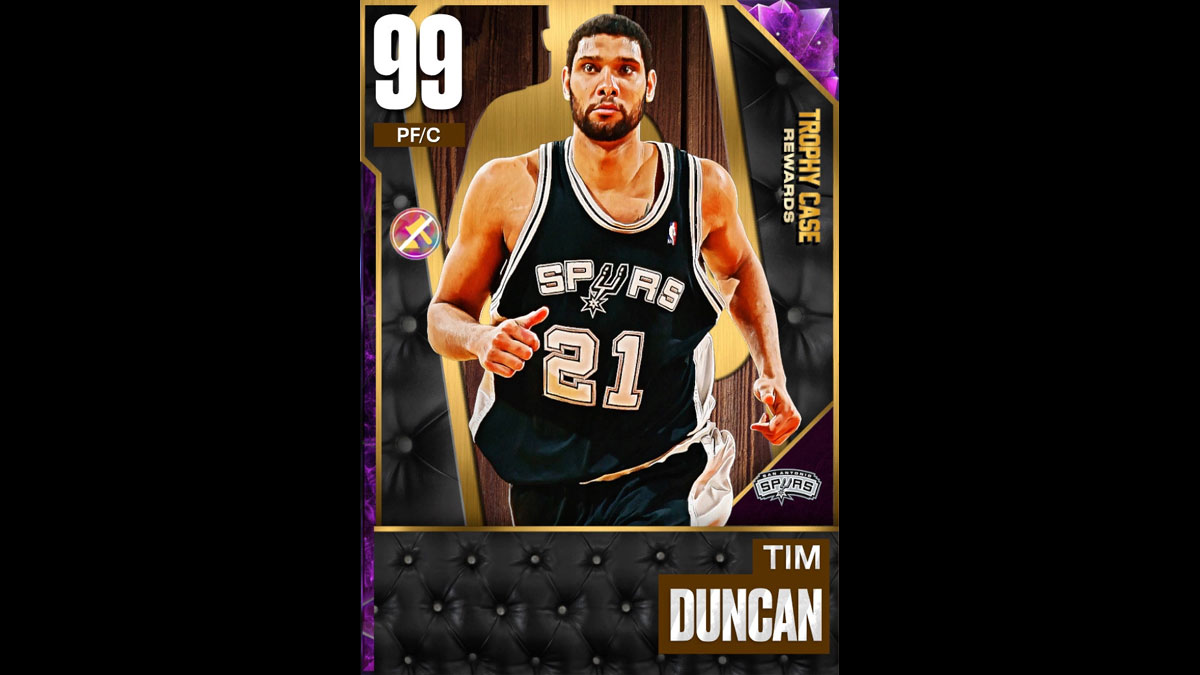 The second Tim and the second Trophy Case reward on this list. Duncan can rebound at an elite rate, score the ball well down low, and has a decent jump-shot. A great consolation prize to the underwhelming Dark Matter Larry Bird.
9. Galaxy Opal Zion Williamson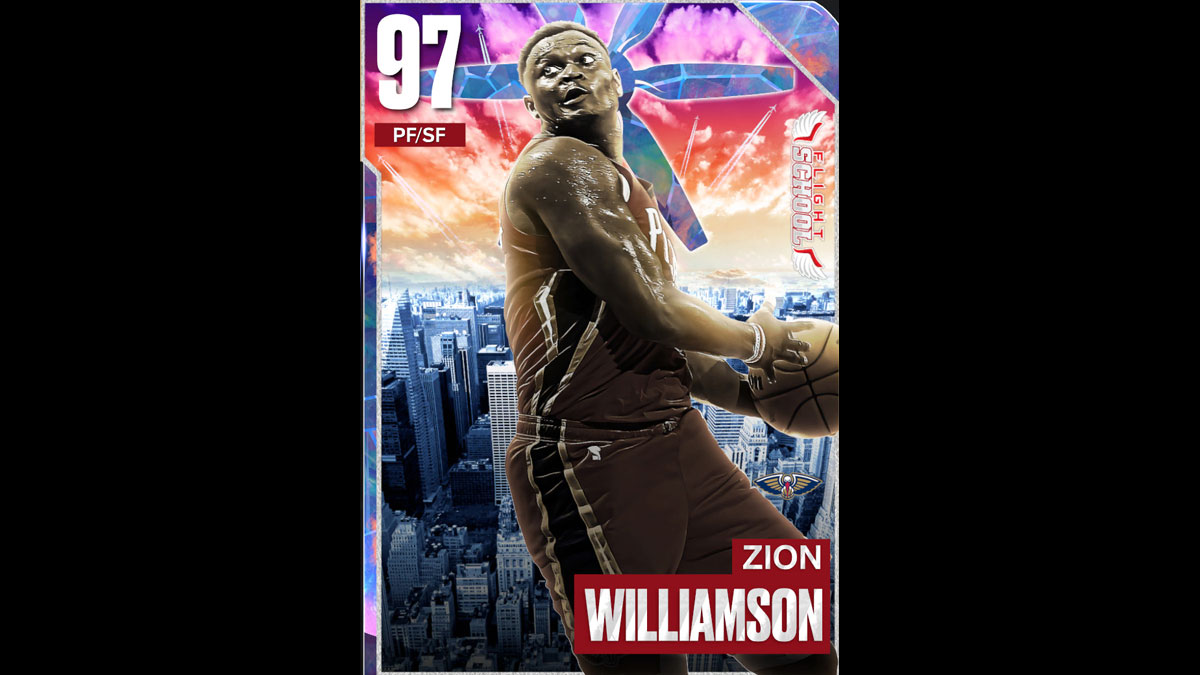 Despite the lack of height at the SF spot (6'7), Williamson sneaks in the top 10 at number nine. Finishing at the rim, decent jumper, and an incredible ability to bully defenders and get to the rim makes Williamson an elite, yet fun card to run.
10. Pink Diamond LeBron James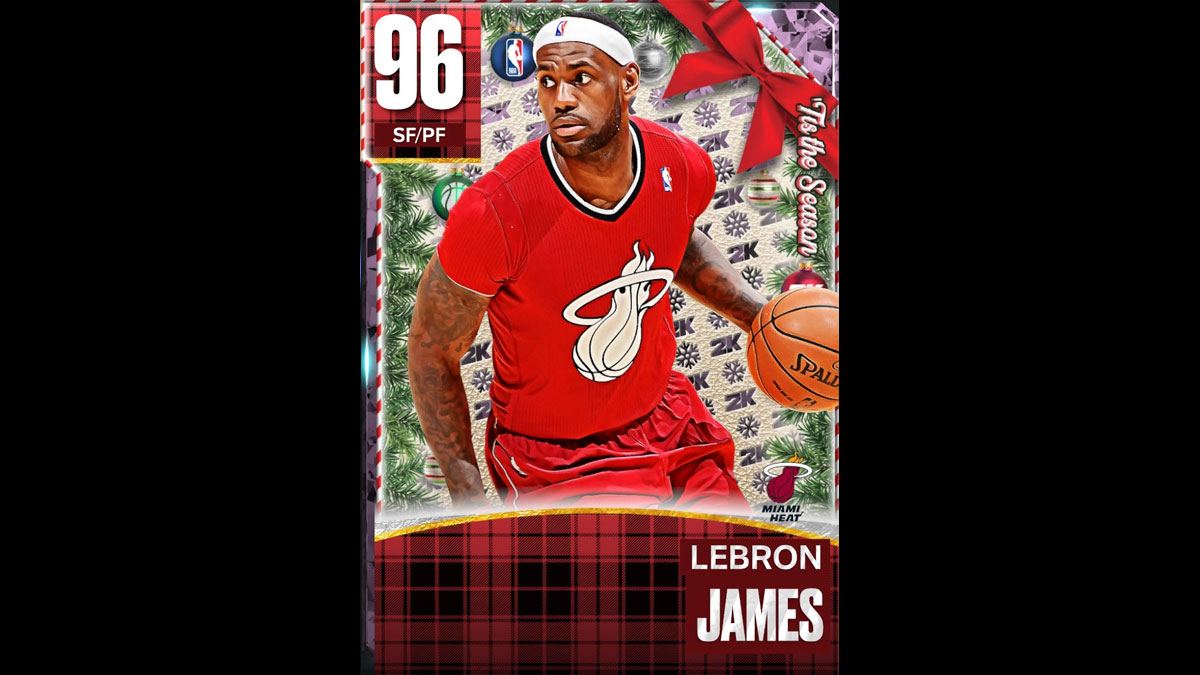 Closing out this list is the "Tis the Season" Pink Diamond LeBron James. James' jumper is elite this year, and he is an all-around great card. This final spot could have gone to a plethora of different cards, but James sneaks in the 10 slot.
As previously mentioned, lists are subjective, and not everyone's top cards. Some folks may have more success with Pink Diamond Penny Hardaway than Galaxy Opal Ohl. It is all based on preference. This list is here as a starters guide to the best-of-the-best in NBA 2K23 MyTEAM.
---
Article contributed by Anthony Schulte