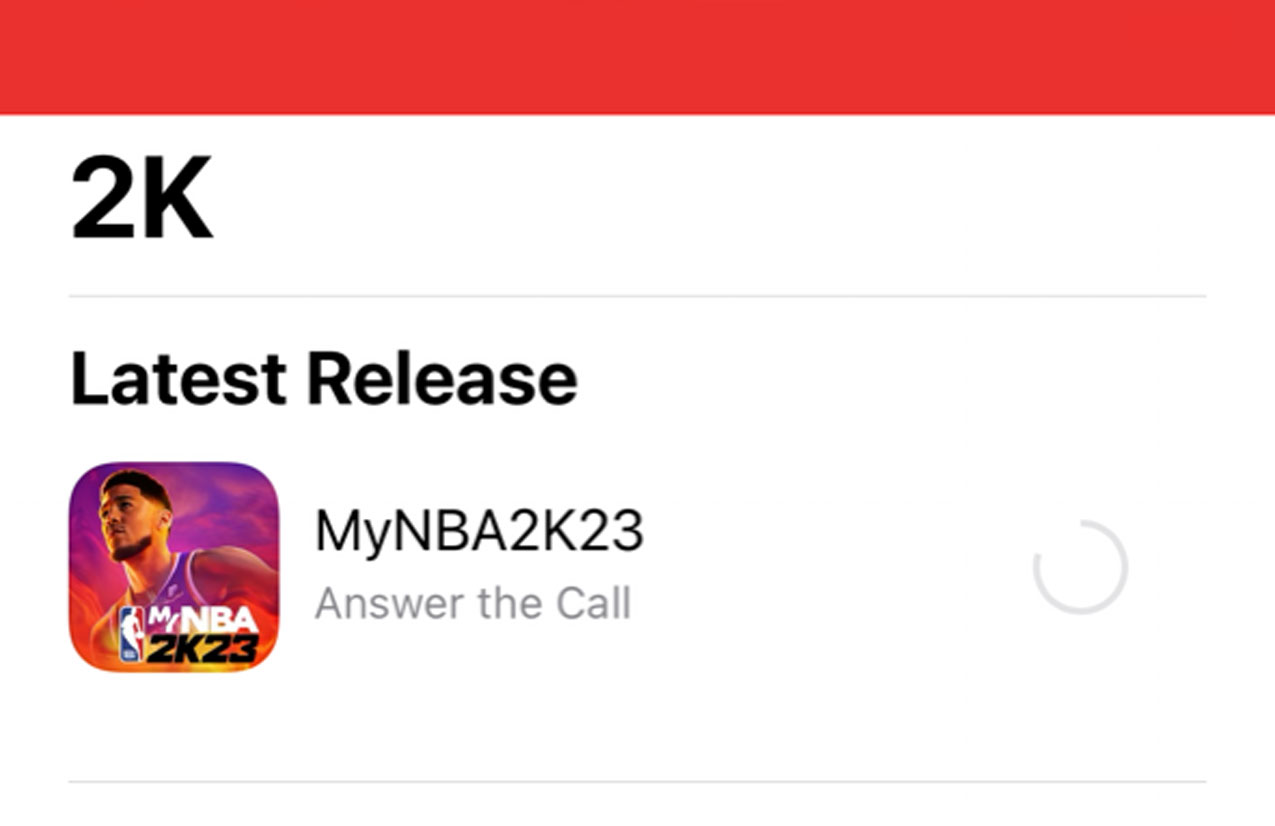 The MyNBA2K23 app is now available for Apple iOS and Google Android.
The MyNBA2K23 app is required for anyone looking to enter their face scan into NBA 2K23 for their MyPLAYER. The app also lets players enter locker codes, earn VC, and more. Here are some of perks of the MyNBA2K23 app:
Connect your console account
Redeem locker codes
Watch the latest video
Keep up with the latest news and info
Check your VC balance
Watch NBA 2KTV
Use face scan to personalize your MyPLAYER in NBA 2K23 on PS5, PS4, Xbox Series X|S, Xbox One, Steam, and Nintendo Switch using your mobile device
How to Get the MyNBA2K23 App
You can download the app in the app stores for the Apple iphone and Google Android.
If you're not seeing the MyNBA2K23 app in the Apple app store via search yet, try this:
1) Search for "MyNBA2K23" and click if you don't see it, click on last year's "MyNBA2K22" app.
2) Scroll down to "More by 2K" and click "See All"
3) There, you should see the "MyNBA2K23" app
4) Click on the "MyNBA2K223" app and download
How to Fix the "Failed to Log in to 2K Sports" Error in MyNBA2KApp
In order to login into the MyNBA2K23 app, link your preferred platform / console with the app, whether you're using PlayStation, Xbox, Steam, or Nintendo, and you need to link your account to be able to use NBA 2K23 face scan feature.
After you link your platform with the MyNBA2K23 app, you may receive a "Failed to Log in to 2K Sports" error, so you'll need an active NBA 2K23 save on the platform you've selected.
If you're still getting the error after these steps, this may be on 2K Sports' end since the game just launched. In that case, reach out to 2K Support on social media or their website for the latest updates.
There you have it! Hope these NBA 2K23 tips helped and happy gaming!